The upcoming RPG Witchbrook may not have an official release date yet, but that doesn't mean we still can't be excited about it. The Harry Potter-meets-Stardew Valley life simulator from the developers at Chucklefish has already garnered much attention and anticipation from fans who can't wait for its release.
While the basic premise surrounding a young student who's enrolled in a magic school (à la Hogwarts-style) appears to be set in stone, many of the additional features appear to still be up in the air with the game still in development. Luckily, the developers at Chucklefish have graciously shared Witchbrook's design document (which details confirmed and pending features for the game) online for its curious fans. It's a bit long, but luckily we've rounded up the most exciting parts.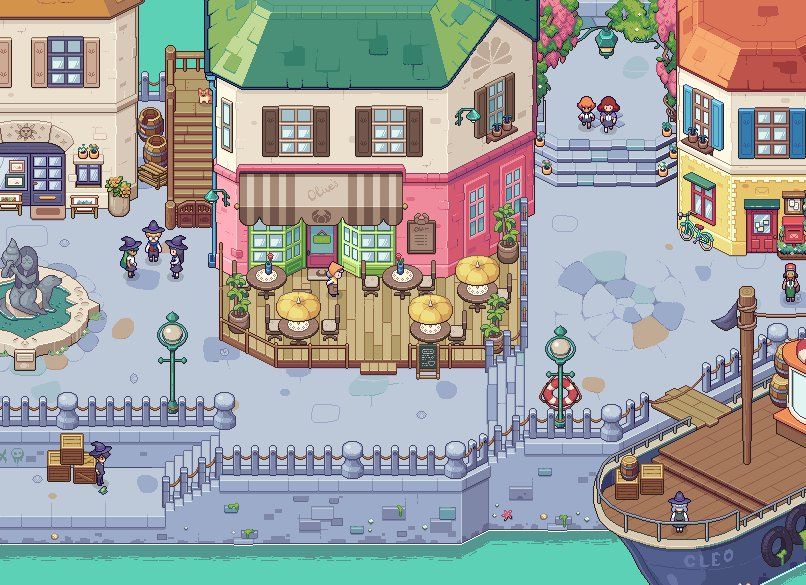 Similarities to Stardew Valley – This one might be a no-brainer, but the developers of Witchbrook have said they hope to create an "engaging, but relaxing experience" similar to that of their last life simulator RPG.
Activities upon activities – No RPG would be complete without a number of fun activities to do to pass the day. So far, the developers have mentioned fishing, foraging, artifact hunting, gardening, potion-making, cooking, crafting, and astrology as some of the many things players will be able to do in their free time.
Wizard duels – It might be just like that one scene in Harry Potter and the Chamber of Secrets. There aren't too many details out yet about what these student wizarding duels will look like, but the creators mentioned that they want to draw inspiration from JRPG battling techniques.
Quests & the Witch's Permit – The "Witch's Permit" will help players track their progress in the game, with stamps that signify each form of magic the player is permitted to use. Quests are the main way players can learn new spells to be added to their permit. Once a player obtains all spell permits, they will be allowed to take the final exam. Upon passing their exam, players can obtain a Witching Permit, which allows them to cast any spell without restriction or punishment.
Romance & social bonds – Witchbrook meets Persona with the ability to date other students, grow and strengthen bonds, and eventually fall in love. The developers are hoping to implement a kind of affection meter in the game that will keep track of a player's bond with others. There's even a Witchbrook prom planned that players can attend with a date if they have a strong enough bond with someone.
Realistic day-t0-day mechanics – Following the mechanics in Stardew Valley, Witchbrook will have day/night cycles as well as changing seasons. Players will have to obey nightly curfews and will experience varying weather conditions depending on the time of the year.
What We Are Hoping For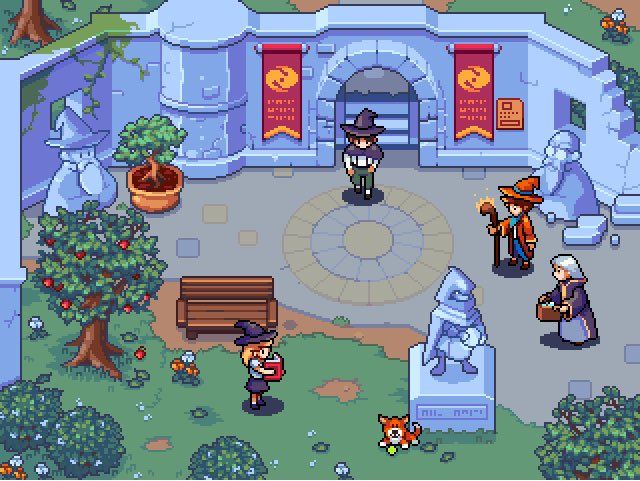 Acceptance letters – Every young Harry Potter fan hopes to receive that esteemed letter to Hogwarts on their 11th birthday. Wouldn't it be great to live out that fantasy with your Witchbrook avatar?
Wand selection – What if players could go to Witchbrook's own version of Ollivander's and experience a uniquely thrilling "wand chooses the wizard" moment?
Avatar customization – It'd be amazing to be able to change up your avatar's hair, outfits, and other accessories easily, like in The Sims. Maybe characters can have their own wardrobe in their dorm room, allowing players to change up outfits and looks every now and then?
Dorm room decorating – Speaking of customizing your avatar, what about changing up your dorm room? Players should be able to personalize their home away from home with trinkets, awards, and other collectibles as the semester progress to give their dorm room their own unique flair.
Multiplayer/co-op mode – Stardew featured a multiplayer option, so why can't Witchbrook have one too? Imagine dueling with your friends, rooming in the Witchbrook dorms, or sneaking off late at night to perform some forbidden magic with your pals.
Source: Read Full Article