DOOM Eternal arrives tomorrow. So how long until it comes to Xbox Game Pass?
It's a great question and one that we unfortunately don't know the answer to. But we can speculate based on how long it takes other games to arrive on Xbox Game Pass.
In general, new games don't arrive on Xbox Game Pass unless they're Microsoft-developed titles. Bleeding Edge, the new hero shooter from Microsoft studio Ninja Theory, is coming out on March 24 and will be available on Game Pass the same day. The same thing happened with Sea of Thieves and Halo: The Master Chief Collection. This is just Microsoft's way of trying to convince people to get the Xbox Game Pass, and we really can't blame 'em for it.
Games not owned by Microsoft take longer to arrive on Game Pass, and that amount of time can be highly variable.
Let's take a few recent releases. Ace Combat 7: Skies Unknown originally released in January of 2019, but only arrived on Xbox Game Pass today, which is over a year. The Surge 2, on the other hand, originally released last September and is also on Xbox Game Pass today. That's about 6 months.
But it could take much longer for DOOM Eternal to arrive on Xbox Game Pass. The original DOOM came out in May of 2016 but didn't arrive on Game Pass until August 2018. That's a wait of over two years.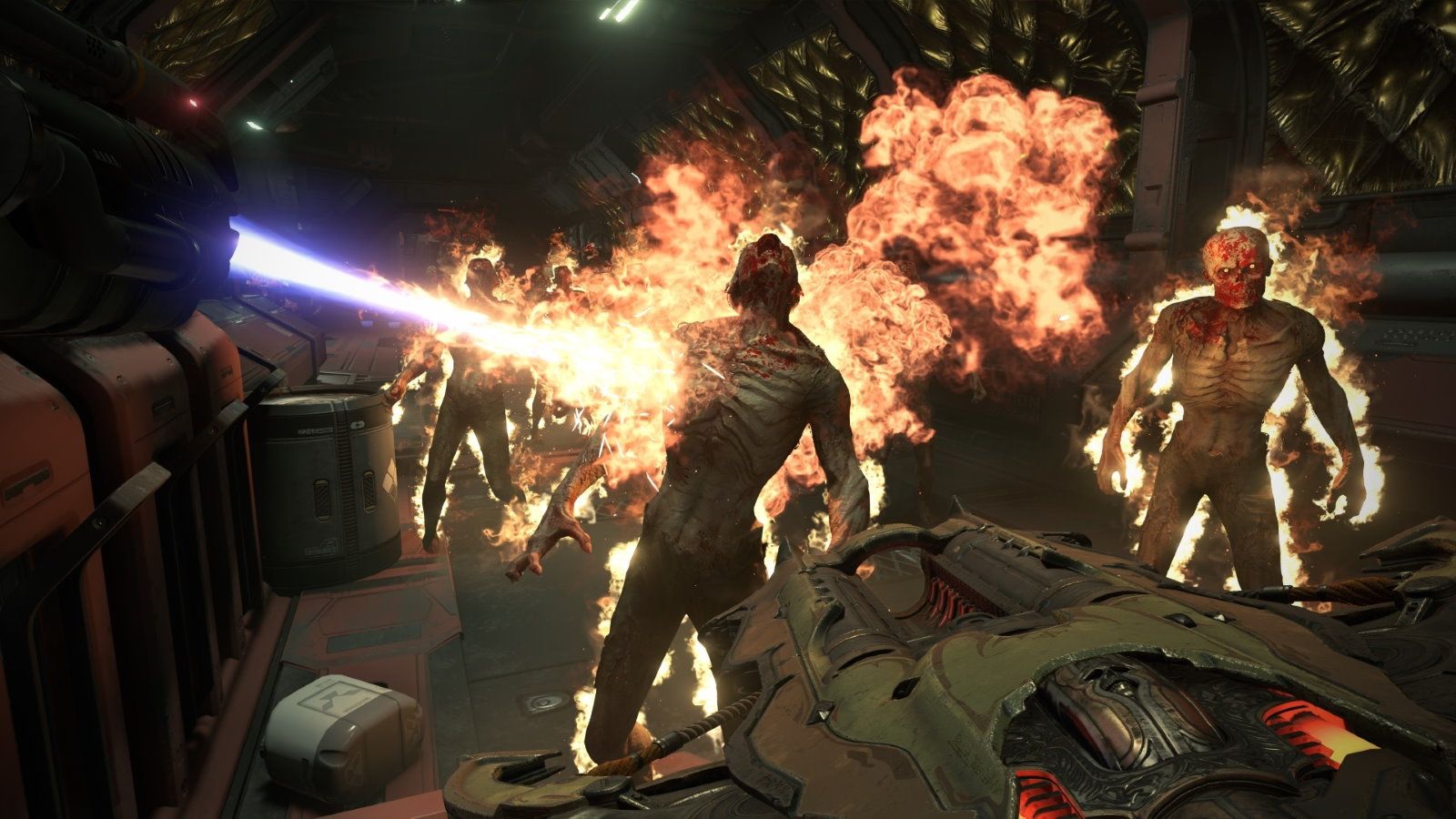 The good news is that once a game does arrive on Game Pass it's available for about a year, usually, so that's plenty of time to get all you can out of it.
Currently, Microsoft is holding a sale on Xbox Game Pass due to the coronavirus outbreak. For just $1 per month, you can get access to over 100 games to pass the time while you're socially isolating. That's a pretty sweet deal and almost makes up for the total economic meltdown this pandemic is causing.
Source: Read Full Article