Whereas the month of January went out with a bang, the first week of February takes a bit of a breath within the indie games scene. However, there are still plenty of titles that are worth checking out this week, as well as some games that we loved that are making their way to other platforms.
Here are our picks for this week in indie games, January 31 – February 6.
The Captain Is Dead – January 31 (PC)
Based on the popular board game of the same name, developer Thunderbox Entertainment's The Captain is Dead puts you right in the middle of the mayhem on a spaceship where (you guessed it): the captain is deceased. You'll be frantically repairing your ship while fending off invading aliens in the hopes that you make it out alive. Think you have what it takes to survive with your crew? Stay tuned for our review of the game to see if it rights the ship. The Captain is Dead is available now on Steam.
Binarystar Infinity – February 4 (PC)
The second frantic space-based title this week, Binarystar Infinity – from developer Ricci Cedric Design – is a 1-bit shoot 'em up based on the traditional arcade shmups of yesteryear. Play in vertical or horizontal scrolling mode as you take on eight missions and bosses while battling over 20 different enemies and obstacles. You won't have to go it alone though, as the game offers both single-player mode and shared screen co-op. Binarystar Infinity launches on Steam on February 4.
Blue Fire – February 4 (PC, Switch)
Blue Fire – from developer ROBI Studios – is a 3D platformer where you'll explore the mysterious of the desolated kingdom of Penumbra. It looks and sounds like just the thing you'd expect from a good platformer, including jumping and navigating clever traps, quick combat, encountering NPCs, and collecting various items along the way. As the challenges get harder, you'll have the opportunity to upgrade your character's gear. Blue Fire releases on February 4 for PC via Steam and Nintendo Switch.
Slay the Dragon! – February 5 (PC)
Slay the Dragon! is a hack-and-slash game from developer Slay the Dragon!-Team (yes, that appears to be the actual name) in which you'll take on the role of Maj, a hero who ventures out into a dangerous world to rescue her brother from an evil dragon. As you journey through "golden fields, deep forests, waterfalls, high mountain peaks, and treacherous caves" you'll take on dangerous enemies while collecting everything that you can along the way – which might, in fact, alter the ending of the game. Slay the Dragon! launches on Steam on February 5.
There are a few other indie games to check out including a handful of titles that have already been released, but are making their debut on other platforms, along with some brand new titles:
Nuts

– Releasing February 4 on PC via

Steam

and

Nintendo Switch

Glyph (Port)

– Available now on

Nintendo Switch

Conarium (Port)

– Releasing February 4 on

Nintendo Switch
Next: Stories Of Seasons (And Success) – An Interview With XSEED Games' President, Ken Berry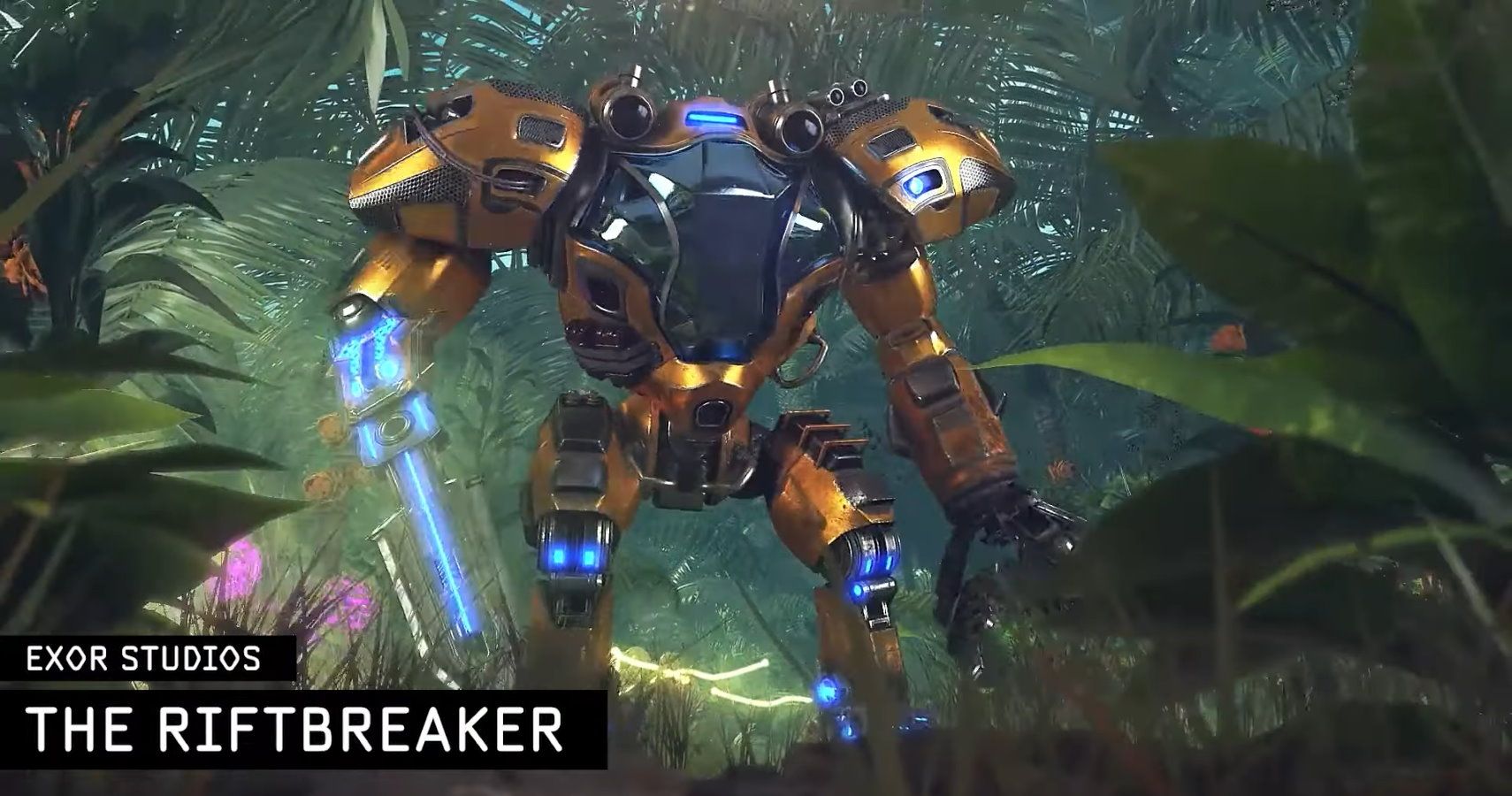 TheGamer Originals
Indie Games
The Captain Is Dead
Binarystar Infinity
Blue Fire
Slay the Dragon!
Sam has been writing for TheGamer since early 2018, earning the role as the Lead Features & Review Editor in 2019. The Denver, Colorado-native's knack for writing has been a life-long endeavor. His time spent in corporate positions has helped shape the professional element of his creative writing passion and skills. Beyond writing, Sam is a lover of all things food and video games, which – especially on weekends – are generally mutually exclusive, as he streams his gameplay on Twitch (as well as TheGamer's Facebook page) under the self-proclaimed, though well-deserved moniker of ChipotleSam. (Seriously…just ask him about his Chipotle burrito tattoo). You can find Sam on Twitter, Instagram, and Facebook as @RealChipotleSam.
Source: Read Full Article