Quick! It's the week before Christmas and you still haven't finished your gift list! The good news is that we live in a world of rush shipping and easy online ordering. But that doesn't necessarily help you come up with gift ideas. Fortunately for you, TheGamer has already done some extensive research on the subject. From PC accessories to Dungeons & Dragons dice to 2019's hottest video games, we've covered gifts of all price ranges. Here we've collected some of the faster shipping ones so that you can have something to wrap next week.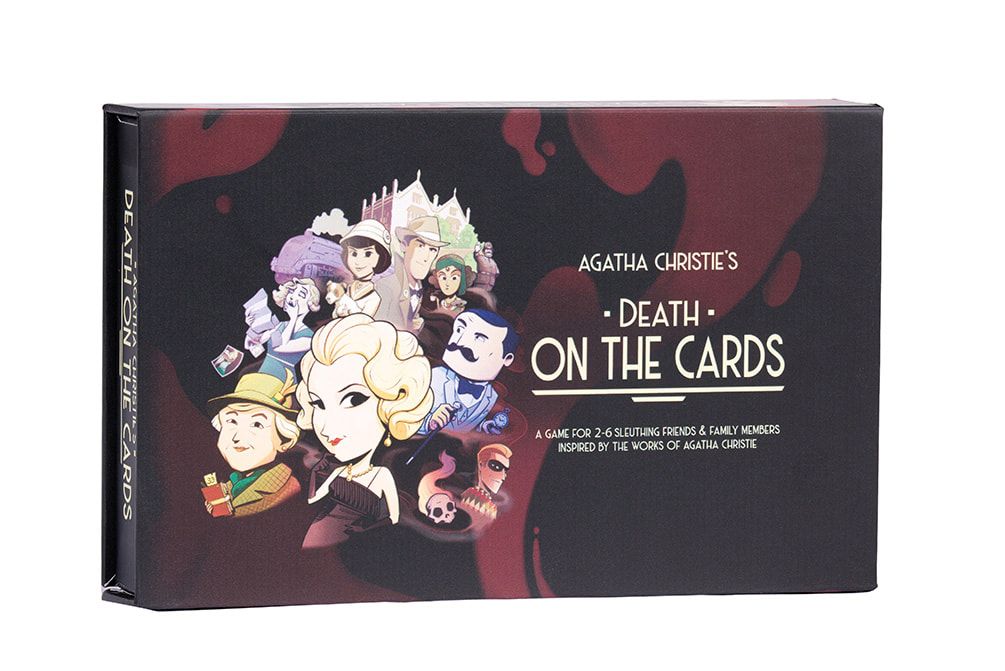 Have a friend who often hosts board game night? Consider getting them Agatha Christie's Death On The Cards. It's a fast-paced card game where one player is a murderer and the others (two to six players) try to figure out whodunit. Think Secret Hitler or Ultimate Werewolf, but with one important twist: card strategy matters. This isn't just a game about pointing fingers and arguing. Players can use cards that protect themselves, stall the murderer's escape, or speed up the gruesome end. It's a refreshing take on a rather popular type of party game.
The game can be found at Barnes & Noble or most specialty game stores for $19.99.
6

Atari Mini Arcade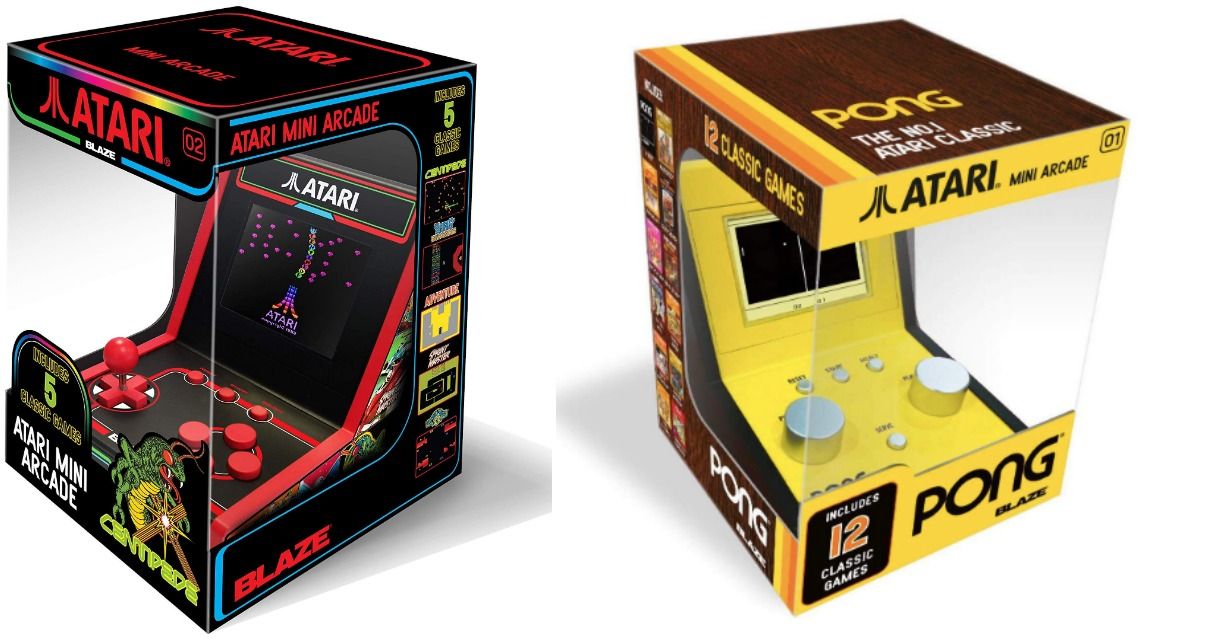 Atari recently began a collection of miniature arcade machines that house several classic games in one. These would make a nice gift for retro enthusiasts or someone who has a whole game room full of memorabilia. Of course you can also play the games, making them a perfectly fine present even for those who don't collect. There's certainly novelty in being able to play Pong using the original knob-style controls.
These can be found for around $30 at some stores and Amazon.
5

Genki Nintendo Switch Bluetooth Adapter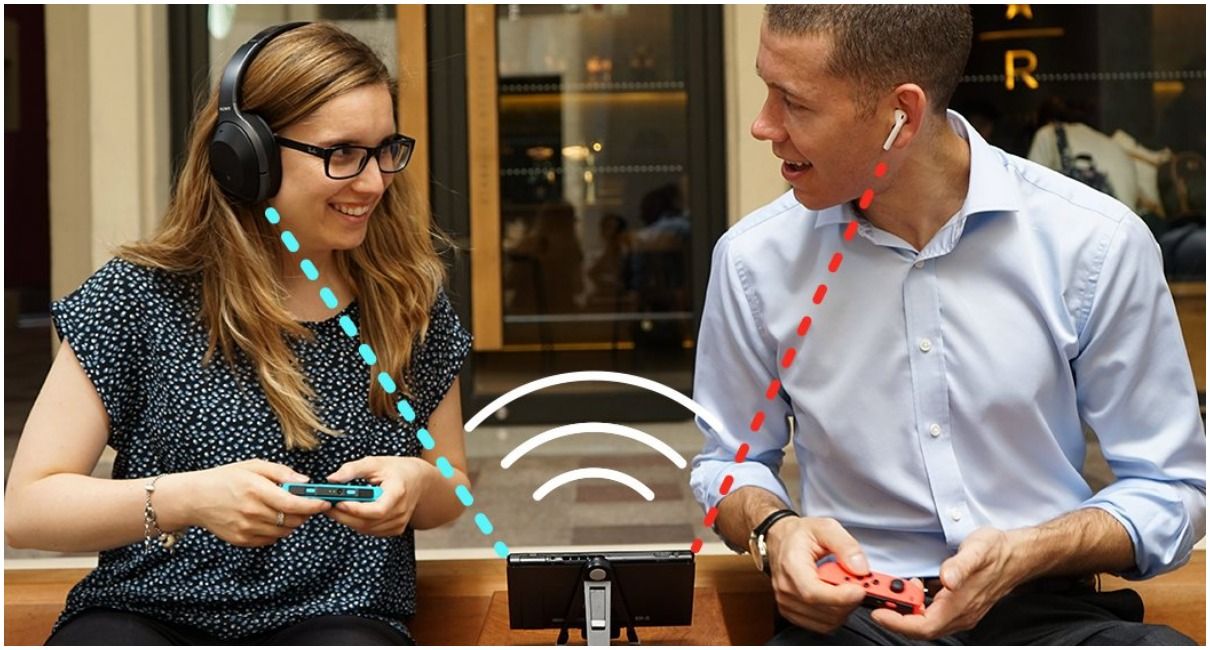 It's always nice when I can genuinely say I make use of a product I reviewed. That's the case for the Genki Nintendo Switch Bluetooth Adapter. The little dongle plugs into either the Switch dock or the Switch itself and makes it instantly compatible with bluetooth headphones. No patch to download, no complex setup – it's true plug-and play. It also comes with a microphone for games that use online chat like Fortnite. If you're buying for a younger gamer who takes their Switch everywhere, the Genki might be a nice surprise.
The Genki is $49.99. Read my review for more, including where to buy it.
4

NZXT Computer Or Case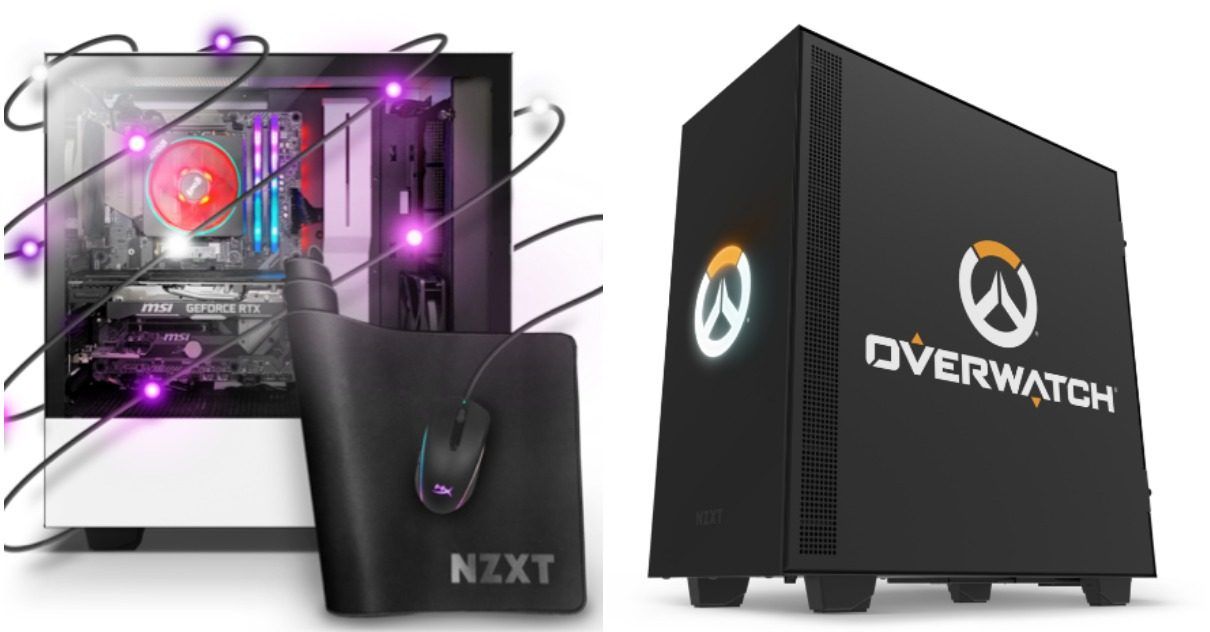 If you want to really wow someone close to you this year, a gaming computer would certainly do the trick. It's an investment for sure, but one that will last for years if taken care of. NZXT will start you off on the right foot with one of its pre-built gaming PCs. If you know the gift recipient has specific preferences like top-tier performance or Twitch streaming, you can select an NZXT machine built for that. Or you can use the BLD tool to construct a custom PC based on factors like budget and desired games.
Of course, some people are very picky about their PC build. If you've got one of those, consider just getting them a case to start off with. NZXT sells its own brand of cases with sleek designs based on popular games like Overwatch and Fallout. NZXT happens to be running a sale on many of its cases, as well as a deal for free shipping on orders over $1000.
3

HeartBeat Dice
A reliable gift for anyone who plays Dungeons & Dragons, Pathfinder, or other tabletop RPGs is dice. These particular dice from HeartBeat come in colors that represent the various flags of gender and sexual identities. This gives them a nice sentimental value that makes for a thoughtful, personal gift. The color schemes themselves are also just attractive in general.
Sets of HeartBeat Dice sell on their website for $15.99.
2

Hunt A Killer Subscription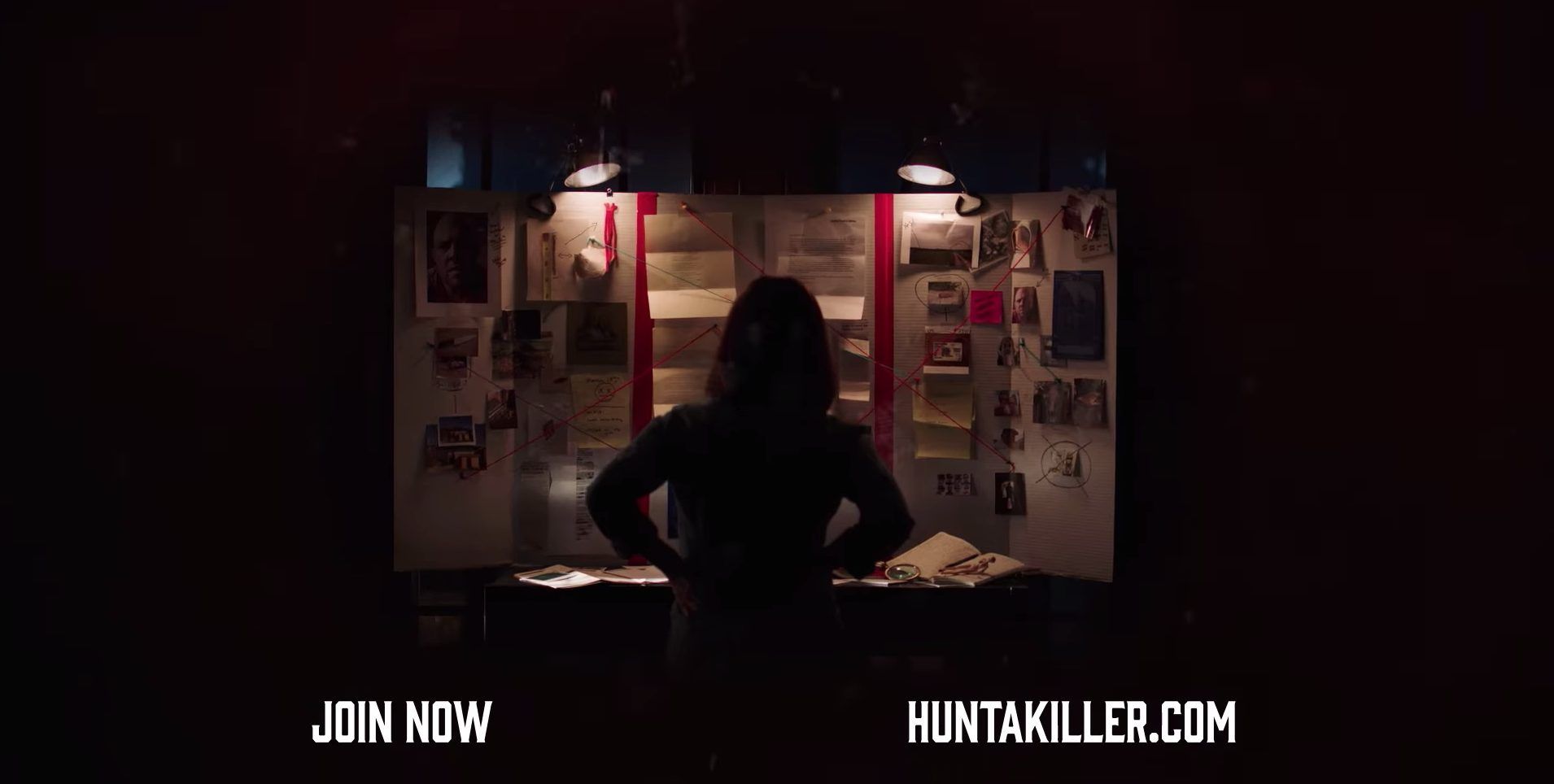 Escape rooms are always a treat. They're not a very practical gift, however, as you really need to rope in a decently-sized group to tackle one together. Hunt A Killer is a subscription box service that delivers escape room-esque puzzles to your door. Each month's box brings new clues that feed into a six month-long investigation arc. The best part is that since you have the box, you can do it on your own time and with whoever you like.
Hunt A Killer is currently running a holiday special. Get a six month or year's subscription in advance and get special Moscow Mule cups paired with a "killer" cocktail recipe book.
1

Actual Video Games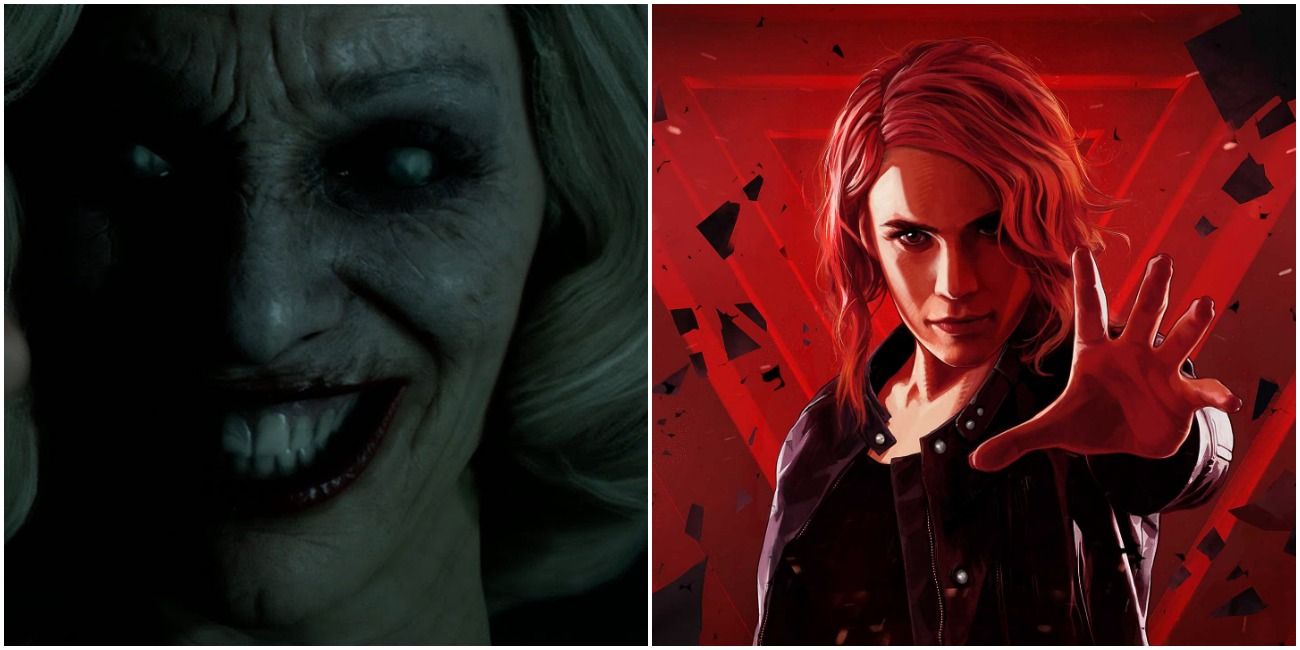 We did our best to compile some unique gifts above, but most gamers would still be happiest getting games. 2019 had a lot of great ones. There's always the big ones Call of Duty: Modern Warfare or Pokémon Sword & Shield. But most gamers who wanted those games already have them. Instead, here are some great games they may have missed this year.
The Dark Pictures Anthology: Man of Medan kickstarted what will be a series of games that play out like interactive movies. Players choose how the characters tackle its spooky twists and turns, and not everyone makes it out alive. It's great for horror movie fans.
Control won a lot of praise, and even an actual Game Award, for its unique art style. It rethinks visceral storytelling in games and the relationship between soundtrack and gameplay. People who play for the story will appreciate Control.
Ace Combat 7 comes highly recommended by one of our writers, who believes it flew over the heads of many in 2019. The breakneck dogfighting and thrilling single-player campaign make it a must for fans of action.
Any of these games can of course be found at a local games store, GameStop, or online.
Source: Read Full Article