If you've read even half of my game reviews this year, you'll know that 2020 was a year in which I expanded my horizons far beyond first-person shooters and action/adventure games. Being stuck at home meant more time to branch out and experience new genres, while reintroducing myself to genres that had slowly gone by the wayside over the years.
Year after year, I continue to be surprised by my end-of-year list, and 2020 is no exception. It's safe to say my Game of the Year selection is the least surprising pick, despite its surprise announcement that came just a few months before its release. The rest of my pick, however, are titles I never would have expected to have made the cut if I had been asked to predict. And, honestly? We kick things off with what I would consider the hands-down most surprising title on the list.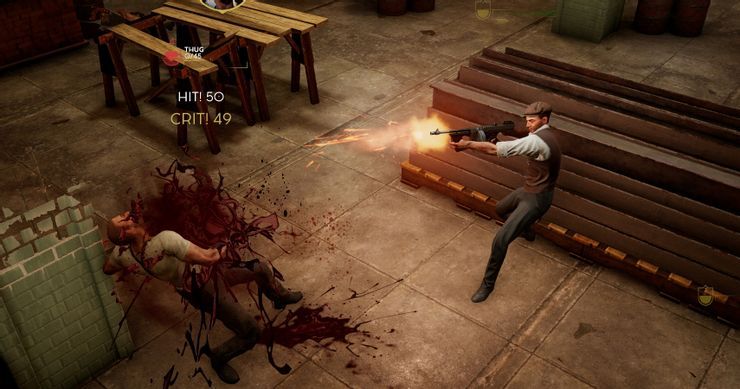 If there's a single genre that I've always avoided, it's tactical strategy. This isn't to say it's a bad genre… it's just a bad genre for me. I've been pretty terrible historically, especially with the backend managerial aspects of these types of games. Empire of Sin is different, though. It was the prohibition-era mobster focus that drew me in, but everything else about the game has kept me playing. The tutorial made it easy enough for a noob like me to pick things up quickly, while the surprisingly tense turn-based combat actually holds my interest as I work my way to the top of the food chain in 1920s Chicago.
The Last of Us: Part II may not be a surprising title to find on most, if not all 2020 end-of-year lists, but it's placement in MY top ten is. You see, prior to its release, I would consider myself to have been more excited than the rest of my TheGamer colleagues. However, after its launch, roles were reversed and I ended up being the one who was a bit more critical of the game overall. However, the emotional impact of the game's final scene is one that I still think about on a semi-regular basis, while Abby was one of the strongest characters that I've encountered in a very long time.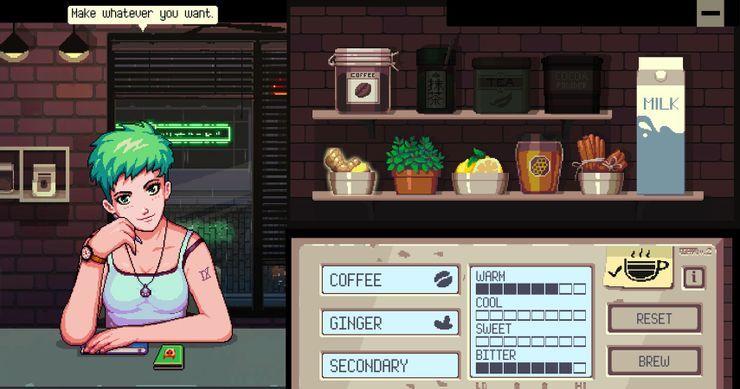 Coffee Talk was one of the first games I reviewed in 2020, receiving TheGamer's first perfect score of the year. The Indonesian-based indie game developer, Toge Productions, created something incredibly special and emotionally deep in this pixelated visual novel. What makes it perfect for me, though, is the original soundtrack that continuously makes its way to my headphones on a regular basis.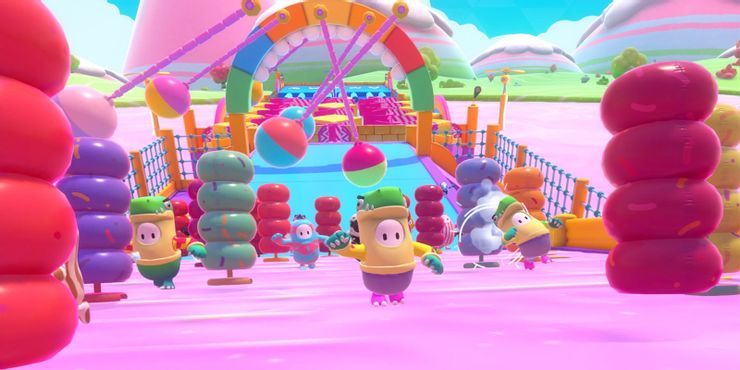 With its meteoric rise in popularity, Fall Guys was definitely one of the top games for everyone to check out this year. As frustrating and chaotic as it can be, the welcoming party atmosphere has been a fun and great way to stay connected with friends during the global lockdown. And let's not forget the awesome fact that a bidet company almost had its name added as a branded in-game cosmetic.
Granblue Fantasy: Versus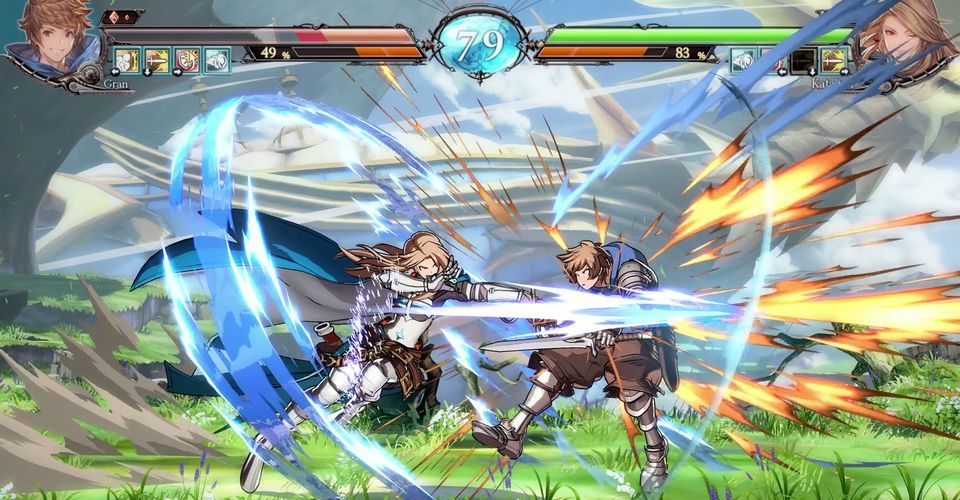 Along with the racing genre, 2020 was a year in which I came back to the world of fighting games. Mortal Kombat 11 helped ease me in last year, but it was Granblue Fantasy: Versus that allowed me to dive headfirst back into the genre. Easy to pick up and play, but hard to master, Granblue Fantasy: Versus is just fun to play as any of the wonderfully designed characters.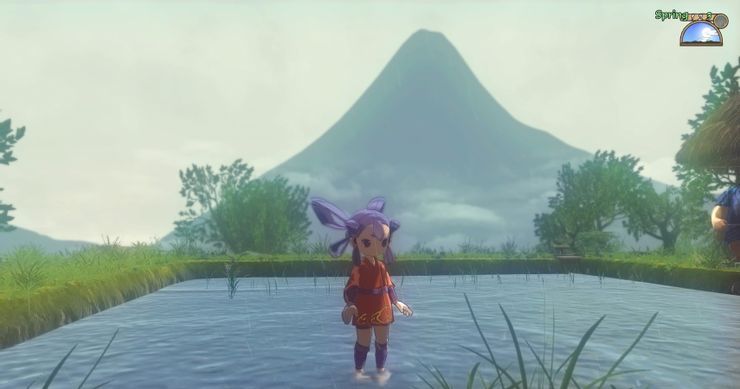 Sakuna: Of Rice and Ruin was a game that I never knew I needed prior to playing. I unexpectedly received a physical copy of the game, and from the second I entered the gorgeously designed world, I was hooked. From the visuals to the audio, there's really nothing not to like about Sakuna: Of Rice and Ruin, which extends to the rice cultivation that takes place throughout the various in-game seasons. Even with its 2.5D combat, Sakuna: Of Rice and Ruin is one of 2020's coziest games.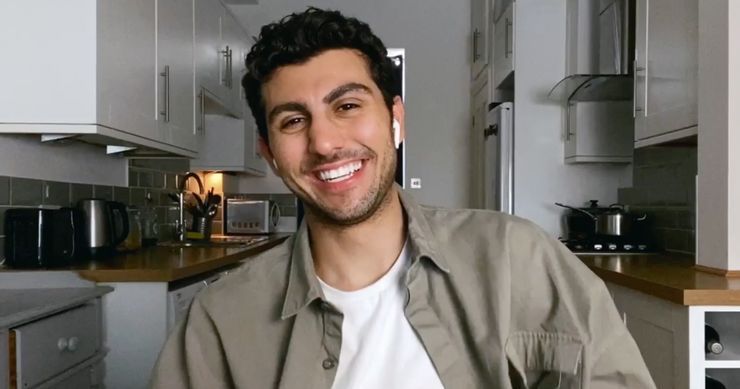 I could genuinely talk about Five Dates ad nauseum without ever tiring of doing so. Everyone – especially fans of romantic comedies – should play this FMV title immediately. Although I still stand by my opinion of the game's best ending, multiple playthroughs to watch the game's other endings just makes the game all the more enjoyable.
Let's forget about Cyberpunk 2077 for a second and bask in the glory that is Cloudpunk, from developer ION LANDS. Winner of multiple gaming awards, Cloudpunk should go down as the most successful cyberpunk-genre title of the year with its beautifully-designed dystopian open world to explore. If the big triple-A title has got you down, why not give this indie gem a chance?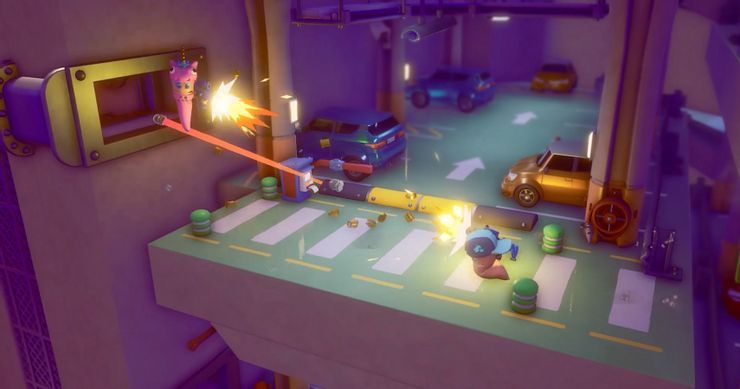 The Worms franchise is one that I hold near and dear to my heart. In fact, it might be the oldest franchise that I've actually stuck with since my early gaming days. Worms Rumble does away with its staple turn-based combat, and instead has players battling it out in fast-paced, real-time action. Team17 took a major risk in completely switching up its formula, but it's one that has paid off handsomely. I can't stop playing it.
Tony Hawk's Pro Skater 1 & 2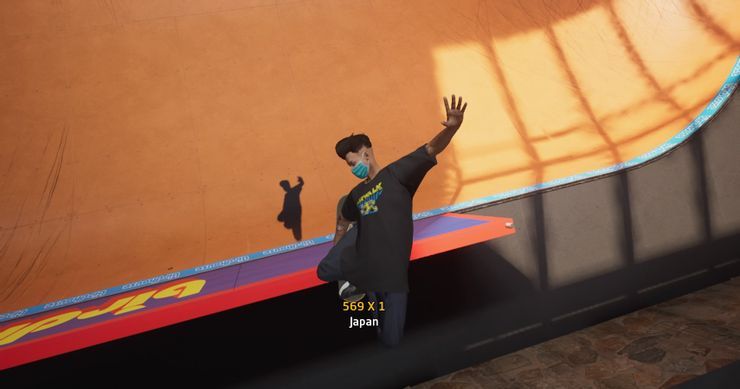 The surprise announcement of Tony Hawk's Pro Skater 1 & 2 turned the typically divisive gaming community into a rather excited collective. Of course, ingrates still pined for Skate 4 (and even Tony Hawk's Pro Skater 3, for some reason), but that didn't take away from the game that developer Vicarious Visions ended up giving us. Tony Hawk's Pro Skater 1 & 2 was, in essence, the perfect remaster. The wave of nostalgia that continues to wash over me as I play is nothing short of amazing not to mention its updated visuals, music, and flawless online multiplayer. I'm certainly in the camp of wanting an eventual Tony Hawk's Pro Skater 3 release (cruise ship level, FTW). Tony Hawk's Pro Skater 1 & 2 proves that it is well within the realm of possibility.
NEXT: Dying Light 2 Devs Promise "Fresh Updates" Next Year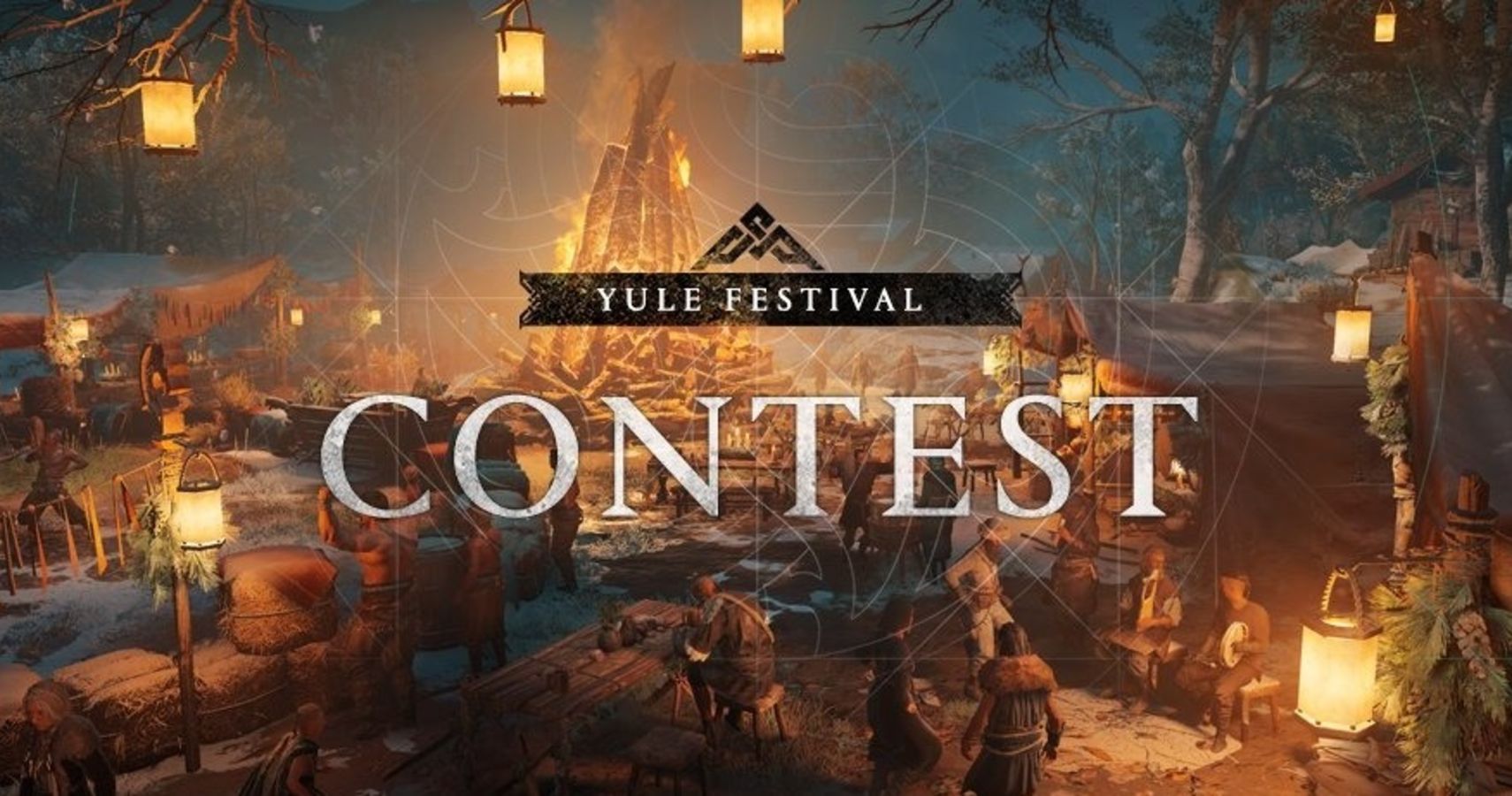 TheGamer Originals
Fall Guys
Empire Of Sin
Coffee Talk
Granblue Fantasy: Versus
Cloudpunk
Tony Hawk's Pro Skater
Worms Rumble
Sakuna: Of Rice and Ruin
The Last Of Us Part 2
Five Dates
Sam has been writing for TheGamer since early 2018, earning the role as the Lead Features & Review Editor in 2019. The Denver, Colorado-native's knack for writing has been a life-long endeavor. His time spent in corporate positions has helped shape the professional element of his creative writing passion and skills. Beyond writing, Sam is a lover of all things food and video games, which – especially on weekends – are generally mutually exclusive, as he streams his gameplay on Twitch (as well as TheGamer's Facebook page) under the self-proclaimed, though well-deserved moniker of ChipotleSam. (Seriously…just ask him about his Chipotle burrito tattoo). You can find Sam on Twitter, Instagram, and Facebook as @RealChipotleSam.
Source: Read Full Article