2020 was the year I thought I conquered tons of games, but now as I reflect I realize I missed so many that I still want to try. Where did the time even go? My quarantine hell experience was mostly dominated by building a new gaming PC and pulling out every console I own. I had a rough go of it, much like I'm sure many of you had too, but I'm hopeful there's an end to this.
I found comfort in a lot of games this year that either helped me coax out some of those bottled up painful cries or let me spend some time with friends. I think my happiest moments from the year were through titles that gave me a chance to connect when I was at my loneliest.
As these things do, I feel like this list is constantly fluctuating. I'm still a bit bummed I haven't made time for The Last of Us Part 2, Half-Life: Alyx, or Ori and the Will of the Wisps, but I'm pretty pleased with the list of what I did play.
Anyway, I owe my ability to keep it together to some of these experiences. I think now, more than ever, I'm feeling more appreciative of the game developers that gave me something to hold onto when I was at my worst.
Dragon Ball Z: Kakarot
My darkest secret is that I platinum every Naruto game Cyberconnect2 develops within the first couple of weeks after launch. I'm not quite there yet on Kakarot, but it's definitely going to happen. There's something magical about the type of shounen junk food Cyberconnect continues to deliver, and I've yet to walk away from anything it has released feeling dissatisfied.
It's not an exact retelling of Dragon Ball Z's story – and it doesn't need to be. It's still the best set of Cliff Notes encompassing the entire series, and it's the only Dragon Ball game to ever nail flying. That alone should be worth something.
Pikmin 3 Deluxe
I beat the original Pikmin 3 long ago, but I loved revisiting the charming world on Nintendo Switch. The new version brought plenty with it in the form of a co-op mode, side story missions, and additional difficulties.
We all know it's better served on the Switch, and I think Pikmin 3 was easily my most-wanted port from the ill-fated Wii U. I marathoned this one pretty quickly – not because it's short, but just because I couldn't put it down. There's still no sight of the next series installment, but Pikmin 3 Deluxe has rekindled the impatience in me. I would like to experience the crushing weight of losing the tiny vegetable people at night again soon, Nintendo.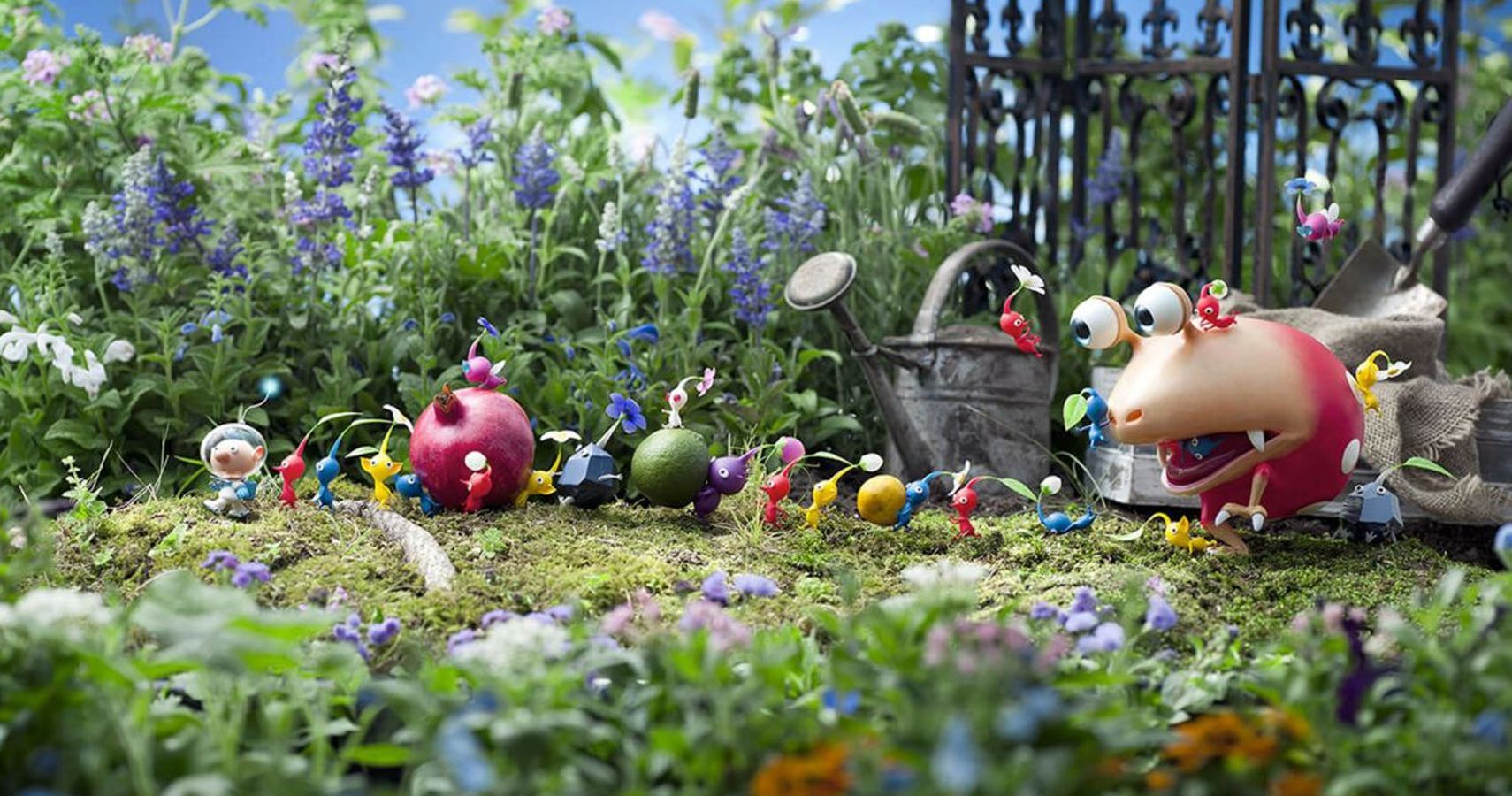 Spiritfarer
Spiritfarer is the first on this list that kickstarted a year of good, cathartic cries for me. The management sim from Thunder Lotus Games is a bittersweet exploration into life and death that really delivered exactly when I needed it to in this hell year.
I really came to love the quaint little ferry I managed, and building homes for the departed was probably my favorite little gaming task to come out of the year. It's a beautiful amalgamation of everything I love as part Studio Ghibli film, part ugly cry adventure, and part micro-manager sim. It's definitely going on the books as one of my favorite indies.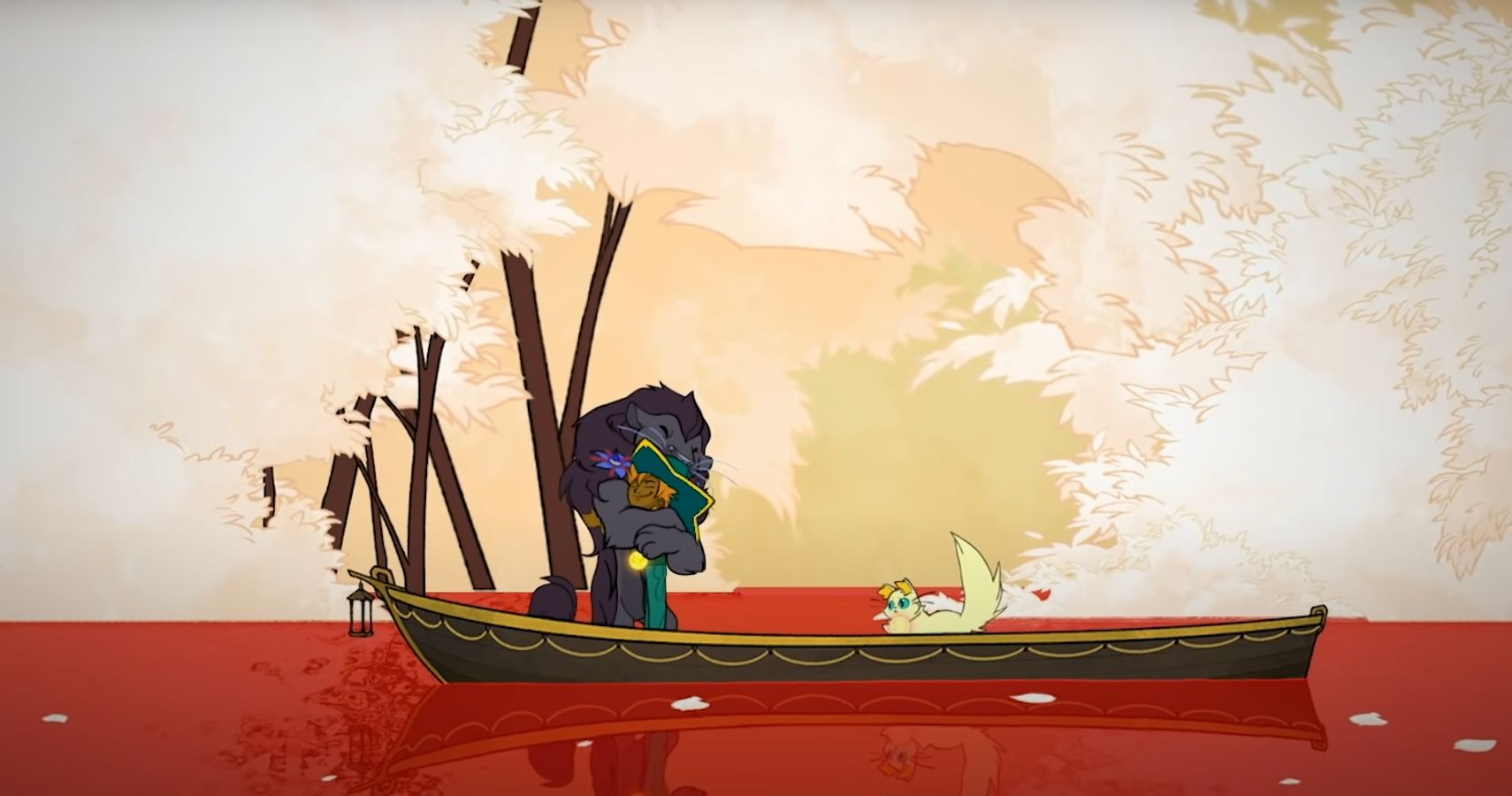 Paradise Killer
Fortunately, I squeezed Paradise Killer in at the last hour. It's been on the to-do list since launch, but in this whirlwind of a year I couldn't find the time until now. Kaizen Game Works' little gem has everything that puts it right up my alley. There's a bizarre cast of characters with an incredible aesthetic that I'd be willing to recommend the game over, if nothing else. The vaporwave look feels like an appropriate choice given the game's penchant for mocking a world steeped in silly moral compromises and repetitive cataclysmic failures.
My only qualm is with the ending. The reactions at the trial's finale feel a bit odd and I don't quite understand some of the directions the game took in its last moments. It's a bit of a shame since there are bits that made me feel like those final sequences kind of undermine the main themes. As much as that did let me down, I've made peace with it and still think it's wonderful. The journey there was well worth it and I'll be listening to this soundtrack through all of 2021.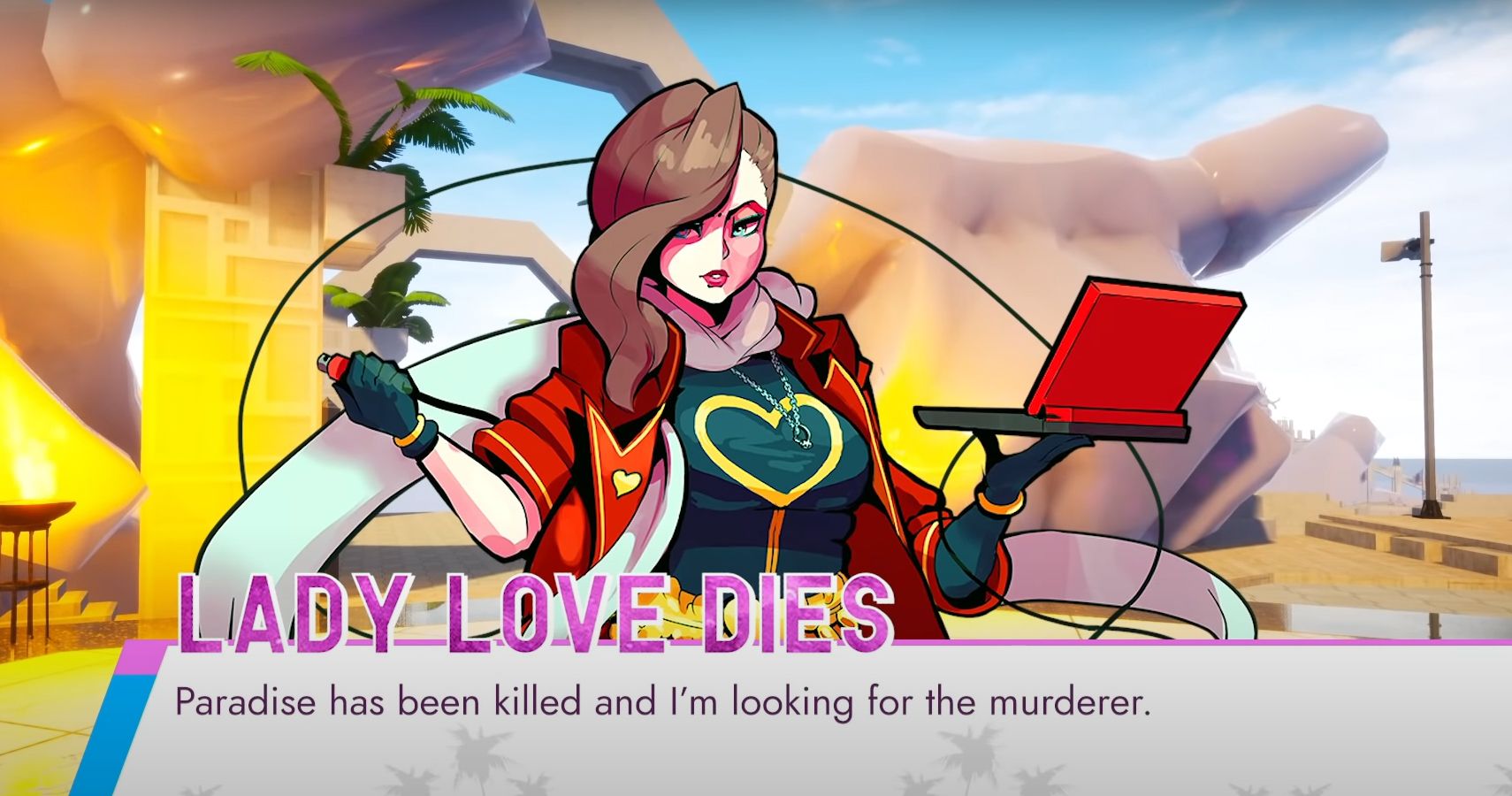 Rune Factory 4 Special
I reckon I put in over 300 hours into the original Rune Factory 4 from replaying it so much. The charm in its battle-focused Harvest Moon approach never really wore off on me as I conquered the annoying third arc, completed the bonus dungeon, and pursued multiple romance routes. Rune Factory 4 Special gives me an excuse to praise the game one more time in 2020 and the improvements over the original, while small, are still worth the revisit.
The port added a couple of new features like the Hell difficulty and Newlywed Mode that introduced special scenes we never saw in its first iteration. It was enough of the gushy fan service to at least pique my interest and that's all I really needed. Years later, Rune Factory 4's formula still holds up and I think RF4 Special is the definitive version.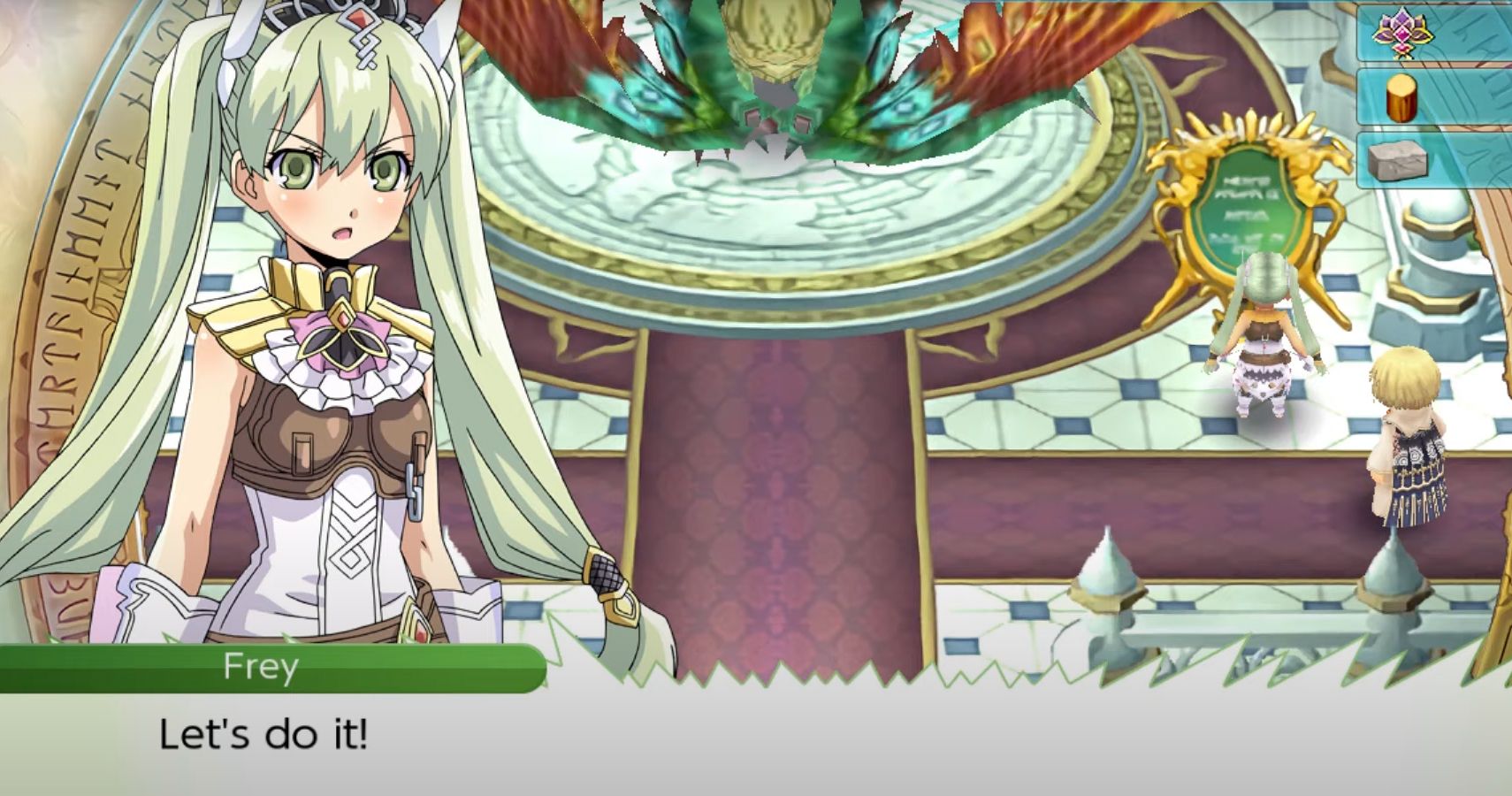 Animal Crossing: New Horizons
I've been an Animal Crossing diehard since childhood, and while I was quite anxious about some of the new mechanics introduced in New Horizons, I'm happy to report I loved the changes. My story is no different than most, I picked New Horizons up just as we all came to understand the ugly reality of the pandemic. It came out the day before my birthday and I was in the midst of accepting I would see no friends or family for the occasion when I began my island.
And then I went all out. I mean, I pulled out my massive collection of Animal Crossing amiibo cards, meticulously decorated my island, and invited friends to come hang out at all hours. I did the whole shebang for months, but I've kind of fallen off now. It's probably run its course with me, but I still think it's probably the best we've seen from the series and I may continue to turn it on occasionally for cute event goodies.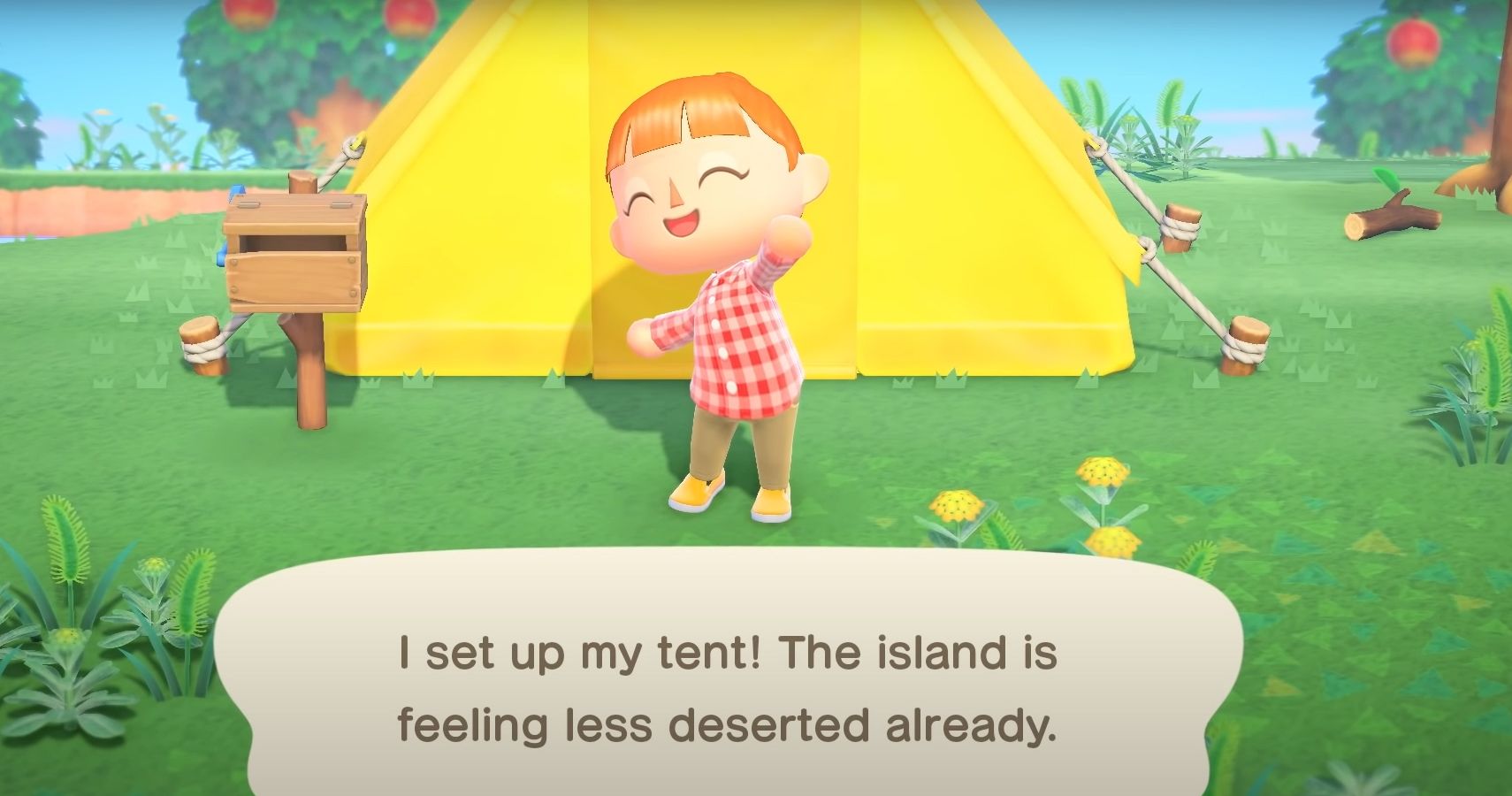 Genshin Impact
This is the one I begrudgingly began just to appease my partner, who eagerly talked it up for the whole year prior, and then I got hooked on it. I maintained for the longest time that I wasn't going to play any gacha game without an auto-farming mechanic that I could leave running idly on my phone, but here I am months later obsessively logging in daily to complete my usual list of in-game chores.
I genuinely believe Mihoyo is onto something amazing here, but I have my criticisms of its implementation and gacha at large that I'll save for another day. Right now, Genshin Impact has become my go-to for killing time here and there, a simple pick up and put down game with a slow and steady trickle of bite-sized content updates. I try out and play tons of service games every year, but Genshin Impact is one of the rare few that stick.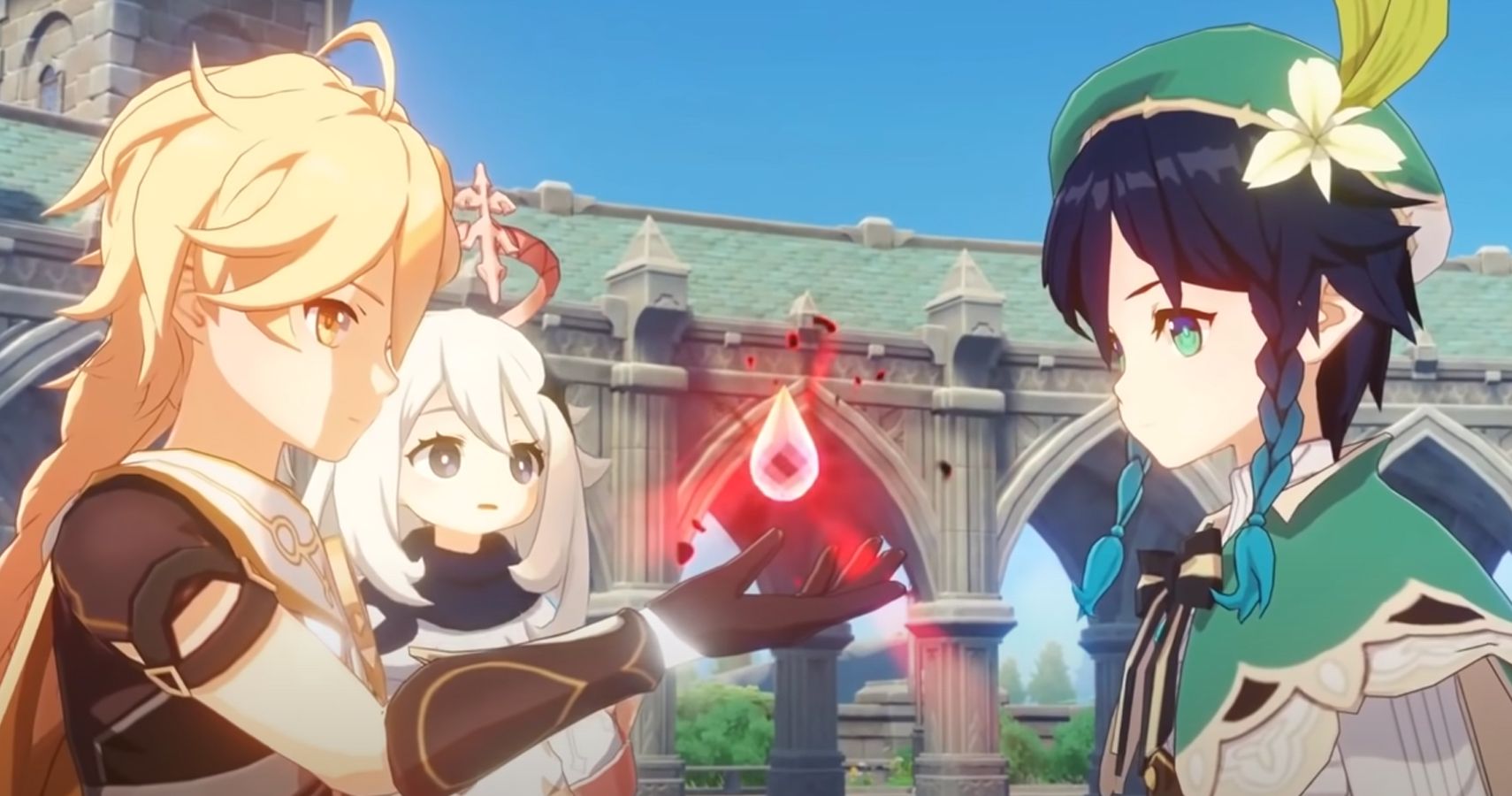 Phasmophobia
I've already rambled on about how much I loved Phasmophobia. Kinetic Games' janky ghost hunting adventure climbs into my top three and was the biggest surprise of the year for me. The premise seems so simple that I can't believe we haven't seen it before. I spent hours this year piling into haunted houses with friends and leaving them to die in a room with a demon for a few bucks.
It's the easiest game in the world to recommend to anyone looking for a fun multiplayer experience. I've given it as a gift so many times through Steam and I hate to think of the more financially sound decisions I could have made instead of thinking that every friend I had needed a copy. It's been a blast, though, and I can't wait for Phasmophobia to release its next few maps. I'll be there day one, flashlight in hand, screaming at perturbed ghosts in abandoned school bathrooms.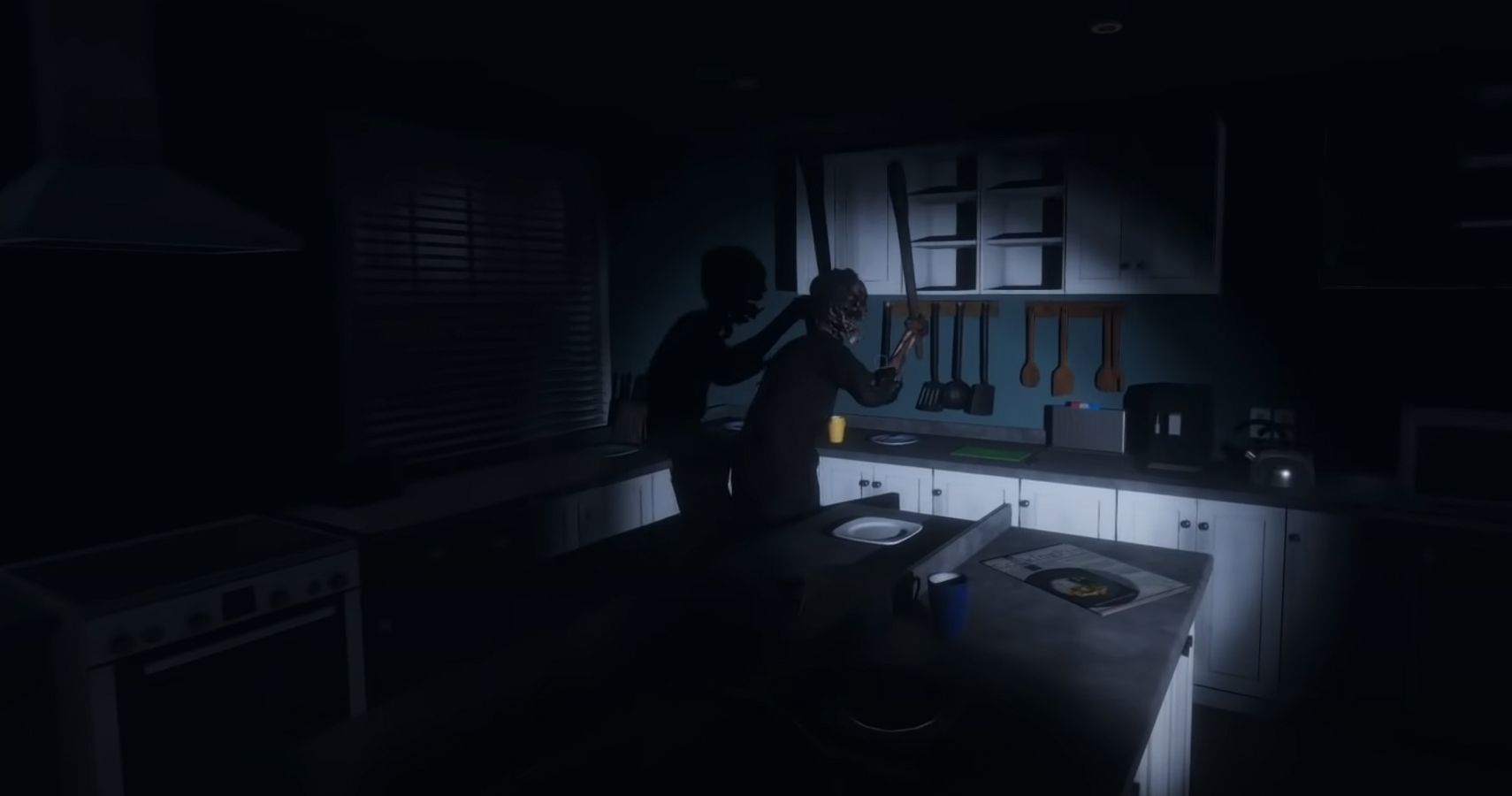 Final Fantasy 7 Remake
This is the one I was honestly prepared to hate and another I just dove into due to FOMO. It still feels odd to put at the top, but here we are. To explain, I've historically held no real love for Final Fantasy 7. As a kid, I played it shortly after launch, got quickly frustrated, then maybe a year later played 8 and loved it as it came out. I eventually went on to beat it in high school, but by then I was too swept away by my love for Final Fantasy 8, 9, and 10 to really care about another (except Crisis Core, I do adore Zack).
I was at the E3 they announced this thing at. It felt like someone sucked the air out of Sony's conference hall when the trailer played and I was probably the only soul out there rolling my eyes. I'm proud to walk back on every little negative thing I've said about Remake though, it's incredible. After my disappointment in Kingdom Hearts 3, Nomura delivered along with directors Hamaguchi and Toriyama.
Some of the combat jank was a real buzz kill, but other than that I'm quite pleased with the direction Remake has taken. A straight one for one revisit to the story would have been a bore, but giving us something that indulges in both a nostalgia trip and a fresh new take to keep things feeling less predictable was quite the ride. When we get the next installment in a decade, I'll eagerly pick it up and play on day one instead of doing all of the relentless complaining I did this round.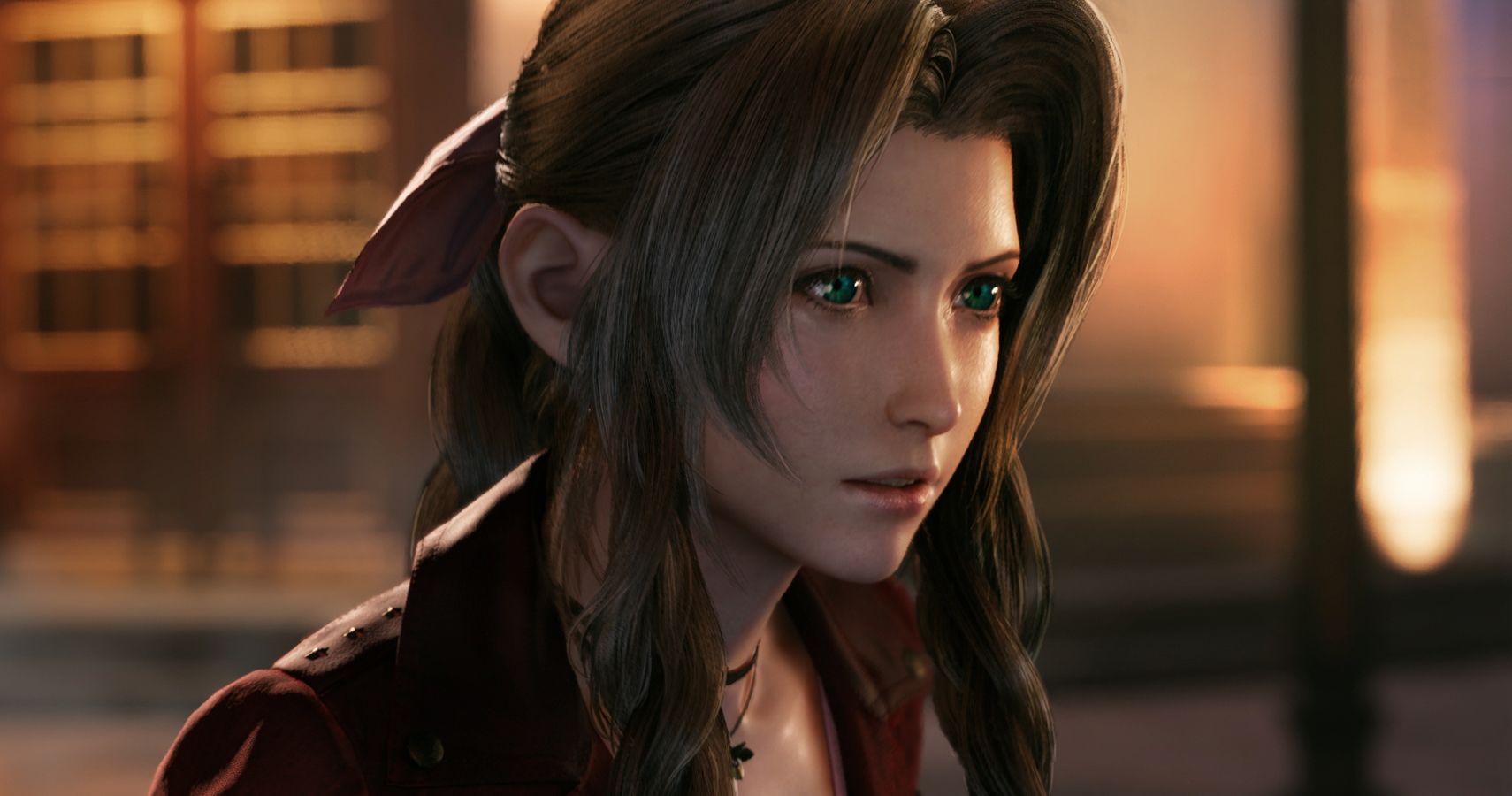 Final Fantasy 14 Shadowbringers Patch 5.3
Here's the one I'll go ahead and start really gushing over, as Final Fantasy 14 refuses to relinquish its spot as my number one entry in the entire series. Shadowbringers from beginning to end has just been too damn good. Even though this is a patch for something released in 2019, it's still easily 4-5 hours long if you're speeding through, and I think that makes it fair game to include here.
Patch 5.3 marked the end of the Shadowbringers saga and the height of Final Fantasy. Since the highs of the Heavensward expansion, I have desperately made my case as to why I believe that the game is still the best in the series despite being an MMO to naysayers. I think that's finally clicked with fans at large and we've seen that in the reception to Shadowbringers.
As we were still reckoning with the bitter hatred from the game's antagonist, Emet-Selch, and the fate of his people, Shadowbringers dealt another emotional blow on just how some of those events came to pass. Emet is a horrible, horrible person and he wants to exterminate you and your friends because he sees you as lesser, believing that you have stolen his people's place in the world. He can't accept what he's done, his failures, or any of his pointless sacrifices. Delivering his punishment is satisfying and he deserves it all, but I cried over his demise.
5.3, Reflections in Crystal, somehow managed to double the pain of that final blow to Emet. We see the final struggles of Elidibus, someone who I had mostly been indifferent to until this patch, and the uncomfortable humanization of his character. We're forced to reckon with the reality of his motivations and watch as Elidibus breaks down in a final emotional plea. He couldn't save anyone, and I'll never stop crying over the line, "The rains have ceased, and we have been graced with another beautiful day. But you are not here to see it." Anyway, I sobbed until I was a gross ball of snot. Give it a play.
Next: TheGamer Editor's Choices Of 2020 – Dave Aubrey
TheGamer Originals
Dragon Ball Z
Animal Crossing
Pikmin
Genshin Impact
Rune Factory 4
Spiritfarer
final fantasy 7 remake
Paradise Killer
Final Fantasy 14
Phasmophobia
Andrea Shearon is a news editor at TheGamer who loves RPGs and anything horror related. Find her on Twitter via @Maajora.
Source: Read Full Article