The Sims 4 has always prided itself on being a game that strives to be inclusive and diverse. As a life simulation game, it's aim is to allow players to represent both themselves and others, playing out a narrative of their choosing. However, the task of enabling all players to accurately create themselves isn't easy.
Over the six years of the game's lifespan, many steps have been taken to improve diversity in The Sims 4. These include free base game patches themed to different cultures. However, while these are steps in the right direction, there are still people who feel unrepresented. The question is will a game ever truly be able to represent the diversity of our modern world?
The Skin Tone Saga
At the moment the most dominant issue regarding diversity in The Sims 4 is the lack of darker skin tones and makeup options. This debate has been running since the very beginning of the game when prominent black Simmers like xMiraMira and EbonixSims spoke out about the lack of diversity.
It took almost four years to get a few new skin tones and even then the update, released in February 2018, was slated due to the dark tones being "blotchy" and "ashy." Since then players have taken to creating their own custom skins, one of the most well known being Xmiramira's Melanin pack.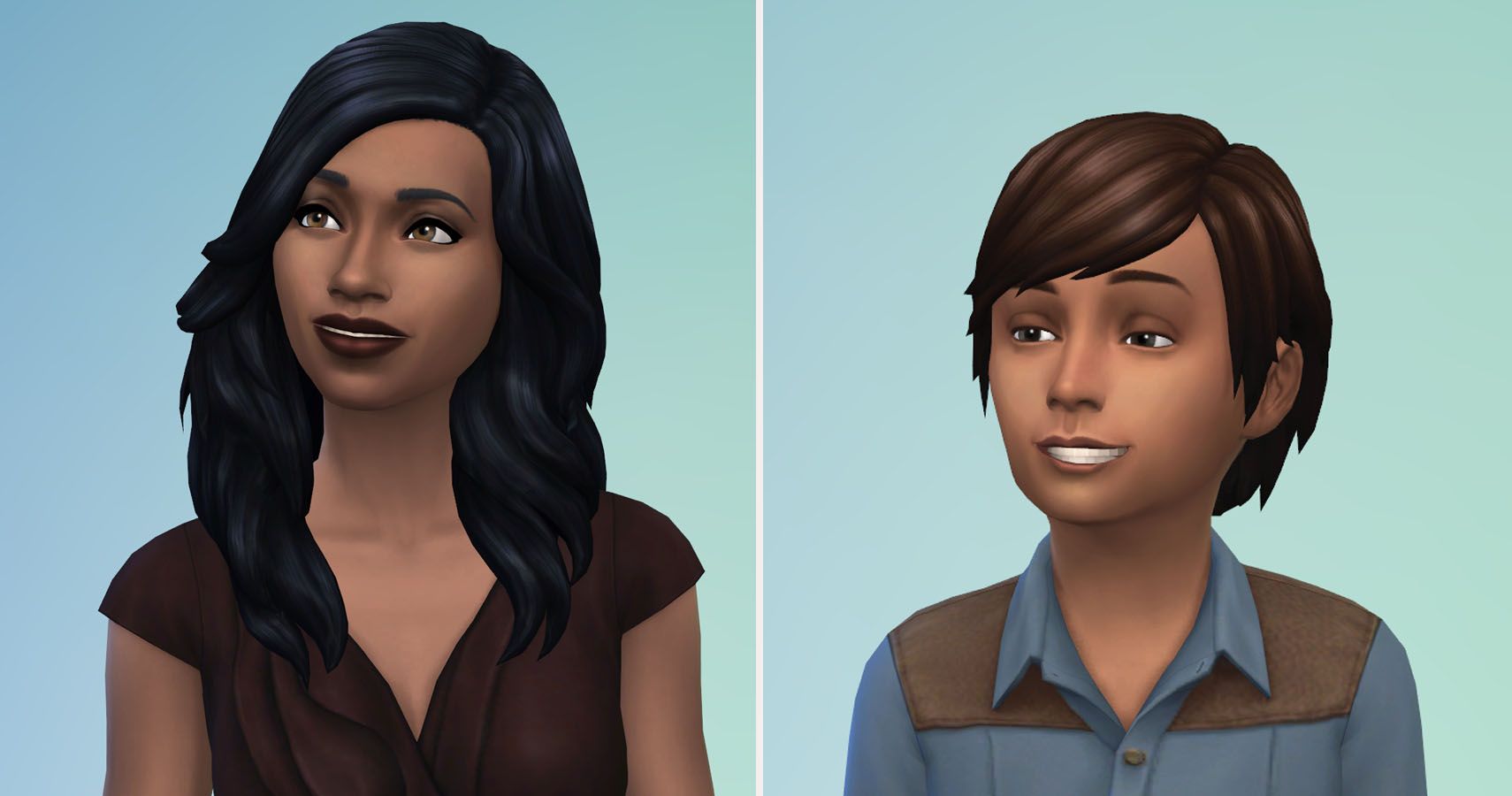 Now we finally have a resolution on the horizon. Since Spark'd, when Xmiramira discussed the issue on the show, and the prominence of the Black Lives Matter movement, changes are coming. An update has just rolled out that has slightly improved the existing skins on some PCs but the big changes are coming in December when over 100 new skin tones and sliders will be added to the game, as well as hair texture overhauls and new makeup options.
While the fact this has taken so long is an article in itself, it's certainly the biggest step in the right direction that the franchise has taken. Being able to represent your skin tone is one of the best and most obvious ways to embrace diversity and sliders and shaders for skin tones were present in earlier Sims games. However, skin tones are far from the only step taken. So how else does the team represent different lifestyles and cultures, and is it enough?
Diversity Updates
The first prominent update to truly make the game diverse in a way we'd not seen before was the gender customization patch introduced back in June 2016. These new options allowed players to adjust sex-specific features such as the ability to get pregnant and apply them to either masculine or feminine frames. It also allowed them to remove the masculine and feminine tags from clothing and dress their sims in clothing options from either category.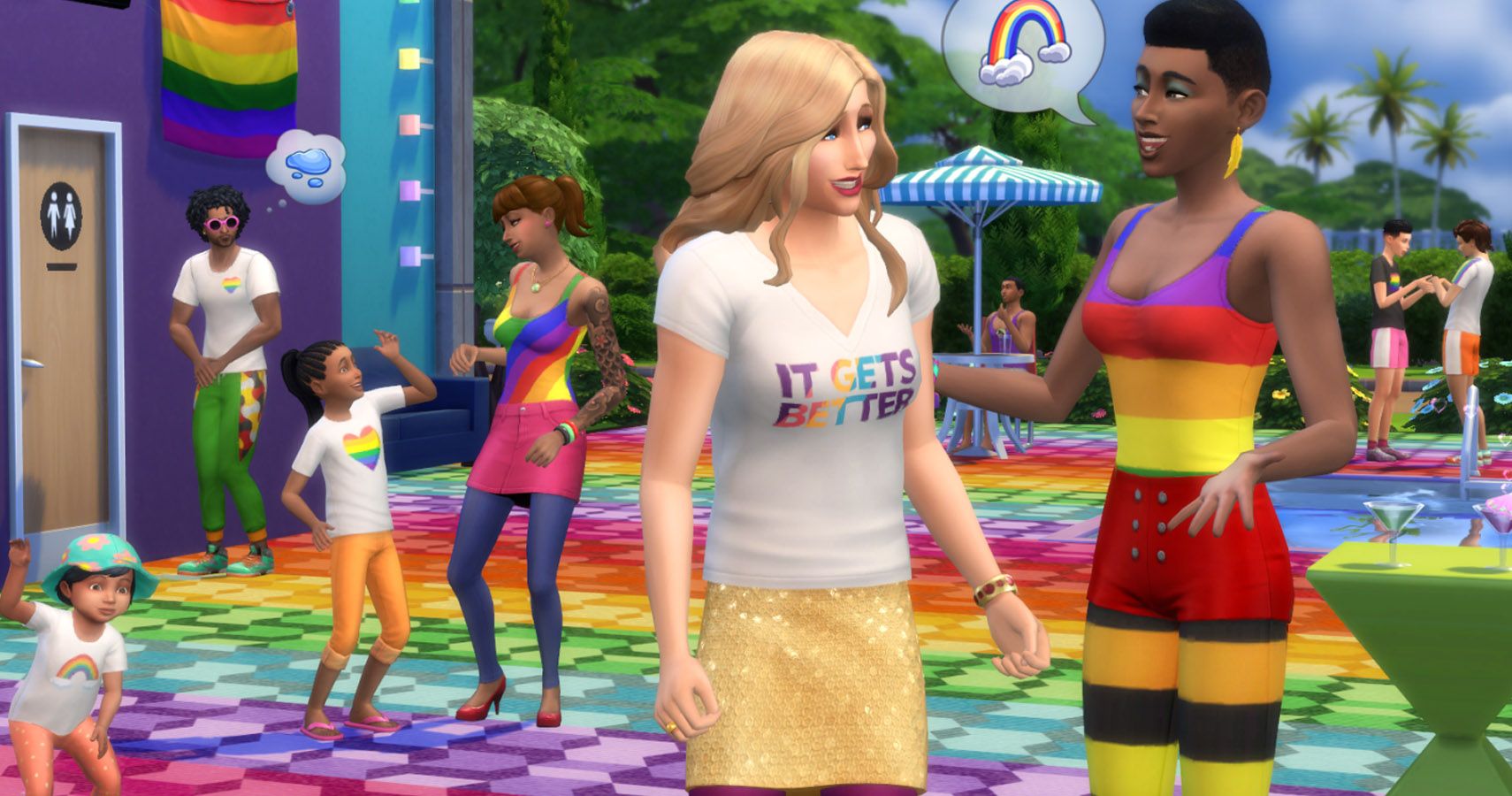 While the game has always had some LGBTQ+ and rainbow-themed items alongside these gender changes, the collaboration in June 2019 with the It Gets Better Project took this to the next level. Pride flags were added, along with gender-neutral bathroom doors and a range of Pride clothing. This has helped the game feel more inclusive to the LGBTQ+ community.
Cultural Updates
The other type of updates to the base game have been cultural and often themed to different events. The earliest was the inclusion of some Mexican Day of the Dead themed clothing and food back in September 2016. Since then we've also seen Caribbean-inspired clothing and furniture, items themed around Chinese New Year, clothing traditionally worn by Muslims, and most recently Hispanic clothing and furniture celebrating Hispanic Heritage Month.
All of these patches are adding more and more traditions, customs, and cultural diversity to the game. For those with DLC, there are also a few other extras, especially in packs like Island Living, but predominantly the changes have been free base game updates. This means everyone has a chance to represent themselves or at least they should.
Is It Enough?
As every patch drops, there are some who praise the content and others who feel it's not diverse enough. Take the latest Hispanic update as an example. It includes new furniture, clothing, and recipes yet many are saying it's not as diverse as Hispanic culture is. This was even hinted at on the live stream by the fact that the SimGuru's had different names for the different recipes. However, can a game really be as diverse as the world?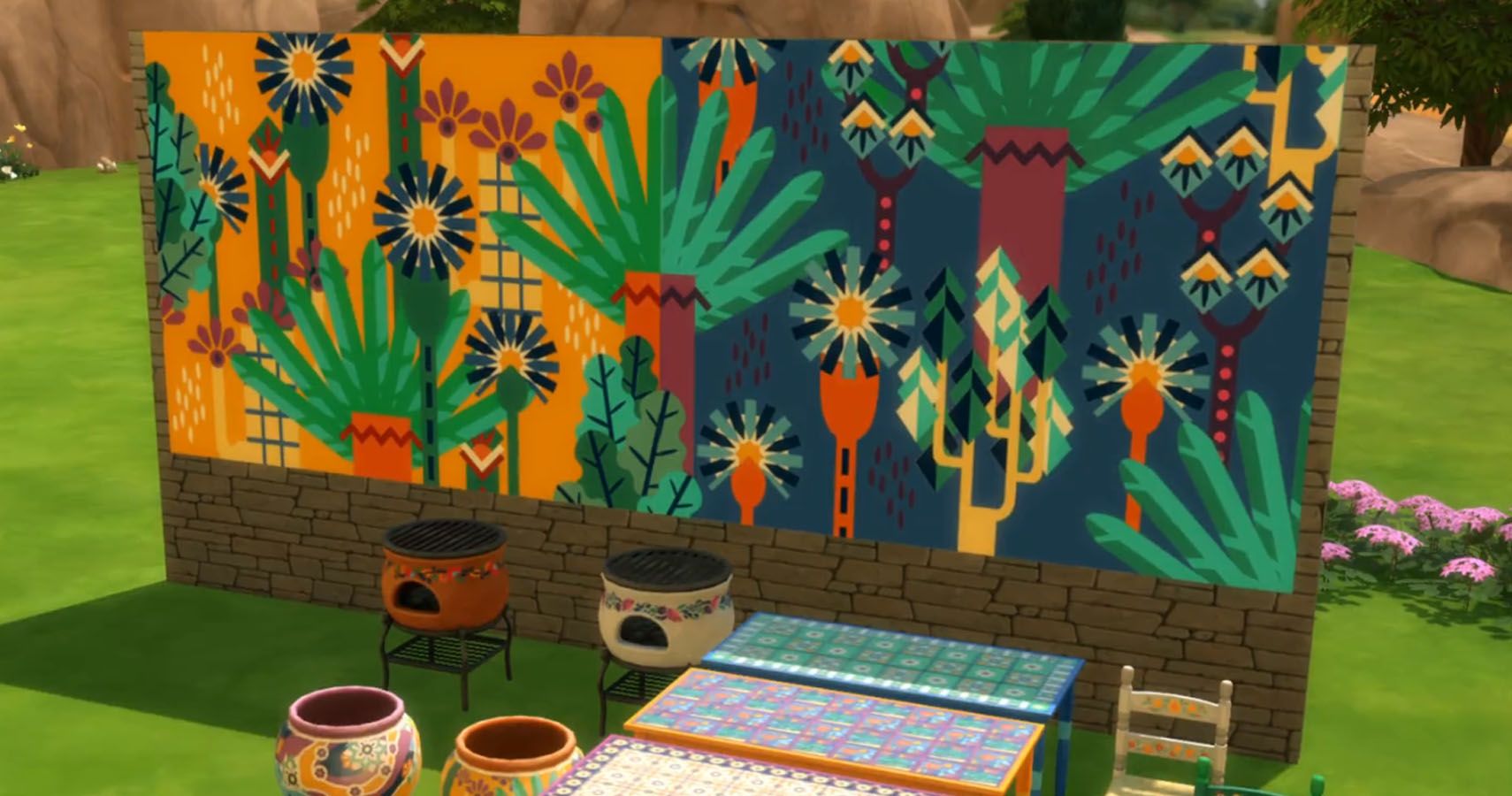 For instance, I'm British, and not only do England, Ireland, Scotland, Wales and Northern Ireland all have their own traditions and customs, but there are also differences within each country. Traditions in Northern England vary from those in the South and when it comes to dialect there are hundreds of regional accents and we are only a tiny island.
The world is full of culture, and in a video game with limitations, there's no conceivable way that all the cultures that exist on earth can be fully represented. What matters is that continual efforts are made to increase diversity and cultural awareness.
The biggest mistake in the game's diversity has been the fact it's taken six years to get a proper skin tone overhaul since this should be one of the basics. However, the team has consistently said that increasing diversity is a continual process, so we hope these upcoming changes aren't the last. There are still so many things we'd love to see.
Cultural and lifestyle updates give a richness to the game that everyone should be able to see in their game and we hope to see them continue to appear as free updates. However, we'd also like to see more of the world reflected in DLC packs, including more diverse influences for fashion, features, and most importantly, worlds. After all, the world is a big place, and there are so many beautiful and inspiring locations, cultures, and traditions to draw inspiration to allow us to truly play with life.
NEXT: The Sims: A Look Back At Two Decades Of Inclusivity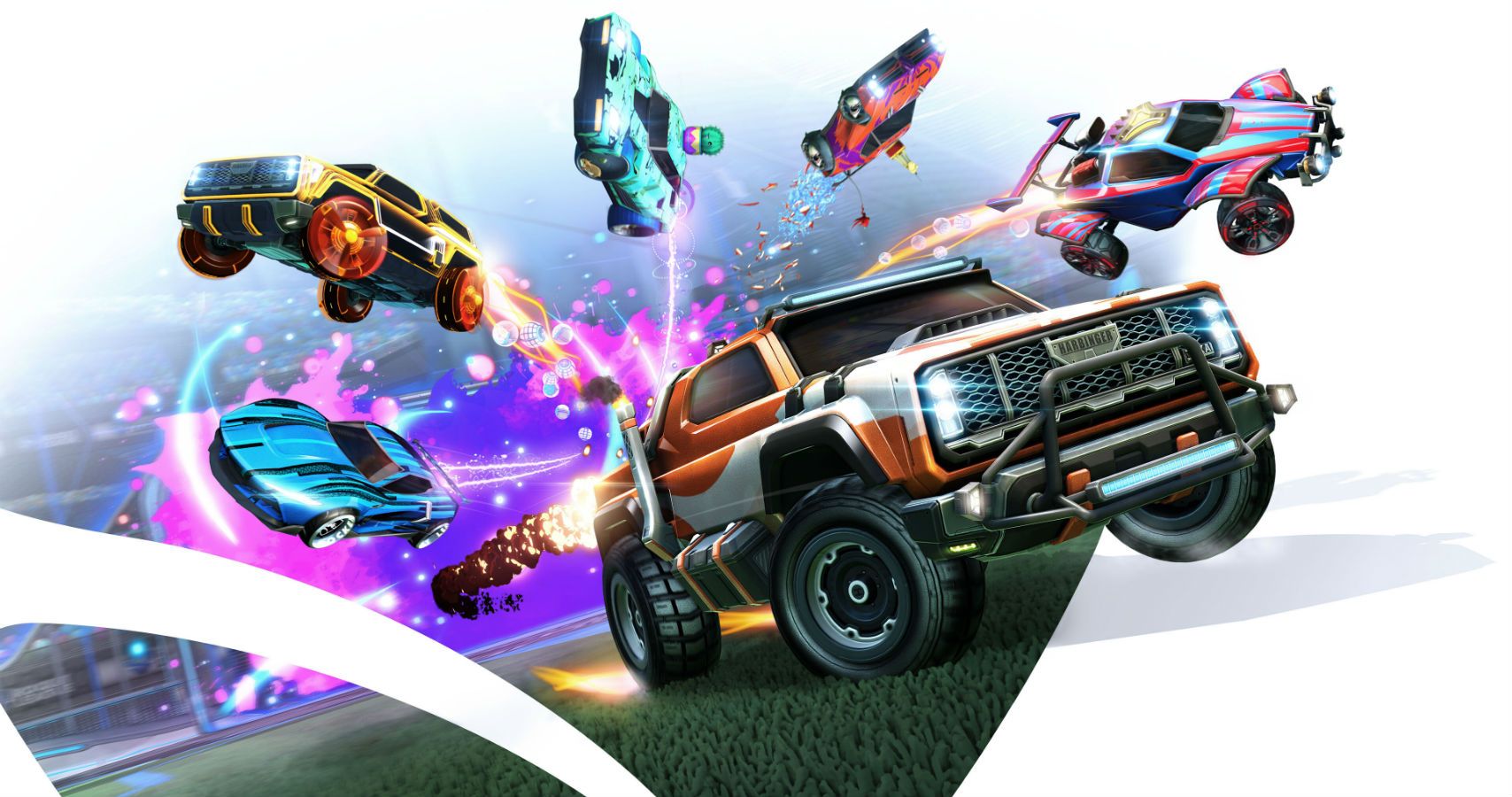 TheGamer Originals
The Sims
the sims 4
Helen began playing games at an early age with her first computer being a hand-me-down Sinclair ZX Spectrum. It didn't put her off… She is all grown up now but is still a gamer at heart, especially when it comes to The Sims and other strategy and simulation games.
She juggles the daily demands of life with a family and somehow still finds the time to indulge her two passions in life, writing and gaming; sometimes both at the same time.
Source: Read Full Article