Cyberpunk 2077 is a hulking monument to hubris and megalomania, for better and for worse. It is an astonishingly large cultural artefact that is at the same time frighteningly corporatocratic and – for better and for worse – inherently charged. My main takeaway after spending a few dozen hours with the game is that it is not necessarily cyberpunk at all. But I must admit that Cyberpunk 2077's understanding of humanity is – for better and for worse – almost scarily sincere.
I am enjoying Cyberpunk 2077 for the most part, but for very different reasons than I originally anticipated. It is very difficult to trust a game's critique of an overtly capitalistic regime when it was itself produced under extreme crunch. Saying that, I don't think the internal makeup of Cyberpunk 2077 succeeds in its warning against capitalism in the first place. All three lifepaths – Street Kid, Nomad, and Corpo – are designed in ways that revel in the world of Night City. Cyberpunk 2077 is all about exploiting the ills of society in order to achieve your own personal gain – never in the game are you as interested in dismantling the lewd and licentious Arasaka Corporation as you are in gradually superseding it. There is no savior of the damned here, only a prospective usurper of the damning.
Oddly enough, the indirect byproduct of this structure is what has ultimately allowed me to find solace in the game. Despite Cyberpunk 2077's overbearingly loud neon-drenched skyscrapers shimmering against a soundscape of dissonant industrial techno, this is a game that – in its quieter moments – is exceptionally tender. It is violent and raucous and occasionally downright pernicious. But the single best thing about Cyberpunk 2077 is that it is maddeningly human, in much the same way as The Witcher 3 before it. When it's not trying – and often failing – to be a uniquely mature testament to its perfunctory genre descriptor, it is a game that allows you to find hope in humanity in the midst of intense cruelty.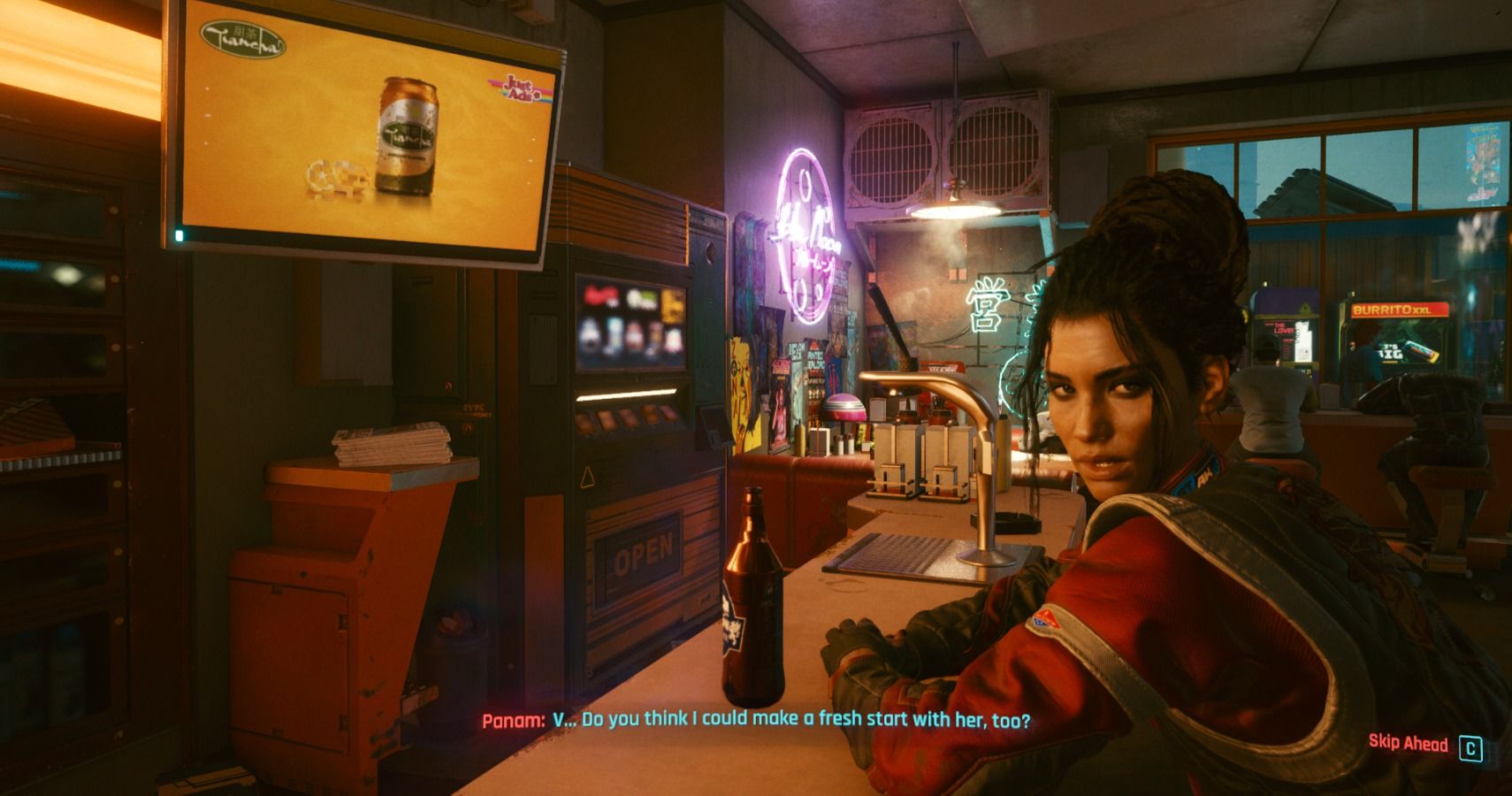 This is why I can't for the life of me even begin to comprehend the mindsets of some of the people who are pining for this game. While I can recognize that CD Projekt's marketing of Cyberpunk 2077 leaned into the edgelord egos of a demographic that rhymes with bin sell, the sheer volume of people who have exposed themselves as irredeemably malicious lowlifes over the past few months – and the past few days in particular – is not just just disheartening, but legitimately frightening. I was always aware of the malevolent mob, although I never recognized its alarming number of proponents.
I can't help but wonder if these people are capable of tasting the caustic irony of their vindictiveness. I wonder if they have ever read or watched anything deserving of being assigned to "cyberpunk," as a genre. Maybe Blade Runner, although I'd also suppose they were unable to insightfully problematize that, either. I wonder if they realize that by sending critics who have notified the world of potentially life-threatening sequences in the game videos that could triggers seizures in real life, that their actions are deplorable beyond human comprehension. I wonder if they realize that by harassing trans writers who have rightfully and justifiably critiqued Cyberpunk 2077's haphazard and sometimes harmful representation of trans people, that they themselves are the exact kind of people that cyberpunk is designed to destroy: fascistic, unempathetic, and depraved proponents of a regime designed to foster irreversible and indiscriminate misery in technophilic dystopia.
I feel that it's important to reiterate what I said earlier – Cyberpunk 2077 excels when it is quiet, tender, and painfully sincere towards the human condition. In his review, our very own Kirk McKeand said that Cyberpunk 2077 is "the best sitting down and talking game ever made," and I completely agree with him. Its characters are deeply flawed, but they try, and try, and try again to be better. Some of them have been corrupted by the festering ills of a society that has lost hope. Some of them are imperfect in a startling number of ways. And yet still, by talking to them, and helping them, and believing in them, you are often able to arrive at a point in time in which their humanity, long dormant and almost forgotten, rears its weary head and erupts with a vigor that only true nature can muster. You are not able to do very much about the macrocosmic maladies of this futuristic shithole. But you can genuinely and effectively affect change on the people you become close to in a way that is far more human and evocatively tangible than a shocking amount of other games.
The people who perceive Cyberpunk 2077 as some impenetrably perfect game – the vast majority of whom haven't so much as played a single second of it – are a gross testament to the members of society it, – and the cyberpunk genre at large, – paint as antagonistic. It is a weird form of voyeurism that is frighteningly and almost unbelievably ignorant of itself. Cyberpunk 2077 is not captivatingly cyberpunk in the same way as Neuromancer or Akira, or a gigantic number of other cyberpunk texts, but I can assure you of one thing: the people who call Cyberpunk 2077 perfect and refuse to acknowledge its failings are the very same people who have no place in the society that cyberpunk warns against. As the internet drowns in vitriolic virulence in anticipation of the game's full, unadulterated launch, these people are sharks in the water, hungry for blood. But we are not living in Cyberpunk, and we have not yet reached technophilic dystopia – we can suppress their hatred by starving them until they cannibalize each other, and revel in the humanity that Cyberpunk 2077's quieter moments offer, away from the maelstrom and free of the people it has exposed as poisonous and predatory wankers.
Cyberpunk 2077 is available for PC on GOG.COM, Steam and Epic, Xbox One, Xbox Series X|S, PlayStation 4, PlayStation 5, and Stadia from December 10, 2020. When you buy Cyberpunk 2077 on GOG.COM, 100% of your money goes to CD PROJEKT Group and supports their future projects.
Read next: I Walked 3km Through Cyberpunk 2077's Night City, Here's What Happened
These articles are posted in affiliation with GOG.COM. TheGamer received compensation from GOG Sp. z o.o. for affiliating these articles with their brand.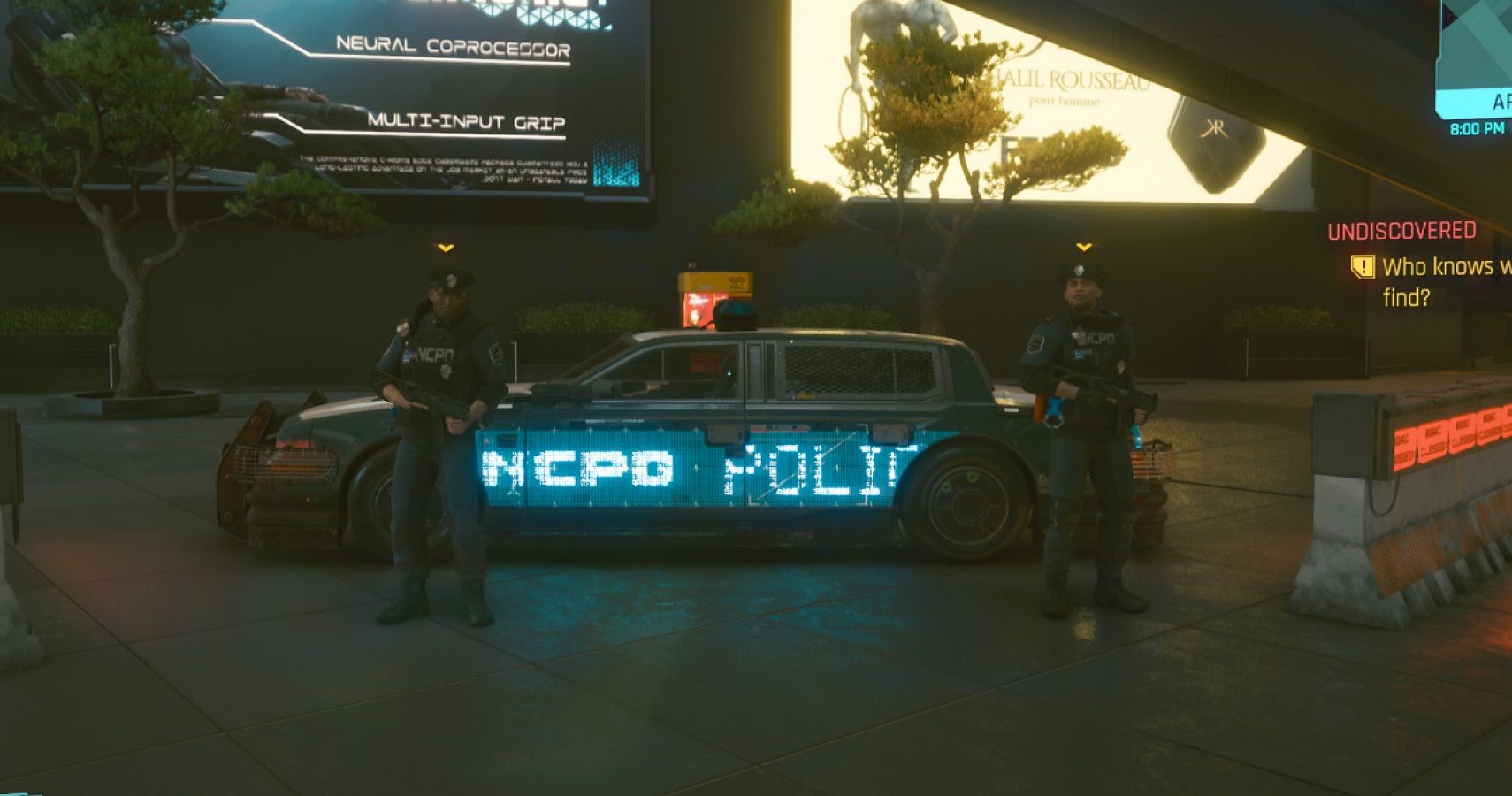 TheGamer Originals
PC
Cyberpunk 2077
Xbox One
cd projekt red
Ps5
ps4
Xbox Series X
CD Projekt
Cian Maher is the Lead Features Editor at TheGamer. He's also had work published in The Guardian, The Washington Post, The Verge, Vice, Wired, and more. You can find him on Twitter @cianmaher0.
Source: Read Full Article