Every team has its talisman, and never more so than in the biggest games. Didier Drogba for Chelsea in the 2012 Champions League Final. Lionel Messi at Barcelona for 16 years. Kieran Trippier for Newcastle right now, apparently. Steven Gerrard in the 2005 Champions League Final. Steven Gerrard in the 2006 FA Cup final, too. Steven Gerrard in general, really.
We have these talismans in FIFA, too. Mohammed Salah's Player of the Month card has played more games than any other for my club, and unsurprisingly scored more goals too. Kenny Dalglish is a demon up top, and Fabinho is solid at the back – the only Gold card remaining in my squad at this stage. What can I say, my Liverpool past-and-present team is looking good. However, sometimes FIFA grants us more unlikely heroes, too.
Enter Ryan Bowman. He's not having a great season irl by all accounts – he's scored just six goals in 28 appearances for Shrewsbury Town. That's not a great record for a striker. However, on 23 October 2021 he scored a hat-trick against Cambridge United just weeks after going to hospital due to experiencing heart palpitations on the pitch.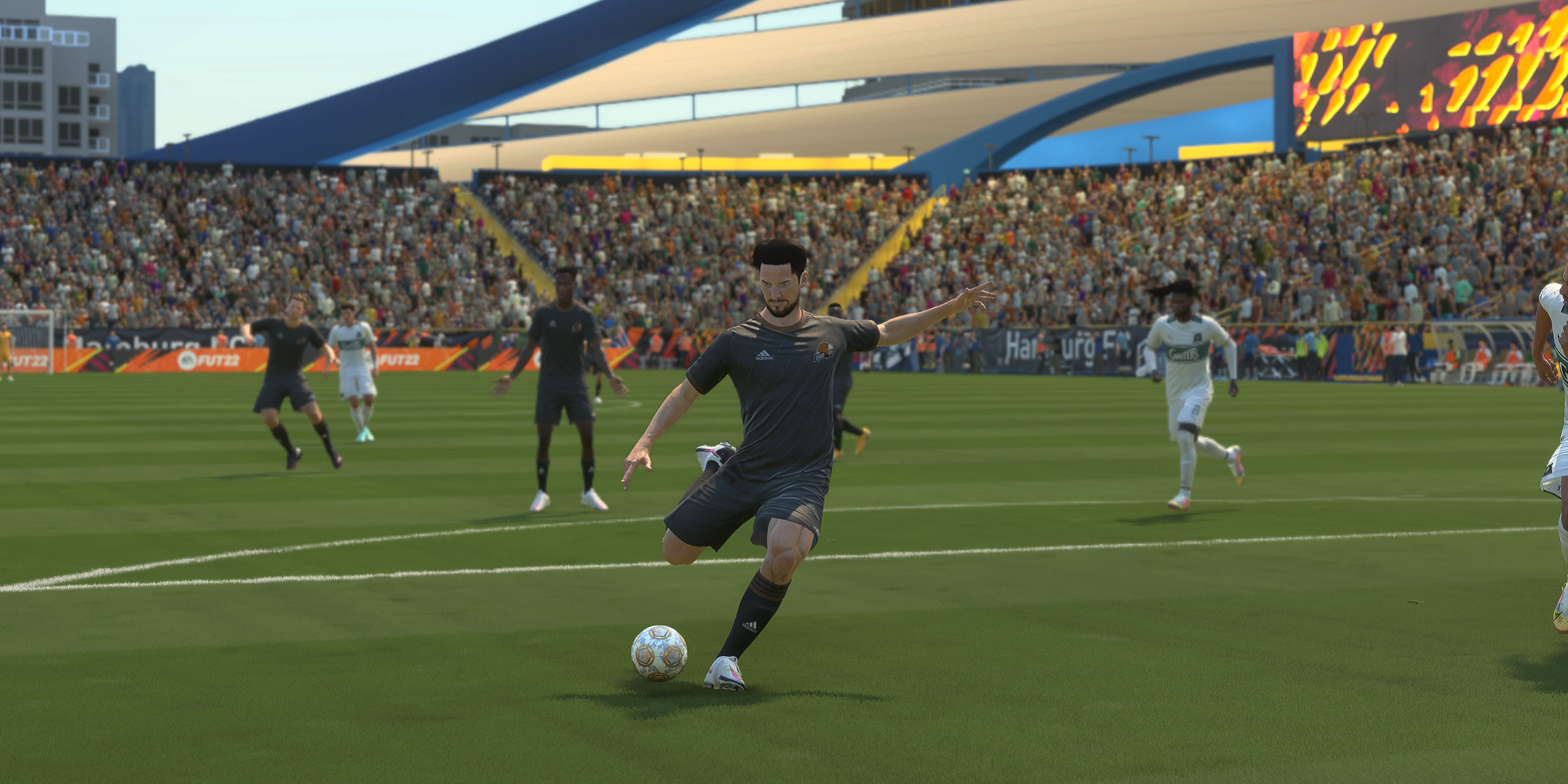 I didn't know any of this before using the in-form Team of the Week card he was granted due to his three-goal performance. But since buying the card for my Silver squad, I've had to find out as much as I can about the man who can't stop scoring.
Bowman doesn't fit my Silver team – I've got the predictable hybrid of a Nigerian spine accompanied by a Ligue 1 defense. A smattering of Celtic stars take me a little off-meta, but League 1 Bowman can only fit onto the bench. However, when he's called upon, he shines. The fans are probably wondering why he doesn't start ahead of Majeed Waris, who usually makes way for the Englishman in the first ten minutes of every game, but they don't understand that chemistry works differently in FIFA, probably because they're also in FIFA and can't think for themselves.
Fictional fans aside, Ryan Bowman has scored 113 goals in just 45 games for Goals FC (that's me). He epitomises the name, motto, and ethos of Goals FC, and has a record better than any other striker in the history of football. Maybe not in the history of FIFA, but I'd say he's in with a shout. His discipline is excellent, too, having never received even a single caution in those 45 matches – he's Gary Linekeresque in every way.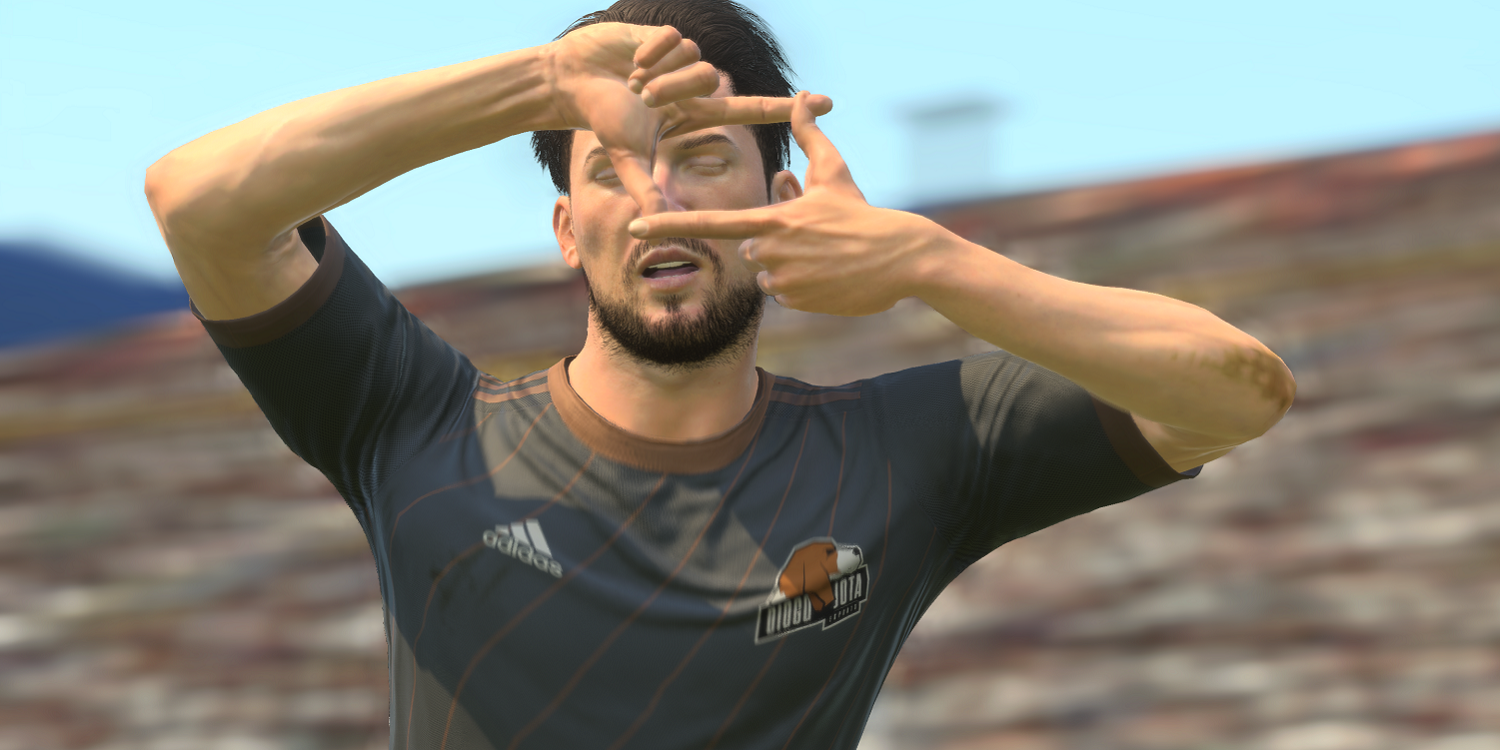 As some of you have probably guessed by now, I only use Bowman against the AI in Squad Battles. My Silver team just isn't up to the standards of Division Rivals against actual players, so he finds his way into my team when I have Silver Beasts objectives to complete. As much as I find Squad Battles dull, these objectives have forced me to use off-meta players who would never even touch my first 11. The matches aren't difficult – I play on World Class to give myself an easier time – but Silver Beasts has helped me find Ryan Bowman, and I will forever be grateful for that.
Bowman is a Goals FC legend from this day forth. Mohammed Salah is a personal hero, of course, but I expected him to tear it up when I added him to my squad. But I really get behind Bowman when he pulls his socks up and takes to the pitch. I feel it every time he misses an open goal or buries it from an obscure angle – he only scores the difficult chances, you see – and it's led me to find out about his comeback story and incredible post-hospitalisation hat-trick.
True legends come from unexpected places, and Bowman is close to being promoted to the bench of my FUT Champions squad. He won't see the pitch, but he deserves the recognition. It's like Klopp naming Tyler Morton in his Champions League squad, if Morton was 30 years old and played for Shrewsbury. Okay, it's not like that at all, but you get the picture. Bowman is a club legend so I owe him this, at the very least. I used to support Goals FC, and before that Liverpool. But I support Ryan Bowman now.
Source: Read Full Article