For years, Scalebound was one of the few reasons many owned an Xbox One. Sunset Overdrive had provided temporary respite during the exclusive drought, while others clung onto the hope that 343 Industries would finally deliver with Halo 5: Guardians. But above all the timed exclusives, car games, and gruff space marines, one title from PlatinumGames promised to turn the tides, to provide a game so good that we couldn't play anywhere else. Scalebound could have commanded the world, but then it was cancelled.
It's a shock that Microsoft is still dragged for on a regular basis, despite Platinum coming out and declaring that there was blame on both sides, and the complications that came with collaborating with a company such as Microsoft lead the project to balloon in ambition before eventually falling victim to such intentions. It was a game that wanted to be everything, with many of its core mechanics reflecting trends at the time it didn't have a chance at fulfilling. Four-player co-op, an open world, plenty of loot, tablet functionality, and more were touted as features that would make Scalebound superior to any game that came before it. With Hideki Kamiya at the helm, we were silly to deny that this couldn't become a reality.
I still remember the infamously messy live demo at E3 2016 that saw four players taking on a huge spider-like creature with movement that felt slow and clumsy, while combat failed to express the level of finesse we'd come to expect from games like Vanquish or Bayonetta. Compared to the last showcase, which saw our protagonist exploring an open world with a dragon by his side, this instance of the game looked very rough. It felt like something was wrong. At the time Scalebound was already subject to multiple delays, and following this demo we'd be met with a period of silence right up until the game's cancellation in 2017.
Few reasons were given, and Xbox's momentum at the time was further damaged. This was before the debut of Xbox Game Pass or Xbox Play Anywhere, two ideas that would transform the console landscape forever and leave Scalebound's early grave in the rearview mirror. Yet after the closure of Lionhead Studios and cancellation of other projects like Fable Legends and Phantom Dust, many were beginning to see Microsoft as a company who didn't have the expertise to deliver massive blockbusters like Sony or Nintendo. It kept messing up, dooming itself to second place time and time again. Gears, Halo, and Forza are all great, but they aren't enough to carry you through an entire generation.
Fast forward to 2022 and everything has changed. Phil Spencer has turned Xbox into an inclusive gaming ecosystem that is now dictated far more by services instead of consoles. A continuous stream of studio and publisher acquisitions have extended its library beyond anything we've ever seen before. Its library is more varied than ever and will be a force to be reckoned with once projects that began incubating a few short years ago finally emerge. But Scalebound still remains an enigma, nestled inside the Microsoft faults in a semi-completed state with nobody to pick up the reins.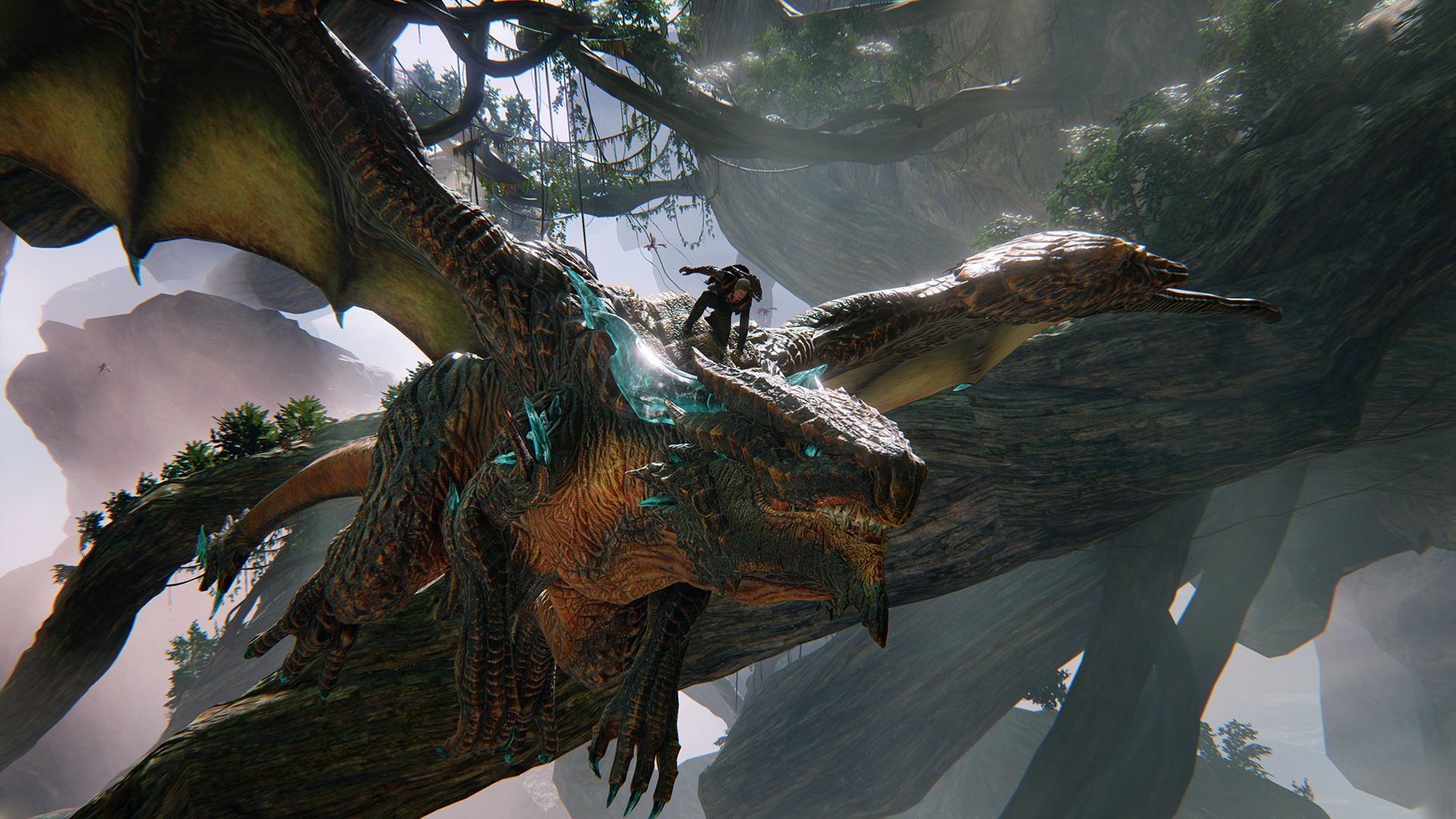 In a recent interview with IGN Japan, Hideki Kamiya said that he would love to have a conversation with Scalebound and revive the project for new platforms. The man and dozens of others at Platinum spent years on the project, so I can't imagine that seeing it shelved was an easy thing to stomach. We've only glimpsed the project through a handful of demos and have little idea of what happened behind the scenes, but Scalebound was clearly an ambitious experience with so much love poured into it. For many it seemed perfect for the studio, combining their love of style, fantasy, and music into a singular whole that oozed potential. But it was taken behind the garden shed and silenced long before its time.
Now one party has decided to speak out the ball is firmly in Microsoft's court. Given the $70 billion it just spunked on the Activision deal, it clearly has the capital to bankroll Scalebound if it wanted to. At the time I imagine it was canned because of logistical issues or budgetary worries, with Platinum thankfully bouncing back thanks to the massive success of NieR: Automata in the same year. It would be a phenomenal gesture of goodwill from a company that has continued to rebrand itself as a gaming brand that welcomes developers from all over the world regardless of genre or blockbuster status. If Scalebound is sitting untouched in Phil Spencer's bedside cabinet, why not whip it out and polish it off for a reveal at E3 or Gamescom later this year? The response would be massive, marking the return of a fan favourite we once thought gone forever, and goodness me would it be a win for Xbox.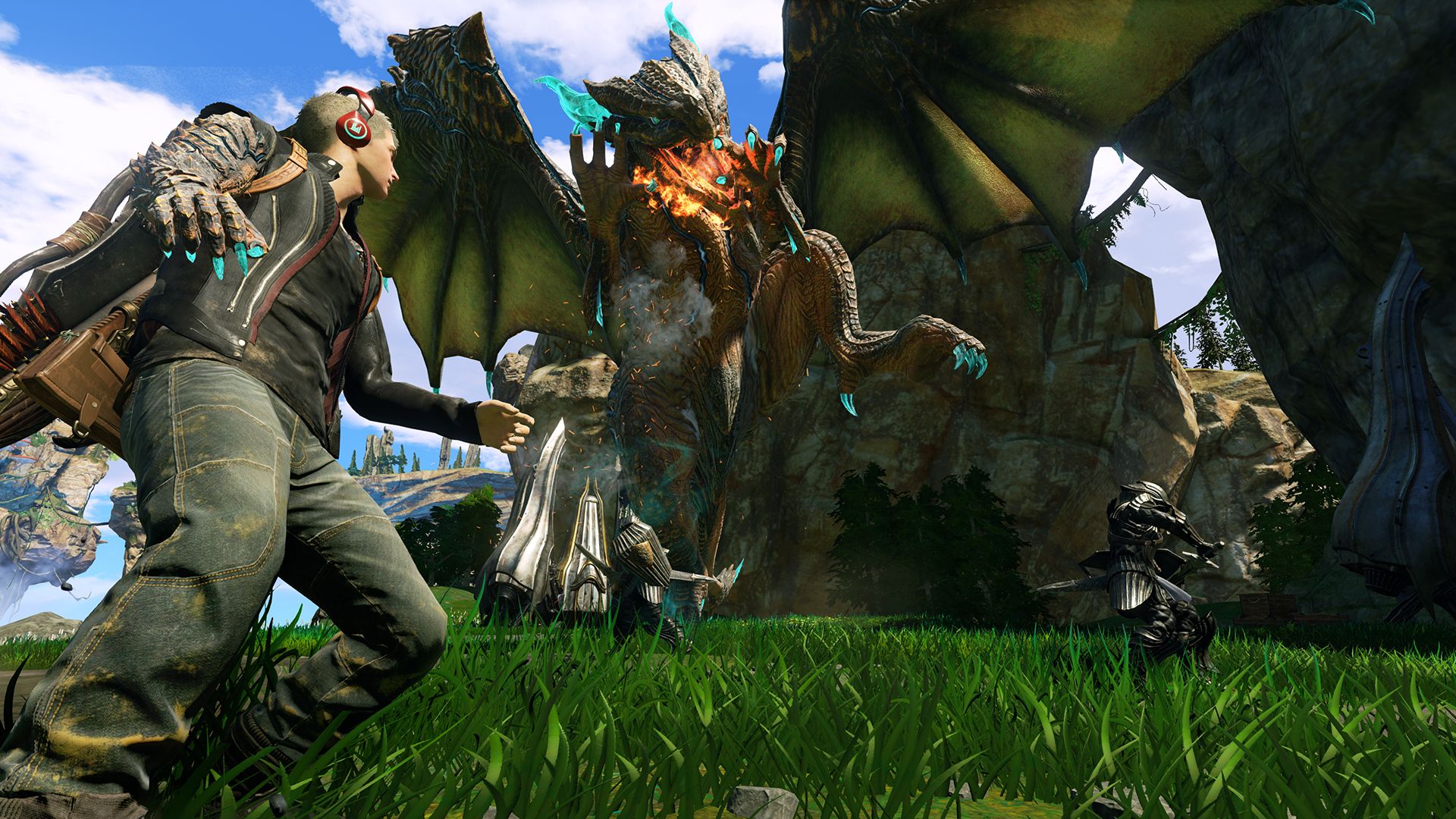 Go on Phil, do us a solid and bring it back.
Source: Read Full Article