While RuneScape continues to celebrate its 20th anniversary, it's also begun preparations for an official iOS and Android release this summer. The game has been available in early access on smartphones for over a year – but Jagex is finally ready to unleash its mobile MMO on the masses.
RuneScape on mobile is nearly identical to the game on PC. In fact, it fully supports cross-play and will let you use the exact same account regardless of which screen you're playing on. As one developer put it, "there's no XP waste anymore!"
However, getting the massive game to run on a minuscule screen wasn't easy. We recently had the chance to connect with a few of the developers behind RuneScape, picking their brains about the upcoming mobile release, how the game looks different on smartphones – and if we'll ever see a console version of RuneScape.
TG: RuneScape on mobile has been in Early Access for quite some time. How has player feedback guided its development?
Matt Casey (Product Director): It's been an instrumental part of the entire process, going right back to when we first demoed a working prototype to players at Jagex HQ in 2017. We took those early builds to RuneFest later that year so more players could get their hands on it, and this early feedback was crucial to shaping the development that followed. We could see we had huge amounts of work to do to make the game play nicely on mobile phones, but even back then, we were delighted (and a little bit amazed) how quickly players adapted to the new touch-screen controls. We captured some great suggestions about how best to handle interactions like right-click menus and tooltips that were easy to take for granted after years of playing the game with a keyboard and mouse.
We also realized that bringing RuneScape to mobile was going to introduce swathes of new players to the game, so we would need to redesign the first-time user experience with this in mind. Early Access allowed us to test this through completely fresh eyes and revealed so much that we wouldn't have seen ourselves. This led to a complete ground-up rework of our tutorial so we could introduce the core principles of RuneScape much more quickly, all-new interface designs and HUD elements, and optimizations to accessibility and legibility to make things easier to read on a smaller screen.
Liam Powney (Senior Product Manager): Open access has been hugely important for us in getting feedback from our players. RuneScape is a living game, live on desktop, and we have a huge audience of active players who are all seeking an extension to their RuneScape lives.
On top of that, it is an opportunity to reach out to brand new players and see what features RuneScape on mobile was working with a modern audience.
The challenge has been in making changes that benefit both sets of players on Mobile. Making sure we're ready to satisfy our existing players and entice new players to the rich world of Gielinor.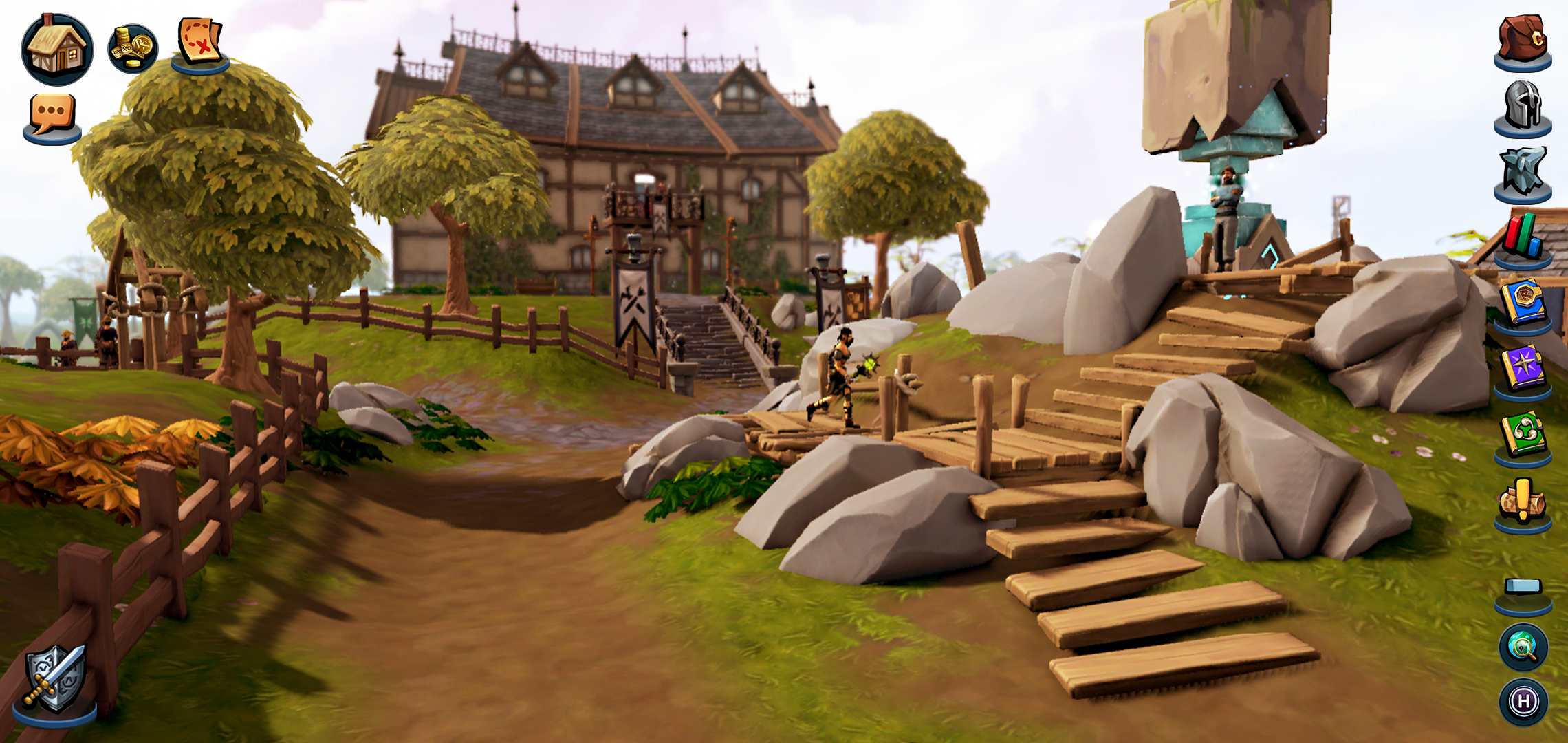 TG: In what ways is RuneScape a better game on mobile than it is on PC?
MC: I find that the point-and-click style of the original game lends itself really well to touch-screen interaction; it feels immediately natural and intuitive and makes the game really easy to get into. For me though, the best thing is that I can seamlessly switch from playing on desktop to a mobile or tablet, using the same character, with access to all the same content and achievements, and continue exactly where I left off. For a game the size and depth of RuneScape, this is an incredible achievement and provides a unique, deep MMORPG experience that I can play anywhere.
Dave Osborne (Lead Designer): RuneScape has always been a moody game. You can move from high-intensity stuff like campaign-style questing or boss combat to something with much lower intensity, like skill training, depending on your mood. We've seen this pattern over the twenty years: players rarely identify solely as a combat player, say, and instead switch depending on opportunity. On mobile, the accent on low-intensity play means that you can make progress while focusing on other things, and that is fantastic on mobile. Progressing while watching TV, while on the bus, or leaving it to train for a few moments while you make a coffee is ideal. I love that you can get these little feelings of reward and progression as you do other things.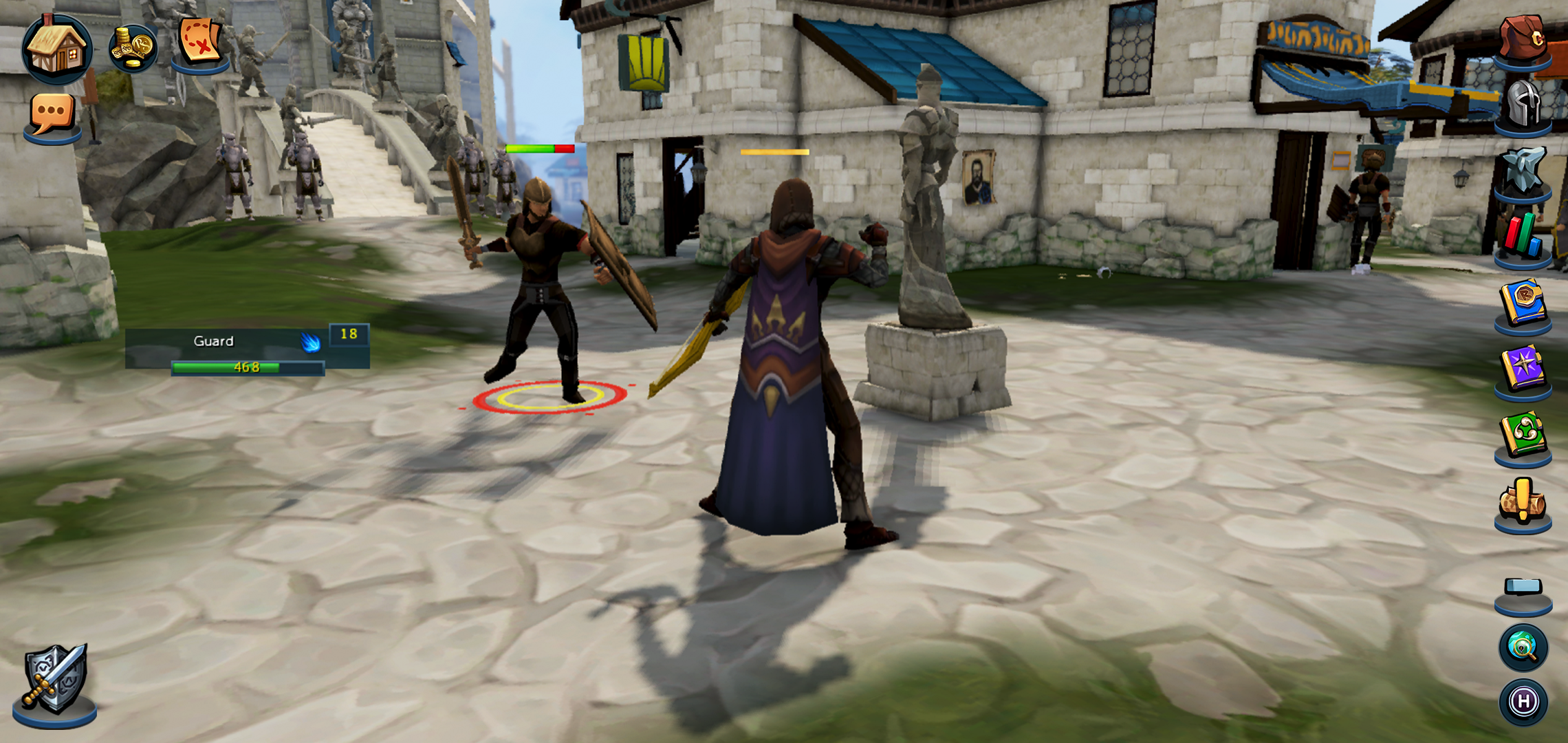 TG: What concessions were made to bring RuneScape to iOS and Android?
MC: One of the biggest challenges was translating the intricate user interface to work on smaller screens. We fully redesigned the HUD and key interfaces into more mobile-friendly configuration with components located where they would be most convenient and accessible for players. This meant some trade-off with the level of UI customization available on the PC and Mac versions of the game, but ensures everything you need is within easy reach.
DO: One of the gaps that we're looking to shorten is the end-game combat experience. Players in RuneScape love to bring all of their skill levels and acquired gear to bosses and raids, but those experiences are a challenge on mobile, thanks to on-the-spot communication, twitch-gameplay, intricate inventory management, and other fancy metas. We're seeing players defeating those bosses on mobile and making videos of the achievement, but it's more difficult and we acknowledge that. Over time, we want to provide tools that make these bosses more feasible for the average player, and – perhaps – they will lead to improvements that can benefit desktop too.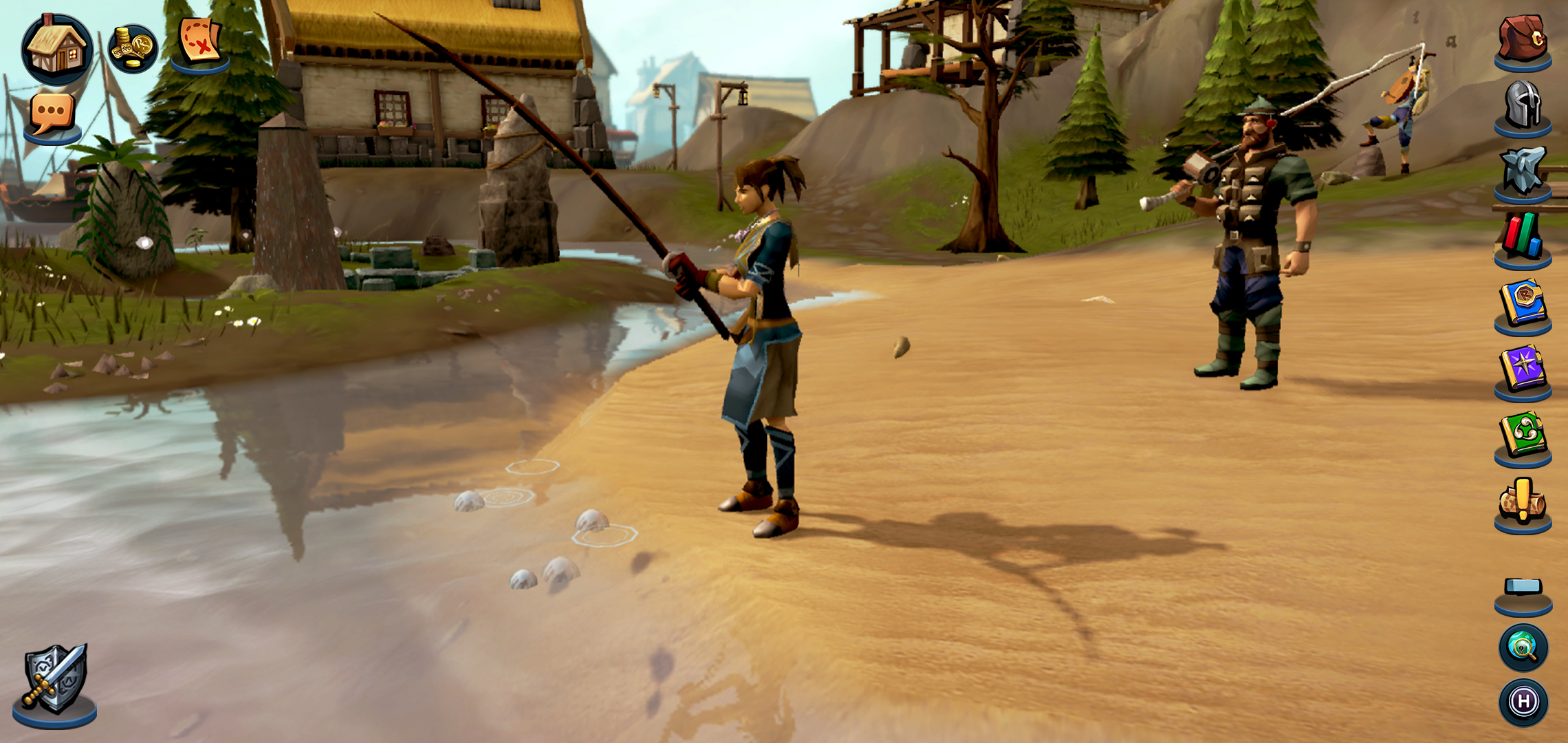 TG: What's your favorite part of playing RuneScape on your smartphone?
MC: I like the way it provides more ways to play that suit what I'm doing with my leisure time. I can stay connected when I'm not at my PC and I feel like I have more time to engage with the game when it suits me. Whether it's checking in on my farm animals or progress on my player-owned port l can do this from the sofa, the garden, or maybe even during the odd Zoom call.
DO: RuneScape has never demanded that you have multiple accounts for different classes, and has no intention of locking content away from you. RuneScape is so ultra-relaxed about letting you play as you want. That's perfect for mobile, because everything you do, no matter how short the session, adds progress to this single, crazily important avatar that you own and – in my case – is effectively me. It feels so satisfying to be on a bus ride for fifteen minutes, and make headway on a skill or gain a requirement for something I can play more intensively when I'm back home on desktop, perhaps.
LP: There's no XP waste anymore! Mobile means staying more connected. Pre-pandemic, I would quickly fire it up between meetings to check out farming plots or do a quick bit of AFK skilling.
Now I'm using it as a way of getting away from my laptop whilst working from home. Getting out of the house and into the fresh air to check on ports progress or smash out a slayer task is a nice way to break up the workday.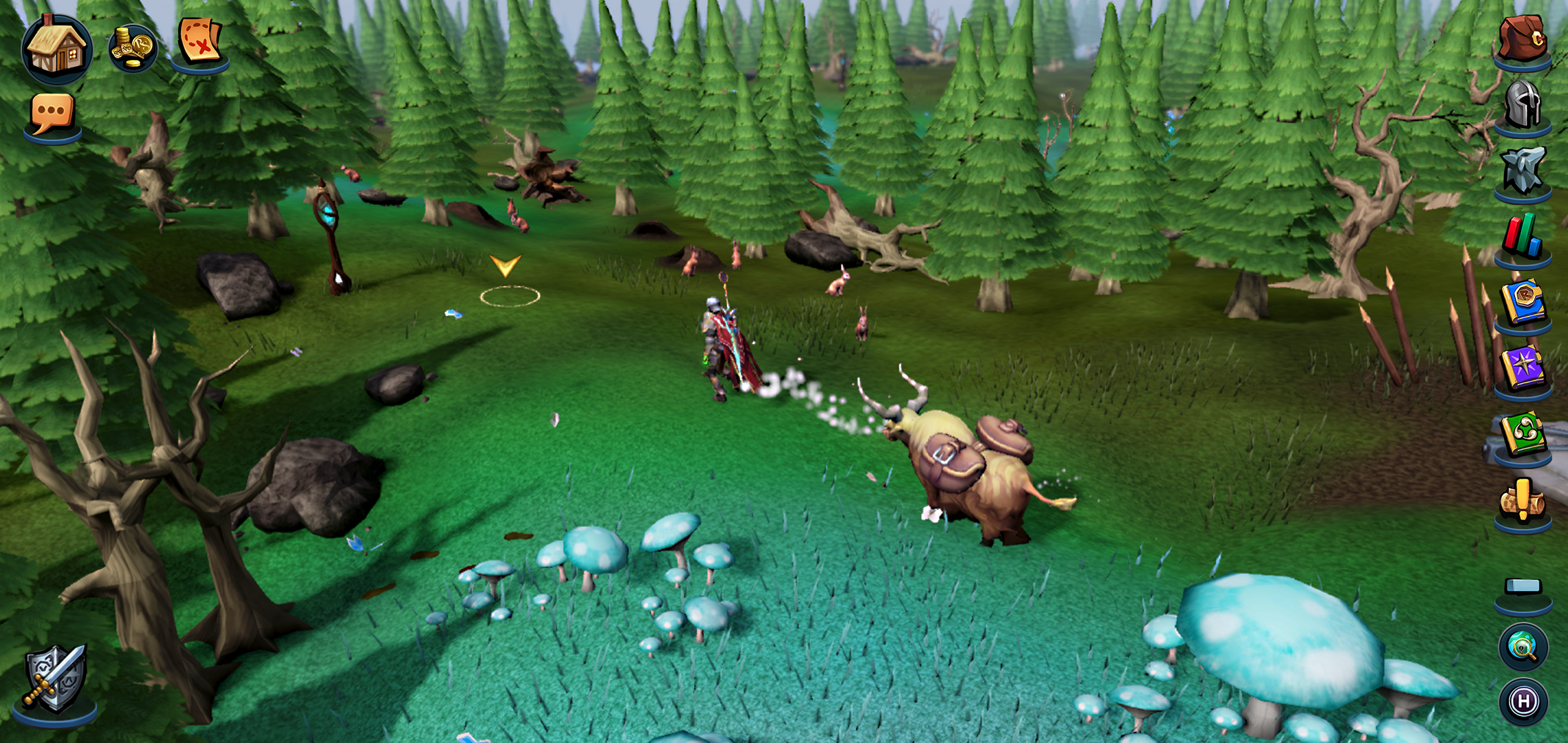 TG: With RuneScape conquering both PC and mobile, are there any plans to bring the MMO to consoles?
MC: RuneScape is a special game that means so much to the members of its community. We will continue to explore ways to expand that community and find new players to join in, wherever they are and whatever they are playing on. Mobile has been a hugely important part of the adventure for RuneScape, for Old School RuneScape (the 2007-inspired retro version), and for Jagex itself. At a mere 20 years young, with over 1000 updates under the belt and more players than ever before, let's just say the adventure doesn't end there.
Source: Read Full Article