The release of Joker's gameplay trailer in Mortal Kombat 11 has also revealed new DC-themed skins for several characters with the DC Elseworlds Skin Pack, which will be available in early access on January 28. Here is a comparison of each to their comic source counterparts.
Killer Croc Baraka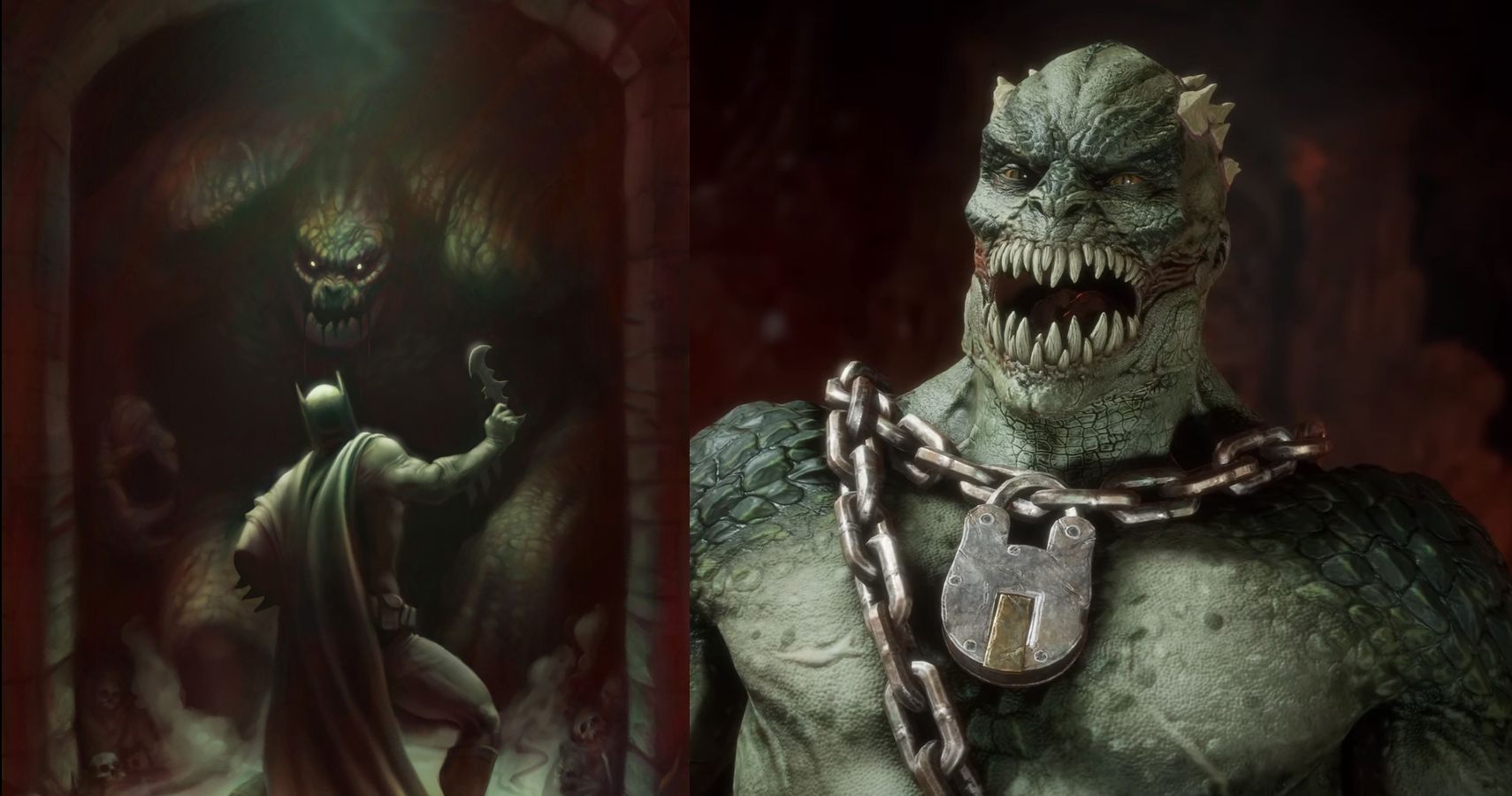 Baraka will be receiving an appropriately themed Killer Croc skin with the release of Joker. Killer Croc is a brutal villain in the DC Universe that comes from a rare genetic condition that gives him a crocodile-like appearance. Like Baraka, both have a tendency to brutally murder their opponents and have no problems taking a bite out of their victims.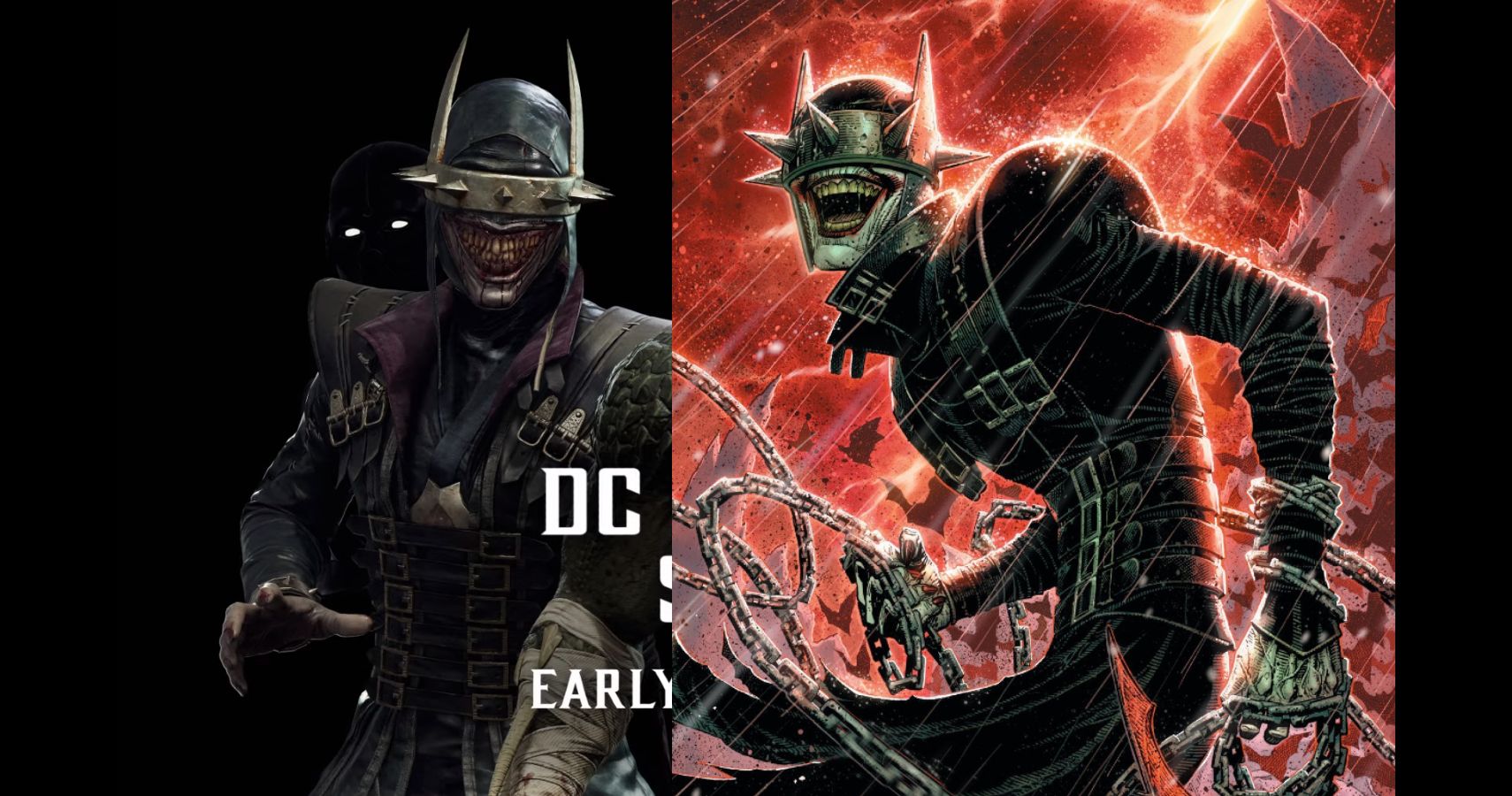 The Batman Who Laughs is an interesting choice for a character skin for Noob Saibot since he is one of the strangest characters of the DC Universe. The character represents an alternate universe Batman who can be described as a cross between the crimefighting Batman and the insanity of the Joker. After being infected by the Joker toxin, this Batman still wants to protect Gotham, but through the brutal, murderous rampages of Joker. The duality of the characters is at least well themed for Noob Saibot and the souls he commands. Best of all, this skin looks oddly terrifying and should be a bit hit with all Noob Saibot players.
Catwoman Kitana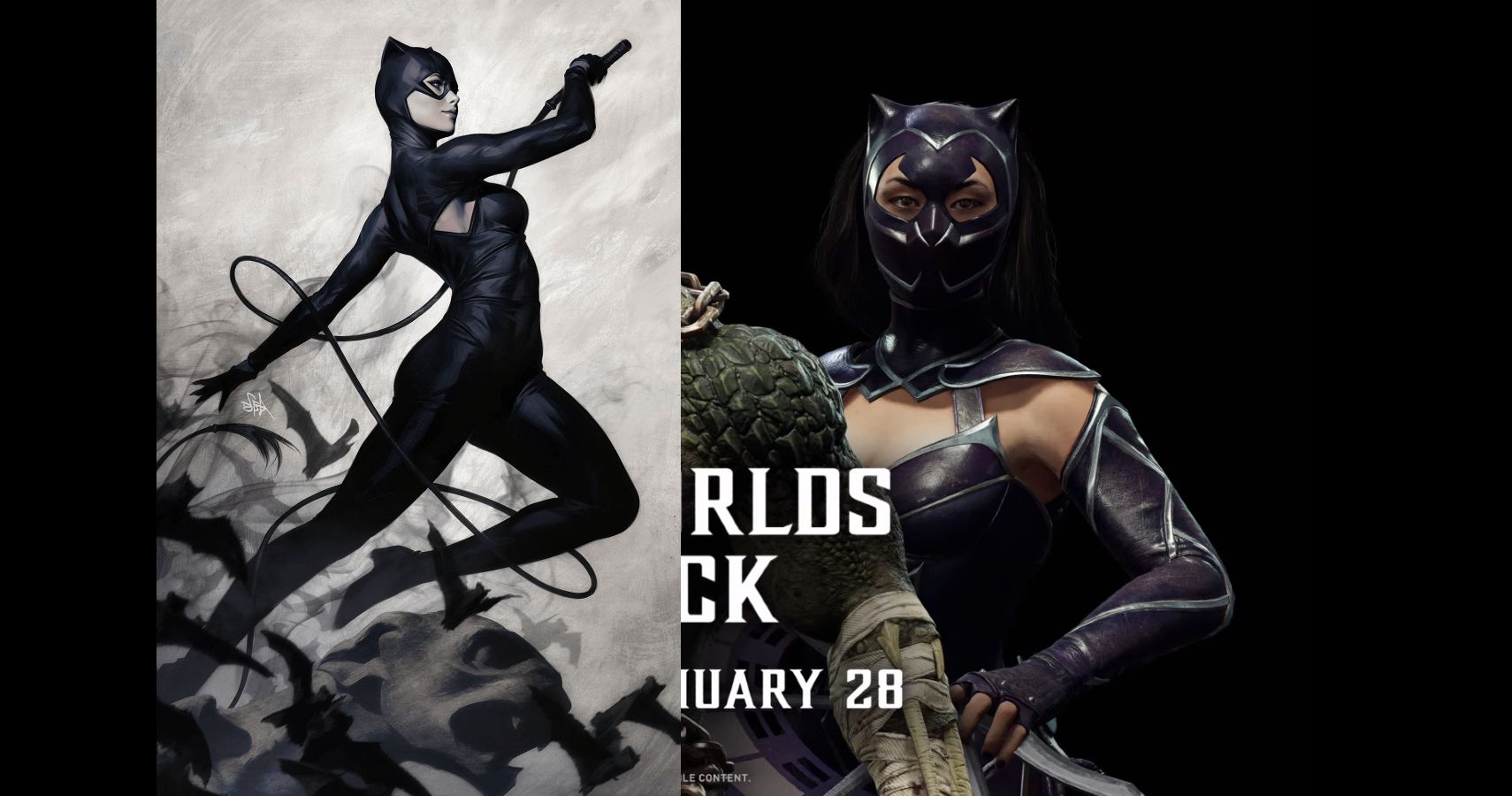 Kitana will be receiving a Catwoman skin in the upcoming pack, but compared to everyone else, her's is the most underwhelming. The skin looks mostly like the normal outfits Kitana wears save for the mask, which is unique. As a Gotham City burglar who prefers to steal rather than cause any real damage to the city, she is more recently portrayed as ally to Batman and as a romantic interest. What we need now is a Batman skin for Lui Kang to make the pair complete, though his move set does not exactly look like it would work well with such a design.
Darkseid Geras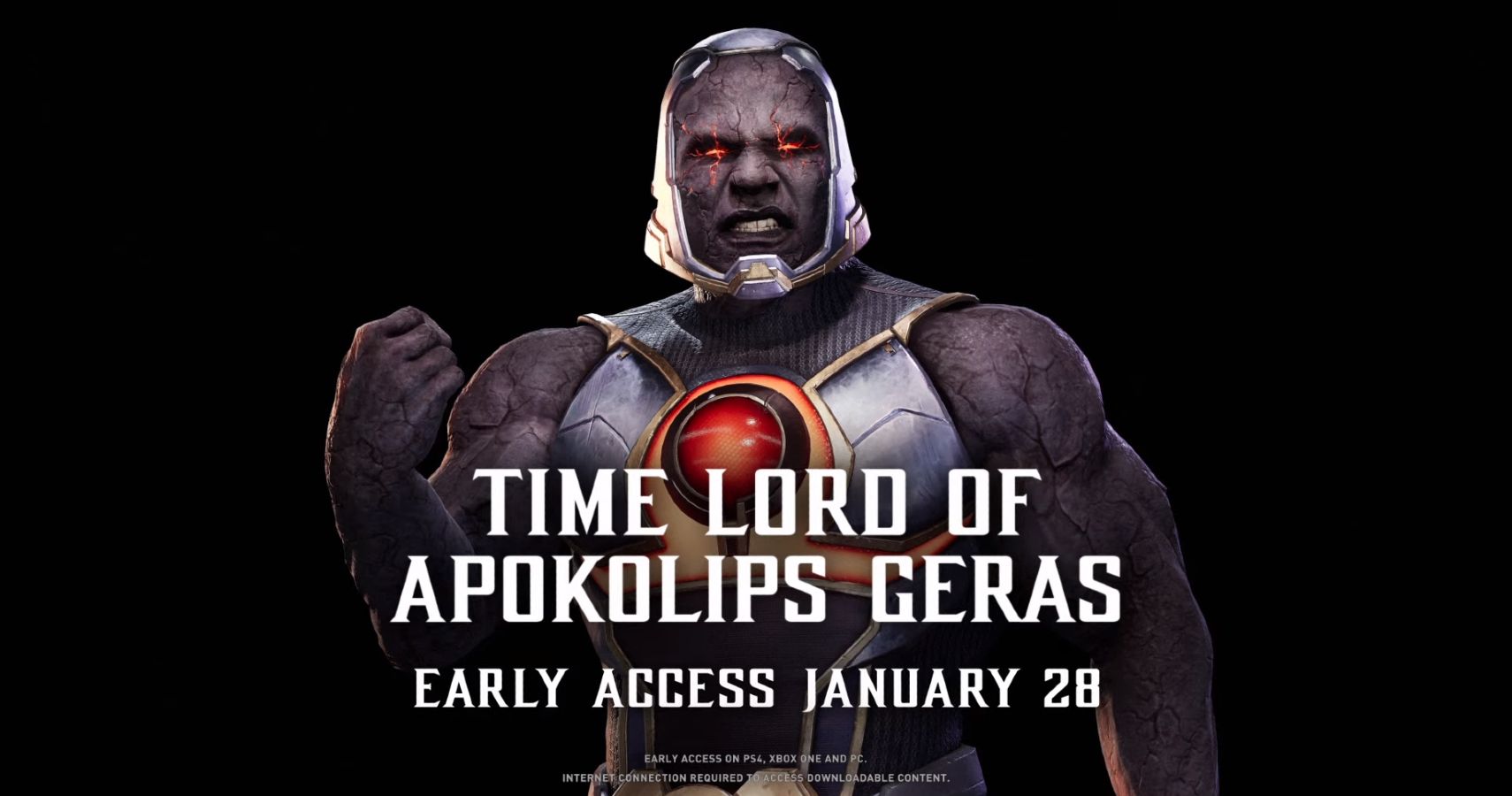 In contrast to Kitana, Geras gets a great looking Darkseid skin. As one of the most powerful villains in the DC Universe, Geras' large muscular frame is perfect for the menacing might of Darkseid, the tyrannical ruler of the planet Apokolips. In DC stories, Darkseid is often at odds with the Justice League and on several occasions has tried to bring Earth under his subjugation. His overall goal has always been to obtain the Anti-Life Equation to remake the universe as he sees fit, but until now he has been defeated at every turn. Except of course, in DCeased, the recent DC miniseries, which is well worth the read.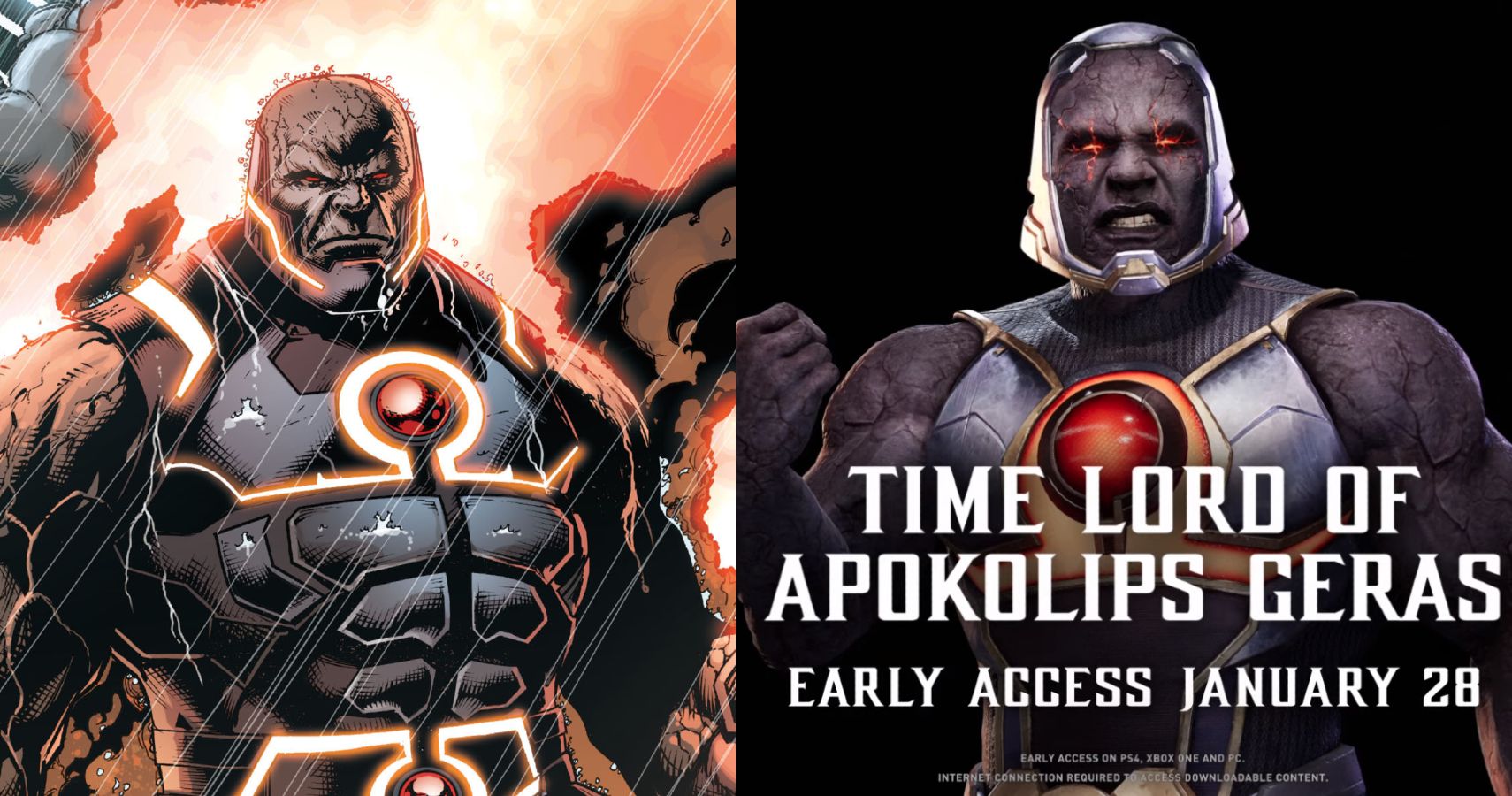 Young Joker, Or Older?
The gameplay reveal trailer for Joker has shown off a character model that is quite different from the first reveal of the entire Kombat Pack roster. Instead of a younger, softer looking Joker, we have a far older looking character with wrinkles and a firm face. However, the release of the Terminator came with variations of the character based on age, with some looking like the 1980s Arnold Schwarzenegger, and others that age the character to what he looks like now in the most recent films.
We might also be seeing different variations of Joker skins, and since there are so many interpretations to go off, including the comics, animated series, and films, we might see a Heath Ledger skin, a Jared Leto skin, and more.
The skins will be available in early access as of January 28, so get ready to make Mortal Kombat 11 feel a whole lot more like Gotham City!
Source: YouTube
Source: Read Full Article