2020 was a bad year for a lot of things, but it was a great year for new video game heroes. Among all of the sequels, prequels, and remakes, there were a handful of brand new characters that entered the pantheon of all-time great video game characters. The Last of Us Part 2 gave us Abby, Lev, Dina, and a handful of others, while Yakuza: Like a Dragon offered up the endlessly endearing Ichiban Kasuga. Meanwhile, Hades was littered with brilliant interpretations of the Greek gods. For what it's worth, Theseus was the best character in the former, and I will not hear otherwise.
On the contrary, it's been slim pickings for standout characters in 2021 so far. Of course, we're only a third of the way through the year, and the first third of any year is usually the lightest for game releases – plus this is a year still suffering through the after effects of the pandemic. Nevertheless, I'm convinced we've already found 2021's best new character: Dr Hakim from It Takes Two.
It Takes Two has you play as either Cody or May, while your co-op partner takes up the other character. These are parents going through a divorce, and you technically play as strange doll versions of them rather than the humans themselves – which is where Dr Hakim comes in. In the real world, he's the author of a marriage counselling book, but in the reality of the game and the doll parents, he's the book itself. He's an eccentric lothario, way too intense for the situation, delivering every line with a needlessly over-the-top bravado, consistently irritating the central characters by bouncing around the screen. He's brilliant.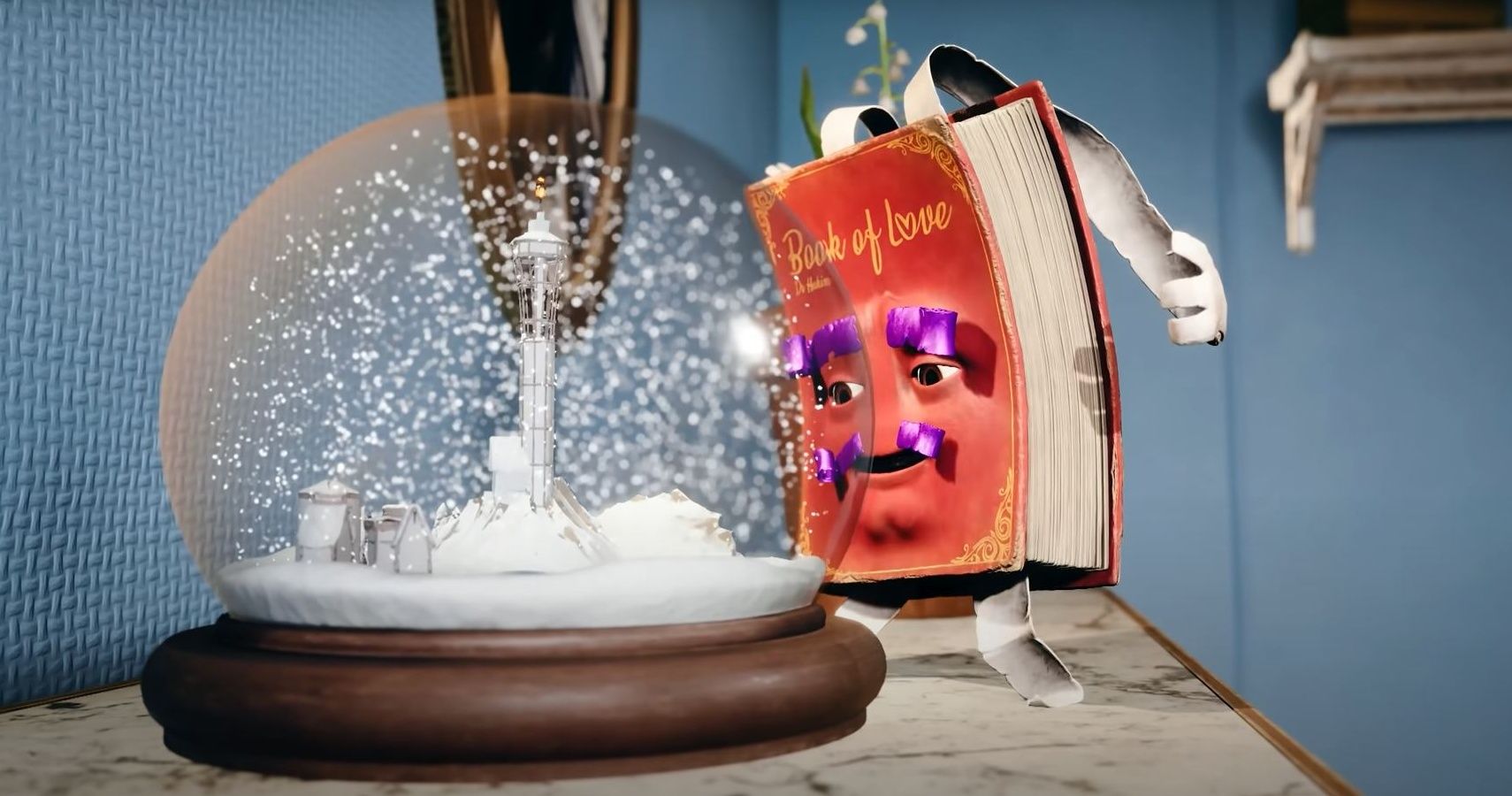 The one wrinkle with Dr Hakim is that he lacks a straight man. The game revolves around divorce, and because it treats the difficult and sensitive subject matter in such a simplistic way, it misses pretty much every one of its core narrative beats. That's a valid and important criticism of the game, but I don't think the brunt of that blame should fall to Dr Hakim. He's the comic relief, and it's a failing of the wider game (not of Hakim) that's responsible for not sticking the landing with its heavier moments.
Leaving that aside, let's dive into why Dr Hakim is so memorable. His ultimate goal is to help you fix your relationship, or as he says it "feeeeeeeeex your relationsheeeeep!" Everything is so gloriously hammy with Dr Hakim. He's part Willy Wonka, part Puss in Boots, and part Timon. There's no off switch. There's not even an option to turn it down a little. Partially because May and Cody are going through a divorce, and partially because they just feel like quite dull characters, there's a bit of a miserable tone to parts of It Takes Two. The activities are relentlessly inventive and bursting with joy, but whenever things slow down for our protagonists to chat, it all feels rather bitter and petty. They get along more as the game goes on, but in the first half especially, Dr Hakim's enthusiasm is crucial in making sure the narrative hits the same tone as the whimsical, fight a squirrel on a plane made of boxer shorts gameplay.
It's not just wacky antics though. It Takes Two is incredibly funny, and where many games struggle to inject their cutscenes with comedic timing, It Takes Two is razor sharp beat after beat after beat. Hakim in particular has some fantastic lines, and instantly conjures up amazing chemistry between himself and the two leads.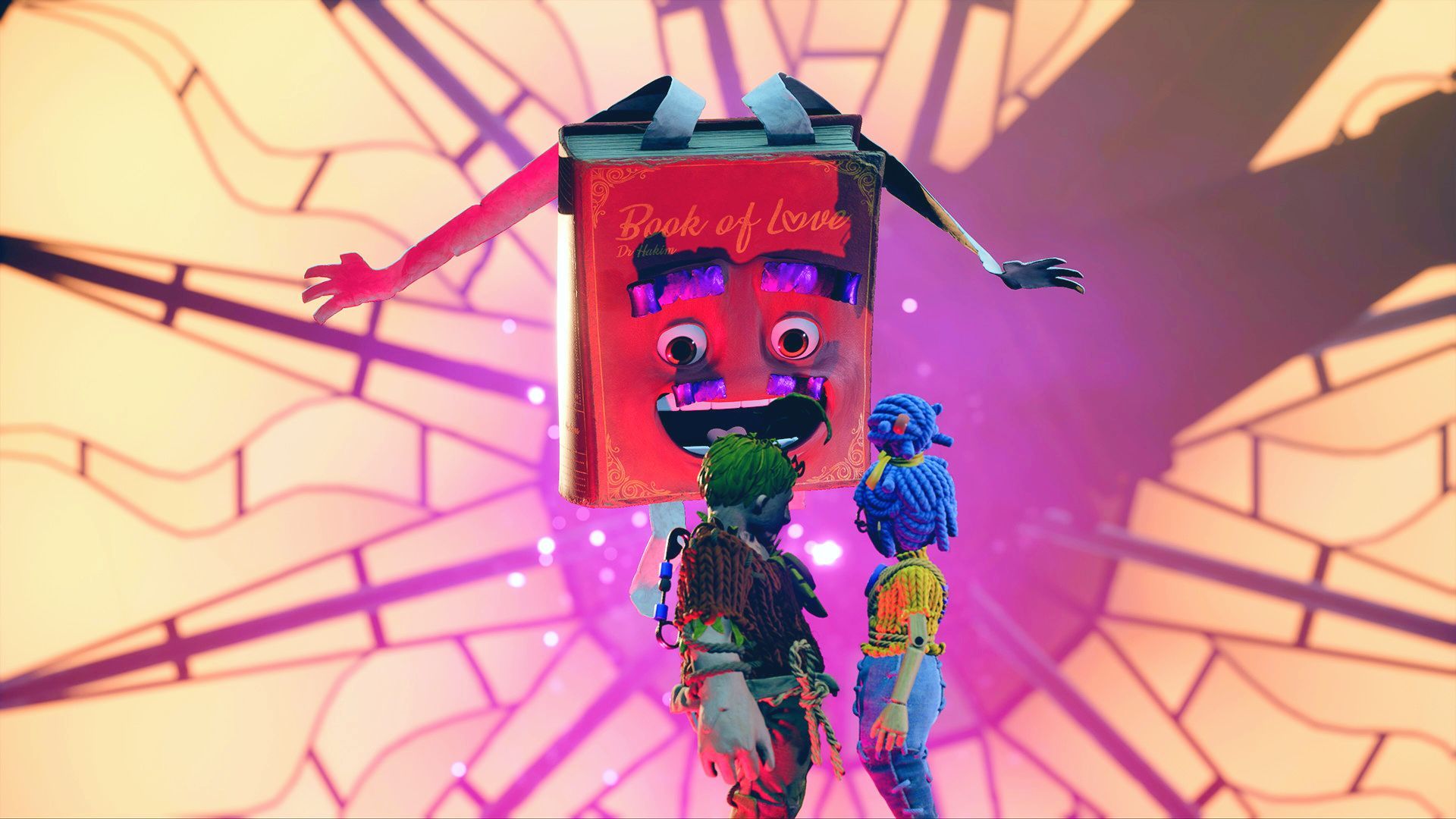 Of course, praise for Dr Hakim needs to include the fact that the motion capture for the book was done by Josef Fares himself. The game's director channels all of his "fuck the Oscars" energy into each one of Dr Hakim's papery limbs as the book boings across the screen. The voice work for Dr Hakim is not Fares, but instead Joseph Balderrama, who also voices lead character Cody – he does a magnificent job too, but there's something so endearing about the game's director deciding to play an off-the-wall book in his own creation.
Dr Hakim has thrown down the gauntlet for 2021's new arrivals. There's still a lot of time left and some very exciting games slated for release before the year is out, but Dr Hakim is still the one to beat right now.
Next: Should Cross Generation Games Exist?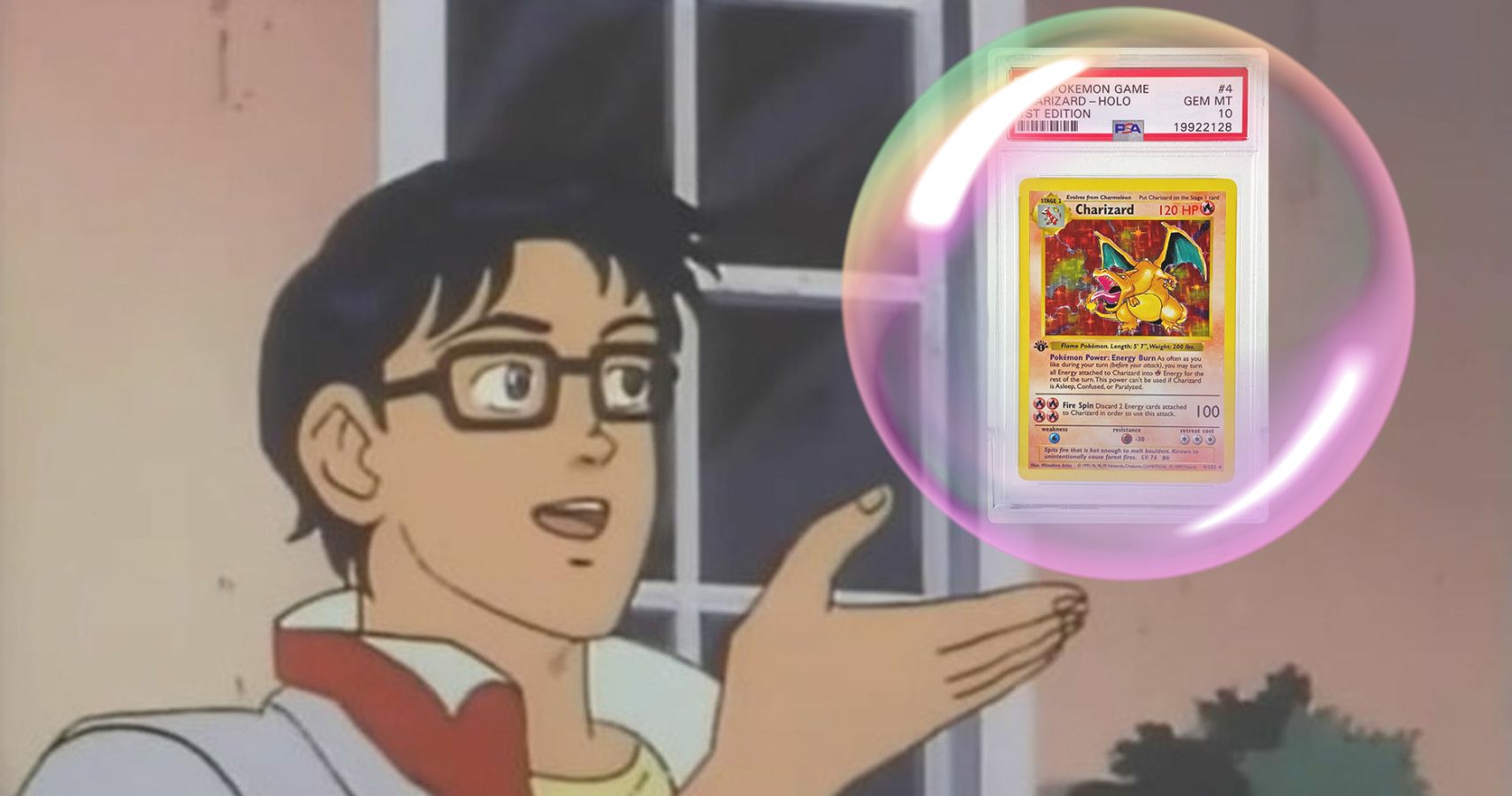 TheGamer Originals
PC
Xbox One
Ps5
ps4
Xbox Series X
It Takes Two
Stacey Henley is an editor for TheGamer, and can often be found journeying to the edge of the Earth, but only in video games. Find her on Twitter @FiveTacey
Source: Read Full Article