Many people don't have a clear grasp of what really goes on behind the scenes of the booming esports industry. In this series, TheGamer will peek behind the curtain and take a look at the biggest competitive gaming scenes. Today, we sit down with League of Legends player Gerrit "Phrenic" Stukemeier.
Gerrit "Phrenic" Stukemeier is SK Gaming Prime's Jungler. Gerrit has been playing League of Legends professionally since 2014, and has won multiple tournaments throughout his years of professional gaming. It was only until last year that Gerrit entered as the frontal face of SK Gaming Prime's roster. Since then, Gerrit has been climbing to the top with his team.
Gerrit was kind enough to give The Gamer a refined perspective of League of Legends' professional gaming scene. Additionally, Gerrit expanded more in detail about what being a professional player truly means.
Out of all the tournaments you've attended since then, what's been the most memorable?
The most memorable tournament so far was for sure the EU Masters Finals in Spring 2019. Even though we didn't manage to win it all, we made a really good run and had huge progress over the weeks. It was really enjoyable to play with this team, and to make it this far on the European stage.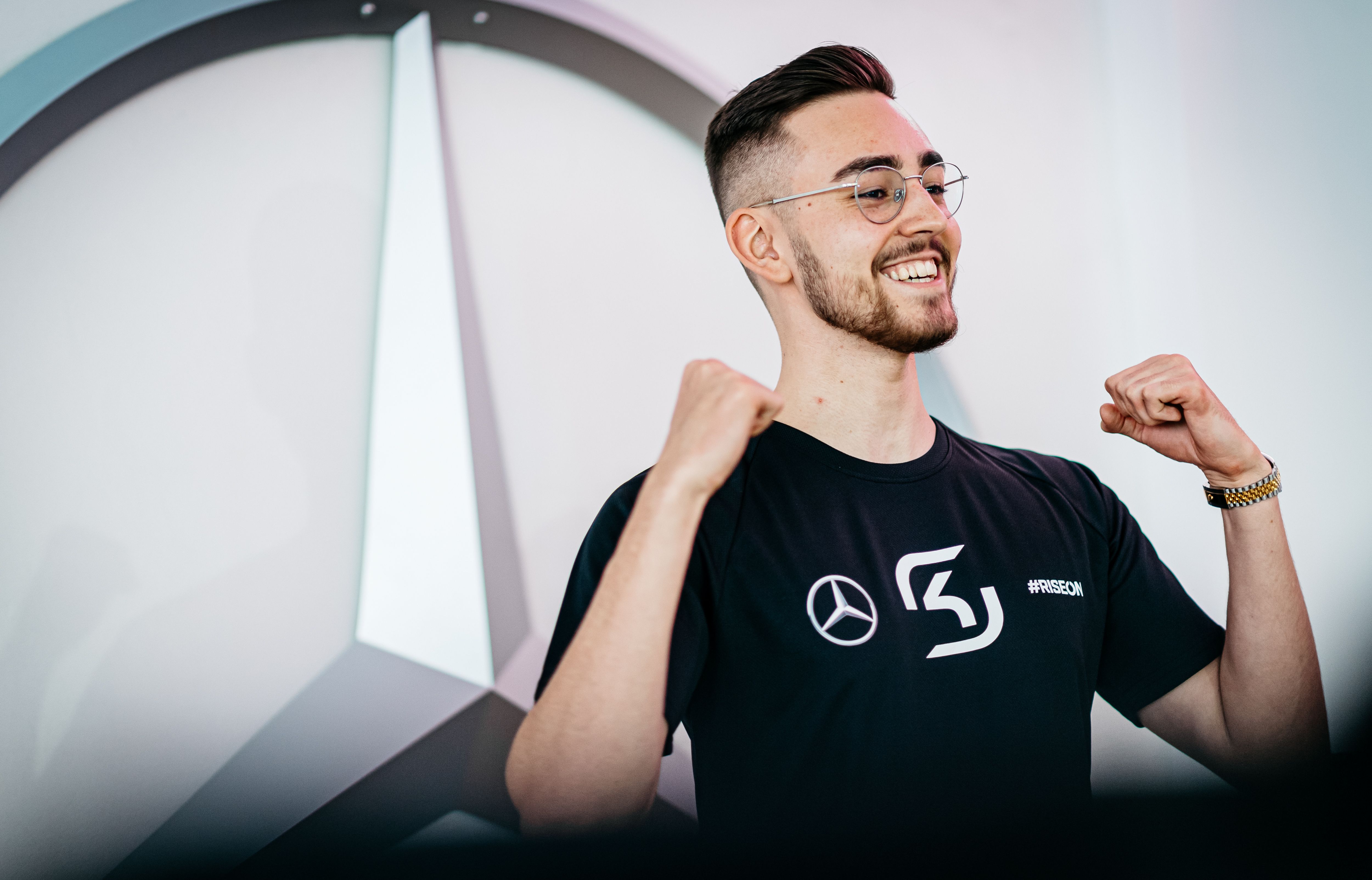 As a professional player, what's it like playing at tournaments? How does it feel?
It feels really great. I'm excited before every official game i'm playing because I want to show what I am capable of. I'm quite nervous at the start of every game, but it settles as soon as we are in-game and I am focusing on my job in the game.
What's the most rewarding aspect of being a professional player?
Definitely winning tournaments on big stages. Even though I only won 2 LAN's so far, the emotions of the hard work you put in with your teammates over months finally paying off is one of the greatest feelings. This is where my drive comes from.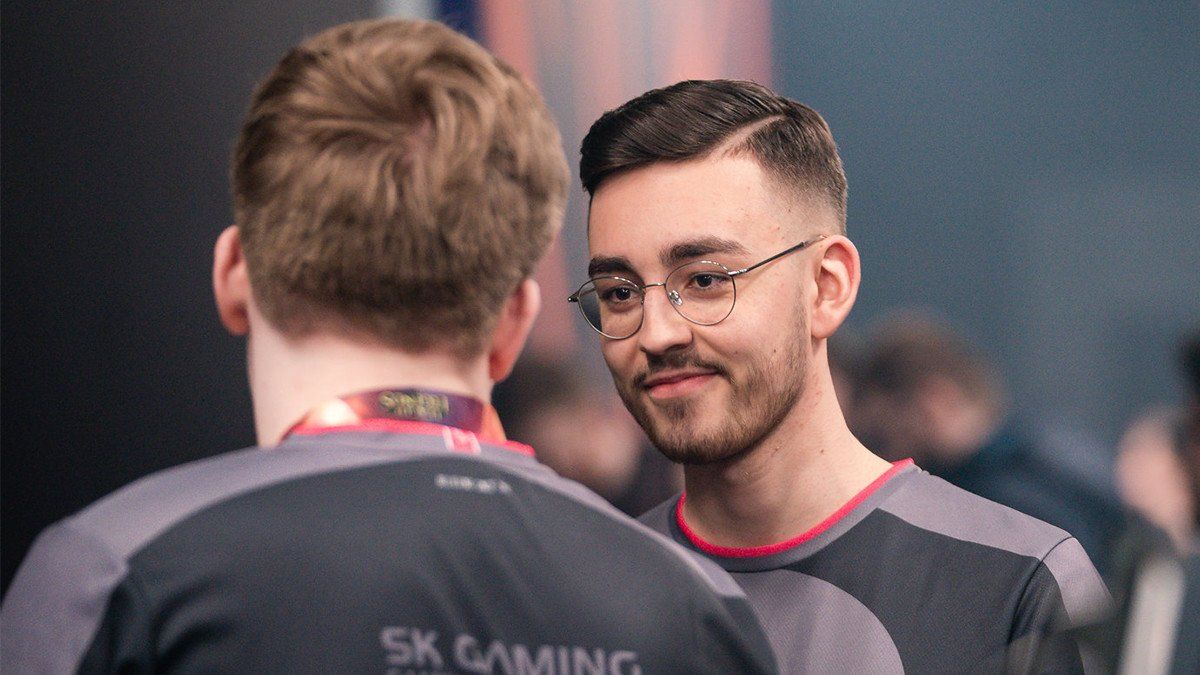 What does it take to be a League of Legends professional player? 
Basically you have to be ready, focused, and willing to improve every single day while keeping a positive attitude, because reaching goals is a long progress that doesn't come in a day or two.
Being a professional player can be incredibly taxing. What are some of the biggest problems you've had on your body?
The troubles I've had so far were rather minor, I would say. But things like fatigue and wrist issues definitely impacted me and still do sometimes. I've found ways to work on those with exercises, good nutrition, and individualized workouts.
https://www.instagram.com/p/B7b5EU1owdT/
War heute bei @11teamsports in Berlin bei der Vorstellung unseres neuen Jerseys. Geile Sache, danke an alle die da waren ? Wie findet ihr das Jersey?
A post shared by Gerrit (@phreniclol) on
What made you get into professional League of Legends in the first place? And what keeps you going?
The clicking moment in my brain was probably when I saw an ESL Meisterschaft Offline Event for the very first time. I thought that I can play there as well. Next split I did, and immediately ended up reaching 2nd Place with my Boy Jenax.
What keeps me going until this day is that I didn't reach my goal of getting into LEC yet, and I won't stop until I'm satisfied.
When it comes to high Elo gameplay and professional gameplay, what draws the line from both areas of League of Legends expertise? What differs the two in your opinion?
I would say that high Elo and professional gameplay differ in aspects like communication and synergy. In solo queue, you have to play with your teammates as well, but only to a certain extent. It's way more important to not int it yourself whereas in a professional environment it's really important to make plays as a team and have everyone being on the same page.
Out of all the Jungle champions out there, which one is your favorite? If you can't choose which three are your favorite?
One favorite is hard. Right now, my top three are probably Karthus, Lee Sin, and Elise.
Riot Games' recently announced more Jungle champions would be coming soon for the game, does that make you excited? If not, why?
I'm really excited about this because jungle didn't have that many changes regarding champ pool so it would be cool to have something new again.
Recently, Jungling has gotten a boost and an overall change when it comes to pathing. In the professional scene, do you think Riot Games' decision to boost Jungle experience has and will affect the professional scene greatly? If not, why?
I think it was the right decision because it was a bit boring to be level 11 compared to level 16 solo lanes but other than that the role itself didnt change that much. You're still an enabler for your team mostly but i'm totally fine with that because I think that this is how the role should work as well.
There are hundreds and thousands of people that wish to be in your shoes, and not everyone will get the privilege to be on the big stage. If you could give one advice for any aspiring person looking to go pro, what would it be?
Just keep playing, focus on yourself, have a positive mindset, and be self-reflective. And dont quit school, your job or whatever you're doing just to attempt to go pro.
Das war's mit der @premiertour für dieses Jahr, unfassbar geiles Event, eine geile Crowd und sehr geile Games, sehr sehr nicer Tag mit einem verdienten Sieg für BIG. Bin sehr dankbar für die Möglichkeit heute! Nächstes mal dann vielleicht wieder als Spieler zu sehen ?
A post shared by Gerrit (@phreniclol) on
And for those that are already in the professional scene but aren't quite well-known yet, what are three virtues every pro player should have to keep themselves going?
What works for me is positive mindset, work-life balance, especially regarding sports and working out, and being very open for criticism and self reflectiveness
Lastly, what are your expectations for SK Gaming Prime and the European division of League of Legends for this year's season? Will we be seeing the team at any event this year?
I'm convinced that we can make it to the Prime League Playoffs and my personal goal is to finally win the Prime League because I didn't win any LAN under SK Gaming so far. We have a really young and talented roster with a lot of room to improve and SK Gaming provides everything we need to do so, so im very excited about the upcoming weeks!
Make sure you tune into Gerrit's journey with SK Gaming Prime during the Spring Prime League Pro Division. The season ends on March 19th, while the Playoffs follow a few days after.
Special thanks to Gerrit for taking the time to answer these much-awaited questions, especially with the season underway. Stay tuned to The Gamer for more of the "Inside Esports" series.
Source: Read Full Article