Let's cut the baloney – a huge part of Stronghold's charm is in its depiction of castle life. Watching the day-to-day of your kingdom's population has always been strangely enchanting, specifically in the series' first entry. There's nothing like keeping an eye on woodcutter Keith Mopplehead as he hacks down a tree, while Anna Porkslate and Isabella Peebucket gossip around their hovels. Nevermind the impending siege outside my gates, I'm trying to build a maypole. Really, it's all about the little things in Stronghold.
And don't get me wrong, I like setting hordes of opposing spearmen on fire using pitch ditches as much as the next person, but Stronghold's combat is only a piece of its soul. I would even argue that Stronghold is the best example of a perfect balance between an economic castle sim and a traditional RTS game. In most cases, a title is more one than the other.
In particular, Stronghold's pacing sticks the landing. There is a perfect amount of downtime between fights for you to continue scaling your castle, all whilst enjoying the overall atmosphere and ambiance. Your people are relaxed, yet productive. During gameplay, it's easy to get lost imagining what it would be like to live in the castle you're controlling. The peaceful side of Stronghold fits into the larger picture quite organically.
To be completely honest, I think Stronghold: Warlords needs to capture this same magic in order for it to be a success, come January 2021.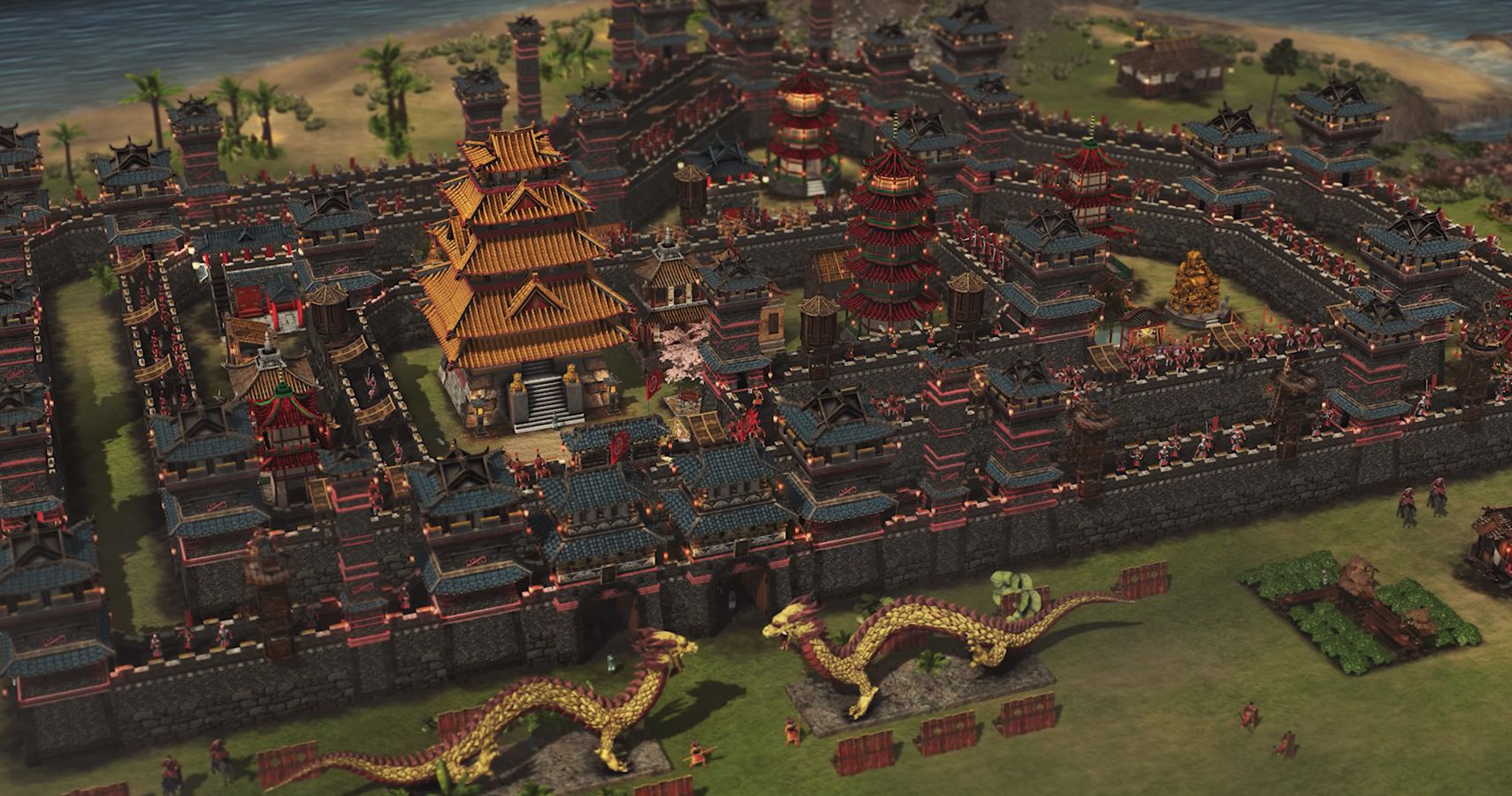 With a name like Warlords, it's hard to imagine an emphasis on cozy castle life. However, I see great potential here. The new East-Asian setting is an invitation for new, creative building designs – plenty of which we've already seen from Firefly Studios' many previews. New food and resources already seem to bring about a fresh new take on late-medieval castle living.
Not to mention, Firefly has gone to great lengths to ensure closeness to the community and its wishlist. Since its announcement, I've seen great effort from the team in the realm of fan interaction and regular updates. They even swiftly confirmed the return of a fan-favorite from the original – the Scribe. Hopefully they haven't had too much of a headache discerning which feedback should be incorporated and which is simply the product of nearsightedness. YouTube comments can be absurd.
Sure, criticisms have been warranted. Some of the previewed footage is notably flawed, such as certain bland textures, botched animations, and a cluttered UI. However, most developers don't remain this open throughout a game's developmental process. A little trust can go a long way, and Firefly clearly cares about this release. They've already delayed it once, proving they are willing to take on short-term flak to create a better overall product.
A short demo was released last month and featured solid fundamental gameplay; undoubtedly, fans of the series will find some level of enjoyment from the upcoming entry. I just hope that Firefly hasn't overlooked the importance of creating that good-ole homey castle feeling when Stronghold: Warlords drops on January 26, 2021.
NEXT: Installing Mortal Kombat 11 Ultimate Is A Nightmare
TheGamer Originals
Stronghold Warlords
A bit of musical expatriate, Andrew studied trumpet performance in college before drifting towards his love for creative writing and video games. Some of his favorites include Homeworld, Warcraft III, Starcraft 2, Apex Legends, Cuphead, Katana Zero, and Bastion. When not hunched over a keyboard furiously typing, you'd likely find him engulfed in anime or Apex — avoiding the sun entirely.
Source: Read Full Article