It's easy to spend up to 300 hours or so playing through Fire Emblem: Three Houses. With four routes, an endless array of battles, support conversations, and activities, one will need a lot of free time to get through all the available content in this game. Now, with the recent addition of the Cindered Shadows DLC side story as part of the fourth wave of new content in the game's Expansion Pass, it appears there is even more to see and do in Garreg Mach.
But how long should one plan on spending when taking on this new story?  We at the TheGamer have got you covered. Here's how long it takes to beat the Fire Emblem: Three Houses Cindered Shadows side story.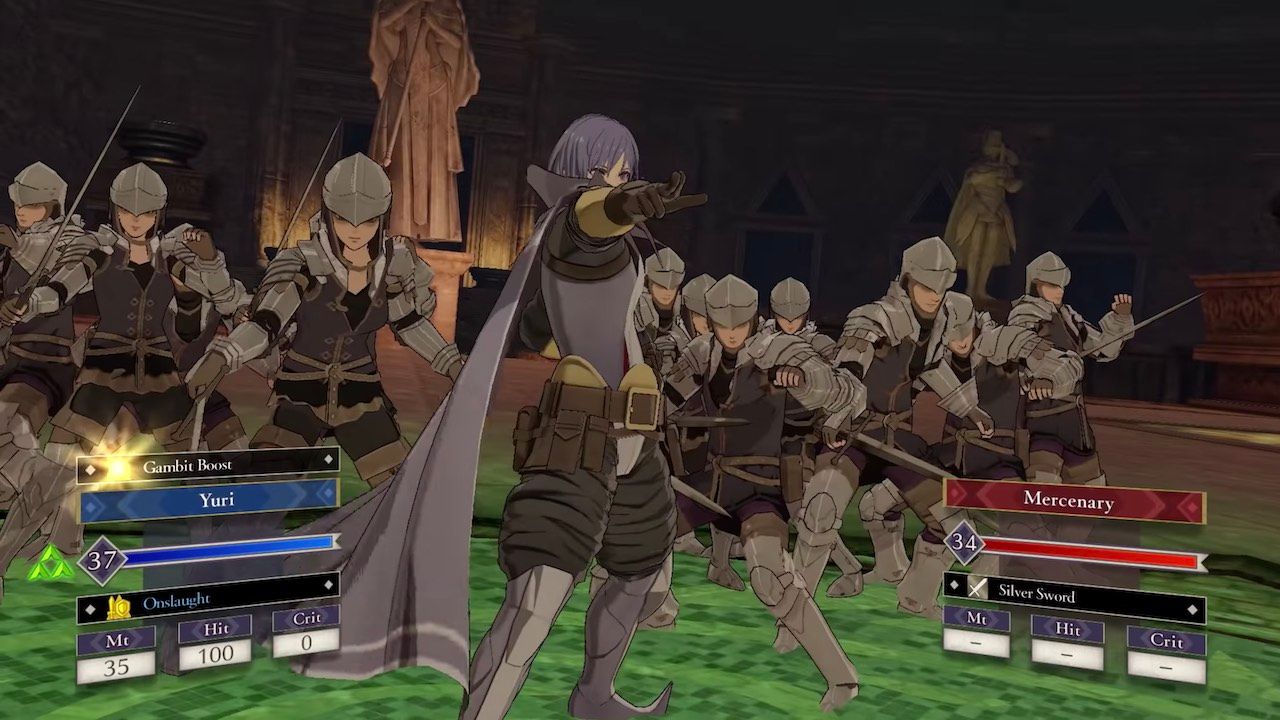 While only seven battles and no extra activities may sound like a piece of cake, keep in mind that Cindered Shadows is fully combat-centric. As a result, the battles in Cindered Shadows are a lot longer and harder than the maps in the main game, so players can and should expect a challenge. Plan on spending about an hour on each battle if on Normal mode (and potentially even longer if you're brave enough to try Hard) due to Divine Pulse-ing over and over again to save your students, or even redoing entire battles.
As a result, players should expect to spend anywhere between 7-10 hours to complete the entire Cindered Shadows side story.
Below is a list of the seven chapters in Cindered Shadows. Note that the chapter name may contain light spoilers for the side story.
The Fourth House
What Lies Beneath
The Rise of Rising
Danger in the Dark
Betrayal
Return to Me
Wolf Pack
Fire Emblem: Three Houses is currently available for the Nintendo Switch. The Cindered Shadows DLC is also available as part of the game's paid DLC content.
Source: Twinfinite
Source: Read Full Article