I love Genshin Impact. I thought I'd get that disclaimer out of the way before I start tearing Mihoyo's free-to-play RPG a new one. That sounds like I'm going to be a little harsh, but I do have some severe misgivings with how the game handles progression, despite my love for it. Genshin Impact is a gacha game, and like many gacha titles, moving forward in a way that feels genuinely satisfactory is often ordained by luck, and whether or not you're fortunate enough to pull the characters and weapons you want in order to push on. Just give me Mona, already.
It's the luck of the draw, with the cadence of rewards forcing me to once again step away from a game I'm trying so hard to adore. I jumped back into Genshin Impact just ahead of the summer update, wanting to try my hand at obtaining Klee and a selection of other heroes that unfortunately euded me in past events. I had a healthy number of primogems saved up, and a generous platter of quests before me that should have provided more than enough spoils when all was said and done.
Related: Resident Evil Village DLC Should Let Us Play As The Dimitrescu Maid
Unfortunately, that wasn't the case, and now I find myself signing in to complete dailies and progress through a battle pass that seemingly has no interest in dishing out the goods. It's a tiresome routine that plagues a number of gacha games, and while I understand those who are willing to jump in every day to take on new quests in exchange for those sweet, sweet primogems, for me it's just not enough.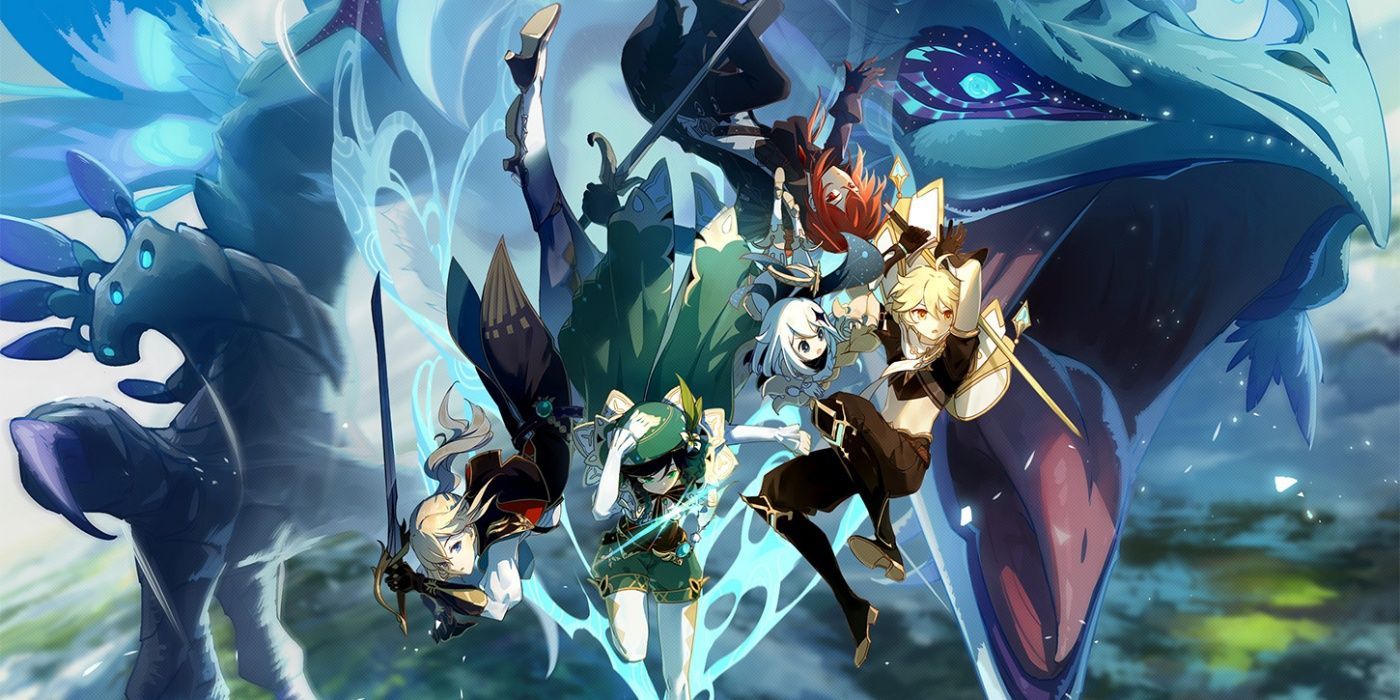 Instead, the daily quests often result in frustration when I'd happily slap down a set amount of money for the characters I want instead. Take Jean's swimsuit skin, for example. It will cost you 1,350 primogems, but that only includes the skin, with the character needing to be rolled on her lonesome before the cosmetic you bought can even be used. This feels oddly counterintuitive to me, since I'd be far more likely to purchase the outfit if I knew Jean was included alongside it. Because the opposite is true, my only option is to buy the skin and pray I'm lucky enough to roll Jean in the future.
This sucks, and feels built in a way to take advantage of those who will pour additional funds into the gacha system even if it isn't the wisest move. I have an addictive personality, which is why I've moved away from shooters like Overwatch and similar loot box-driven affairs unless I'm playing with friends. I'd be foolish and end up purchasing things just to obtain something I'm convinced I need. If I don't get it, the game isn't as fun as it could be, and thus I'm somehow missing out. Genshin Impact is a minefield for a person like me, so this time I've stepped back before it gets worse, but I really wish I didn't have to.
While its gacha stylings are the game's biggest obstacles for me, its narrative structure and seasonal approach to updates also frames this as the defining feature, with new mechanics such as player housing and vehicular travel being pushed aside in favour of fanciful banners that you need to be invested in.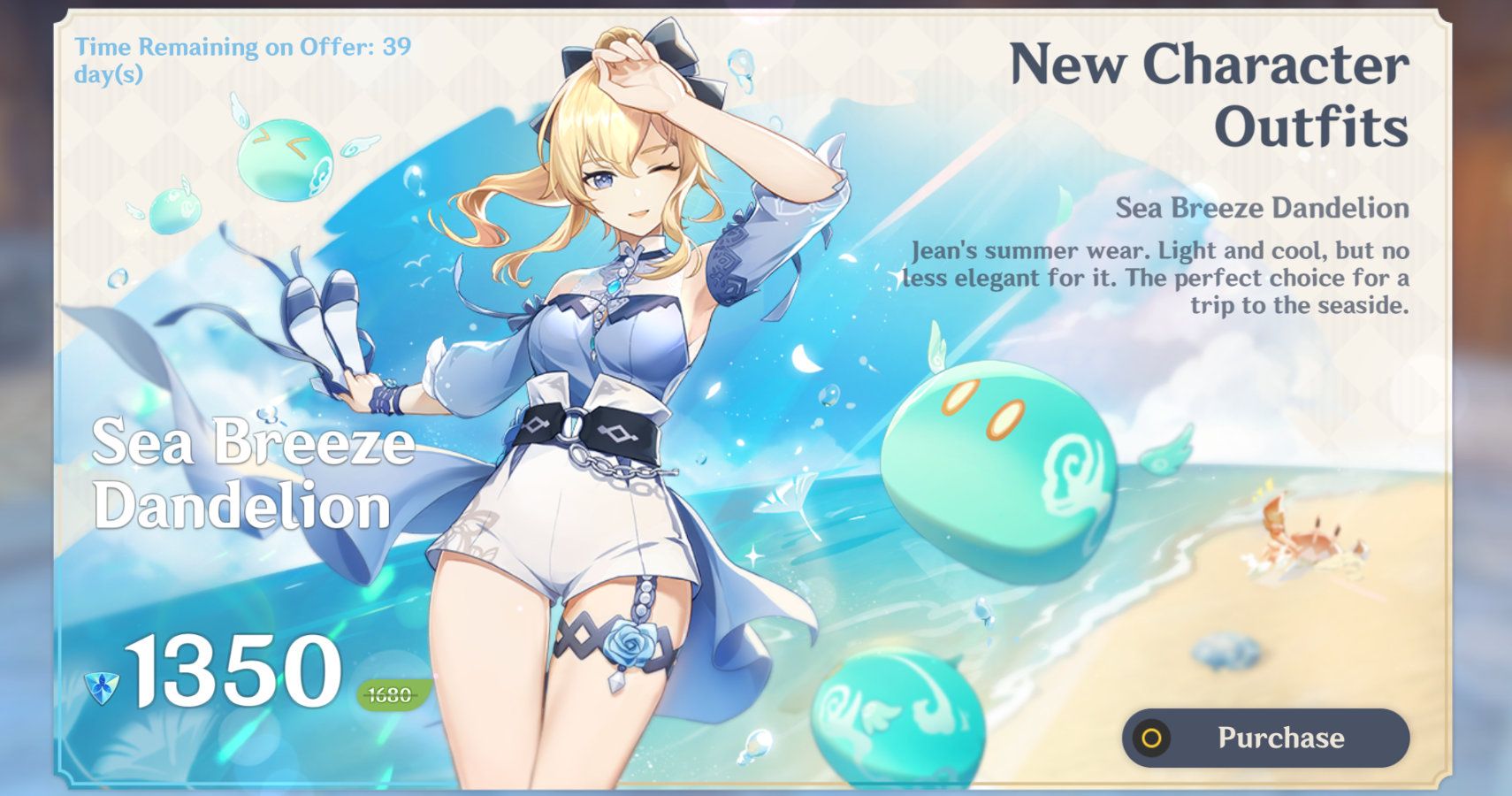 The main quest itself is incredible, filled with gorgeous locales and varied characters who creatively intertwine anime archetypes with new ideas and spins on Chinese culture in ways we haven't seen in the RPG space before, at least not in a title as popular as Genshin. It's a joy to behold, yet the cynical factors that define much of its progression give Genshin Impact an unintentional hollowness, one that becomes clearer and clearer as each new update's content fades into yet another fruitless grind. When you roll the character you want, the reaction is near euphoric, providing enough of a rush that it would be silly not to try again, and again, and again. I hope you can see my point, and how defining your enjoyment through a system that is designed to work against you simply isn't healthy.
Our own Cian Maher delved into the deeper workings of the battle pass in a different article, but that's another aspect of Genshin Impact that feels strangely underbaked. It has two paid tiers, each of which rewards you with an individual path of progression alongside the free one that dishes out experience, currency, and the rare primogem or wish token. The latter two rewards are few and far between, so the battle pass quickly morphs into yet another grind dictated by boring daily quests and combat encounters that only the most dedicated of users will likely bother with. Now that MiHoYo has opened the floodgates for skins, these should be rolled into the battle pass, but given how the rest of this game operates, I wouldn't be surprised if they're kept aside as a separate purchase. In the end, it all comes down to luck, and a grind I'm not willing to commit to.
A lot of my criticisms with Genshin Impact can be levelled at countless other games on the market, and I think it stings so much here because the game underneath all of these issues is brilliant, a new benchmark for how free-to-play games should approach open world design and player freedom in a vast, uncompromising setting. It shines where it counts, but is held back by a progression system defined by greed, and expectations that are much too severe for me to entertain. I love Genshin Impact, but I'm not sure it loves me back.
Square Enix has spilled the beans on Honey Bee Inn, so it's time to dig in.
TheGamer Originals
Genshin Impact
PC
ps4
Ps5
Jade King is one of the Features Editors for TheGamer. Previously Gaming Editor over at Trusted Reviews, she can be found talking about games, anime and retweeting Catradora fanart @KonaYMA6.
Source: Read Full Article