Last month, I had the opportunity to check out the Flexispot Ergonomic Gaming Desk With Mouse Pad which immediately replaced my tiny, outdated IKEA workstation – a move that was long overdue. Flexispot restored my appreciation for having a decent workspace, with the gaming desk having now found a permanent position in my basement studio.
That, however, left a gaping space in my office where most of my actual work gets done. Flexispot had just the solution, however, and allowed me to try out the L-Shaped Office Adjustable Desk E1L. The E1L doesn't come with the full-cover gaming mouse pad that I came to love with the gaming desk, but it's the perfect desk for my office setup, and perhaps the best L-Shaped standing desk that I've ever used. Period.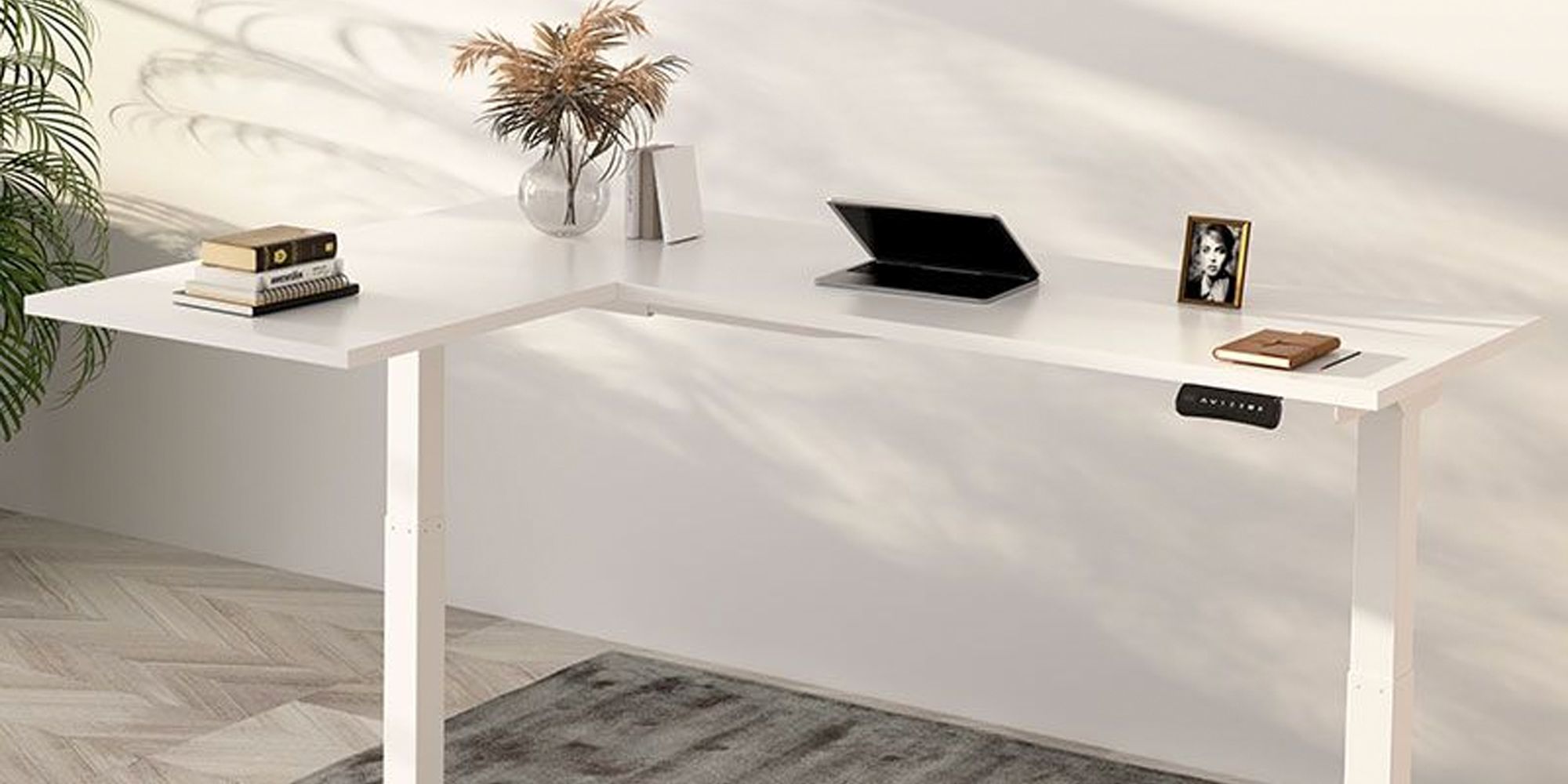 The E1L was delivered in two separate boxes – one containing the desktop itself, the other containing the adjustable frame. Setting up the frame first, I found it to be simple and straightforward (despite the instructions and diagrams that were rather difficult to read). I'm a stickler when it comes to being as precise as possible with any piece of furniture, but putting together the E1L was a breath of fresh air as you can adjust the depth and width of the desk to suit your room setup.
Related: Flexispot Ergonomic Gaming Desk With Mouse Pad Review: Command Center-Ready
Depending on your reversible desk panel setup, you can attach the LED control pad to numerous spots under the desk by screwing it into one of the many pre-drilled holes underneath the desktop. Connecting all of the wires is a breeze, as is hiding the cords by attaching them to the frame of the desk with the provided zip ties. Tighten everything up, plug in the desk to an outlet, and you're ready to go.
The LED control panel stores up to three different height settings, allowing you to switch between a sitting and standing position at the push of a button. The dual-motor lifting system ranges in height from 71 to 120cm and is one of the quietest motorized desks I've ever used, which is awesome for when I'm working late at night and the rest of the house is quiet.
The desk feels super stable and is more than capable of housing my dual monitor setup and laptop stand. It also has more room than I know what to do with. Having plenty of desk space is something that I came to appreciate with the Ergonomic Gaming Desk With Mouse Pad, and that trend continues with the E1L. I've used plenty of standing desks before while working at office jobs, but having an L-shaped desk offers up a bit more flexibility when it comes to my desktop real estate.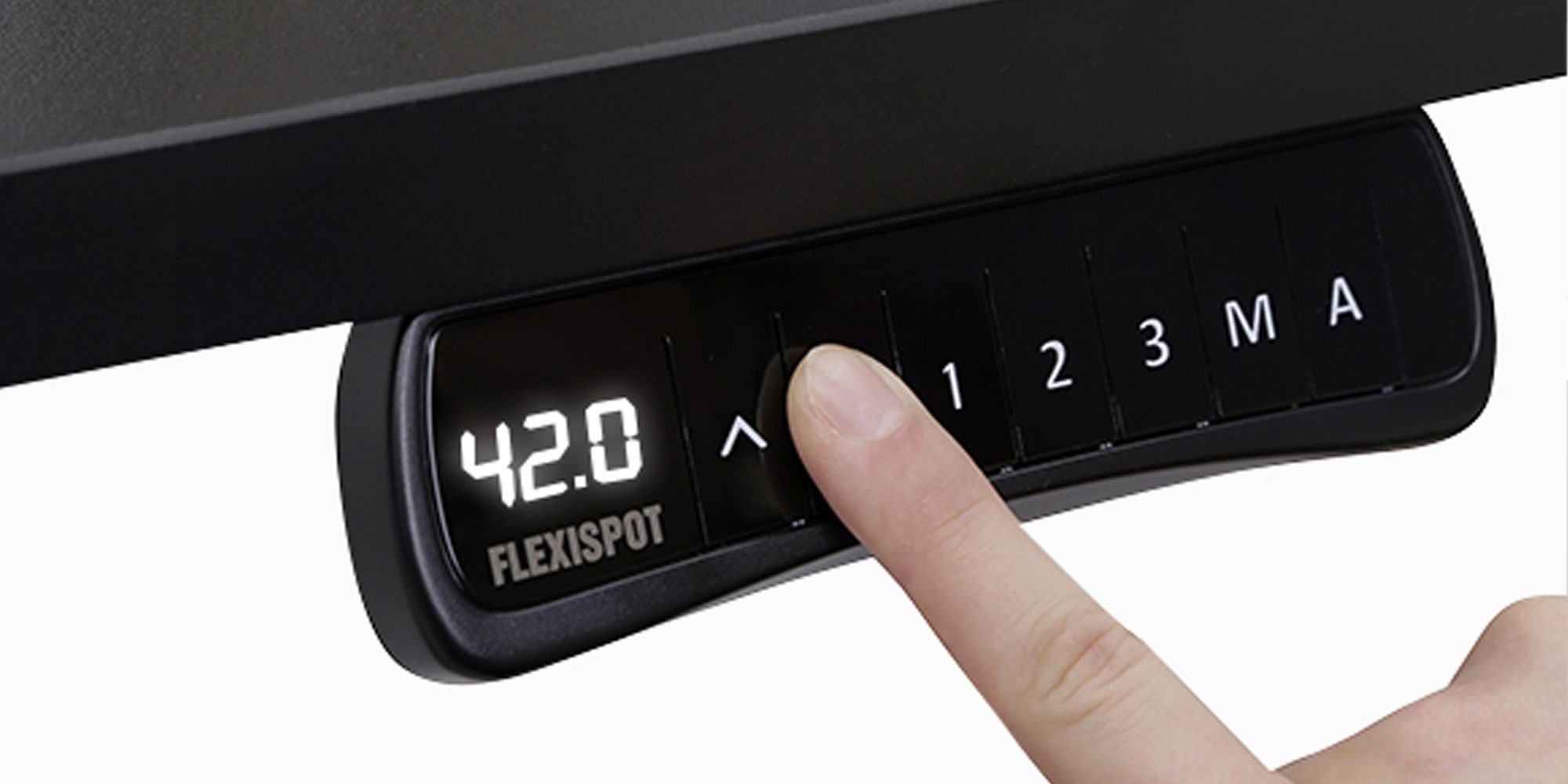 What makes the E1L worth its weight in gold, though, is its anti-collision safety feature. While moving up or down, if the desktop comes in contact with another object, it will stop and reverse in the opposite direction. It's not quite as sensitive as I'd like it to be, but as the father of a wiley two-year-old, I'm thankful that the risk of him getting hurt is seriously reduced with the desk's anti-collision feature.
Speaking as someone who has plenty of corporate office experience with a wide-ranging variety of standing desks, the Flexispot L-Shaped Office Adjustable Desk E1L will be a great addition to your office space. Its versatility and easy setup make for a great desk whether you're playing video games or just working from home.
A product sample was provided to TheGamer for this review. The Flexispot L-Shaped Office Adjustable Desk E1L is available now from Flexispot's website.
Next: Microsoft Flight Simulator Finally Sold Me On Xbox Series X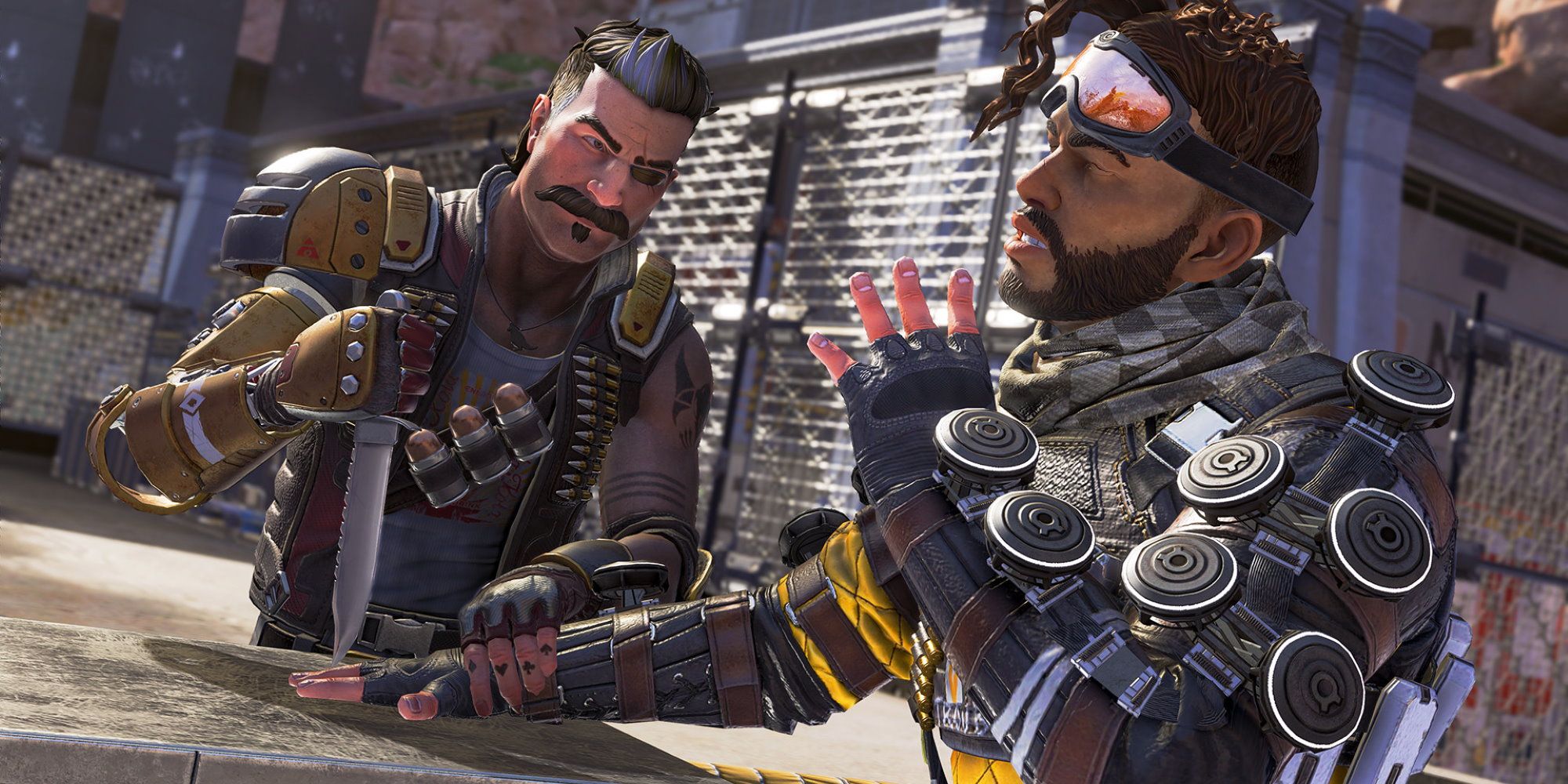 Respawn has announced plans to go on a hiring blitz and develop new tools to help combat Apex Legends cheating.
Tech
TheGamer Originals
Product Reviews
Sam has been writing for TheGamer since early 2018, earning the role as the Lead Review Editor in 2019. The Denver, Colorado-native's knack for writing has been a life-long endeavor. His time spent in corporate positions has helped shape the professional element of his creative writing passion and skills. Beyond writing, Sam is a lover of all things food and video games, which – especially on weekends – are generally mutually exclusive, as he streams his gameplay on Twitch (as well as TheGamer's Facebook page) under the self-proclaimed, though well-deserved moniker of ChipotleSam. (Seriously…just ask him about his Chipotle burrito tattoo). You can find Sam on Twitter, Instagram, and Facebook as @RealChipotleSam.
Source: Read Full Article