Warning: The following article contains major spoilers for Bugsnax.
One of the most rewarding things about Bugsnax is the way it builds up to the big reveal at the end. It's a slow burn, but keen observers will pick up on plenty of clues along the way that indicate what's to come. Additional playthrough are sure to reveal even more hints about the true nature of Bugsnax, but as it turns out, the answer has been right in front of our faces this whole time: the Bugsnax theme song by Kero Kero Bonito not only explains the whole game, it cleverly reveals the big twist.
Bugsnax was revealed during the PS5 livestream event back in June. It was one of the most talked-about games from the event in part because the theme song is an absolute bop.
"It's Bugsnax!" by British indie pop band Kero Kero Bonito was released as a single in July. The full 3:29 version of the song has a rap breakdown that lays out the plot of the game pretty succinctly:
An expedition thirteen-strongOf Grumpuses who all set offSeeking out a better lifeOn Snaktooth Island they did findA tasty quest to fill the holeThat many feel inside their soulVenture deep to reach the truthAnd maybe you'll learn something too
That's Bugsnax in a nutshell. The game is a journey to discover the truth about the nature of Bugsnax, but it's also a very personal journey for the thirteen grumpuses who each traveled to Snaktooth island "seeking out a better life."
RELATED: Bugsnax: How To Catch Megamaki
The rest of the song is the same chorus and verses we heard in that first trailer. While it may not seem like there's anything particularly spoilery there, it turns out that the song actually reveals the secret right there in the chorus:
Kinda bug and kinda snackTry to catch 'em in your trapFeed somebody and you'll seeWe are whatever we eatFind 'em hiding in the sandTearing up a ketchup patchCome to Snaktooth Island andDiscover its Bugsnax
If you still don't see it, it's right there in that last line: Come to Snaktooth Island and discover its Bugsnax.
In the final moments of the game, it's revealed that Snaktooth Island is bugsnax. Bugsnax are a single-celled organism — a parasite that takes over and assimilates its hosts. The entire Snaktooth island is actually one big bugsnax, and if the grumpuses hadn't escaped in the airship, they would be too.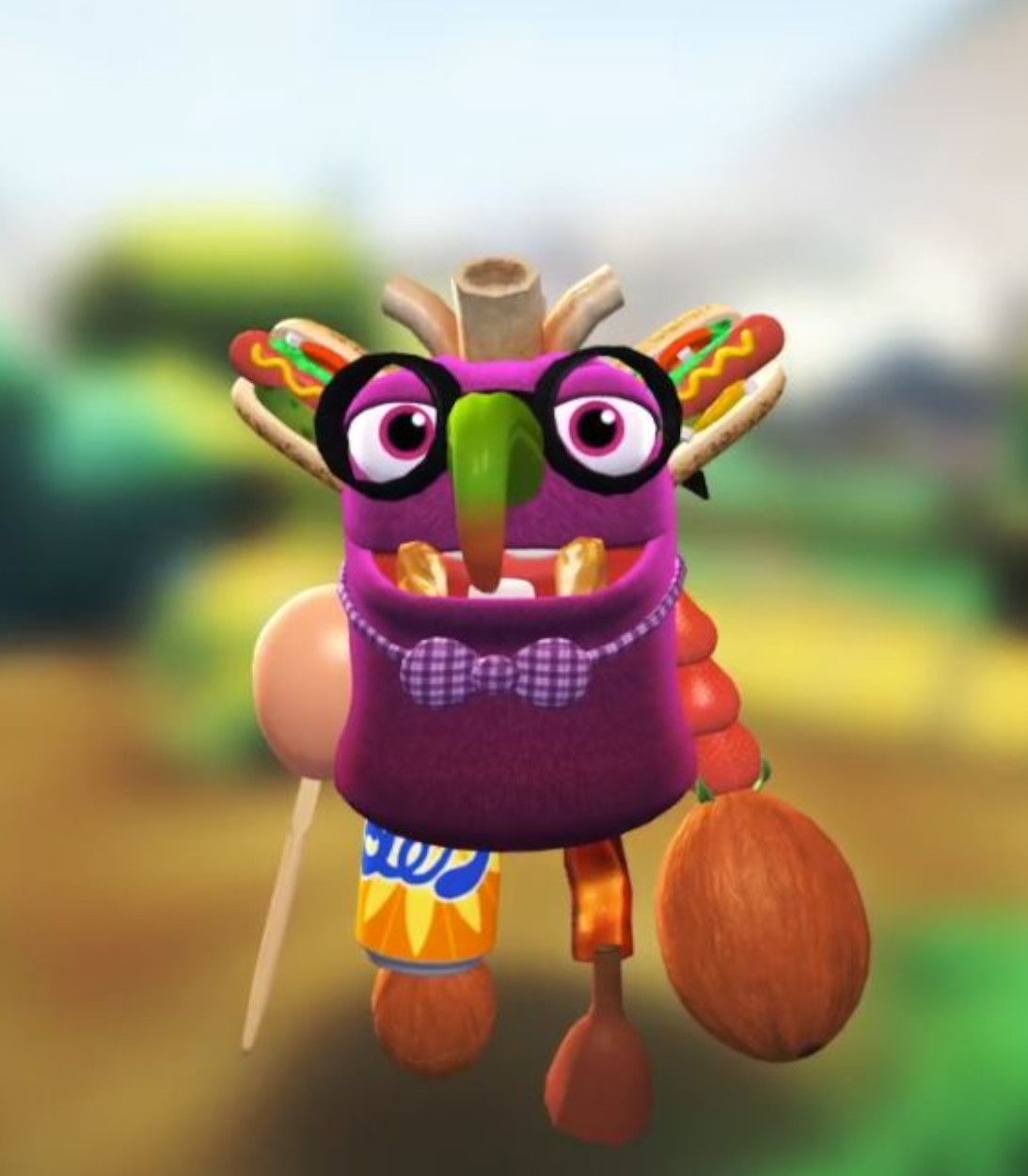 If you need further evidence that the lyrics reveal the secret truth about Bugsnax, consider another line: we are whatever we eat.
"You are what you eat" is a common expression, of course, but in Bugsnax it's literal. The grumpses transform into whatever they eat. The song's line is even more literal than it first appears though, once you know the truth about Bugsnax. Anyone who continues to eat bugsnax will eventually become bugsnax themselves. As Elizabert explains, the bugsnax change your body and your mind until you become bugsnax too. It's less "you are what you eat" and more "what you eat becomes you."
It was already one of the best theme songs ever, but the revelation that it holds the game's biggest secrets takes "It's Bugsnax!" to a whole new level.
READ NEXT: Bugsnax: How To Catch Daddy Cakelegs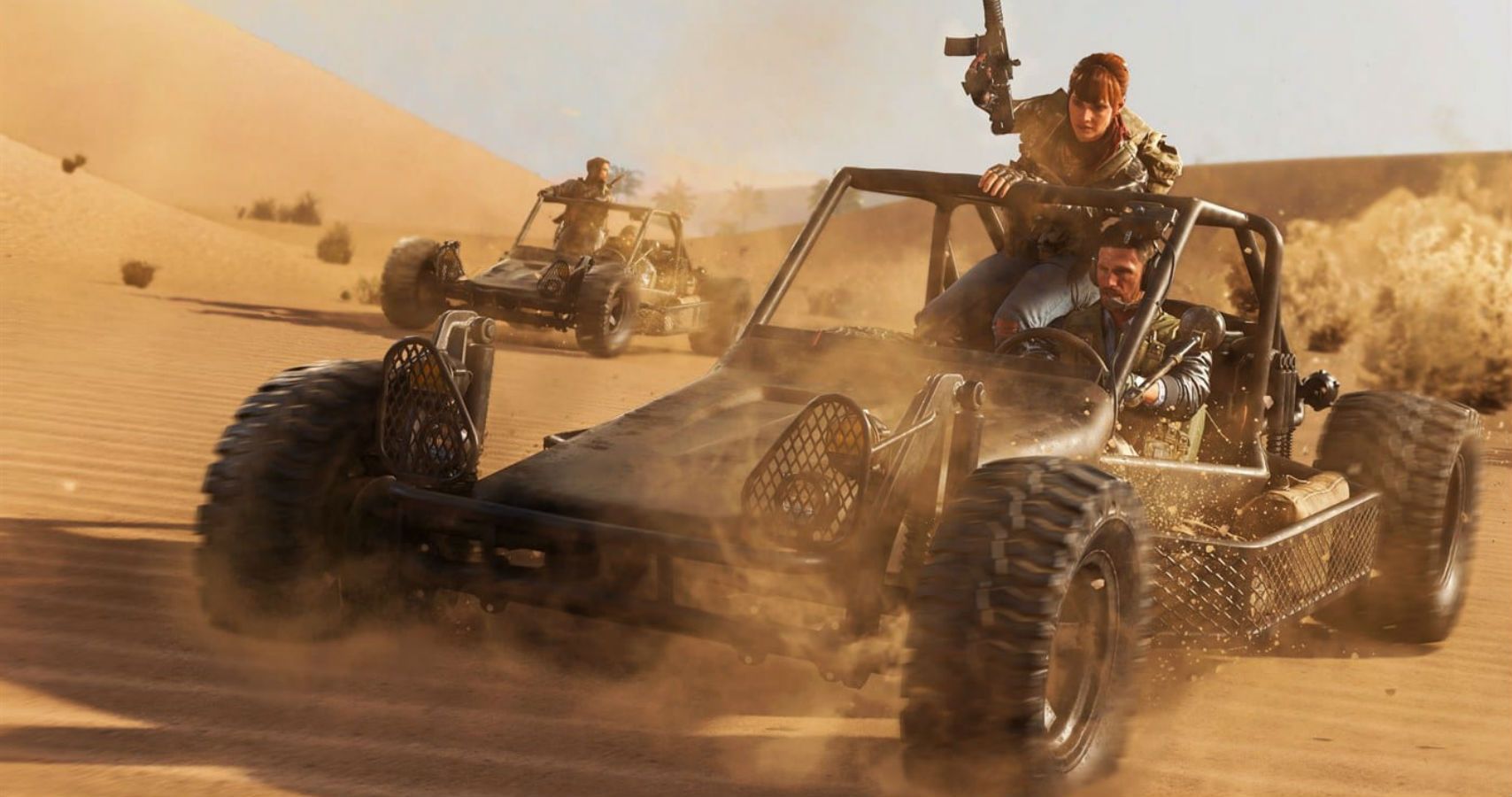 TheGamer Originals
Bugsnax
Eric Switzer is the Livestream News Editor for TheGamer as well as the lead for VR and Tech. He has written about comics and film for Bloody Disgusting and VFXwire. He is a graduate of University of Missouri – Columbia and Vancouver Film School. Eric loves board games, fan conventions, new technology, and his sweet sweet kitties Bruce and Babs. Favorite games include Destiny 2, Kingdom Hearts, Super Metroid, and Prey…but mostly Prey. His favorite Pokémon is Umbreon.
Source: Read Full Article