It's hard to put 'best' and '2020' in the same sentence. But despite, or possibly because of the Coronavirus turning 2020 on its head, Animal Crossing: New Horizons accrued a massive player base who've displayed a phenomenal talent for costume design.
Throughout this tumultuous year, we have brought you outstanding outfit codes from a wide array of fandoms. We'll recap the best cosplay designs we've found, along with a few outfits that slipped under our radar the first time around.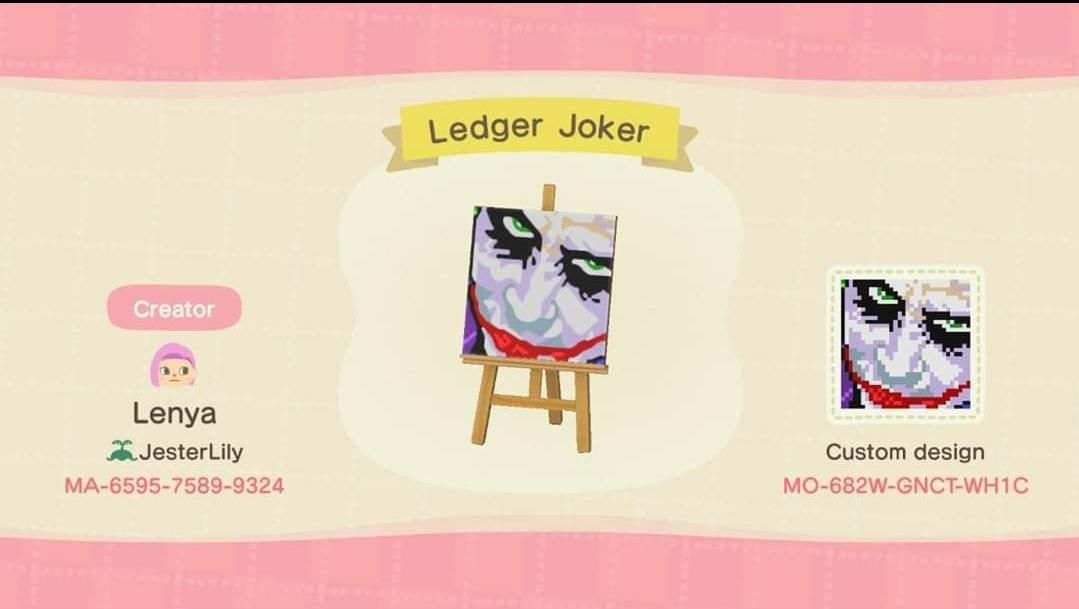 Though it couldn't place on this list due to the fact it's not technically a costume, we just had to give another shoutout to islander Lenya's astounding representation of the late Heath Ledger's Joker from the 2008 film Batman: The Dark Knight.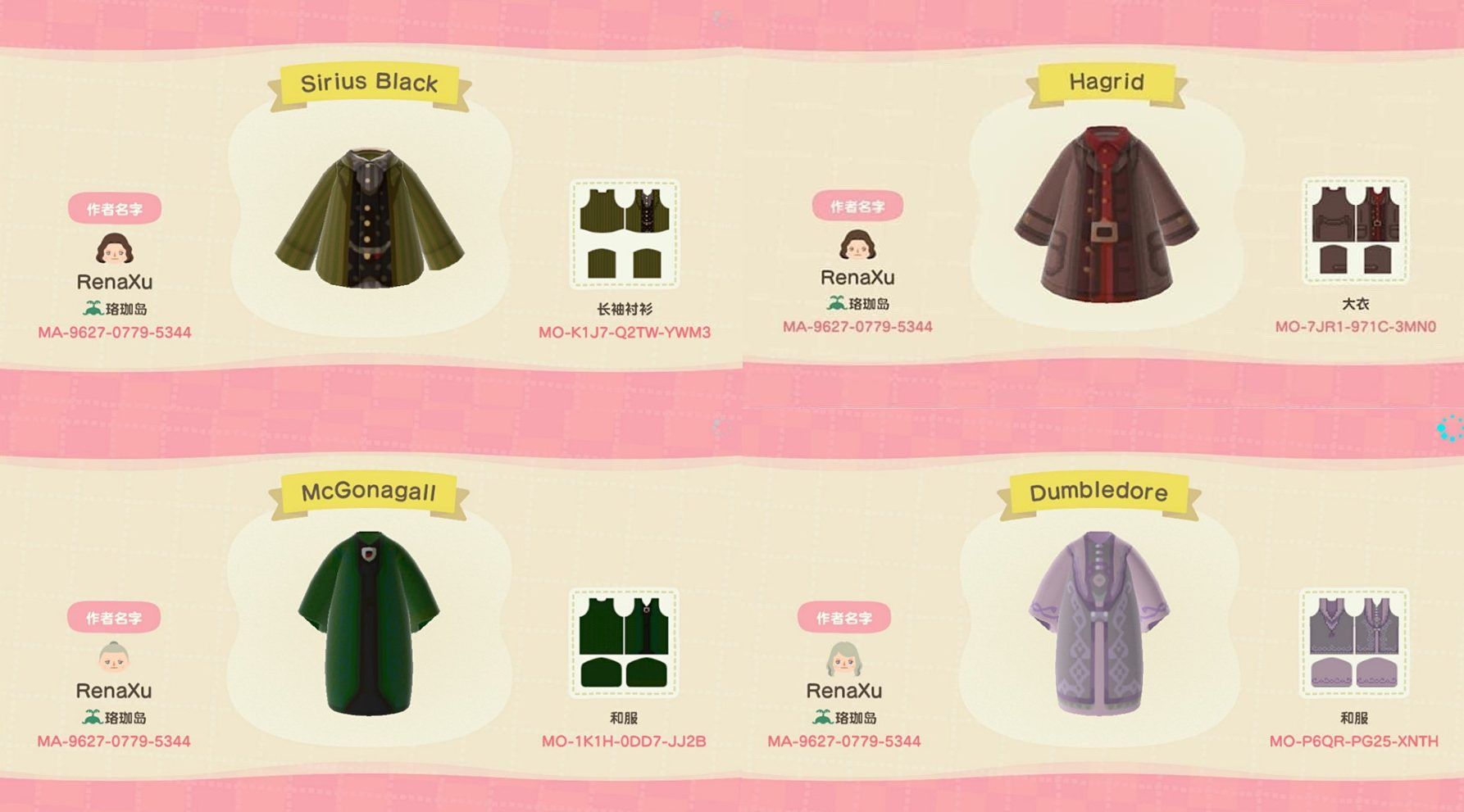 RenaXu's Harry Potter collection was undoubtedly a major highlight with the creator's acute attention to detail. However, we wanted to shed the spotlight on several different creators in this top ten list, and honestly, it was too difficult to choose a favorite from these beloved characters. Each design was as well-executed as the next!
Breath of The Wild's Link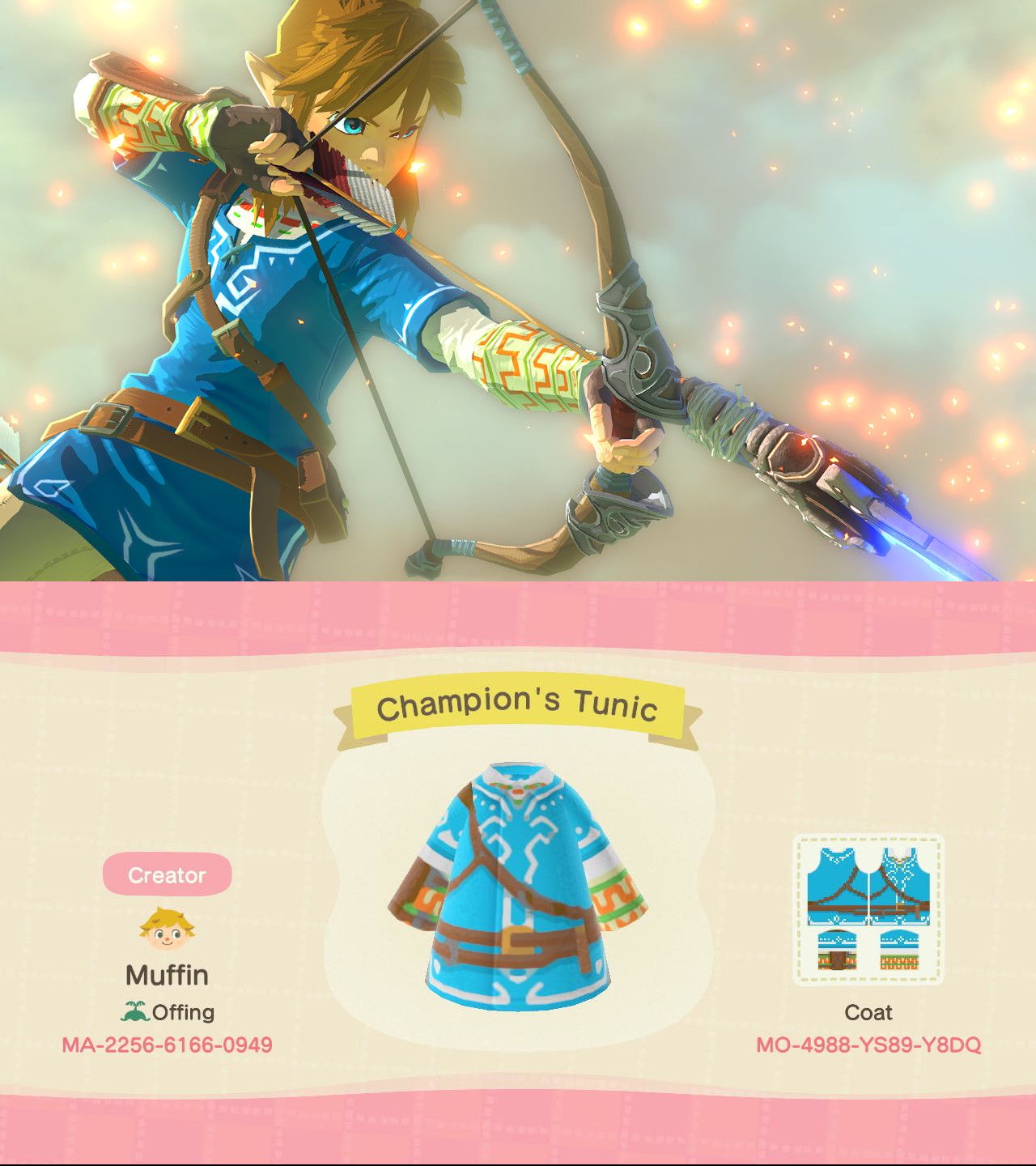 Starting off the count down at number 10, we have Link's champion tunic from The Legend of Zelda: Breath of The Wild. There was a good amount of embroidery to work through in this piece, and islander Muffin did a splendid job.
Demon Slayer's Shinobu Kocho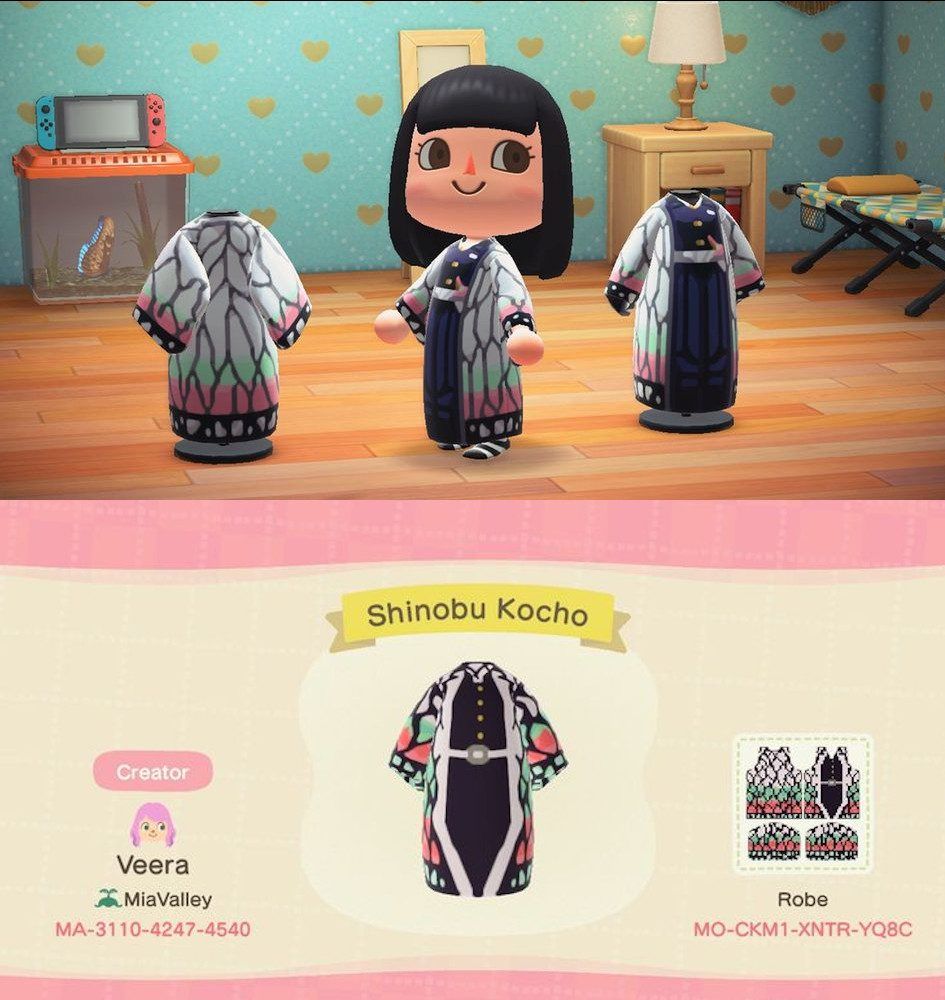 Coming in at number nine, Shinobu's kimono has a difficult design to emulate with the tools provided in the Able Sister's kiosk, but islander Veera pulled it off marvelously.
Pokémon's Misty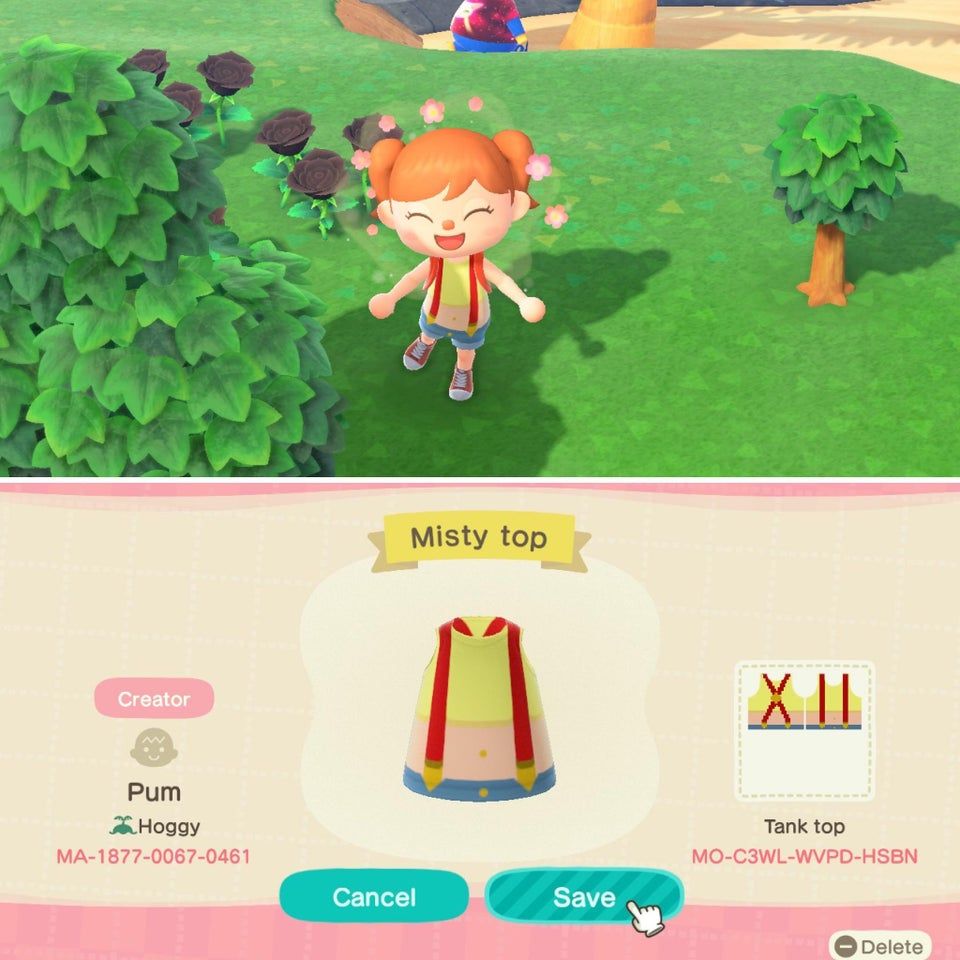 Islander Pum's Misty cosplay was one of the best ensembles completed with a set of converse sneakers and the water pokémon trainer's signature pigtails. It's often difficult to replicate crop-tops or other revealing styles with the limited shirt and dress schematics provided in the kiosk workshop, but Pum managed the feat fabulously.
Lord of The Rings' Arwen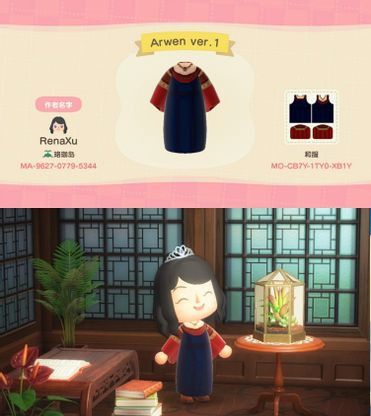 Islander RenaXu didn't only craft an entire Harry Potter collection this year but also a full set of Lord of the Rings costumes. Though the Middle Earth designs were nearly as difficult to choose from, we narrowed it down to this elegant Arwen number. The elaborate embroidery on the sleeves and neckline, along with the color scheme holding so true to what's pictured in the film were among the deciding factors.
Doctor Who's Dalek & 13th Doctor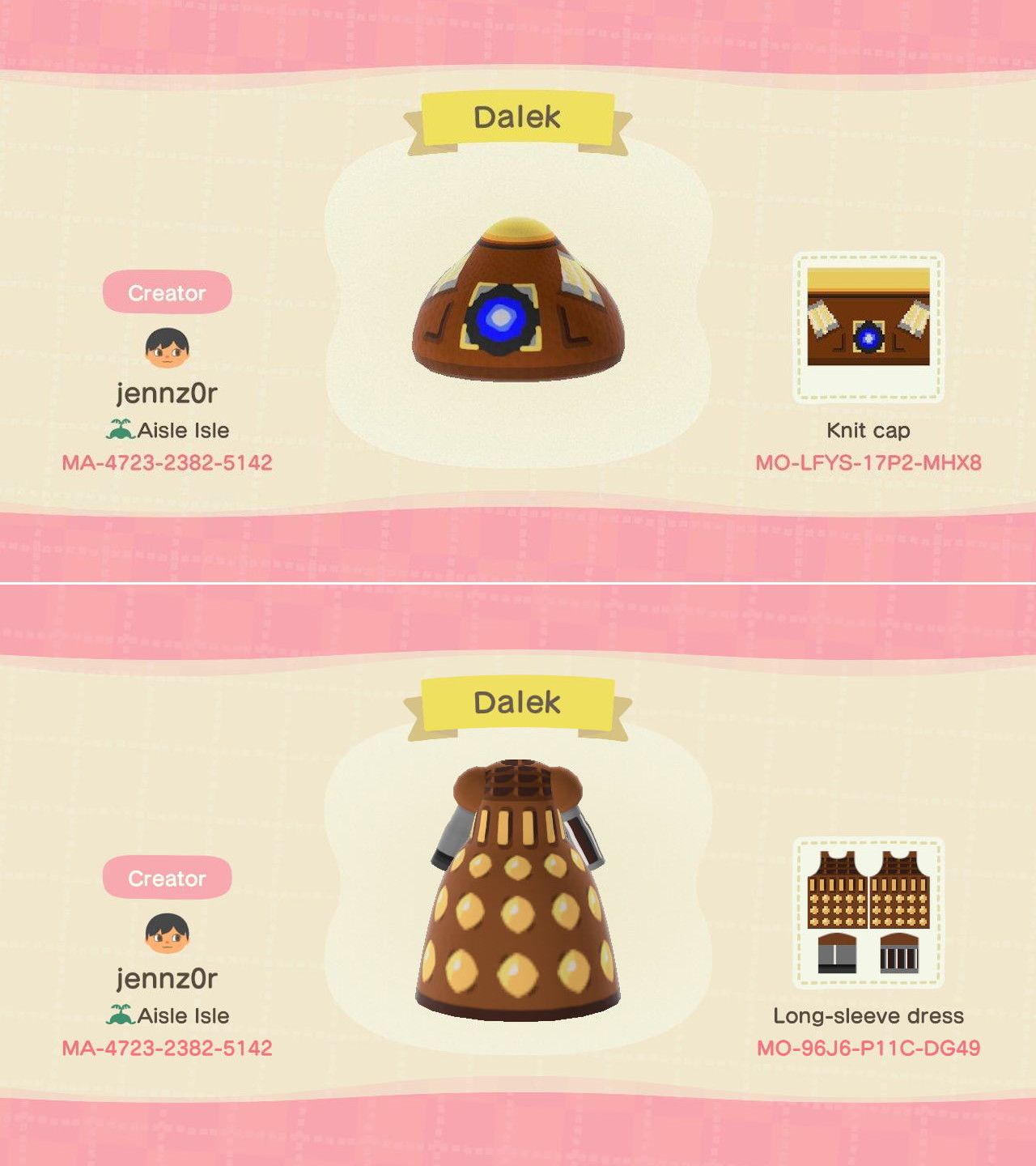 Islander jennz0r takes sixth place with their out of this world Dalek costume and the 13th incarnation of Doctor Who herself. The bulbs on the Dalek dress come to life with the creator's shading use, and the Dalek beanie completes the outfit perfectly. Jennz0r's shading use is well executed in the Doctor's outfit as well, and their delicate application of small details like the rainbow lining in the doc's trench coat bring the outfit alive.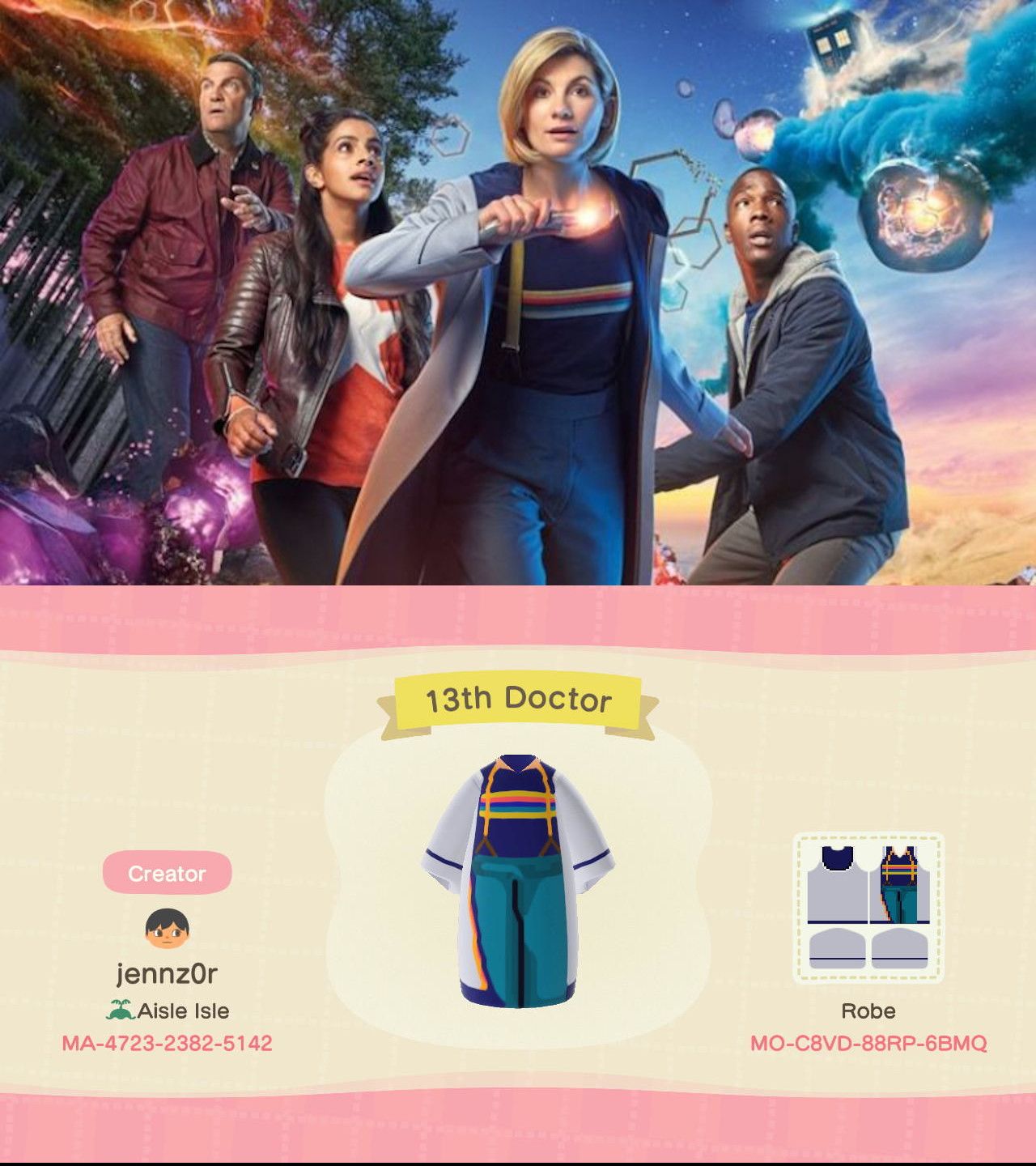 InuYasha's Shippo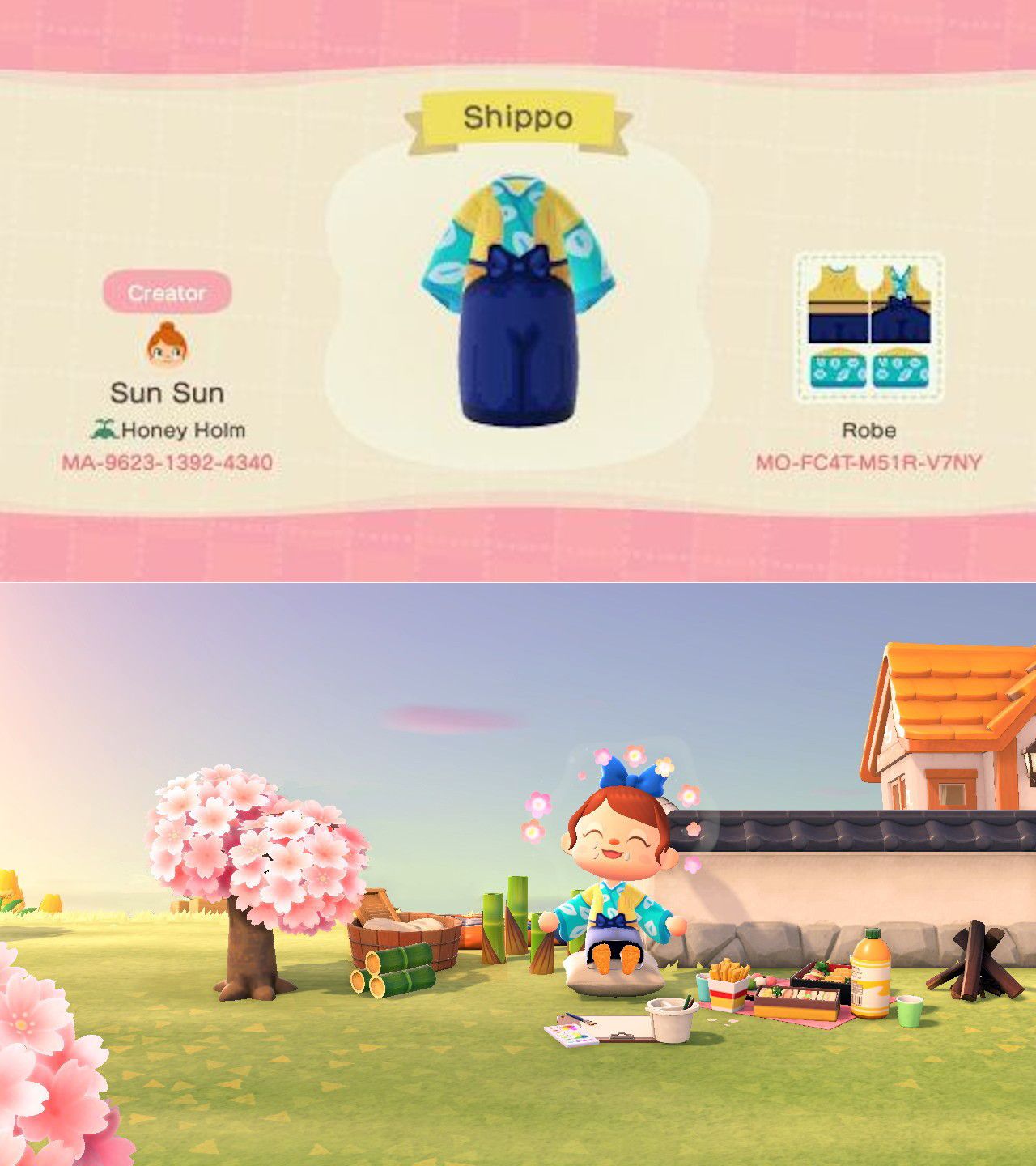 The fox demon Shippo sneaks into fifth place thanks to this spot on replication from islander Sun Sun. In fact, there are hardly any discrepancies with this recreation aside from the lack of a fluffy tail.
Fantastic Beasts And Where To Find Them: Newt Scamander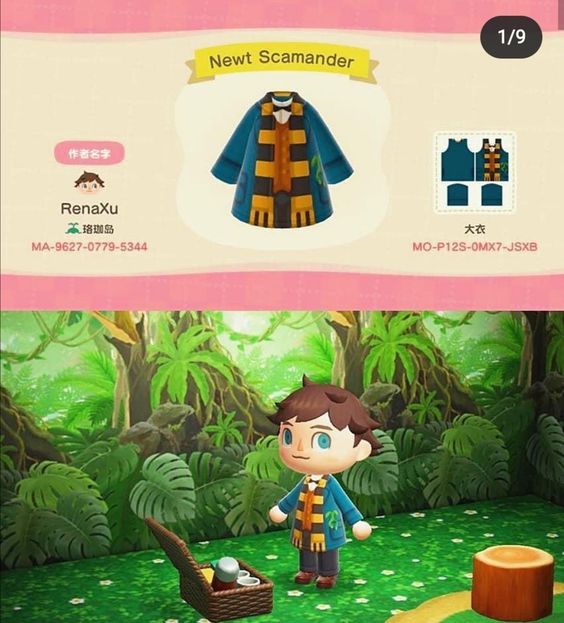 Even excluding their Harry Potter collection, RenaXu's passion for the Wizarding World shines through. The magical beast-loving Hufflepuff alum takes number four on our list with his outfit from the first Fantastic Beasts movie. The addition of Newt's faith Bowtruckle, Picket was a most adorable detail that won the Magizoologist a top spot.
The Witcher's Yennefer of Vengeberg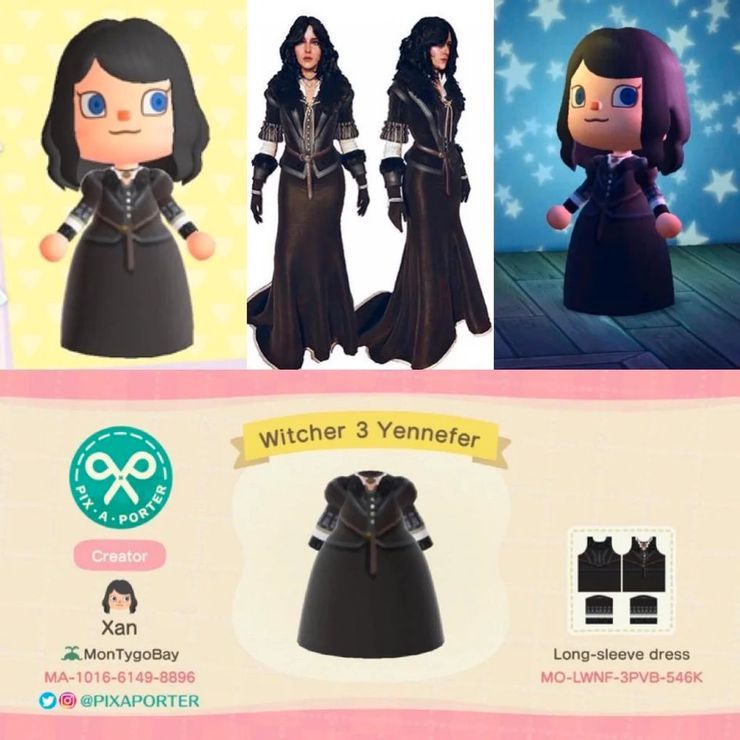 Yennefer claimed a spot in our top three with two stunning dresses. The first is a replication of The Witcher 3: The Wild Hunt from islander Xan and boasts incredible detail from her belt and signature choker, right down to her sleeves' intricacies. The second number is an astounding reproduction from the Netflix series. The complicated pattern required an ambitious hand and creator Amy had just the touch.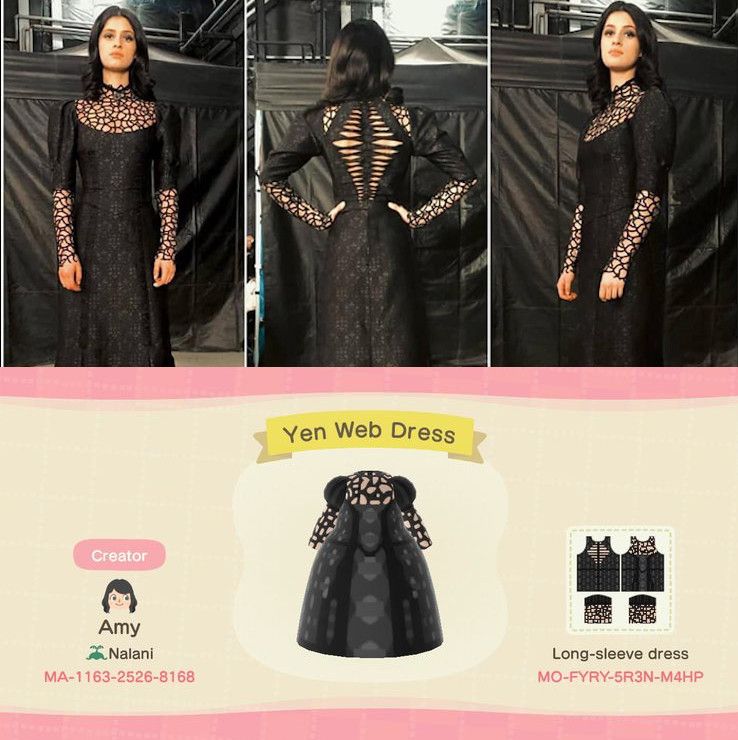 Dragon Age: Inquisition's Morrigan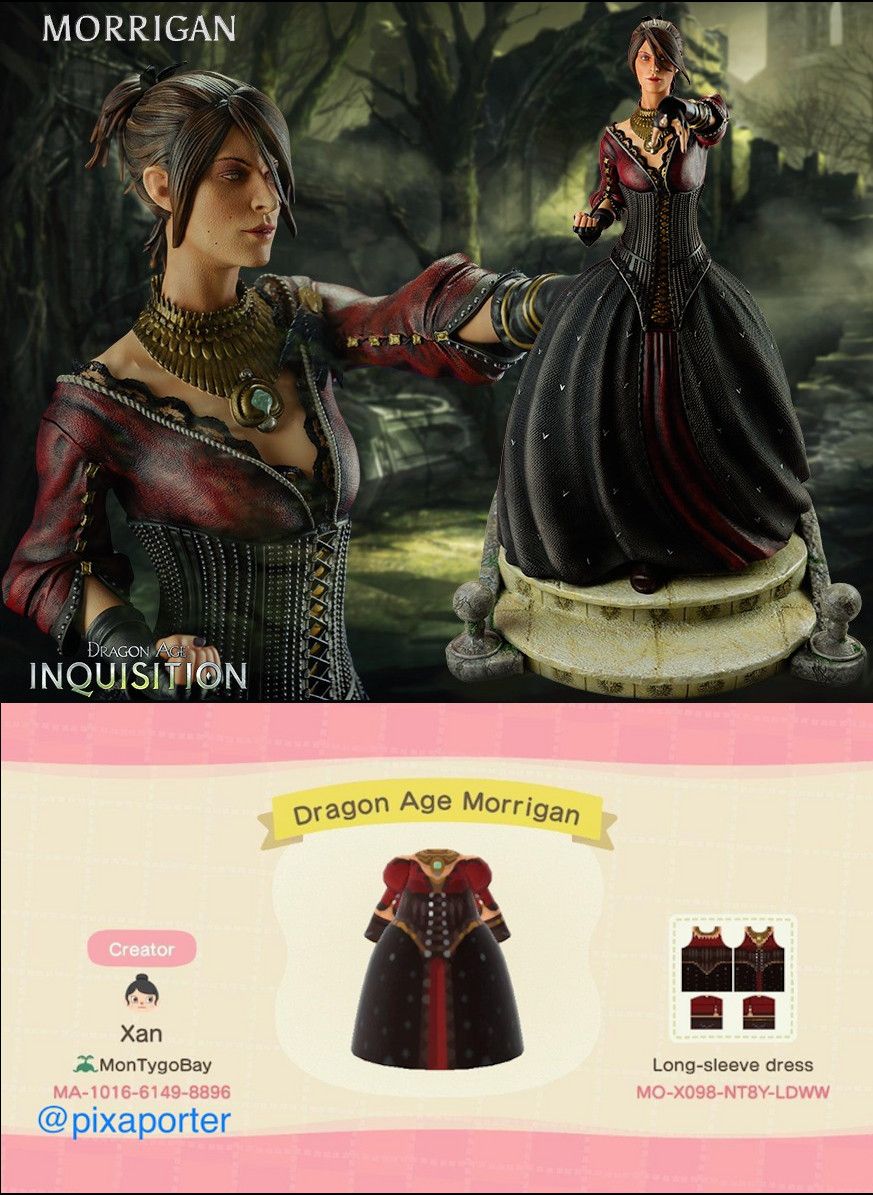 Xan also claimed second place with Morrigan's elaborate ball gown from Dragon Age Inquisition. They didn't leave out a single detail; the metallic necklace, frilly neckline, studded bodice, and shimmering skirt are all deftly recreated. Even the studding and cut of the sleeves did not escape the attention of this astute creator.
The Witcher 3: The Wild Hunt Blood & Wine Expansion's Regis & Dettlaff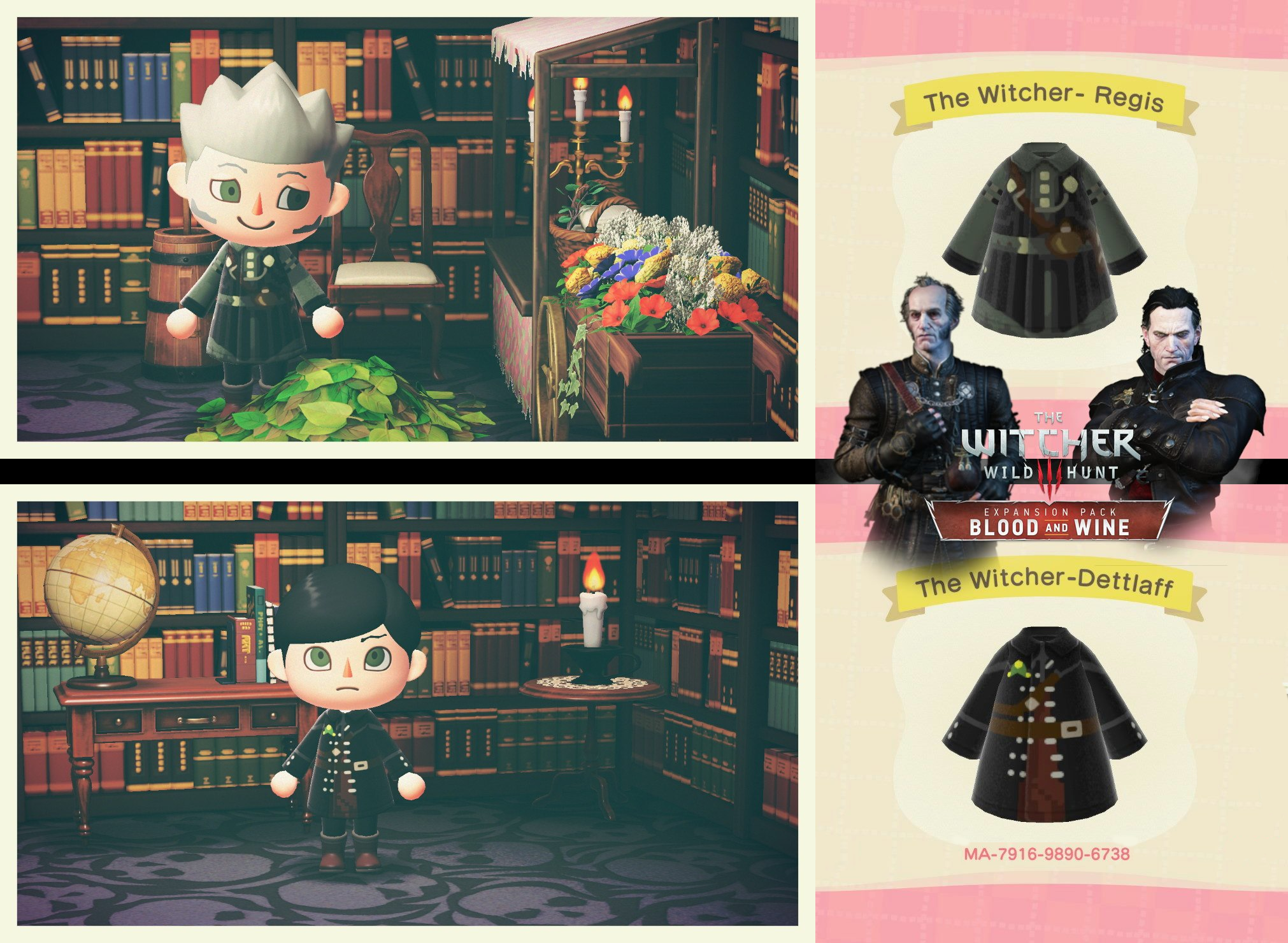 Regis and Dettlaff were unfortunately overlooked on our previous Witcher outfit codes list. But Geralt's dear friend and his vampire brethren are making up for that now with an ultimate showdown for the Best of 2020 's number one slot.
Usually, there wouldn't be a tie for first place, but as it tends to go with higher vampires, these two had no equals except each other. The level of detail put into both long coats was unmatched with all of the various buckles, buttons, straps, and chains. Not to mention the personal touches such as Regis' pouch attached to his belt and Dettlaff's broach.
We won't get in between two dueling higher vampires, but huge props to Reddit user u/motherofsephy, for their phenomenal execution of these two intricate designs, which you can pick up for yourself at the Able Sister's Kiosk using the creator code MA-7916-9890-6738.
NEXT: Peaky Blinders: Masterminds – The Most Underappreciated Puzzle-Adventure Of 2020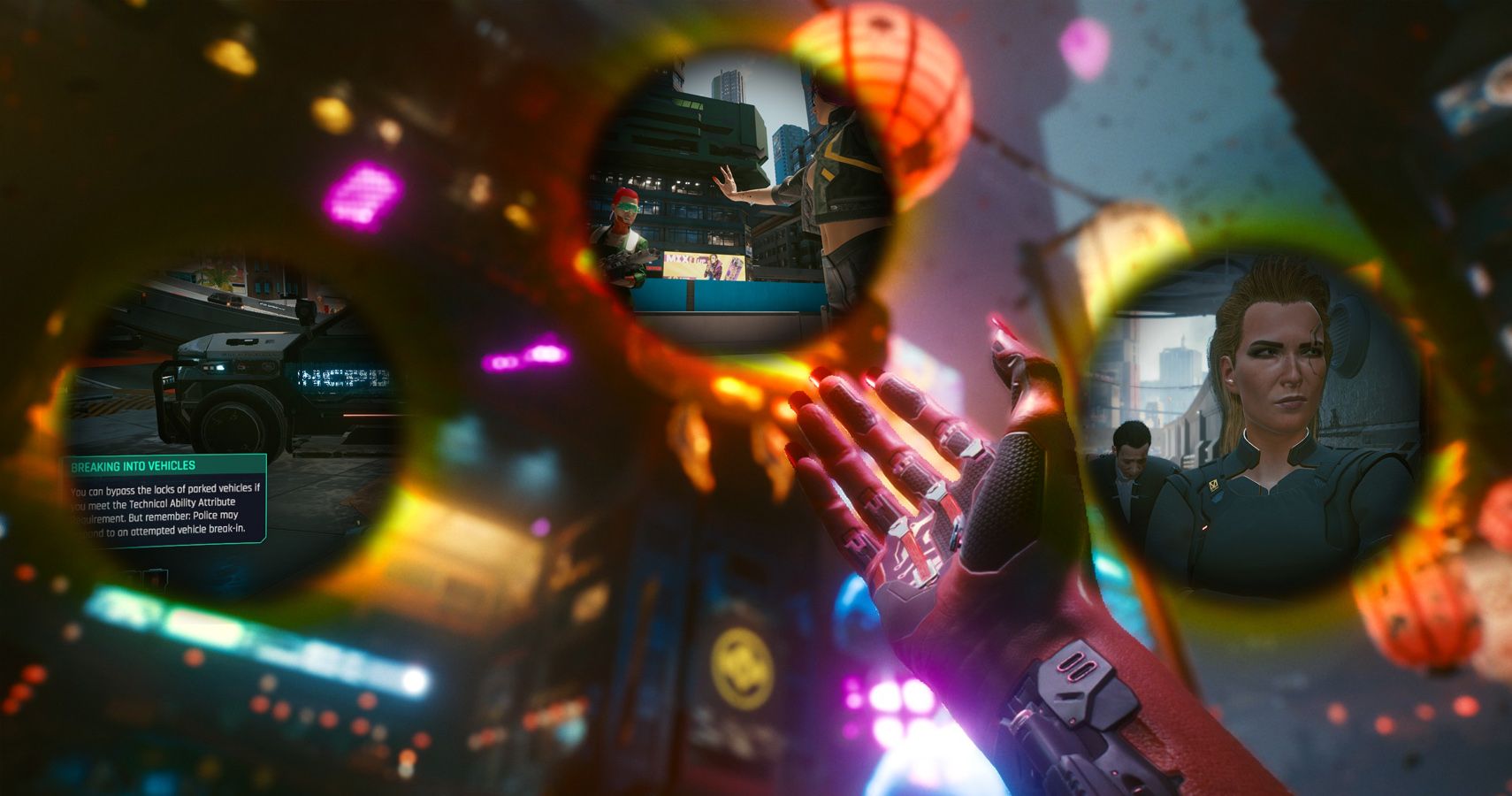 TheGamer Originals
Animal Crossing: New Horizons
Kim is a freelance writer for TheGamer. She recently began writing online articles in the summer of 2019 when she was approached on Discord to contribute some articles and guides for Wizards Unite World. Kim is a fan of fantastical genres, some of her favorite titles including Harry Potter, The Lord of The Rings, and The Witcher. She's a bookish Ravenclaw eccentric, with an inquisitive sense for adventure. Kim seeks to use her writing as a means to travel and explore, hoping to share her findings and spread curiosity.
Source: Read Full Article