If you love a game or series of games enough, you'll probably want to rep it and its main characters as much as possible. T-shrirts and hoodies can only do so much. Sonic fans rejoice in that regard as the official clothing on offer in the UK has been expanded and now includes even more items that will let you show your love for the hedgehog every hour of the day.
Sega's UK store already had a handful of Sonic sleepwear on offer, but it has added a few more items to its selection this week, as highlighted by Nintendo Life. Leading the way is a rather stylish but somewhat pricey Sonic dressing gown. This one is a little different from the one previously available on the site, as not only is it Sonic blue, but it also has his signature spines on the hood.
The other two items take the form of footwear to be worn around the house. If you want to keep those feet warm while going fast from the bedroom to the fridge, there are some rather bulky but also very warm-looking slippers modelled after Sonic's Fast Boots up for grabs. If you're in the market for something a little sleeker, some other Fast Boot-inspired slip-on slippers are also available, plus they're a little cheaper.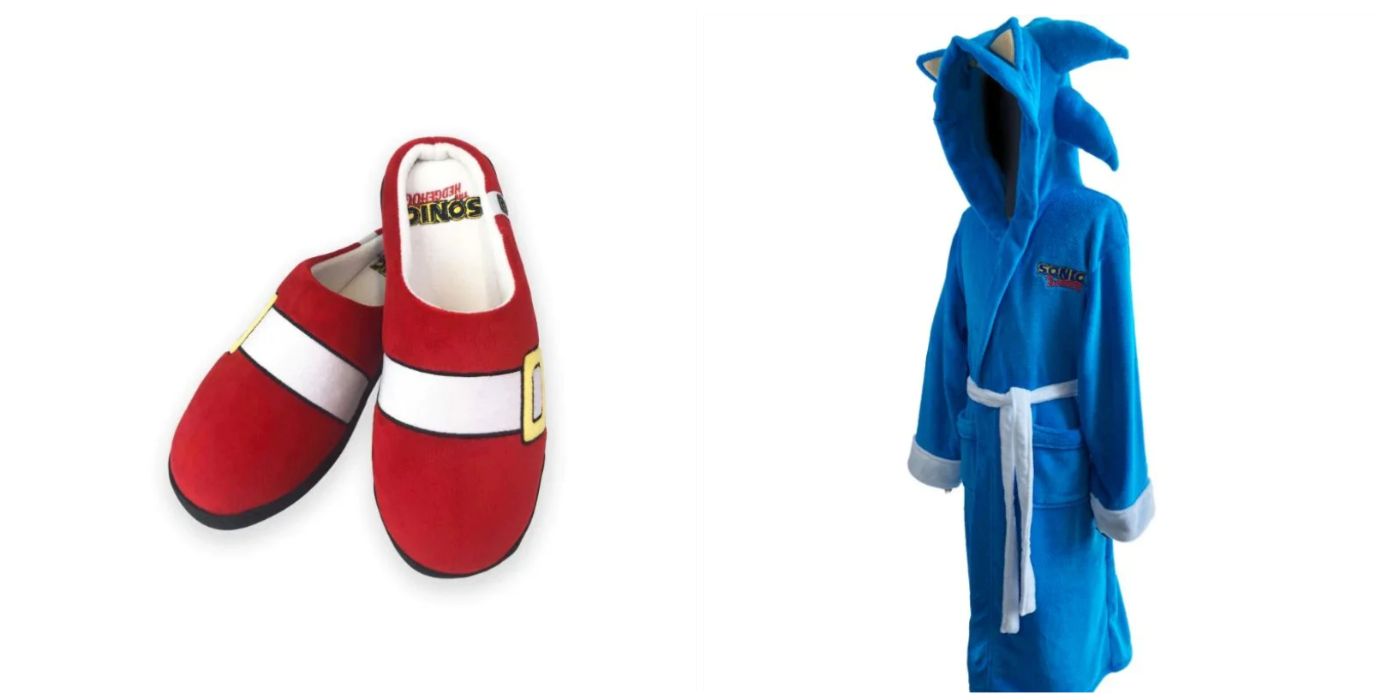 Now, the prices. The Sonic dressing gown will set you back £54.99. Sounds a lot, but worth it for anyone who wants to feel like Sonic all of the time. The footwear is a little more affordable. The bulky Fast Boot slippers are £19.99, while the slip-ons are £16.99. It's worth thinking past this warm weather we're having too. You might not want to wear any of this right now, but shipping on the items won't begin until October.
If you like any of the new items, you might want to act fast. Earlier this year, Fila launched some Sonic-themed sneakers in conjunction with Sonic the Hedgehog 2 arriving in cinemas. They sold out immediately, as did the second wave of shoes when they arrived a short while later. It might be too warm for loungewear, but act now if you want it for the holidays.
Source: Read Full Article