Today is the final day of 2019 and with that marks Epic's final free game for its holiday sale. After a rousing 13 days of games (with two being repeats), the year closes out on a fairly recent title with Yooka-Laylee and the Impossible Lair. Released only in October, this 2D platformer shows that developer Playtonic was on to something good with its retro-inspired mascots.
The whole crux of Impossible Lair is that players can tackle the final boss whenever they feel like it. Yooka and Laylee will perish in one hit if they go straight from the beginning, though. If you want to stand a better chance at surviving, you'll need to tackle the rest of the game's levels and earn hit points for that final challenge.
It's a neat take on something Breath of the Wild started (player-driven narratives), not to mention a solid enough platformer in its own right. If you'd like to give it a shot, you'll have until 11:00 am EST/8:00 am PST to grab it on the Epic Games Store. It's gotta be worth free, at least.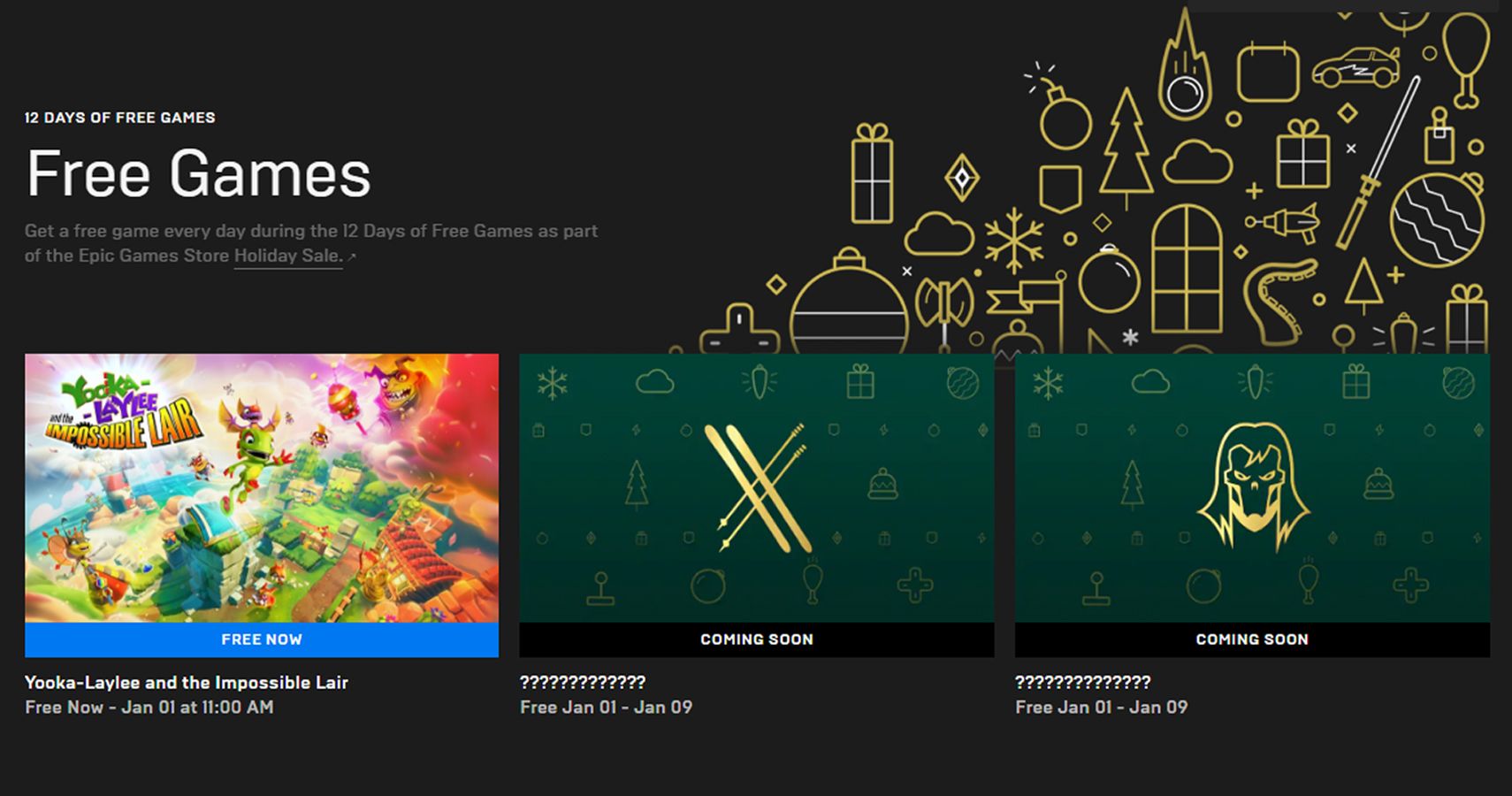 With 2020 starting tomorrow, it seems Epic isn't keen to give up on free game giveaways. While the company had only previously stated it would be running its weekly freebies only until the end of 2019, the store reveals otherwise. Tomorrow will see two more games given out that kickstart your new year right.
Darksiders 2 and Steep will be on offer for a little over a week. Steep might not be the best game around, but you're bound to find enjoyment in Darksiders 2. It's often heralded as the best of its respective series and is chock full of content. It's almost like a proper Diablo game, just in third person.
There is an off chance that these two games are the last freebies Epic will be giving out. It would be a nice way to bring in the new year and get people invested in the Epic Games Store all over again. Considering there was no fanfare leading up to it, I'm inclined to believe otherwise.
Source: Read Full Article