Quick Links
Meet Morita In Theater Square
Get The Password From Nitta
Unlock The Weapon's Dealer
Kazuma Kiryu can use pretty much anything as a weapon, from bikes to kettles. However, when playing as the guy, it's nice to have stronger tools to use in the tougher battles.
In Yakuza Kiwami 2, you can pick up these kinds of weapons, or you can buy them. One place that has a good stock is the Beam weapon's shop. However, you won't immediately gain access to the dealer even if you find the Beam building. This is because you need to acquire the password first, which you get during the Beam's Backroom Cache substory. So, here's how you complete it.
Meet Morita In Theater Square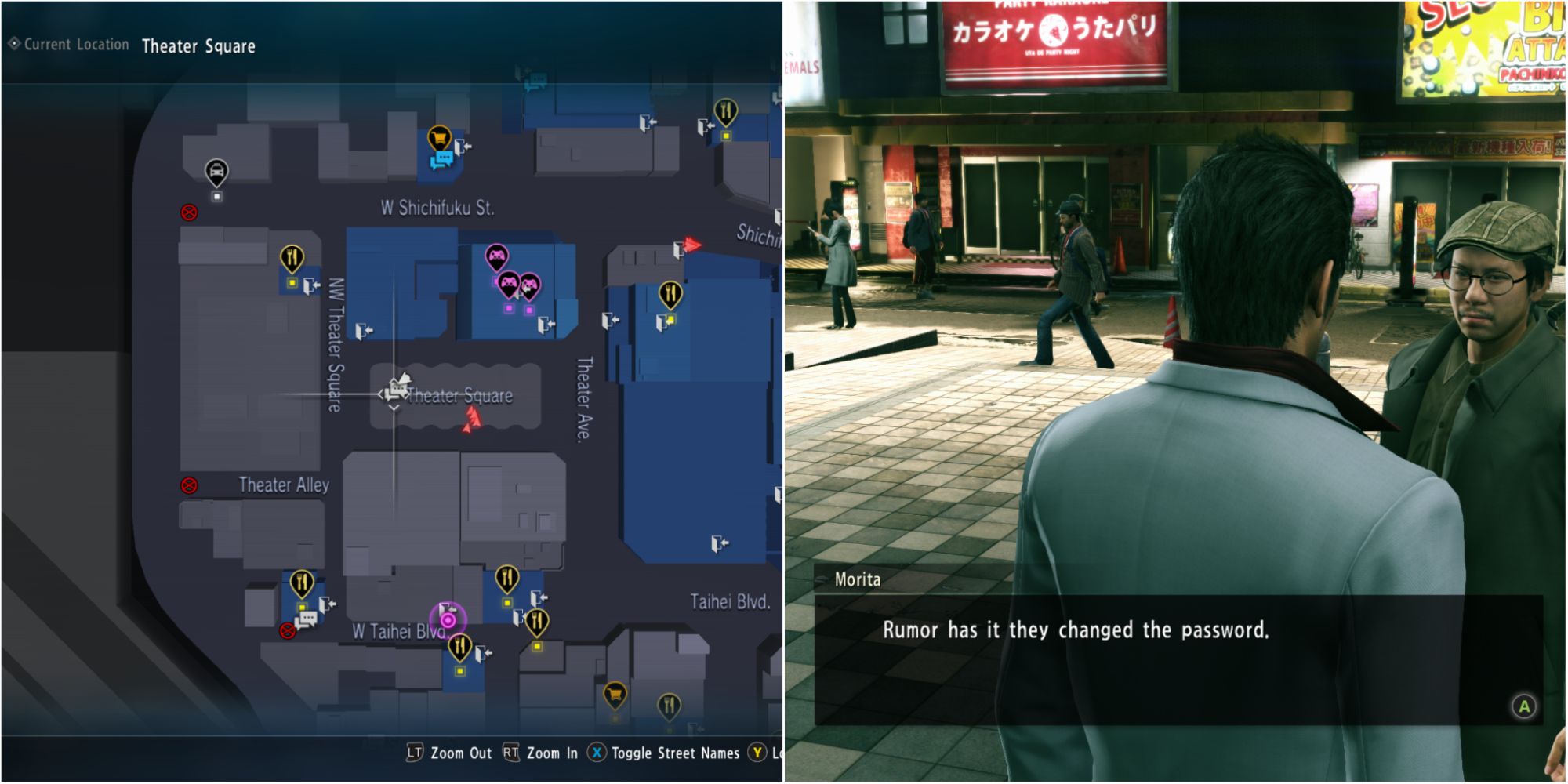 In chapter 6, you meet a man named Morita who deals in information.
After you've dealt with the situation at the Amano building and been given the ability to free roam again, you can meet back up with the man to begin the Beam's Backroom Cache substory. You simply have to head to where he stands in Theater Square.
In this conversation, he mentions that there's a new password for the Beam weapon shop. Then he tells you to visit Nitta to learn of this mysterious password.
Get The Password From Nitta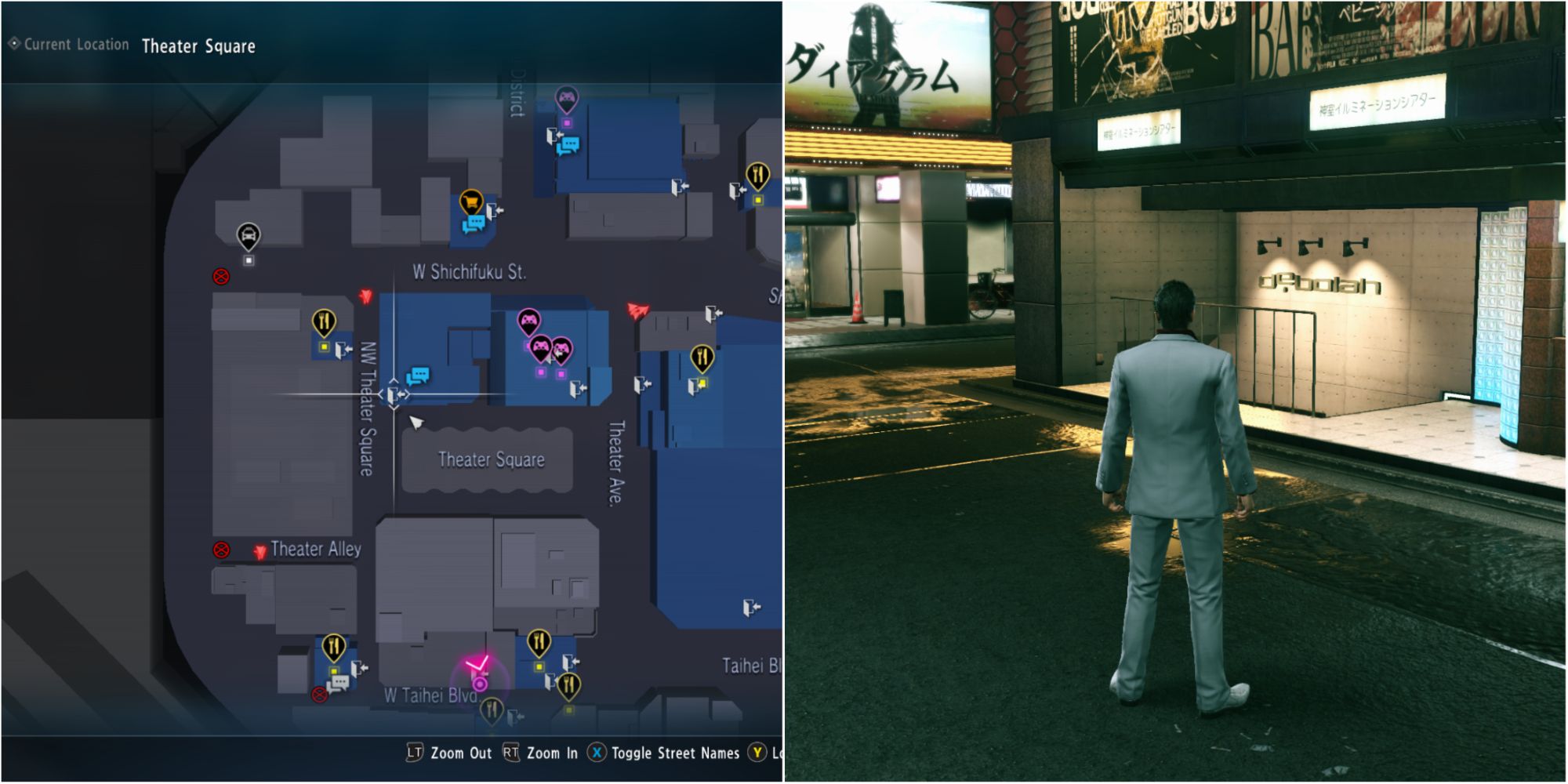 Nitta is in Debolah, which is a club that's just north of the Theater Square. Head inside the establishment and find the man standing in the corner.
When you talk to him, he offers you the password for 50,000 Yen. If you want access to the weapon dealer, you have to pay the man.
Beam Password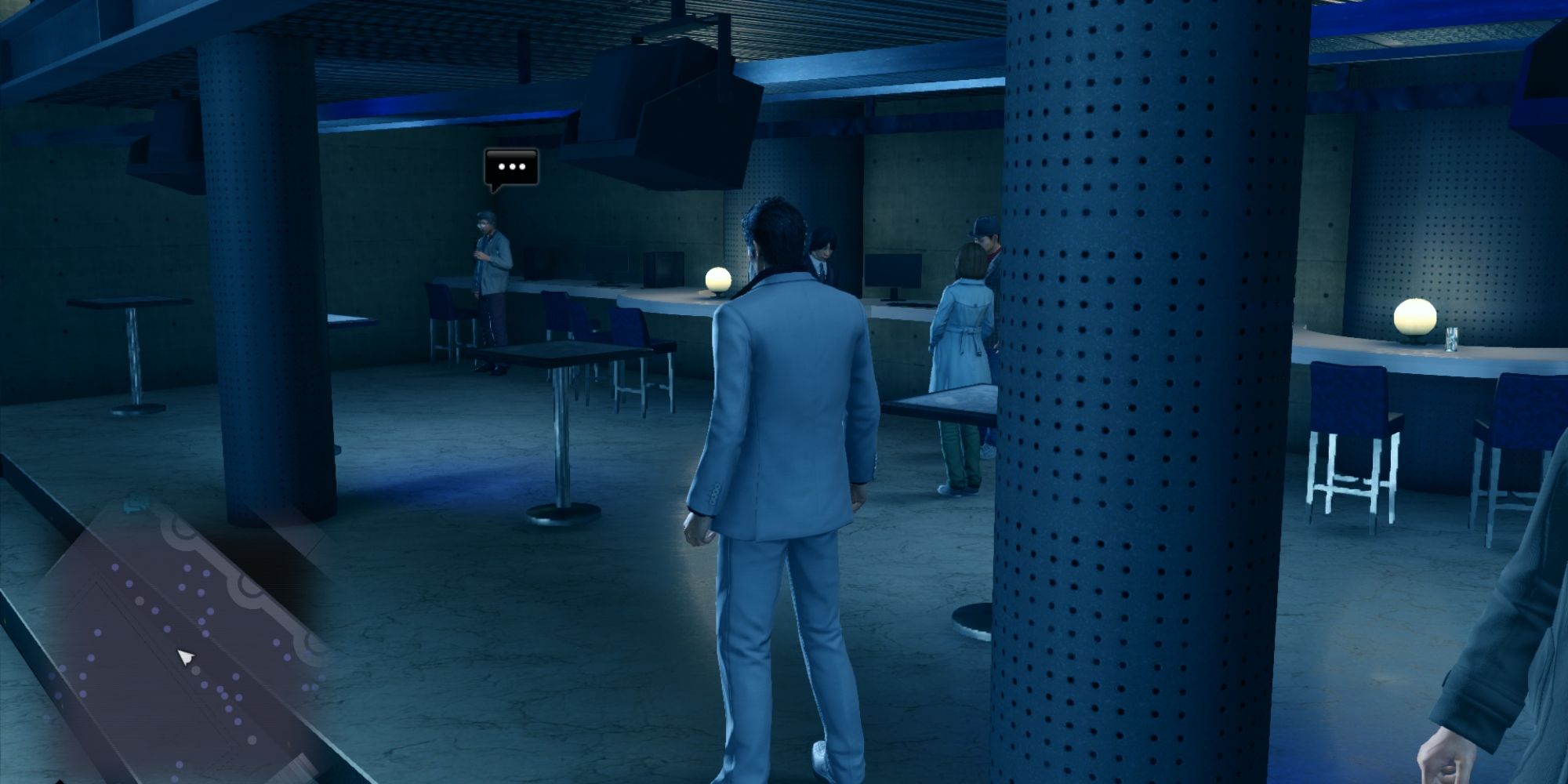 The password isn't just one word. Instead, it's a multi-step process. Therefore, this is what you must do to gain access to the secret weapon shop:
Ask the guy behind the counter if he's got a copy of Take-chan's High School Heaven.
Answer the follow-up question with the total price of all the drinks at Cafe Alps, which is 2,600 Yen.
Unlock The Weapon's Dealer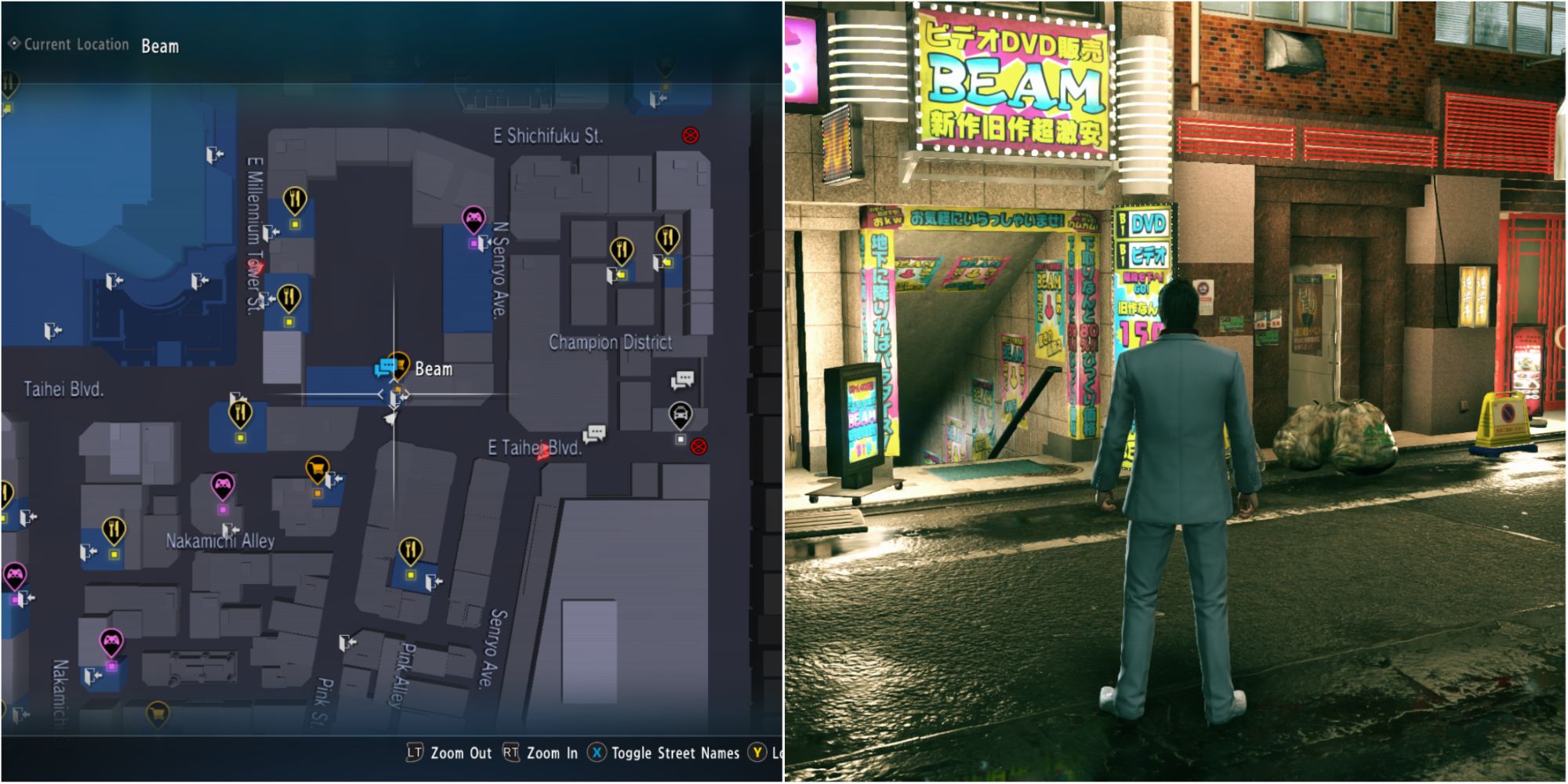 Now that you have the password, you can head to Beam, which is on the north part of Pink Street. Go inside and talk to the man working the counter.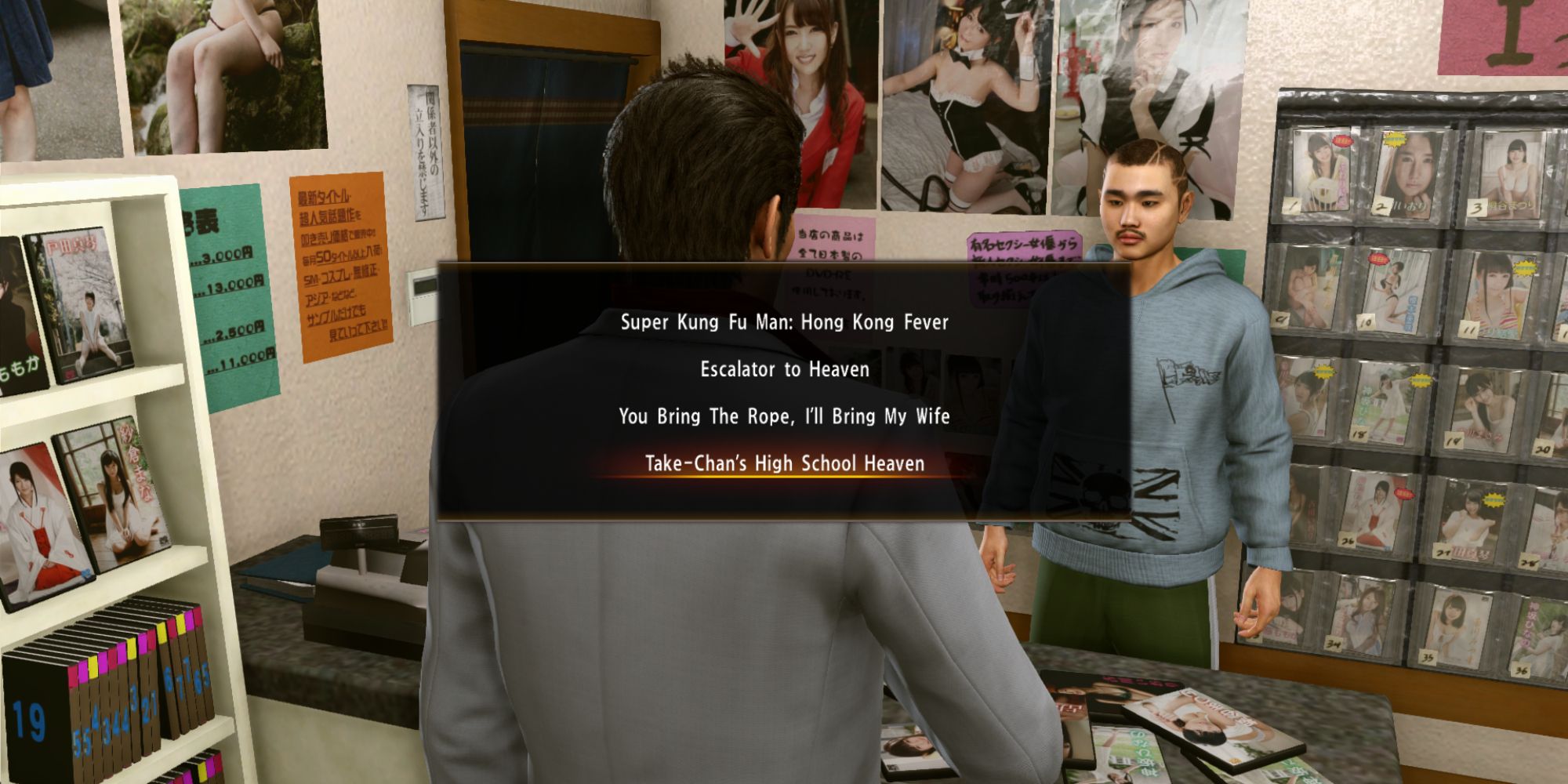 This is where the password comes in handy, as you need to ask for Take-Chan's High School Heaven. Then answer his next question by inputting 2,600.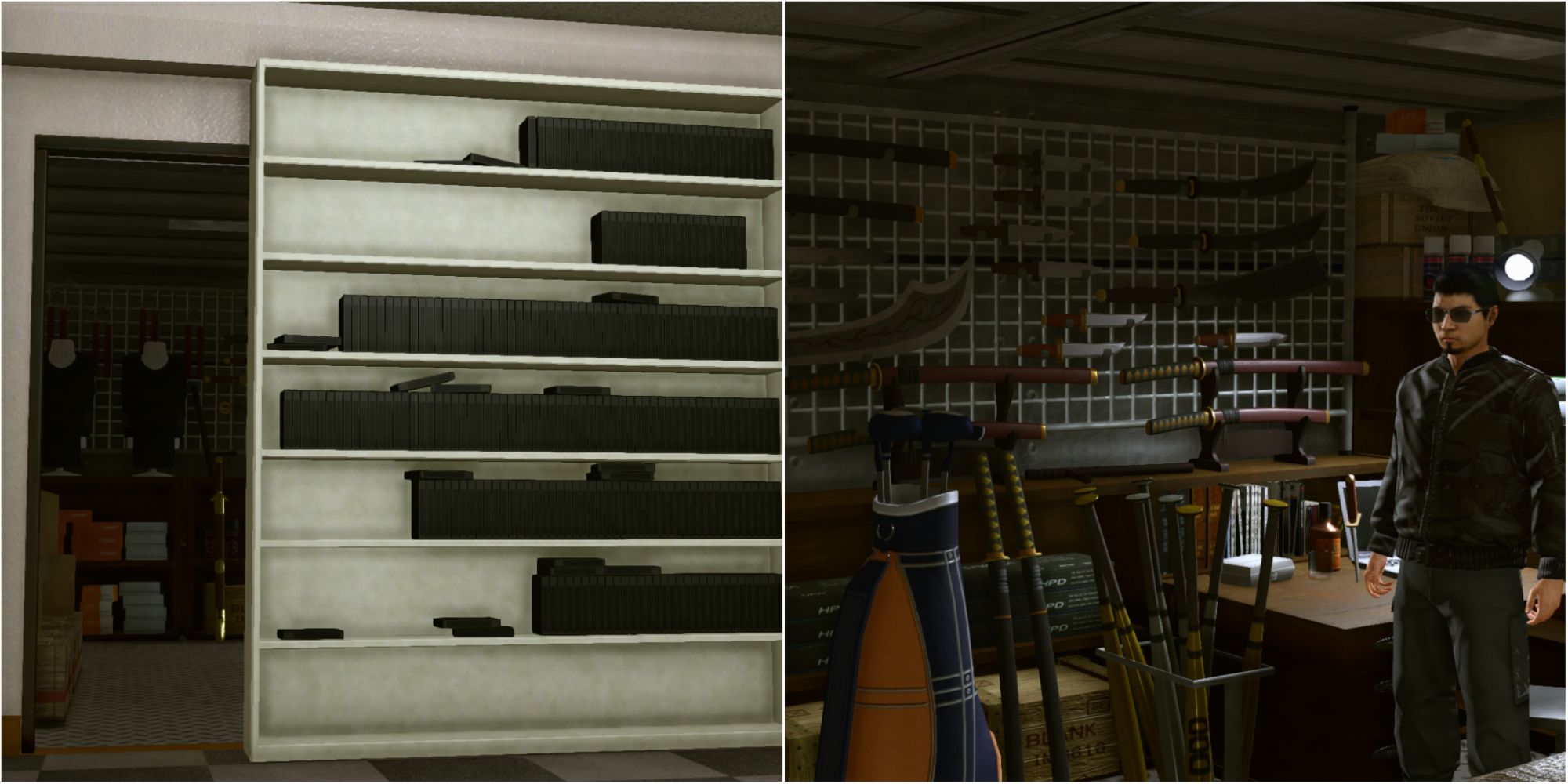 Now the entrance to the weapon dealer opens up. You can enter it from behind the counter and make your purchases.
Source: Read Full Article