I wrote about Xenoblade Chronicles 2 being horny in all of the wrong ways a few months ago. Fans took that well, showing their entire asses as they tried to defend overly sexualised characters and creepy designs that would have the FBI smashing down your front door.
Now, after putting 30+ hours into the upcoming sequel and releasing my preview unto the world, I can proudly say that Monolith Soft has heeded my advice and decided to reel it in a bit. Gone are the scantily dressed children and massive tiddies, replaced with an aesthetic that feels like a compelling mixture of the first two games with just the right amount of risque sensibilities. The series has grown up, moving away from an archetypal approach that once held it back. It's the best of both worlds, and doesn't make me feel uncomfortable anymore.
Xenoblade Chronicles 3 almost feels aware of this change in tone. The central narrative is incredibly serious, following a group of six young soldiers as they adopt magical powers and break away from a regime that demands they live to fight a perpetual war with no end. It's an existence that doesn't leave much room for sex or romance, and it's safe to assume such things haven't even been expressed to our heroes given they were bred for war.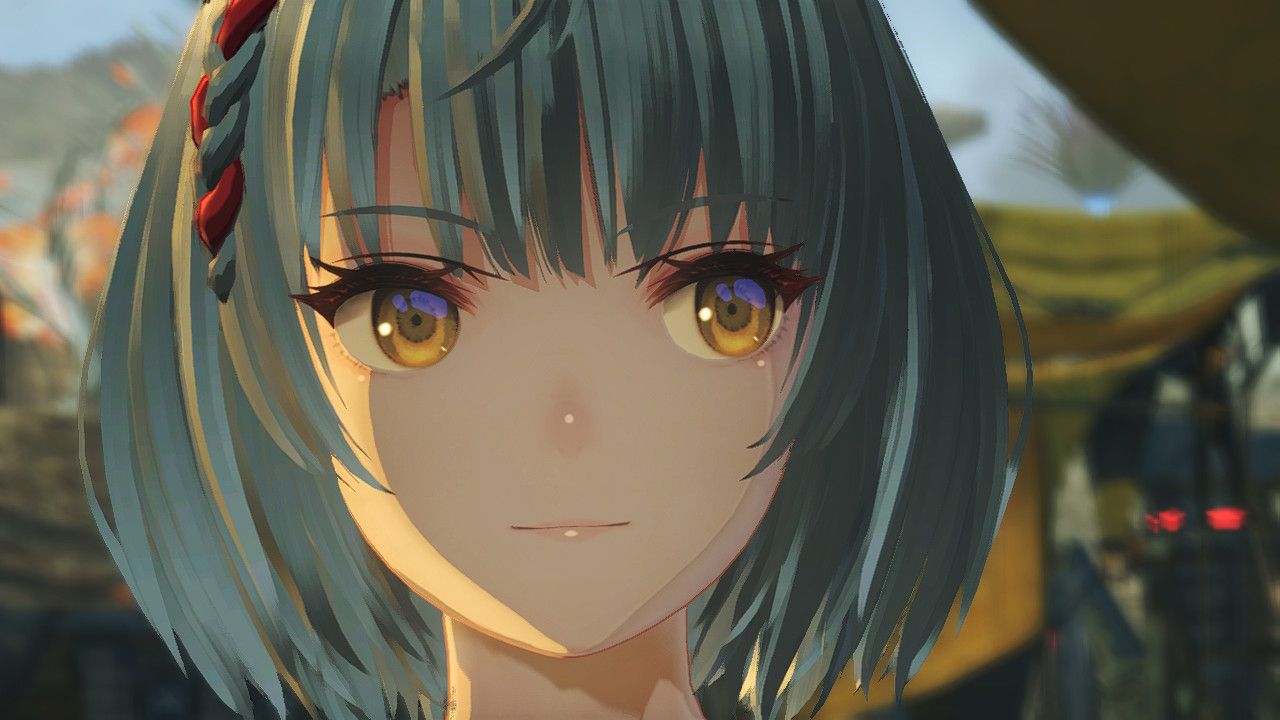 An early scene has all of them retiring to a bathhouse to tend their wounds, and the second this became clear I rolled my eyes and waited for the worst to happen. To my surprise, this unisex bath scene doesn't linger on boobs or butts, it doesn't even suggest anything sexual as conversations unfold in a way that feels natural. A later scene where the gang stumbles across new clothes to change into could have also been used for titillation, but the embarrassment played off by our male characters is used for a surprisingly funny joke.
This is so much better than Xenoblade Chronicles 2, which had me cringing from ear to ear not because I'm scared of naked people, but because it felt gross and unwarranted most of the time. There was a character who heavily implied he created a talking humanoid robot so he could fuck it, whose first appearance prior to upgrades is near identical to a child. Big yikes. Certain corners will cry censorship, or complain that Monolith Soft bowed to Western sensibilities and decided to tone things down in order to avoid offending snowflakes.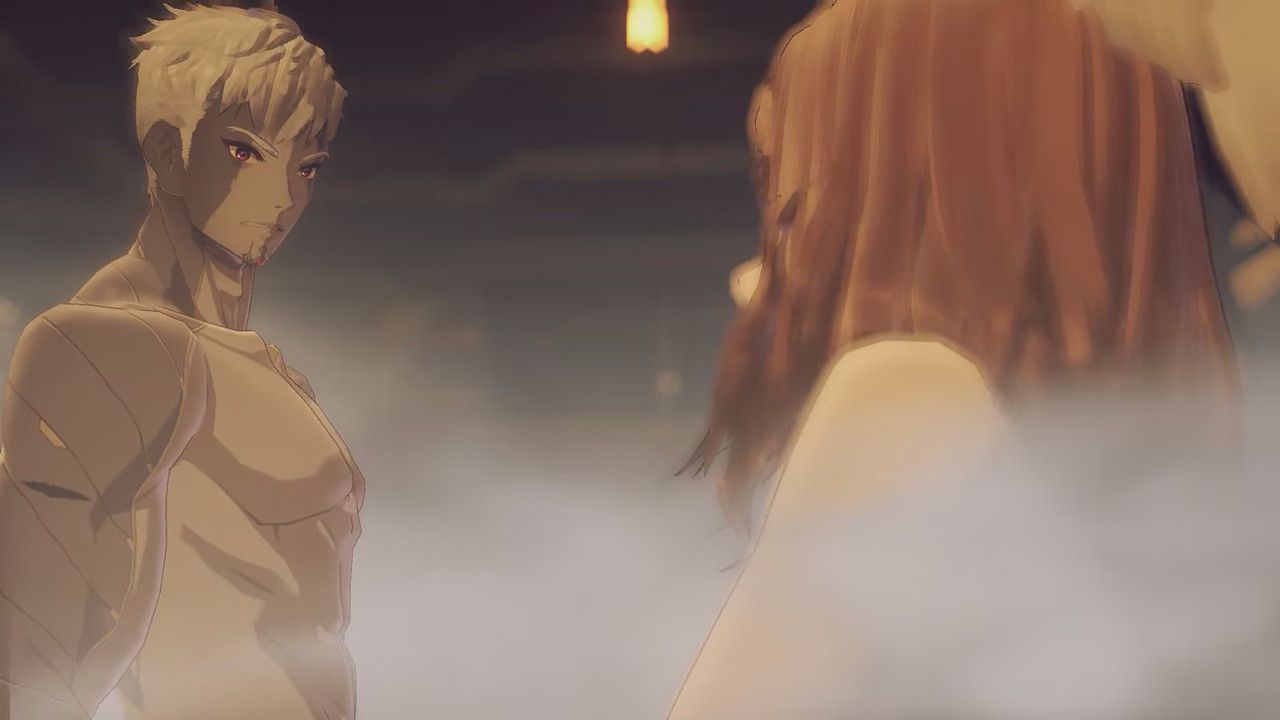 The reality is much simpler, it moved on much like the world has and opted to create something more tasteful and welcoming. The internet is filled with mountains of anime filth, and you don't need to look far in order to find hentai of your favourite characters from games like this. There is nothing wrong with being horny, and I often wish games were more often, but when it's poorly executed like Xenoblade Chronicles 2 it doesn't have a place. Seeing the sequel embrace character designs that were both impractical and objectifying just bummed me out, especially when the personalities were so damn compelling.
It isn't a cultural divide I don't understand, Xenoblade Chronicles 3 represents a move in the right direction where characters are still allowed to be attractive in conventional ways both physical and emotional. Mio is adorable. She's a Welsh cat girl with an empathetic attitude and confidence that makes so many characters like her irresistible. The same goes for Noah, whose timid personality becomes one of fearless leadership when the situation calls for it. Heroes I can't talk about until the review embargo lifts also exude strong 'Step on me' energy, but in a way that feels earned. There is little to no fan service to be found.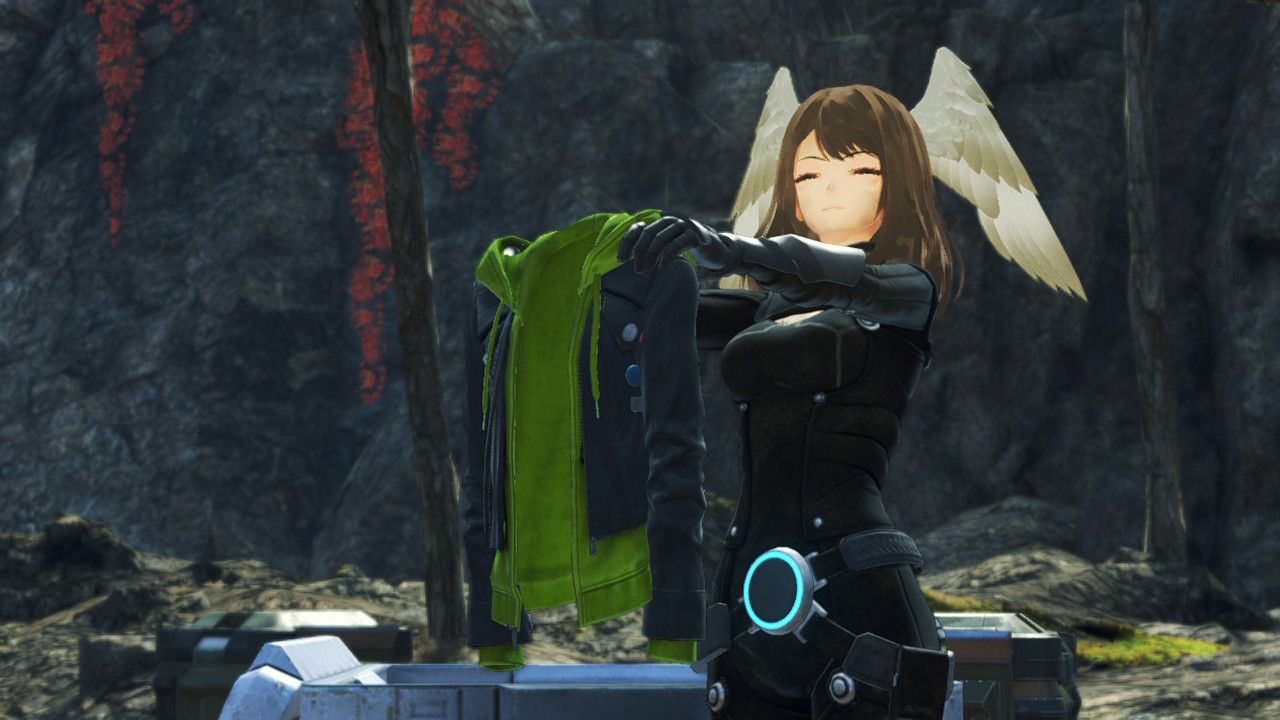 This will be disappointing for some, and a source of anger for others, but I can't help but feel it's the right move. Xenoblade Chronicles 2 is an incredible game with amazing characters, but this was often held back by guest artists and a juvenile attitude towards sexualisation that simply didn't belong. There is a time and a place, or even a more nuanced execution of such things that doesn't take away from the overarching story the game is hoping to tell.
Source: Read Full Article