After Gay Pride comes Disability Pride, another month-long celebration of diversity. Disability Pride helps to bring awareness to the vast differences in human experiences, from the invisible barriers presented by neurodivergent individuals to the more apparent barriers faced by wounded veterans, victims of accidents, or people who were just born a little different.
Xbox is celebrating Disability Pride month by launching a new suite of Xbox profile items, highlighting several games featuring disabled characters or highly accessible controls, and encouraging Xbox members to donate to several charities through the gamer profiles.
Well start with those Disability Pride profile items, which include a new gamerpic, profile themes, and avatar items. You can check out the avatar items on the Microsoft storefront here. Each features one of the new icons seen in the new profile theme, letting you pick the icon that you identify with most to plaster on your hat, hoody, tanktop, or t-shirt.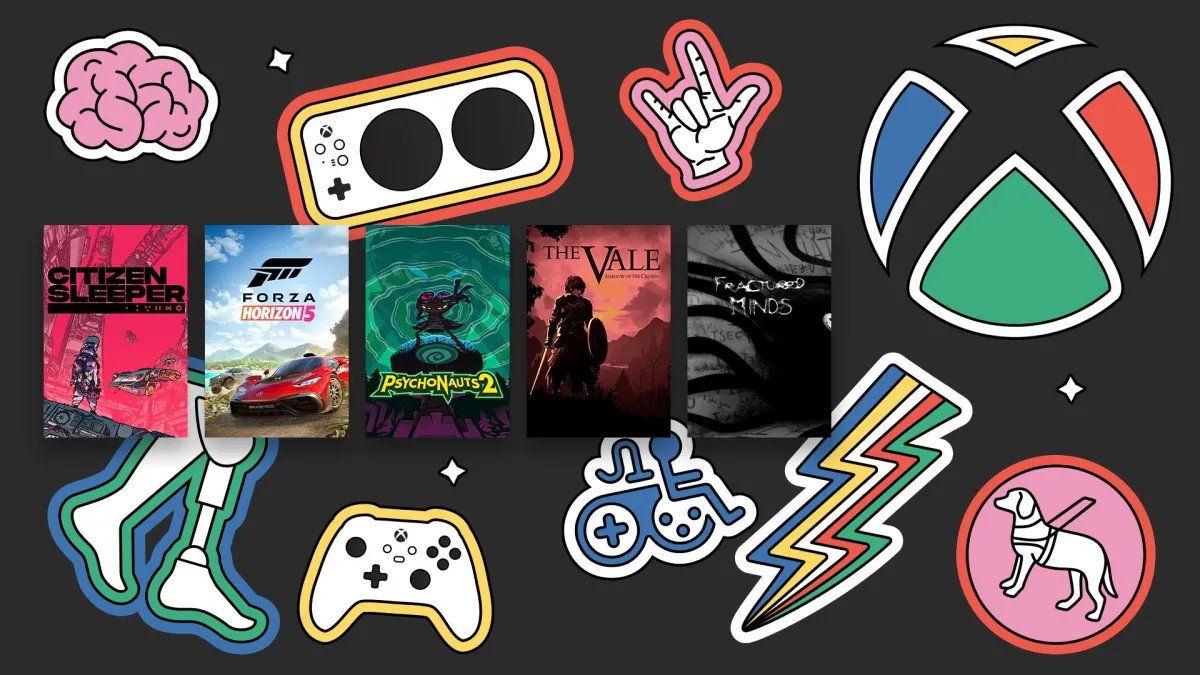 Several games are also highlighted in Xbox's Disability Pride announcement. Citizen Sleeper has you play as a human mind in a completely artificial body running from a corporation that wants to force you into slavery. The Vale: Shadow of the Crown is an action-adventure title that puts you in control a blind warrior princess where the bulk of the gameplay is done through audio cues. Fractured Minds and Psychonauts 2 both feature neurodivergent characters and themes surrounding mental illness, and Forza Horizon 5 has accessibility features that include both American Sign Language (ASL) and British Sign Language (BSL) as well as a character creator that includes prosthetic limbs and pronoun options.
Finding these accessible and inclusive games has never been easier thanks to the Xbox Store's Accessibility Feature Tags, which now has over 400 tagged titles. Microsoft also supports the Family Gaming Database which provides accessibility reports on games and suggestions for adaptive gaming configurations. And for deaf gamers, Xbox has launched a Twitch channel featuring livestreams that have been interpreted into American Sign Language.
The Xbox Store is supporting several charities for Disability Pride Month, including SpecialEffect, The AbleGamers Foundation, Warfighter Engaged, and DAGERsystem. Xbox players can donate points to each of these worthy causes all month long through Microsoft Rewards.
Source: Read Full Article