Bloober Team's latest spooktacular title, The Medium, may be on its way to the PS5. Previously, it was a console exclusive for the Xbox Series X/S and was only available otherwise on PC. It also launched on Game Pass, so if you have access to anything with Microsoft's name on it you may have already experienced this supernatural adventure.
However, if you happen to be a horror game fan who's managed to get their hands on a PS5, there's a strong chance that this Silent Hill-inspired ghostfest is being ported over to your fancy new Sony system.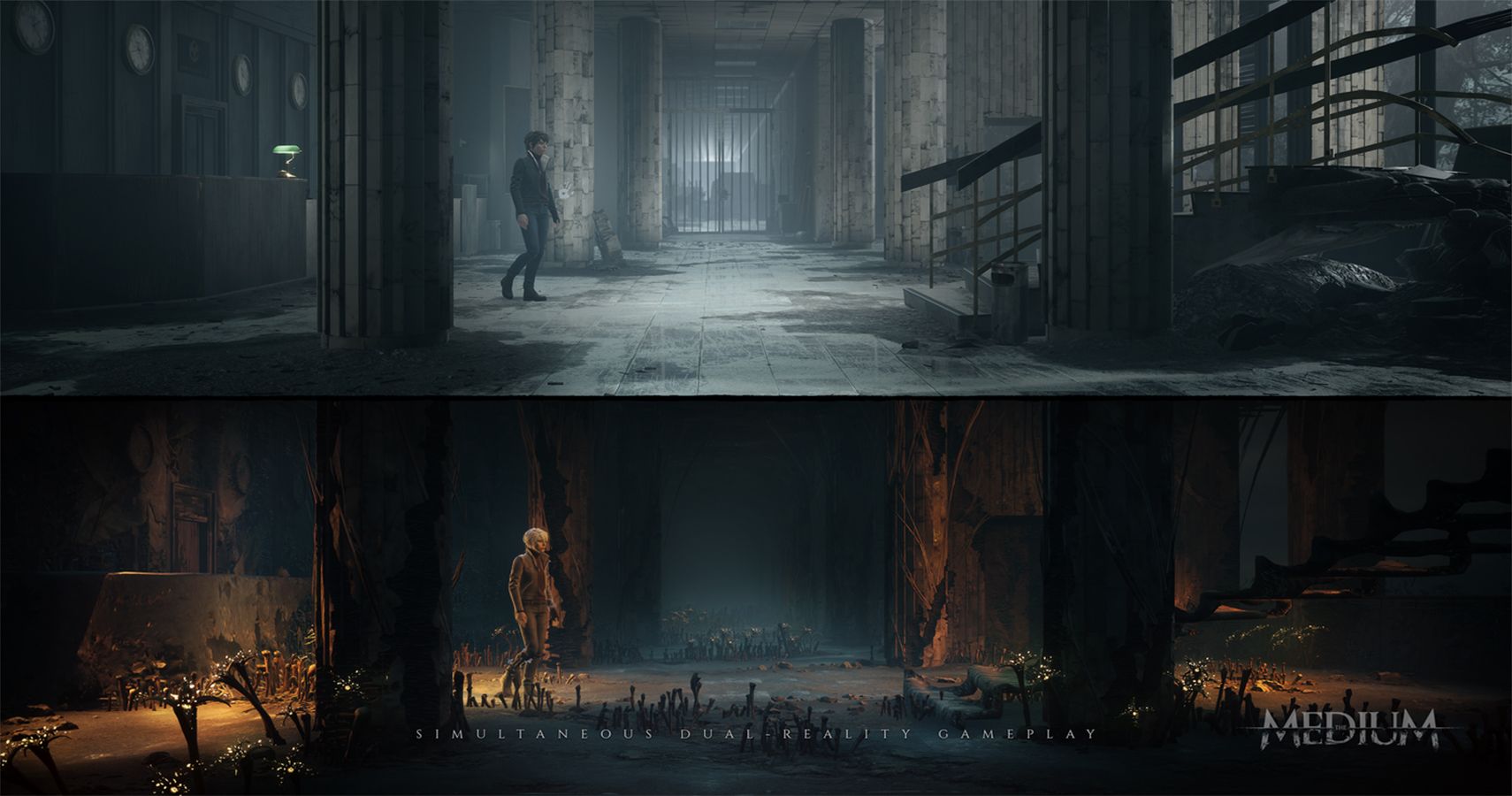 The ESRB website shows a listing for The Medium with Playstation 5 shown as one of its platforms. While this is hardly an official confirmation that it is coming to PS5, it can be seen as a pretty good indication that this split-screen thriller is going to be playable on a Dualsense controller.
The Medium received decent reviews when it originally released back in January. The PC version currently holds a 75% rating on Metacritic, while the Xbox Series X/S stands at 71%. It's the latest in Bloober Team's long list of disturbing titles such as the Layers Of Fear series, Observer, and The Blair Witch.
There are also rumors flying around about Bloober Team's next game as they're hiring on new staff for what's set to be a very big project. It's led some to speculate that they could be developing a new entry in the Silent Hill franchise for Konami, but as of right now, there's no evidence to back this rumor up. Just a lot of hope for the first good Silent Hill game in a long while.
It is interesting to see this news shortly after Bloober Team has reportedly backed out of acquisition talks with big-name publishers. Considering that The Medium has been touted as an Xbox exclusive for quite some time, it seems likely that Microsoft may have been one of the companies who attempted to purchase the Polish horror game developer. With those discussions now over, perhaps Bloober is trying to maximize the exposure of this game by getting it on whatever console can run it.
If this ESRB listing is accurate, we'll probably get an official announcement from either Sony or Bloober Team sometime soon. It'll be good news for horror fans and owners of the ever-elusive PS5. 
Source: Read Full Article