The demo for WRC 10 hits the Steam Next Fest on June 16, 2021, letting players get a taste of being behind the wheel of their favorite rally vehicles and onto legendary race tracks before the full game launches on September 2. The WRC series has certainly found its stride over the past few games in the series, and WRC 10 looks poised to continue that trend. Even in its early access state, WRC 10 continues to be as fun as it is immersive in its presentation of a hyper-realistic racing simulator.
That's a major point to be discussed as it's, well… pretty much the point of the WRC series and a big reason why Nacon is the game's publisher. Nacon specializes in the racing sim genre, publishing game's that provide realistic and immersive experiences for racing fans. WRC 10 is no different in that regard, continuing to build upon the success of its past few titles with its realistic visuals, dynamic weather, co-driver mechanic, and in-depth vehicle configurations. At least, that's what players can expect once the full game is released.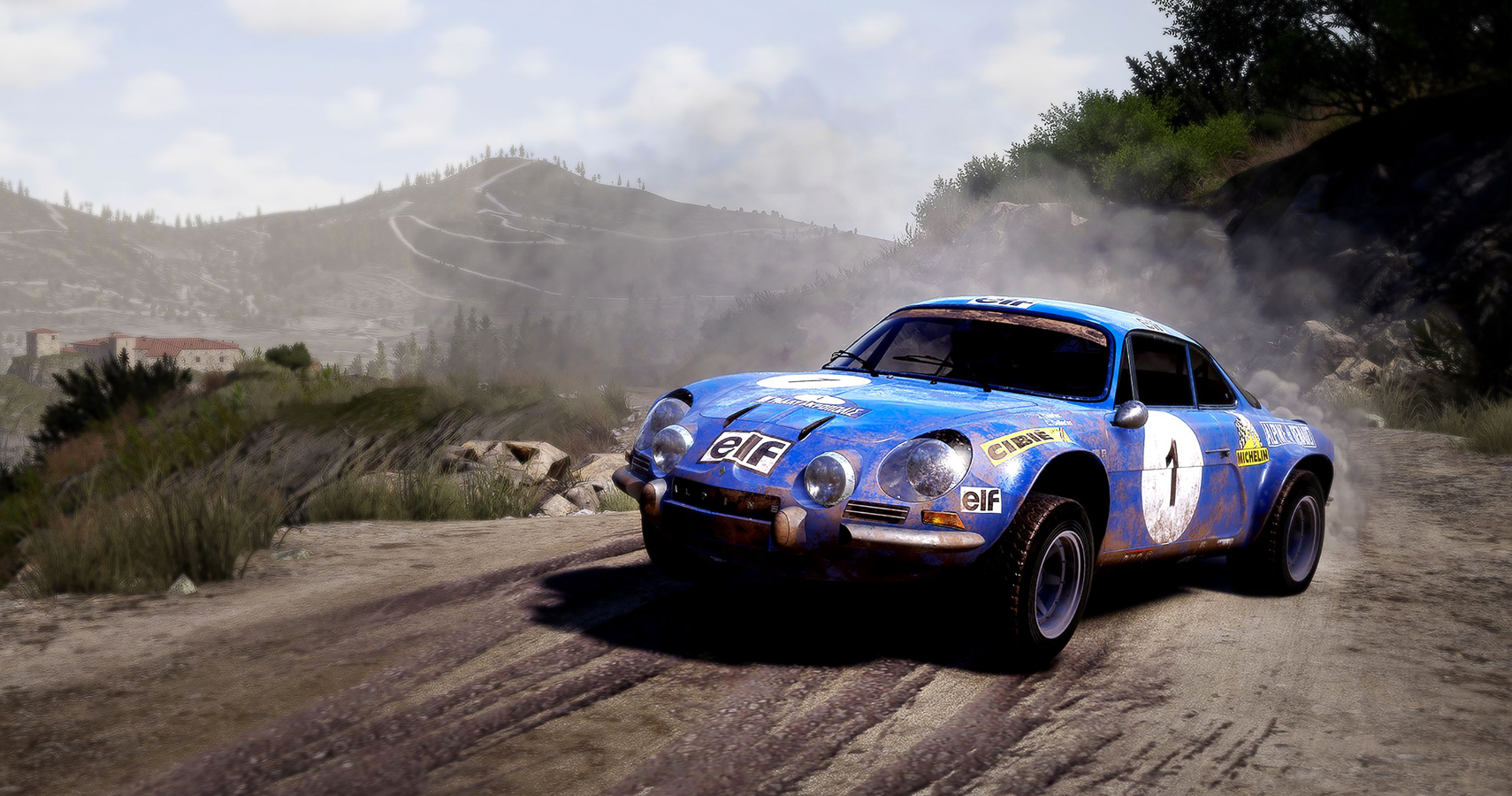 The demo for WRC 10 is pretty bare-boned. You're really only able to access a handful of quick play events where you can select a track located in Croatia, Estonia, or Spain, choose your car and driving team, and then compete for the best overall time by racing against the online leaderboard. To be honest, that's really all that's needed for this demo. Anything else – such as the game's extremely in-depth career mode – might be a bit overwhelming for a demo. That said, you're still able to explore the game's menu screen to see what will be waiting for you once the game releases.
In addition to the game's career mode, you'll be able to take part in online multiplayer timed events, solo challenges, coached trainings to learn the tricks of the trade, as well as the co-driver mode which allows one player to be the driver while the other player gives them directions for what lies ahead on the racetrack.
Even though it's a demo, don't think for a second that the races are going to be a walk in the park. Because they're not. The hyper-realistic nature of WRC 10 is on full display in the demo, creating a need for you to bring your A-game the second that you take the driver's seat. Just like in previous games, WRC 10 is hard.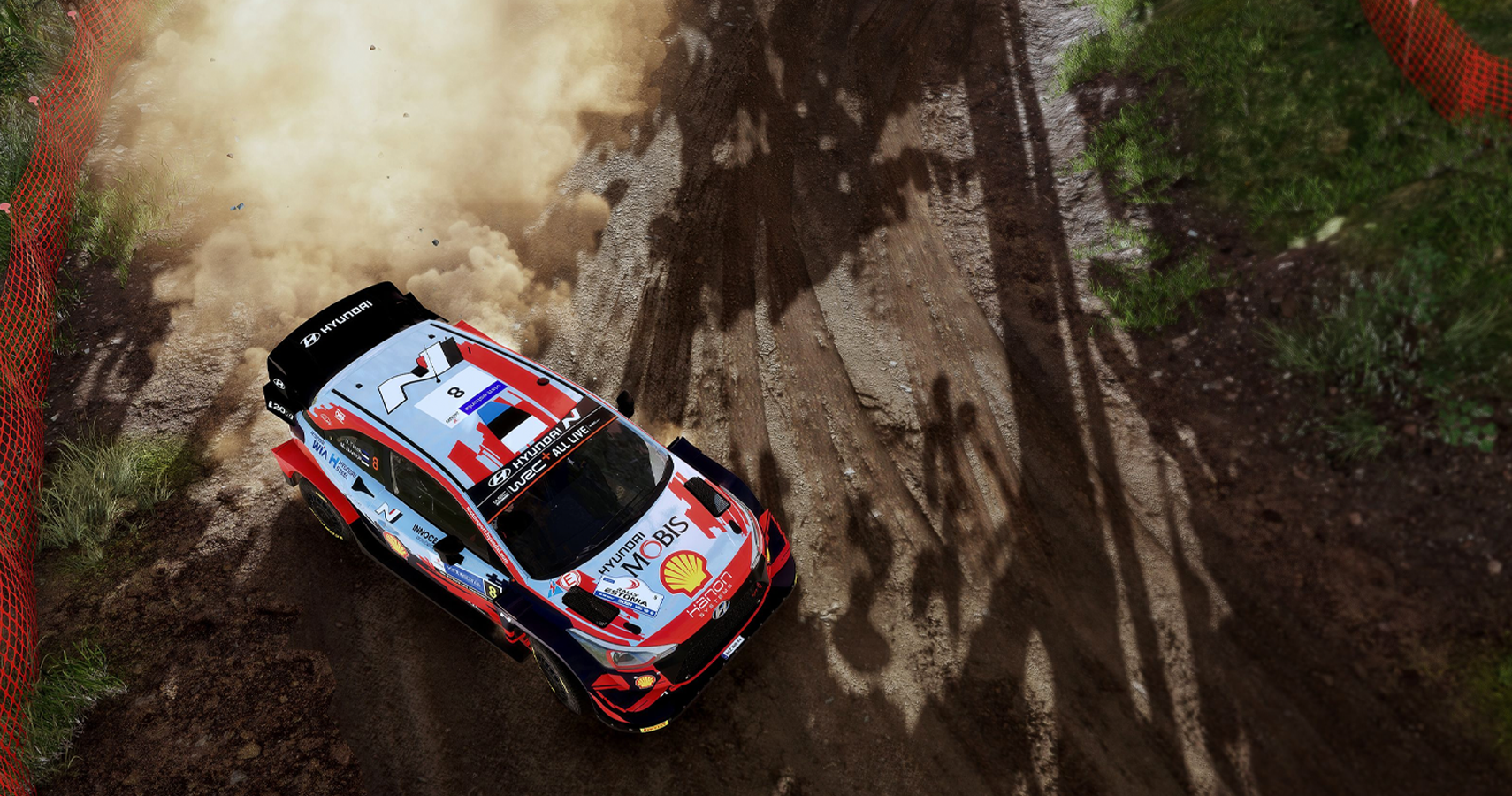 The difficulty only increases should you decide to change a race's time of day and weather. In my case, I decided to go from zero to 60 when checking out the Elva course in the Rally Estonia 2021 event. I set the time of day to night time and set the weather as storming. I spent about 15 minutes just trying to get to the first checkpoint on the course. I had an incredibly poor line of sight thanks to the torrential downpour, and with such a wet and muddy track, it was shocking if I wasn't hydroplaning off of the track into a tree or barricade. My vehicle ended up in the flooded irrigation ditch more than I'd like to admit.
Without ever actually making it across the finish line, I decided to try the same course again, but this time with clear weather at dawn. What a difference. I could see where I was going, unimpeded by fog or mud. I was able to maintain control of my car far more successfully than in the rain. I was able to make it to the checkered flag (and a lot quicker than I expected). Dynamic weather typically plays a large role in the single-player career mode, and developer KT Racing has done well to really make you consider your racing strategy depending on the weather and track conditions.
One of the coolest things I saw, though, was that the flooded irrigation ditch was as dry as a bone. Would it have worked if it was filled with water during a race with clear skies and sunshine? Of course, but that small detail (amongst many others) goes a long way to maintain that immersive simulation.
When it comes to cars, I'm certainly no gearhead. I do, however, have an affinity for rally racers. The WRC series isn't for everyone, but if you're looking for an incredible rally racer, I will always recommend this series over others, such as Dirt. I have no doubt that WRC 10 will be another solid addition to the franchise when it releases on September 2 for PS4, PS5, Xbox One, Xbox Series X|S, PC, and on Nintendo Switch at a later date.
A PC code was provided to TheGamer for this preview. The WRC 10 demo will be available on June 16 during Steam Next Fest.
Source: Read Full Article