Quick Links
In World Of Warcraft: Dragonflight, being the best DPS is a competitive place to be. Class choice is an aspect of this, which is why Tier Lists exist, but in the end, it does come down to the player's skill.
The classes that easily excel at dealing damage can be divided into four tiers based on their overall performance: S-Tier, A-Tier, B-Tier, and C-Tier. Each class has unique abilities and playstyle and excels in different areas. Some classes can bring certain utilities to the party that even the best-ranked classes can't.
DPS Tier List Criteria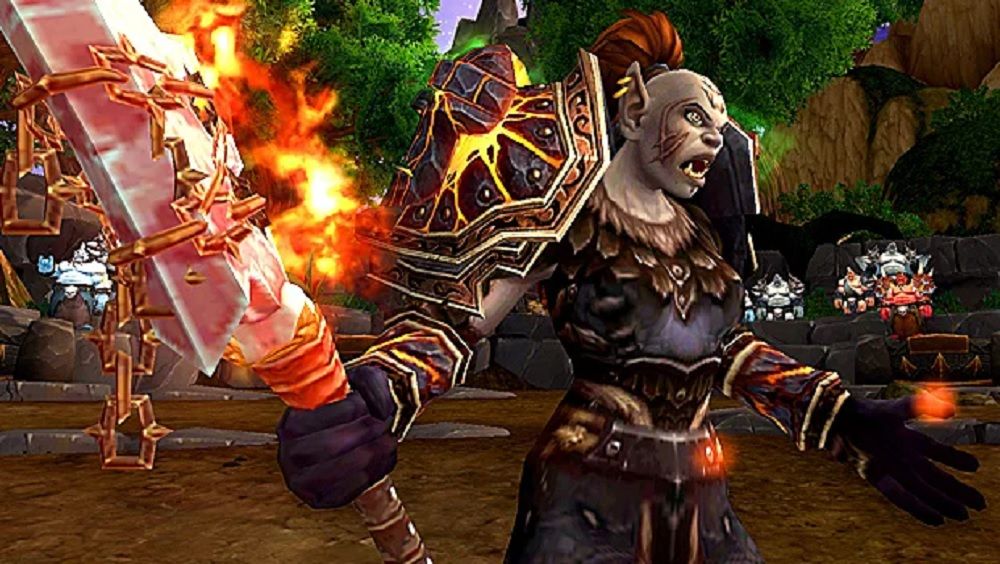 An essential part of any team is good composition. DPS makes up three of the five roles for anyone delving into the dungeon to make sure you time the Mythic+ or finish the Raid. The DPS role is critical to ensure your damage output is efficient enough to complete your goal. Some DPS classes are better at single-target damage, and others at AoE damage. A good mix of both is always a good choice for team composition.
The DPS role is the most varied in the number of classes that can fit this role; however, you might be overwhelmed with which class to choose since there are a lot of choices and variances. Some lower-tier classes may bring specific utilities that the higher-tier classes can't.
Don't let this Tier list discourage you from picking one of the lower tier classes — a good amount of it will be gear and player skill. However, it is good to know that the higher tier classes will have an easier time putting out the most damage. At the same time, if you want to have an easier time being the top DPS, picking a higher-tier class will certainly help.
This DPS Tier list is mainly based on which classes can deal the most damage quickly, easily, and efficiently. If you use a damage meter add-on, you will soon see why these are the DPS Tier lists.
S Tier: The cream of the crop and best of the best in damage output. These will almost certainly be a must in any party.
A Tier: The strong and substantial tier. These classes will have the possibility of keeping up with the S Tier, but overall, they are just below the cutoff.
B Tier: The mid-tier. These classes will certainly be helpful and can prove themselves, but damage numbers did not compete with the first two tiers' overall damage output.
C Tier: The last tier, and thankfully these classes didn't make it to a possible D Tier. These have overall poor damage meter numbers, but with proper gear and player skill, may still prove viable, though it will be a tough battle against the other tiers.
Mythic+ Tier List
Let's look at which classes shine in the Mythic+ content and the Pros and Cons of each class. This Tier List is based on damage output, so some classes in the lower tiers may prove quite useful in making sure you can time the Mythic+ dungeon.
Mythic+ Tier

Classes

Pros and Cons

S-Tier

Pro: Powerful High Damage Cooldowns
Con: Sustained Damage Tied to Cooldowns

Pro: Consistently High AoE damage
Con: Relies solely on Blade Flurry for AoE damage

Pro: Great in many aspects
Con: Best in none

Pro: Good Burst damage
Con: Damage outside of Shadowdance and Symbols of Death is low

A-Tier

Pro: Strong damage in single-target and AoE
Con: N/A

Pro: Steady Damage output
Con: Cleave has to be talented for

Pro: Strong sustained single-target damage
Con: Punished by heavy movement encounters

Pro: Fast and easy class to play
Con: Fast Rotation can be hard to maintain

Pro: High Single Target and AoE
Con: Low mobility

Pro: High Single Target damage
Con: Dependent on pets

Pro: Best utility outside of raids
Con: Tends to be done outside of specific scenarios

Pro: Great damage spread
Con: Mobility diminishes damage

Pro: High burst damage
Con: Requires planning cast times

Pro: High Mobility
Con: Downtime reduces damage

Pro: Strong Burst damage
Con: Dependent on Cooldowns

B-Tier

Pro: High sustained DPS
Con: Not much burst damage

Pro: Strong AoE
Con: Requires time to do severe damage

Pro: Great cleave damage
Con: DoT management needs lots of focus

Pro: Great Single Target and Cleave
Con: Low Mobility

Pro: High Mobility
Con: Low Health Points

Pro: Great Burst
Con: No spread cleave

Pro: Easy playstyle
Con: Pet AI isn't great

C-Tier

Pro: Great burst damage when needed
Con: Low Mobility

Pro: Great mob control
Con: Low Mobility

Pro: Easy to play
Con: Low AoE damage
Raid Tier List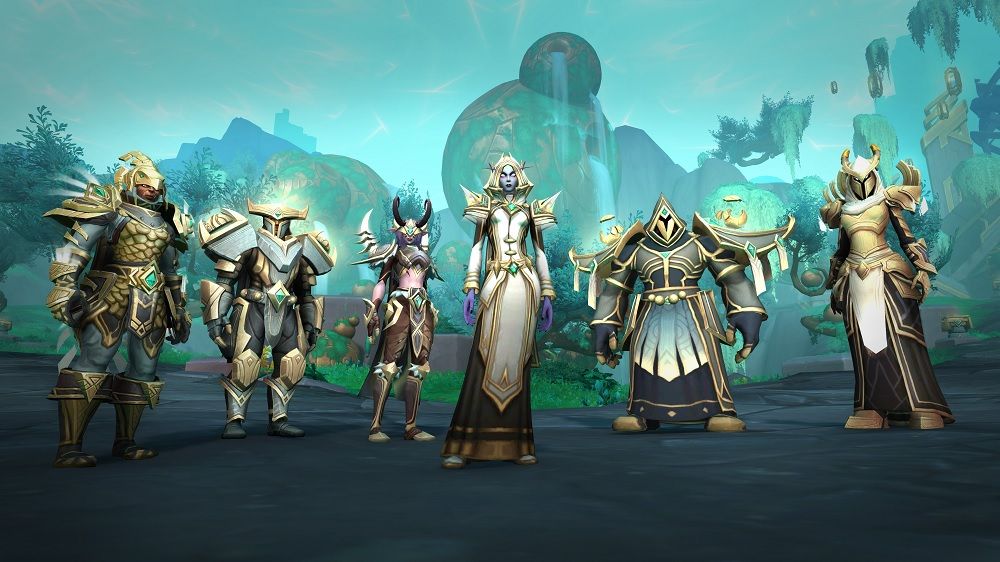 This is the tier list for Raids, plus the pros and cons of each class. Remember that just because a class is in a lower tier does not mean they cannot prove helpful in the raiding party.
Raid Tier

Classes

Pros and Cons

S-Tier

Pro: Easy to Play
Con: Outside of Cooldowns, damage is weaker

Pro: Strong Cleave damage
Con: Requires many keybinds

Pro: Good group utility
Con: No universal single-target and AoE Build

A-Tier

Pro: Strong Burst and AoE
Con: Not great sustained Single-Target damage

Pro: High mobility
Con: Low sustained single target damage

Pro: Good Group Utility
Con: Damage Varies due to RNG

Pro: Great utility
Con: Can be difficult to play efficiently for new players

Pro: Some Talents are east to play
Con: Utility hardly used in raids

Pro: Great Mobility
Con: Bad burst damage

Pro: High Mobility
Con: Requires knowledge of fights to be efficient

Pro: Can remove lots of debuffs
Con: Only a single personal defensive cooldown

Pro: Effective ranged damage
Con: Low Raid and Mythic utilization

Pro: Brings important attack buff, Battle Shout, to the party
Con: Very specialized builds

B-Tier

Pro: Good Self Healing
Con: Movement requires planning

Pro: Very mobile and can sustain DPS
Con: Can't maintain cleave damage

Pro: Strong Survival Tools
Con: Low base utility in melee form in raids

Pro: High Single Target damage
Con: Low AoE Damage output

Pro: Efficient Cleave
Con: Takes time to gain resources

Pro: Strong single-target and cleave
Con: Weak burst single-target

Pro: High Burst and Cleave
Con: No Raid utilities

Pro: Cleave helps single target damage
Con: Inability to spend combo points significantly loses DPS

C-Tier

Pro: No requirement for a pet, and more damage without one
Con: Low utility without pet

Pro: Devotion Aura is excellent for raids
Con: Requires lots of uptime

Pro: Great Single Target DPS
Con: Low group utility

Pro: Great priority damage
Con: Burst damage needs time to set up
Although this is the DPS Tier List, it doesn't mean that you can't do great DPS as a B or C-Tier Class. Another way to view the Tier list is a class's ability to pump out significant damage easily.
If you want a quick way to be top damage, then by all means pick an S-Tier Class, but if you really want to challenge yourself, see if you can make a C-Tier class look like an A-Tier or S-Tier damager.
Source: Read Full Article