Willow always seemed like an extremely strange show to bring back. While it is a current trend in pop culture to mine nostalgia for safe revivals, Willow was not expected to be at the front of the queue. Though popular enough when the movie released in 1988, it has not survived in the annals of media like The Goonies or Stand By Me. The trite if endearing fantasy story launched Warwick Davis' career, though he's significantly better known these days for Star Wars, Harry Potter, and general TV appearances in his native Britain. Having listened to both Davis and showrunner Jonathan Kasdan discuss the movie's return as a Disney Plus series, it's clear this has been made with the fervour of a fan passion project rather than an algorithmically built, demographically focussed grouped remake. That love is clear to see and will be warmly appreciated by fellow fans, but at times it wanders too much and you get the sense it needed someone a little less connected to the project to make some important calls.
At this point, I have seen seven out of eight episodes of Willow's first season. Ordinarily I would prefer to see the whole series before coming to a judgement, but for the review period we were only given the first seven, so this will be an unscored review. I have seen enough of the show to be able to formulate thoughts about it, but am resisting giving it a score. Right now, I'm on a three and a half, but a great finale could make it a four if it really blew the doors off, whereas if Willow fails to assemble its many moving parts in a satisfying way (which is the horse I would bet on at the moment), it could be a three or even a two and a half. Long story short, Willow does a decent amount of things right, but I'm yet to see it figure out how to put it all together.
I rewatched the original movie ahead of settling down for the series, and the thing that most stood out to me were how very of its era the shooting style was. A lot of rustic practical effects, shooting on location, handmade sets, fuzzy camera for outdoor shots – there's none of that in the series, and it feels a little charmless. It looks how you'd expect a direct-to-streaming fantasy show to look. It's very clean, but occasionally very cheap. It wants to capture a grounded, modern look, but it lacks the budget of Game of Thrones and its penchant for violence. The fight scenes feel rehearsed and choreographed, lacking the panache of the original. They're entertaining to watch, but fall into the Disney trap of making everything a chance for a comedic soundbite, and it gets old. Nobody says, "well, that happened" after a skeleton army attacks, but it feels like that line might have been cut at some point.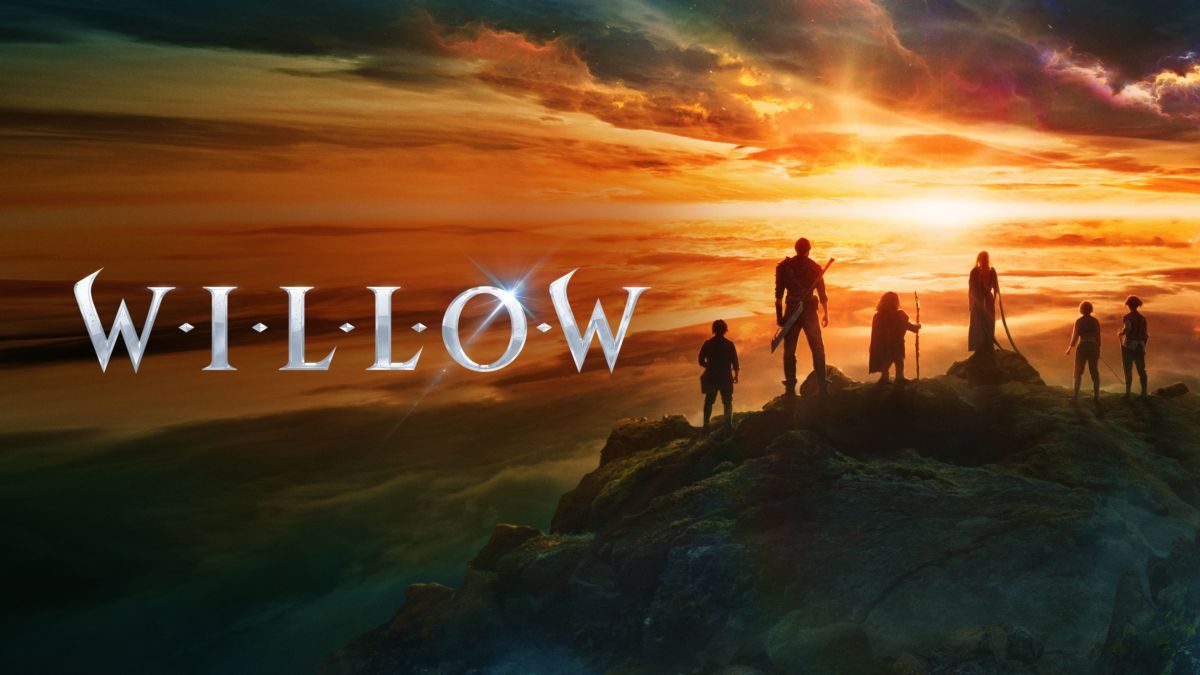 Willow wants to be taken seriously as a piece of important modern fantasy, but it also wants to be embraced with childlike glee. It wants to be a perfect recreation of the '80s movie but also wants to be prestige television in 2022. It isn't entirely able to pull off any of them, too scared to leave its other goals behind – too scared to leave even a single audience member behind. It's ambitious in its aims, but disappointingly safe in its execution.
The performances are a curious mix too. There are some familiar Disney faces, with Erin Kellyman and Tony Revolori among the supporting players, but the mass group of travellers is swapped around with each episode with the pack converging then splitting time and time again, it's difficult to build much chemistry. Kellyman is excellent, if a little dry for the fantastical surroundings, but is ripped away from her best scene partners too often. Revolori meanwhile fully buys into the cheesy magic of the original Willow, but the series' attempt to be a little more grounded sees him overplaying at times. Davis himself never quite feels like the star either – that would be Ruby Cruz, a breakout actor in the making.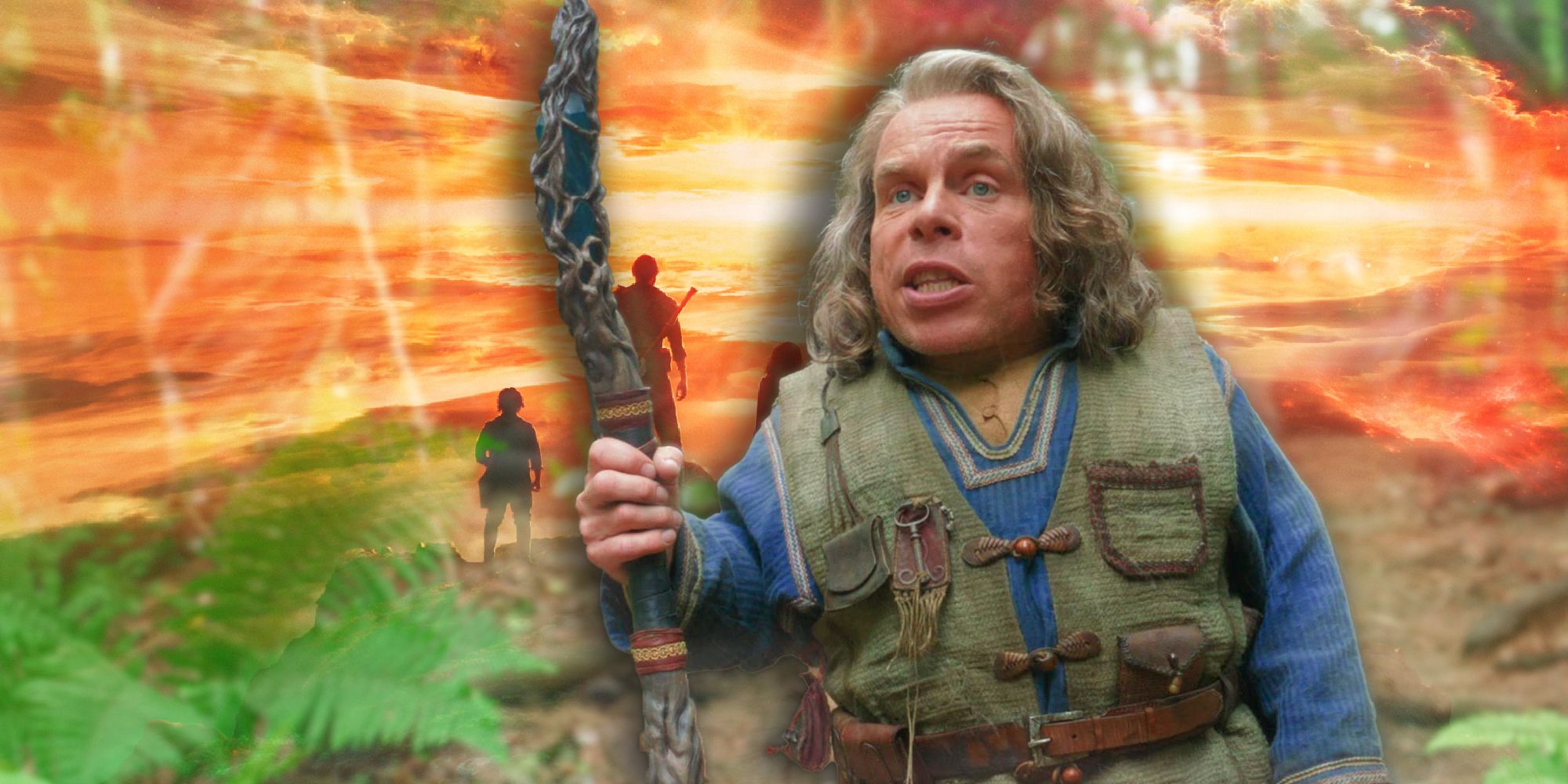 I'm not sure the Willow series will live all that long in the memory of many, but it sees Cruz establish a foothold that I hope propels her to stardom. She's the only cast member without a Wikipedia page and if Willow finds the right audience, she could have a breakout on the scale of House of the Dragon's Milly Alcock earlier this year. Cruz plays the child of Madmartigan and Sosha, carrying Val Kilmer's charm from the '80s flick into the modern day with a charismatic drive, stealing each scene she's in – she's her father's daughter. While we're on Game of Thrones, her character is closest in appearance and attitude to Arya Stark, but she plays it with a more layered charm, closer to a younger Daario. Much like Madmartigan in the original, she's the most interesting one here, and occasionally to the rest of the story's detriment.
Willow is an entertaining enough show, and I'm glad that a passion project like this has forced its way through amidst the MCU offerings and buffet of Star Wars spin offs. It's a for fans, by fans kind of show, but are there enough Willow fans prepared to go along for the ride? I still suspect it might not tie everything together as it should, but people who are excited won't be disappointed. I only hope there's enough of them for Willow to thrive.
Source: Read Full Article