We're now in Season 4 Week 2 of Fortnite and all the weekly XP coins have been shuffled around into new locations. With so many new cosmetics to unlock this season, getting some easy XP by collecting these coins is a great way to level up your battle pass fast.
Every week Fortnite changes things up with new challenges to complete and XP coins to collect across the map. If you're going after all the super hero themed skins and variants on your battle pass, you'll be glad to grab this easy XP to help boost your levels fast. As always, these coins come in a variety of colors worth different amounts of XP. This week you can get green, blue, and purple coins which are worth 5,000, 6,500, and 10,300 XP respectively (assuming you collect all the pieces that the purple coin breaks into). Here's where you should drop if you want to grab them all before they reset next week.
All Fortnite Season 4 Week 2 XP Coin Locations
Special thanks go out to Reddit user EvidentHS for compiling this map to help guide your coin hunt. There are a total of nine XP coins around the map to collect in Season 4 Week 2, consisting of two purple coins, three blue coins, and four green coins. Before you start hunting them down, be aware that some players have been reporting that there is a bug that does not give them credit on their Punch Cards upon collecting coins. A workaround for this is to only collect coins of one color per match, so consider using this method if you're afraid of this bug impacting you.
Coin Locations With Screenshots
Purple Coins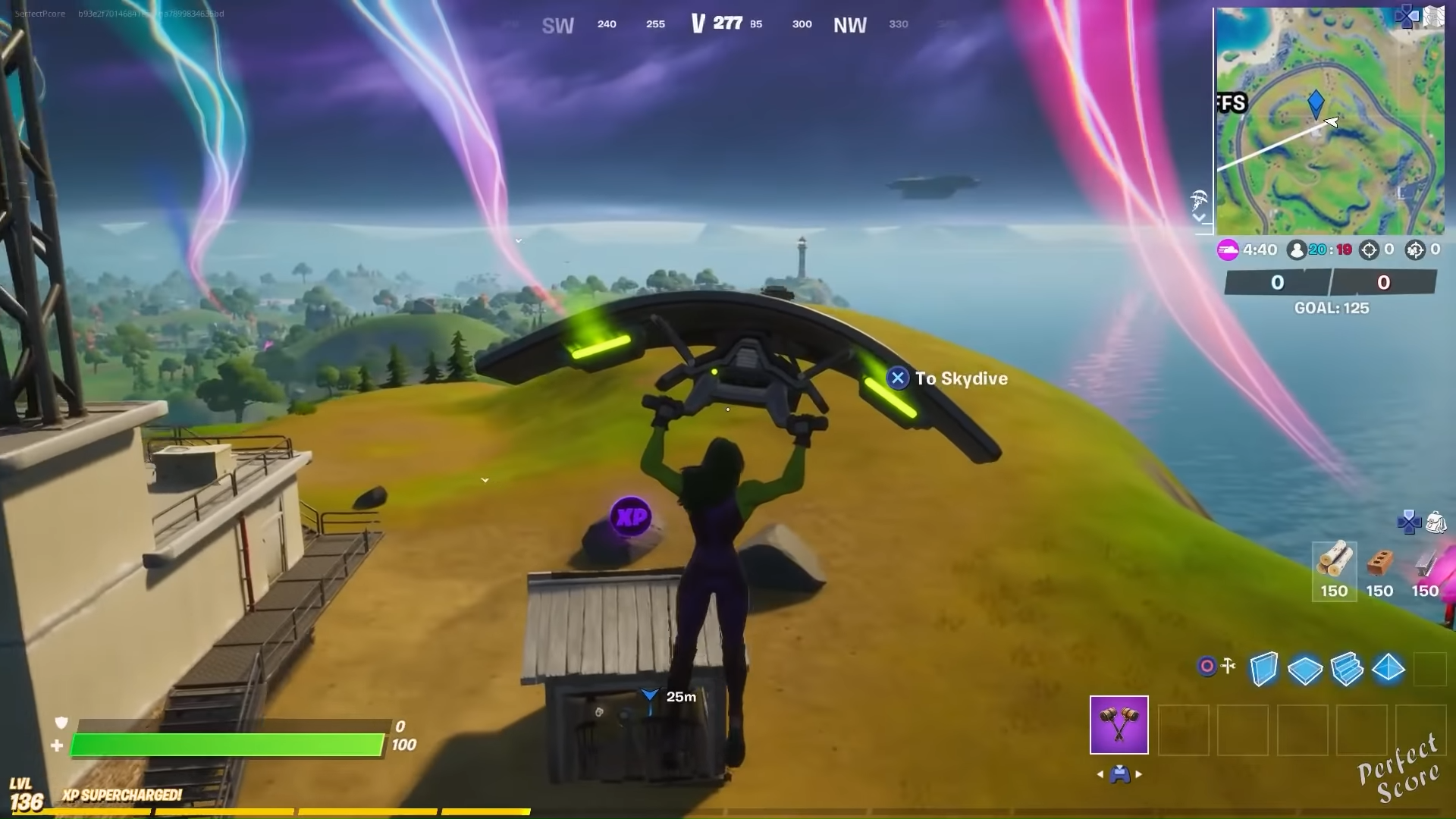 On the North side of the map, to the East of Craggy Cliffs on top of a wooden hut.
On the side of a crashed orange truck on the East side of Camp Cod.
Blue Coins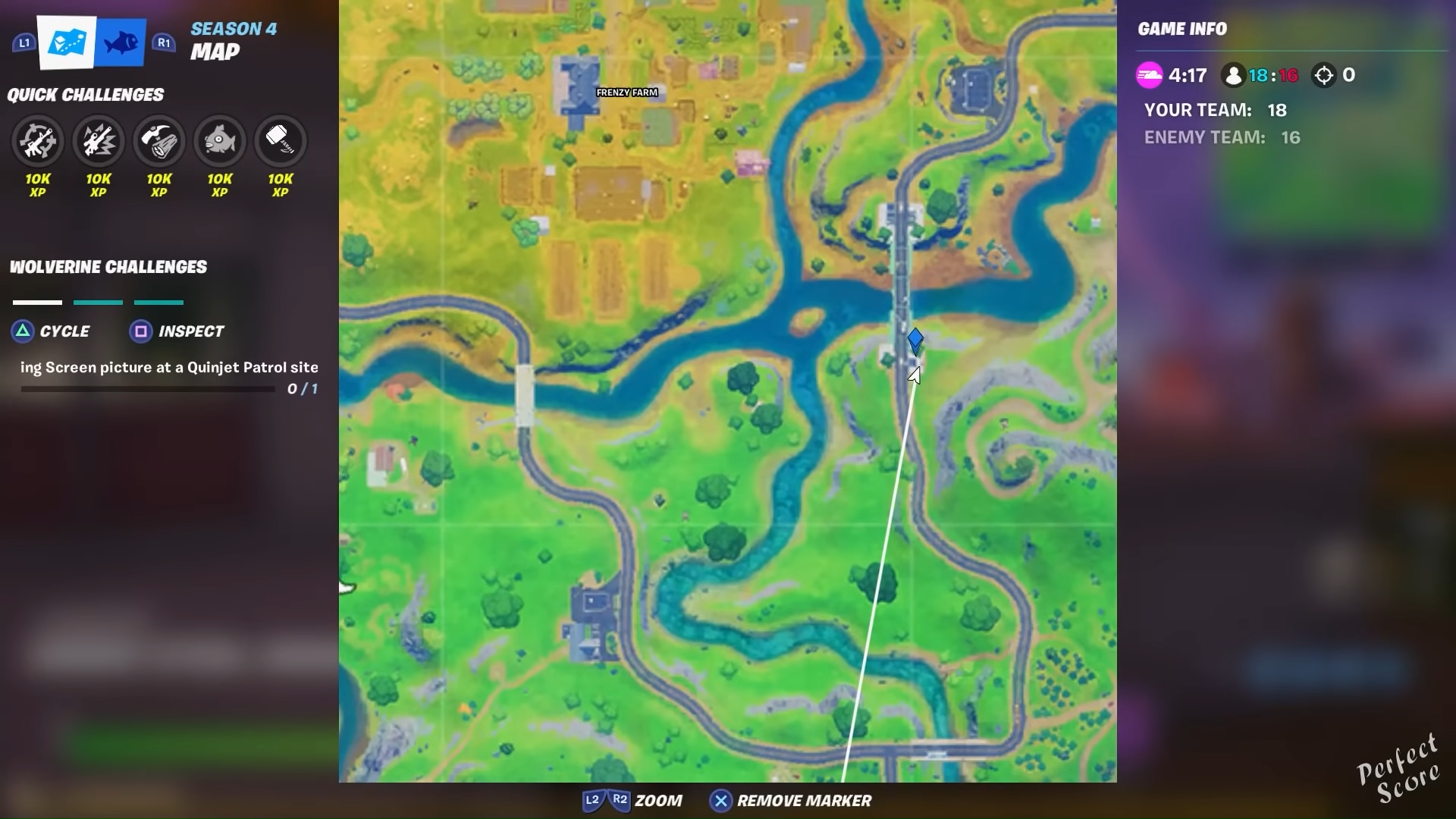 At the little structure on the South side of the steel bridge, hidden inside the metal box on the outside.
Find the fenced in area inside of Slurp Swamp and break open the metal pump.
Go inside the Cap'n Carp Bait and Tackle shop in Misty Meadows and smash open the cash register.
Green Coins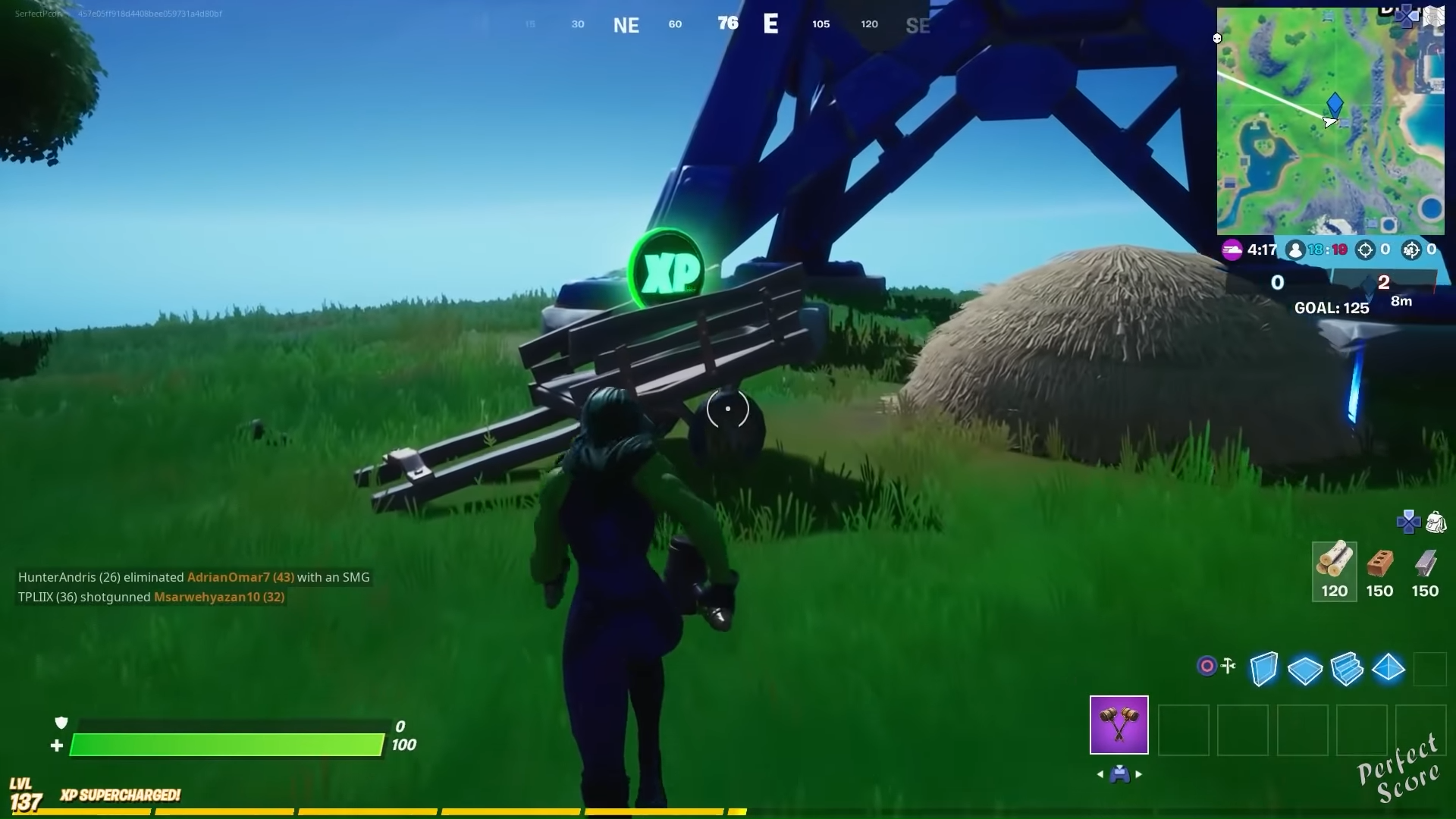 This coin is sitting in an empty wheelbarrow by a transmission tower to the Southwest of Dirty Docks.
Just to the East of Authority, this coin is stuck in a tree you'll need to build up to.
At the Unremarkable Shack landmark, go up the stairs and spot the green coin resting in a hammock hanging from the roof.
The final green coin is on the beach West of Sweaty Sands. Find an open shipping container with the coin inside.
If you are looking to maximize your time for XP gain, there are a few coins very near locations where the week 2 challenges can be completed, so you may as well do those while you're scooping up these coins. For example, one of this week's challenges requires you to dance on the heads of several of the Sentinel Heads that have been placed at the Sentinel Graveyard. This is just a short distance to the Southwest of the green coin you'll get from the tree near Authority.
There are also additional challenges that ask you to go to Authority and Salty Springs, which again are in very close proximity to that previous coin. With so many great, and rare, skins stashed deep in your battle pass, you'll want to take every advantage you can get to unlock everything while the season is still going.
Source: Read Full Article