The Sykov is an extremely powerful pistol in Call Of Duty: Modern Warfare and Warzone that has completely flipped the meta. Many are referring to the Sykov as 'broken', which means you definitely need it in your loadout. Here's everything you need to know to unlock the Sykov pistol in Warzone.
How To Unlock The Sykov
The Sykov pistol is unlocked by completing a specific challenge in either Modern Warfare multiplayer or Warzone. Players must get four pistol kills in five different matches. This means you need to get a total of twenty kills, with a limit of four in a single match, to unlock the Sykov.
How To Get Easy Pistol Kills
If you want to unlock the Sykov quickly, there are a few tips that you should remember.
If you have Modern Warfare, then the easiest way to complete this challenge is in multiplayer. There are many maps that will make it much easier to get pistol kills, such as Shipment and Shoot House. Simply spawn in with a pistol and dive into the chaos to get some easy kills.
If you only have access to Warzone, then this challenge will be a bit harder. Plunder is your best option since you can spawn in with your own loadout and respawn when you die. Create a powerful pistol class and treat Plunder as if it were a Team Deathmatch to prioritize those pistol kills.
This challenge is going to be extremely difficult in Warzone's main Battle Royale mode, as you will only have one life (or two if you win in the Gulag) to get all four of the kills you need in a match. The best way to complete the challenge in Battle Royale is to attempt all of the kills as soon as the match begins so that your opponents are still using the starting pistol too.
You could also sit in the plane until you are forced out at the end to see if there are any idle squads. They will slowly parachute down at the edge of the map, where you can then get some easy kills.
Can You Track Challenge Progress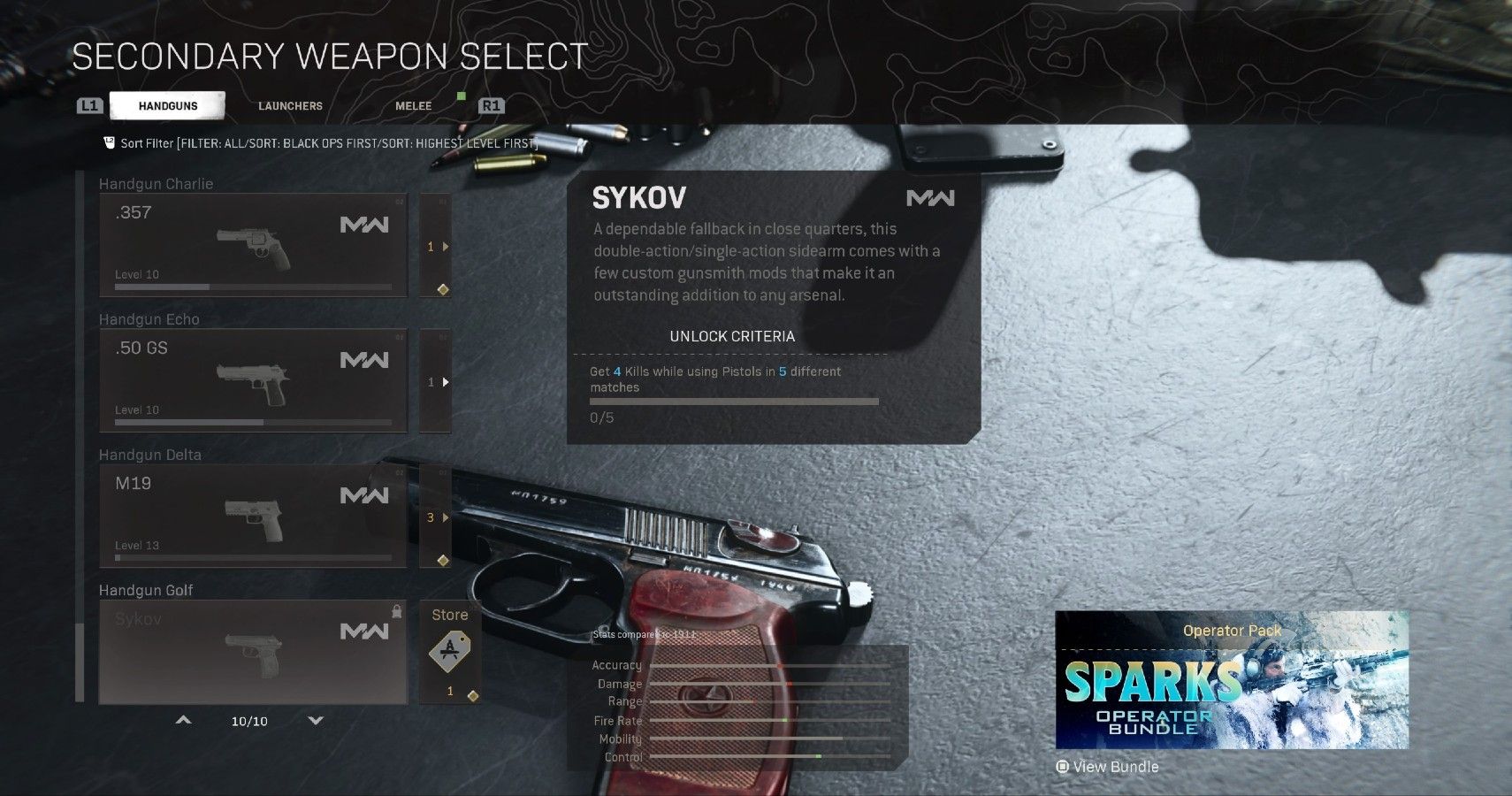 As always, you are able to track your progress for this unlock challenge. To see how close you are to unlocking the Sykov, go to the loadout menu and open up the secondary weapon tab. Find the Sykov amongst the list of Handguns and it will show your challenge progress.
Can The Sykov Be Unlocked In Cold War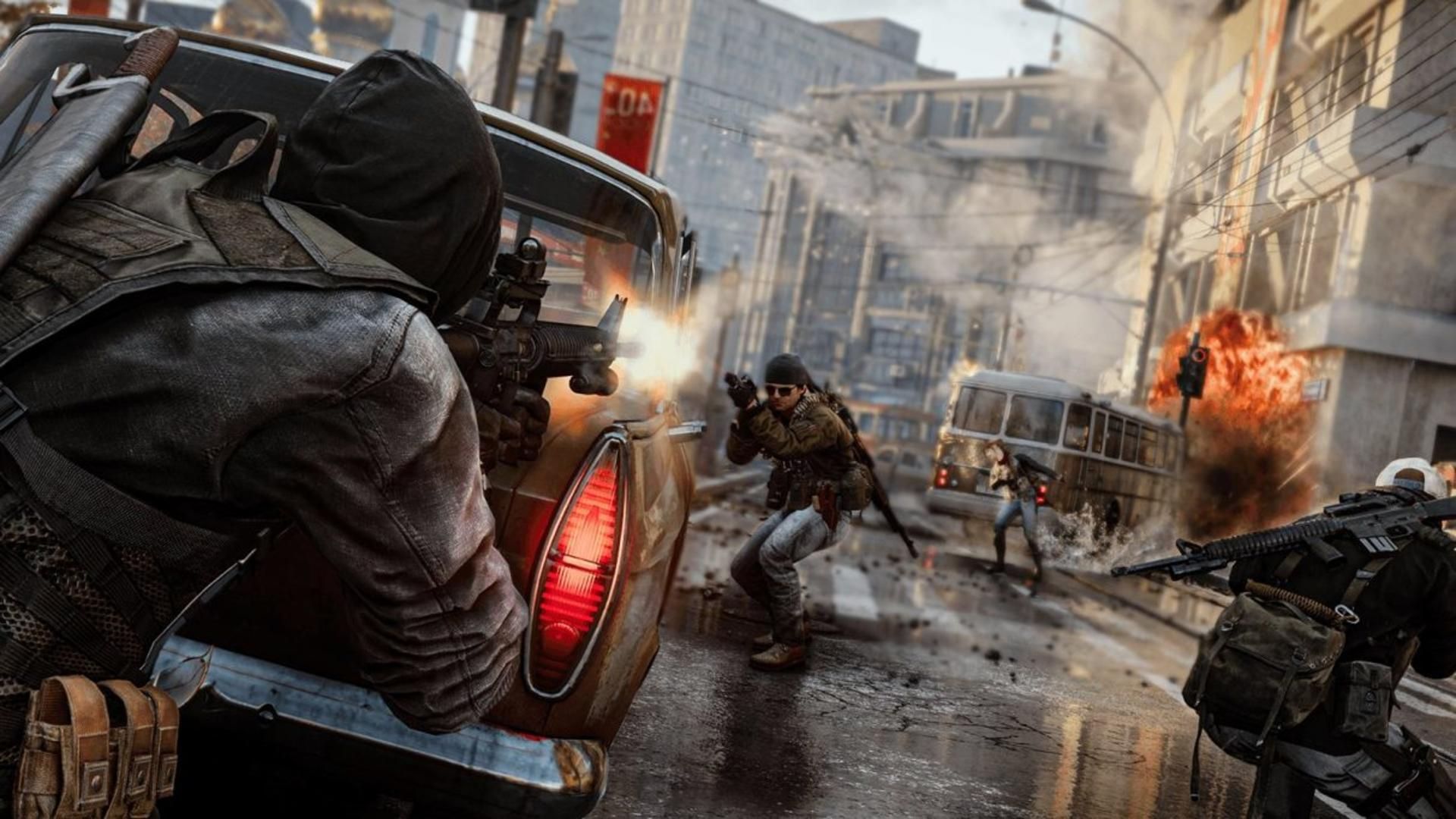 Surprisingly, the Sykov pistol is not available in Call Of Duty: Black Ops Cold War. This means the unlock challenge cannot be completed in Cold War, so you need to play either Warzone or Modern Warfare if you want to get the Sykov for your loadout.
Next: How Call Of Duty Does Microtransactions Right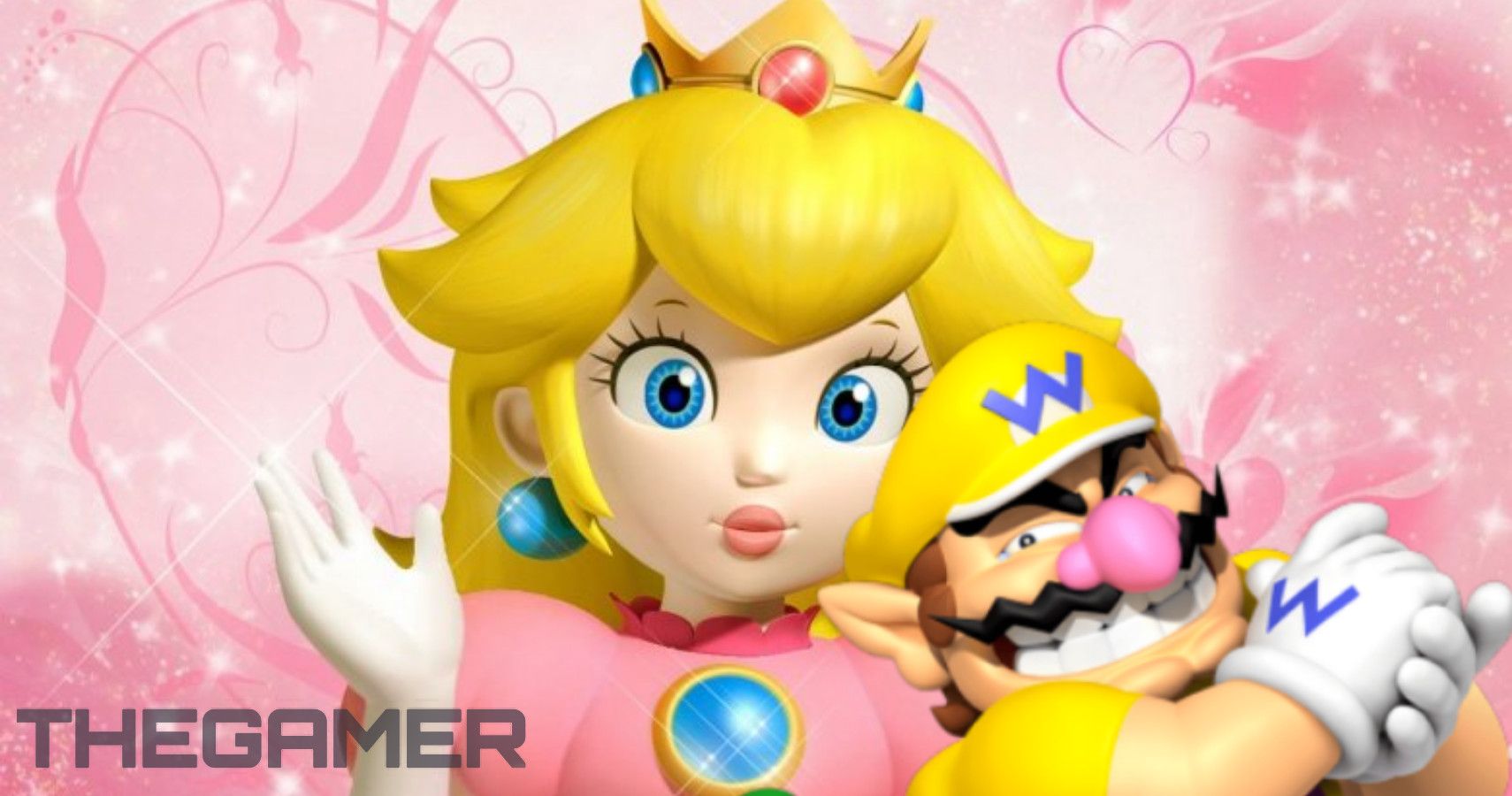 Guides
Call of Duty: Warzone
Source: Read Full Article