Free-to-play games continue to be a hugely popular component of the gaming market, and Ubisoft has taken notice, with the company making it clear it aims to broaden its horizons in this space moving forward with new titles based on existing franchises instead 3-4 standalone blockbusters a year.
Last year saw Ubisoft release the hugely successful Assassin's Creed Valhalla and Watch Dogs Legion, and although the company continues to report record numbers in terms of growth and sales overall, the rise of free games like Genshin Impact and the continuous Fortnite revolution has forced it to reevaluate its financial goals in the long term. This was previously hinted at with the announcement that The Division Heartland would be a free-to-play initiative coming next year, a strategy that Ubisoft will be doubling down on.
During Ubisoft's 2021 fiscal year earnings call, CFO Frederick Duguet explained that "prioritizing triple-A games development was no longer a proper indication of our value creation dynamics", and thus the publisher would be moving on from that model into one that looks to favor the development of "high-end free-to-play" that can be grown into triple-A experiences. Duguet made clear that this decision was a "purely a financial communication evolution" that would not impact Ubisoft's ability to consistently put out titles.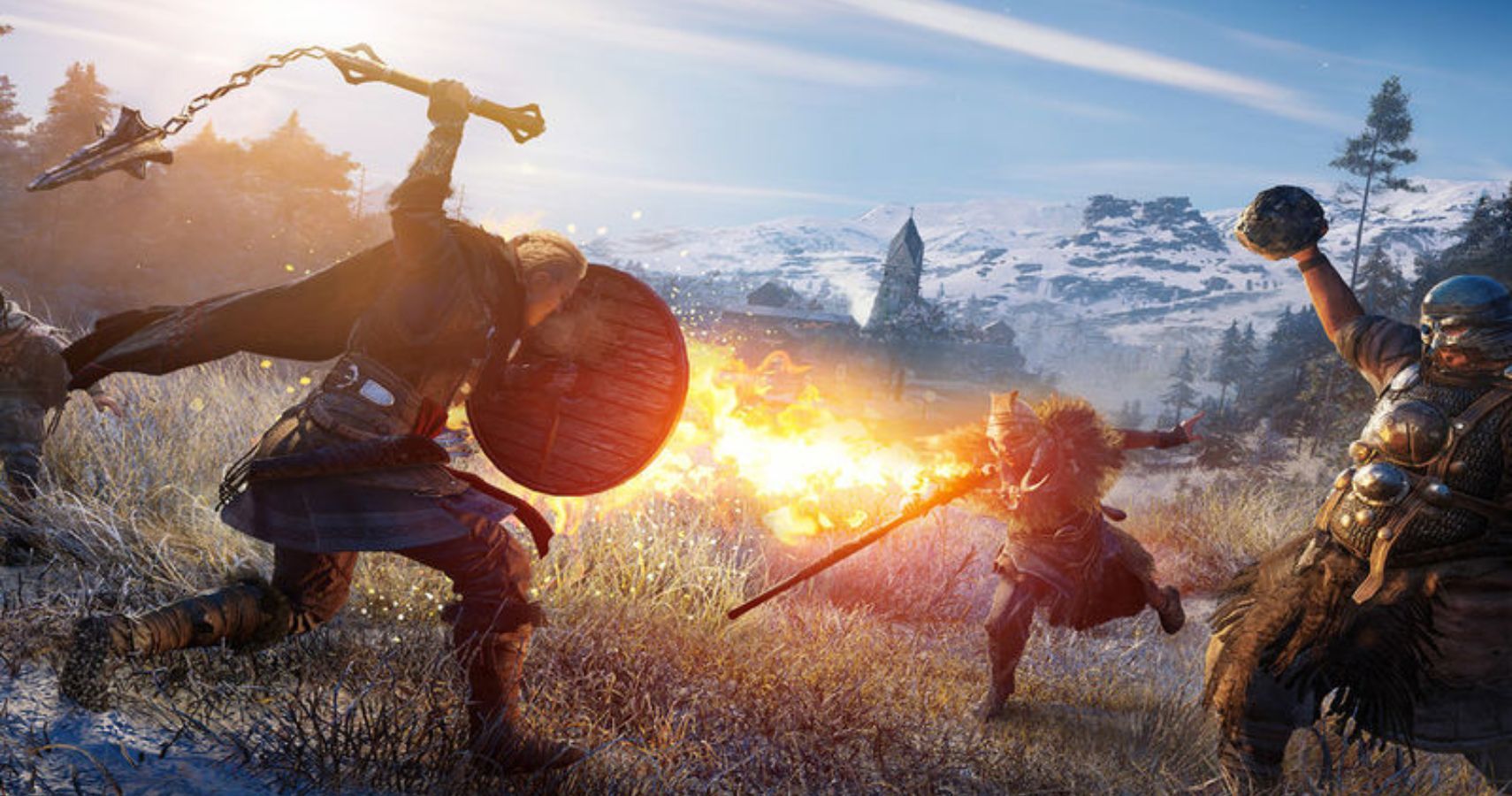 Executives were cautious of this being the first year for Ubisoft to seriously enter the free-to-play market with full force, considering an opportunity to expand its player base thanks to an already established repertoire of game franchises like Assassin's Creed or Rainbow Six, which could receive free-to-play versions in the future. He quoted the performance and player base garnered by the likes of Brawlhalla and Hyper Scape as examples, pointing that PC and consoles would go first, with mobile gaming saved for a second stage.
The main takeaway here seems to be obvious, as companies like Epic manage "full penetration" of the market with the Fortnites of the world, Ubisoft would appear to be missing out on a huge opportunity to market its games to a bigger fanbase that can support its titles for many years with continuous purchases, unlike the traditional model that limits the timeframe for which a game can continue to make money for the company. This trend is not unique to Ubisoft, as even Square Enix wants to monetize the mobile gacha ecosystem with Final Fantasy 7: Ever Crisis and Nier Reincarnation.
Source: Read Full Article