Ubisoft seems to be drilling down on its blockchain implementation strategy. After saying that players "don't get" NFTs, the company also had to deal with a lot of questions from its own employees. The management shared its point of view on the subject via the company's internal social media platform, but it appears that it wasn't received well at all.
A report by Bloomberg reveals that there have been many negative comments by employees on the management's decision to stick with Ubisoft Quartz. One of the comments that could be seen by all Ubisoft employees on the internal platform said it was a "deeply embarrassing day" to be an employee of Ubisoft.
The main aim of the internal memo was to answer any questions that employees may have had about blockchain technology and also to communicate the company's strategy to leverage it. It was later updated saying that the studio will address all "current limitations and risks." However, according to information gathered by Bloomberg, this did not stop the tirade of negative comments.
"Are we competing with EA for the 'Most hated Game Studio by the public' title? Because this is how you do it," wrote one employee.
"I think the kids call this entire comment section 'being ratioed'. Seriously, our confidence in management was already shaken by the handling of harassment cases, and now this?" wrote another.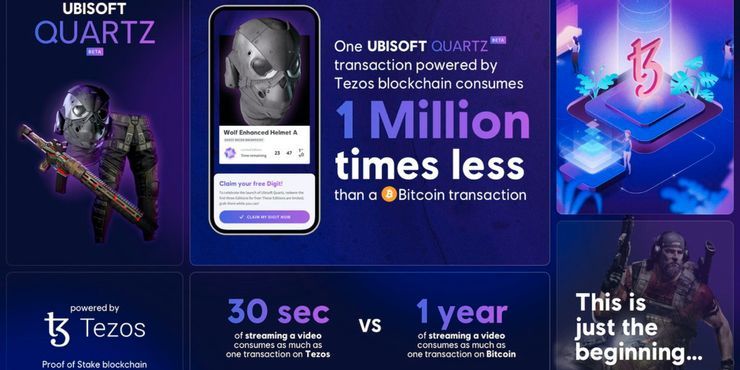 A statement sent out by a Ubisoft exec said that the company will "take the encouragement as well as the concerns to heart". However, they weren't too pleased that these negative comments got out. "Sharing confidential information, including from internal forums, is a violation of our employment agreement, and, more importantly, a violation of the trust that team members place in each other to be able to freely express themselves and have candid, productive discussions," they said.
Only time will tell if the employees and management will be able to reach common ground on this matter. Besides internal memos and blockchain related workshops, another method Ubisoft has been using to get it's employees warmed up on NFTs is by gifting them special tokens on the 20th anniversary of the Ghost Recon franchise in recognition of their hard work.
Source: Read Full Article