Ubisoft has experienced a mishap recently concerning in-game achievements, as the PC version of Assassin's Creed Valhalla was noticeably missing the important feature at launch. Ubisoft has since addressed the matter, and confirmed that the error was "unintended."
During some changes to its online services – launching Ubisoft Connect and Ubisoft+ – Ubisoft also released Assassin's Creed Valhalla on PC without any standalone achievements. As you can imagine, PC players who were excited to delve into viking territory quickly realized that the game was missing an "Achievements" section. While obtaining trophies and receiving recognition for completed challenges is not integral to the game's progression, it's still an important feature to have – and on that's already present on other platforms.
Ubisoft then began a game of statement tennis, going back and forth with one post contradicting the other. The initial post said that the missing achievements list was "unintended," and that work was being done by the publisher to rectify the mistake. However, two days later, Ubisoft stated that the game's missing achievements was "an intended change" to accommodate its expanded challenges feature; providing XP and rewards in Ubisoft Connect. The most recent statement supported Ubisoft's original remark, confirming that the removal of the achievements was, once again, "unintended", and Ubisoft confirmed that it was working on enabling achievements.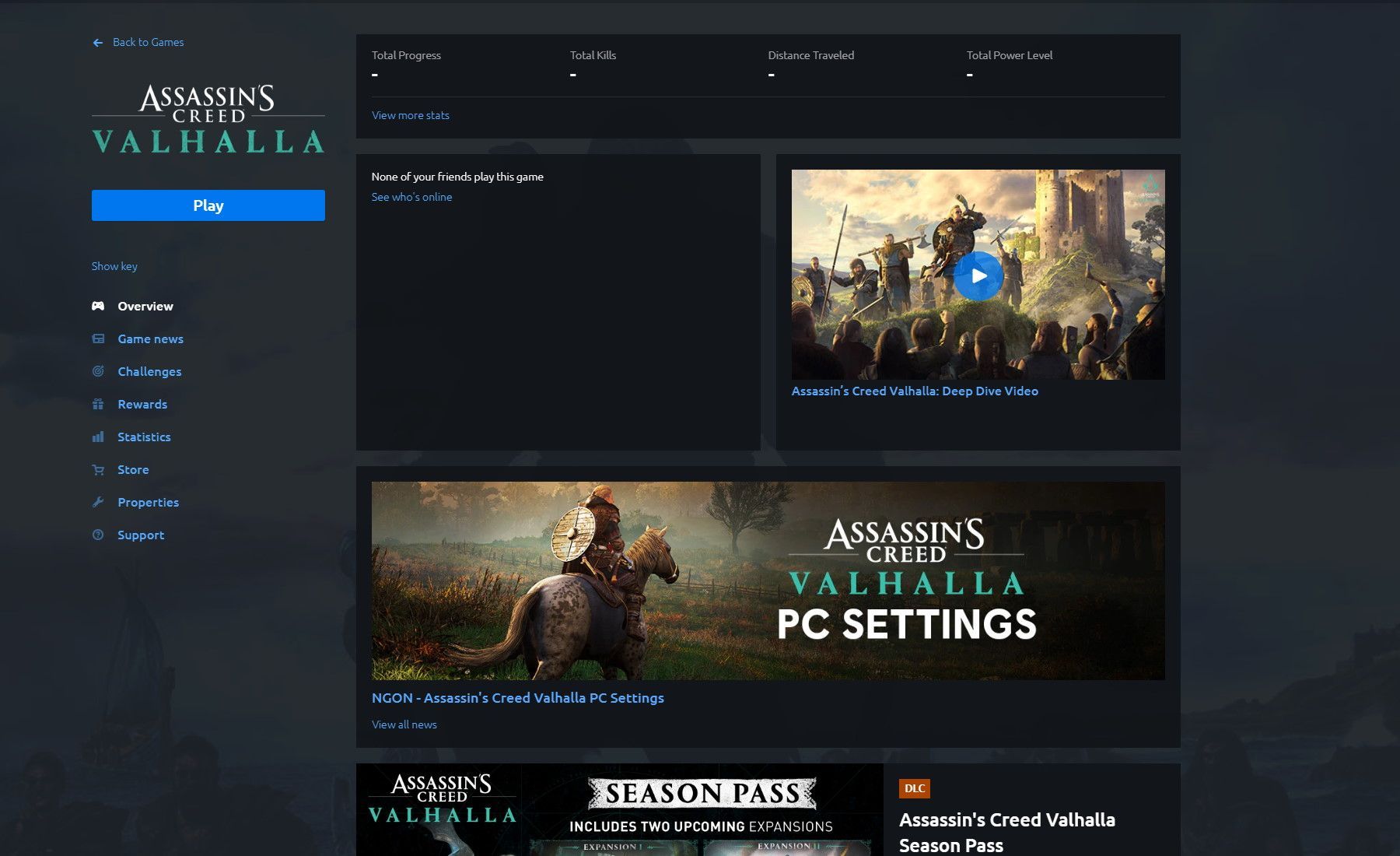 In short, achievements may be missing from Assassin's Creed Valhalla for a little while longer, however, PC owners can expect to see them on Ubisoft Connect some time in the near future. As expected, disgruntled Redditors voiced their opinions on the matter, and wanted no part in Ubisoft's subscription service after the uncertainty it created. It's not the first controversy Ubisoft has had to deal with concerning its new title, as the publisher recently had to apologize for its use of ableist language.
It seems safe to say that Assassin's Creed Valhalla will feature its mighty achievement list on PC very soon. Even if it was Ubisoft's intention to replace that feature with another, the fans have spoken, and the publisher should take heed. If you're focused on narrative progression, however, we have compiled a slew of helpful guides to aid you, including The Great Scattered Army guide and The Stench of Treachery guide.
Source: Read Full Article