After a year and three months of Epic Games Store exclusivity, Tiny Tina's Wonderlands is finally coming to Steam. Gearbox made the announcement today alongside news of a special incentive price that will last from launch day of June 23 until July 7 at 10 AM PT. The price itself wasn't disclosed, but we'll find out when the game becomes available to purchase on Steam in two days.
Tiny Tina's Wonderlands will come in both Standard and Chaotic Great Edition, which includes the Season Pass content, the Dragon Lord Pack (which includes some items to give you a head start on your Fatemaker journey), and the Butt Stallion cosmetic pack.
Season Pass owners will also be happy to note that June 23 is the same day that Molten Mirrors will launch, adding yet more bonus content to the game. The third Mirror of Mystery, Molten Mirrors can be accessed by seeing Vesper in Dreamveil Overlook.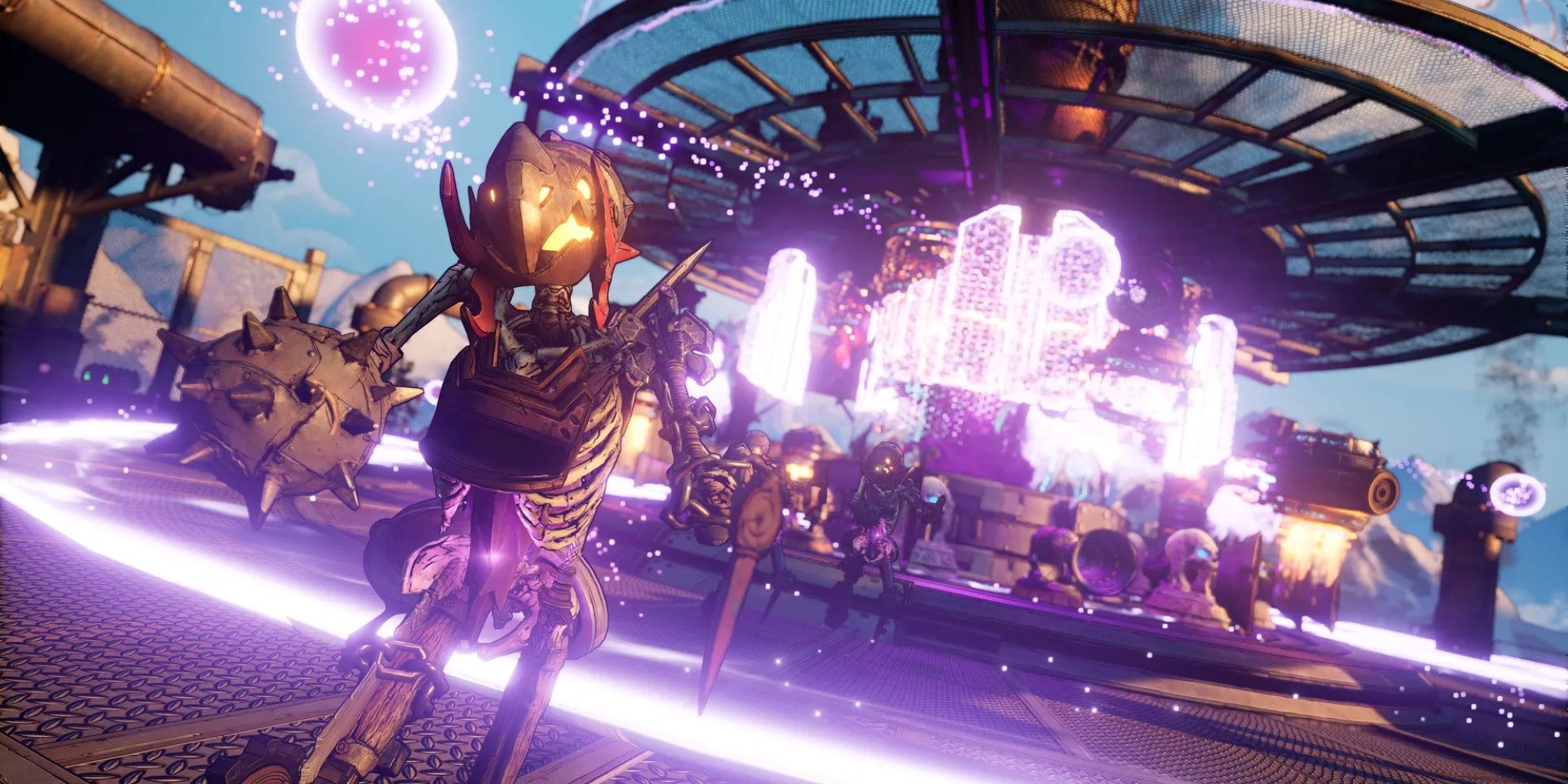 "Deep within his mountain stronghold, Fyodor the Soul Warden lords over his horde of lost souls," writes Gearbox. "In order to break their chains, you'll need to work past his murderous mechanized defenses, including terror-powered turrets, blazing furnaces, and bone-crushing hammers. But keep your wits about you, lest you become yet another of his captive souls!"
Much like the other Mirrors of Mystery, Molten Mirrors will offer a repeatable dungeon with better loot the further you go, but if you die, you have to start all over. There will also be four weeks of additional boss forms offering unique loot and new narrative beats whenever players defeat him.
Gearbox noted that Steam players will have full crossplay with every other platform, and you can transfer save files from the Epic Games Store to Steam if players so choose. Achievements and DLC (including Season Pass content) won't transfer, however, so you'd have to buy it all over again on Steam if you've already purchased it on Epic.
You can wishlist Tiny Tina's Wonderlands on Steam now ahead of its release on June 23.
Source: Read Full Article