Microsoft and 343 Industries are teaming up with sports companies to produce Halo Infinite-themed sports gear. If Spartans were to ever play sports–which they can't since they're enormous, genetically-engineered warriors who would be immediately banned for doping–these would be the items that'd likely wear.
We'll start with Bauer who made this set of Master Chief-themed goalie gear, including pads, gloves, and a mask. Each piece has the distinctive olive tones of Master Chief's green armor. Bauer actually gave all of it away and a brand new Xbox Series X in a sweepstakes that ended just recently, so unfortunately you'll not be able to acquire them unless Bauer decides to start mass manufacturing.
I'm sure if a Halo fan who also happened to be an NHL goalie asked Bauer they'd make up another mask. Sadly, I only know of a select few pro football players that also play Halo.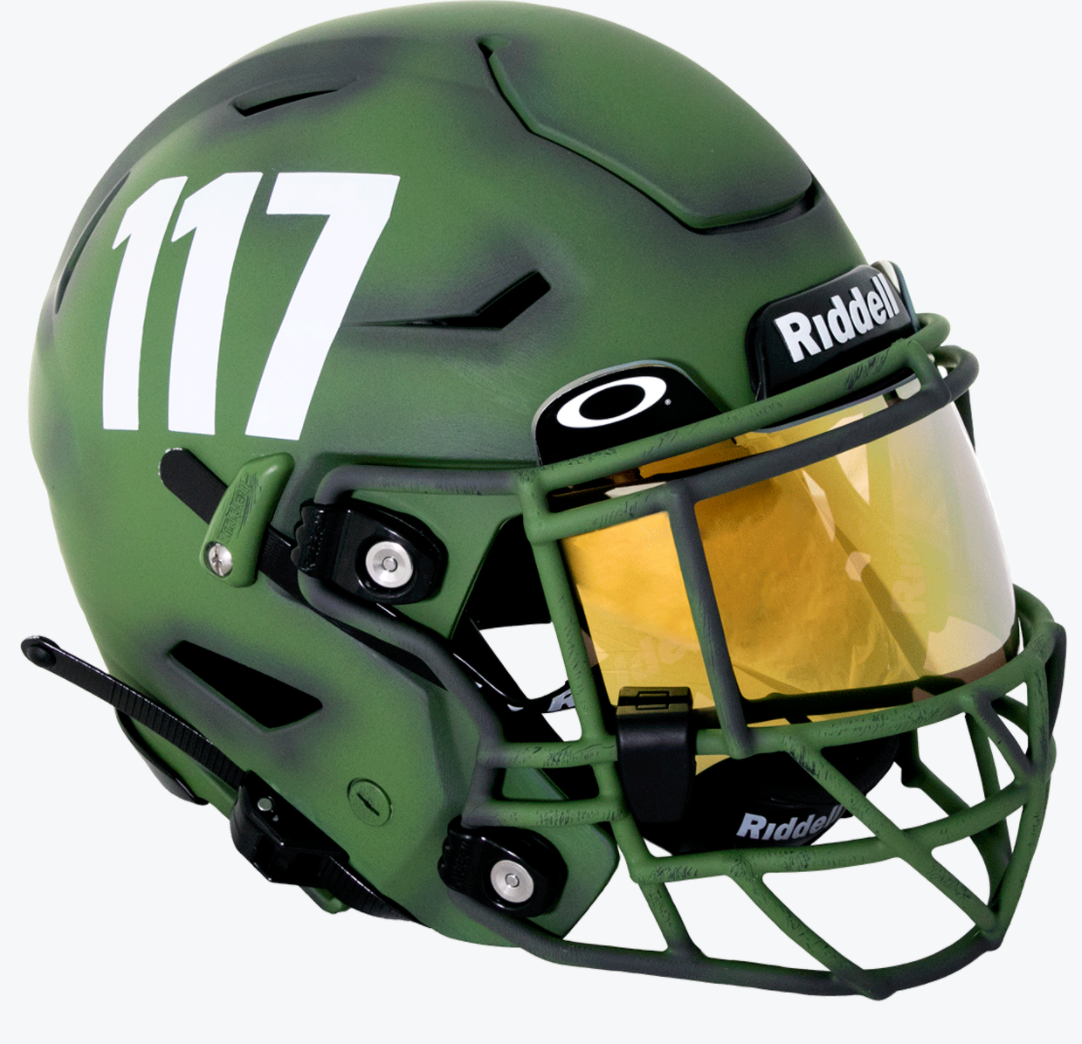 Speaking of football (American football, that is), the other company Microsoft has partnered with is Riddell for this Master Chief football helmet. "Featuring the Master Chief's signature green Mjolnir armor color with accents of gray metal and rubberized techsuit colors," writes Riddell on its store page. There's also Master Chief's number (117) written along the sides and a special "Halo 20-year anniversary" decal on the back.
Riddell notes the visor is an Oakley Pro Shield in Prizm 24K Iridium to look exactly like Master Chief's yellow-tinted visor. The helmet also includes "a SpeedFlex face mask SF-2EG-TX, a convert-to-black kit that includes black parts, face mask clips, front and back bumpers, custom painted strap-locs and valve caps, and a black hard cup chin strap."
Riddell sells the Speedflex Auth Master Chief Halo 20th helmet for $999.99. Please allow up to six weeks for manufacturing and delivery.
In other Halo news, fans looking to get into the co-op campaign before its scheduled May release can do so using this recently discovered glitch. It makes use of two controllers to create a second Master Chief that can be played via split-screen, but it only works if you're offline and follows some convoluted steps. Also, it breaks the campaign and the second player won't have a HUD, so think of it as a preview rather than the full co-op experience.
Thanks, Gamespot!
Source: Read Full Article