These fan-made interactive maps reveal all of Temtem's islands and what Temtem can be found on them.
Temtem released last week to a bit of a rough start. Developer Crema Games seems to have sorted out the server issues that were preventing thousands of players from joining the new Pokémon-style MMO, and now there have been nearly 40,000 new Temtem tamers online at the same time. That's almost double the number of Tamers that showed for the game's debut.
Since Temtem is still in early access on Steam, expect that number to just keep climbing as more players see the game as a safe investment.
With the incredible response Temtem has received, it's no surprise that fan sites are popping up like crazy. We've got plenty of guides to get you started in Temtem's wonderful world, but if you still find yourself getting lost, this interactive map might be a great way to get your bearings and track down that rare Temtem.
From Temtemstrat.com (a French-built website judging by the fact that French is the default language–you can change it in the upper right-hand corner to English) comes this delightful interactive map. In the upper left is every available zone in the game, and below it is a readout of every Temtem in that area's tall grass. And of course, there's a great big map sitting right in the middle.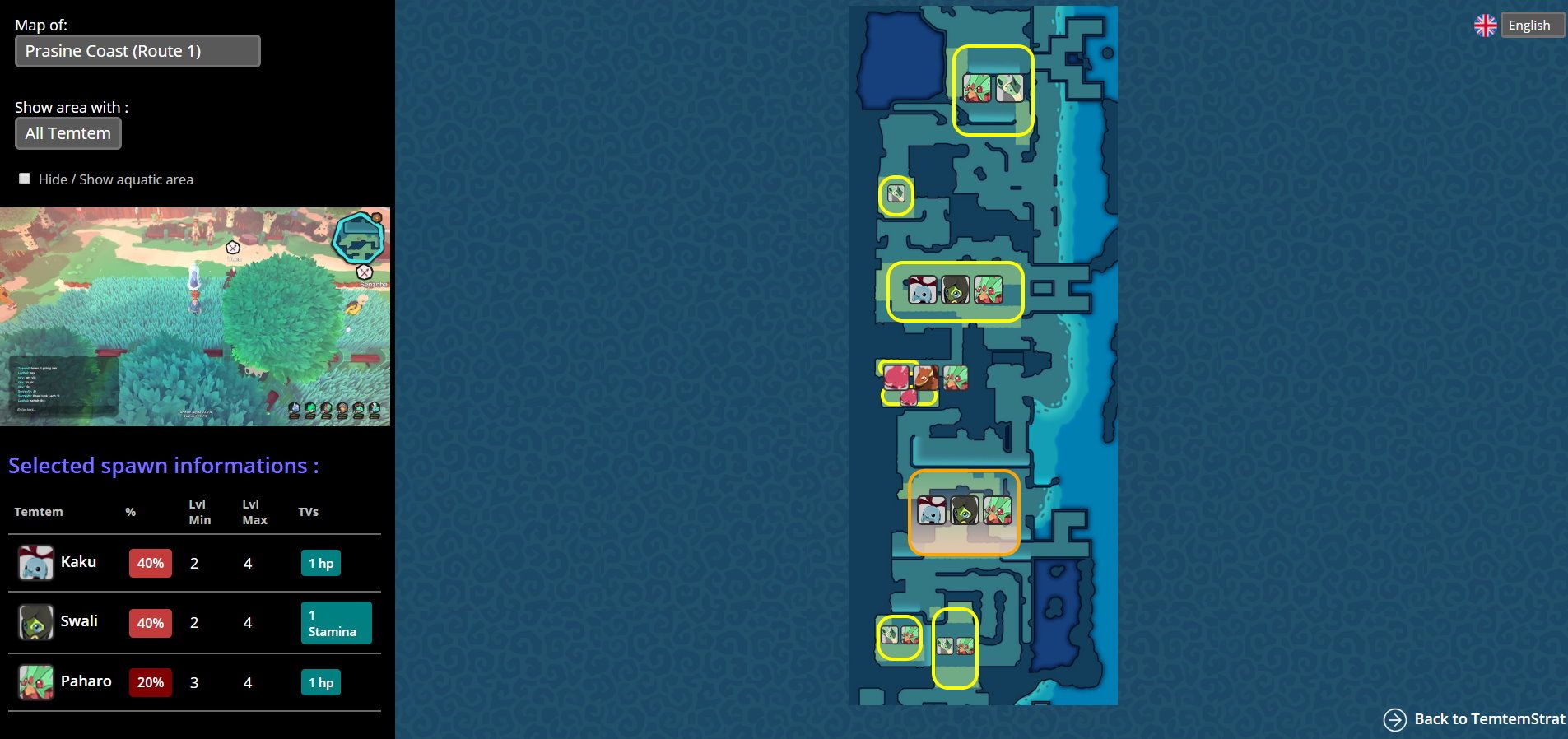 It can be a little tough to see where to go next in Temtem sometimes, and this map will really help out directionally-challenged players. On top of that, you'll be able to spot which Temtem are available in which areas at a glance so you'll never miss out on a rare Temtem opportunity.
The rest of the site is pretty good too. You can get Temtem and item information on Temtemstrat.com, and you can share your team to get mad props from all the other tamers.
Honestly, the best part is the map. Save this site as a bookmark. We definitely have.
Source: Read Full Article