The Sims just turned 20 and fans were excited to celebrate. As we hit the milestone, many were expecting something fun to mark the occasion. After all, the team is known for adding fantastic free updates. We've enjoyed toddlers, terrain tools, glass roofs, and more all in free base game patches. Surely it would have kept something special for such a momentous occasion?
It turns out that it didn't — or maybe it did and it is keeping it under wraps for now. What we received so far for The Sims 4 was a hot tub, along with three new songs. Unsurprisingly, there are some simmers who really aren't happy about it.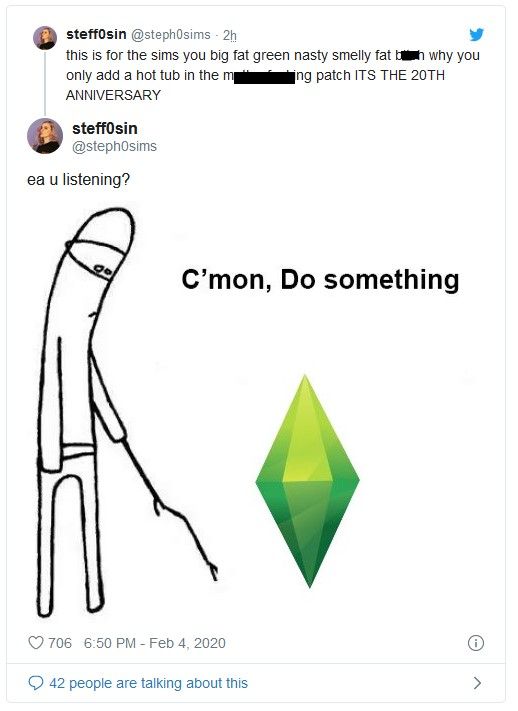 Game anniversaries tend to be big deals, and this one is no exception. The team only released the hot tub so far. While the hot tub may be all we get, it seems like the celebrations are ongoing, so we aren't counting anything out just yet.
Also, veteran simmers should remember that previously, the hot tub was only available as part of the Perfect Patio Stuff Pack. This means that base game players can now enjoy some classic Sims hot tub woohoo.
There is also a blog post over on EA's website that includes some interesting Sims facts in an infographic. We knew there have been four games and over 75 packs, but it's mind-blowing to discover that over 1.6 billion sims have been created, including 6.9 million vampires, 1 million mermaids, and just 217,000 aliens. Those poor unloved Sixam inhabitants!
For those who want to show off their Sims love, there are also some cute new designs available in the Threadless store.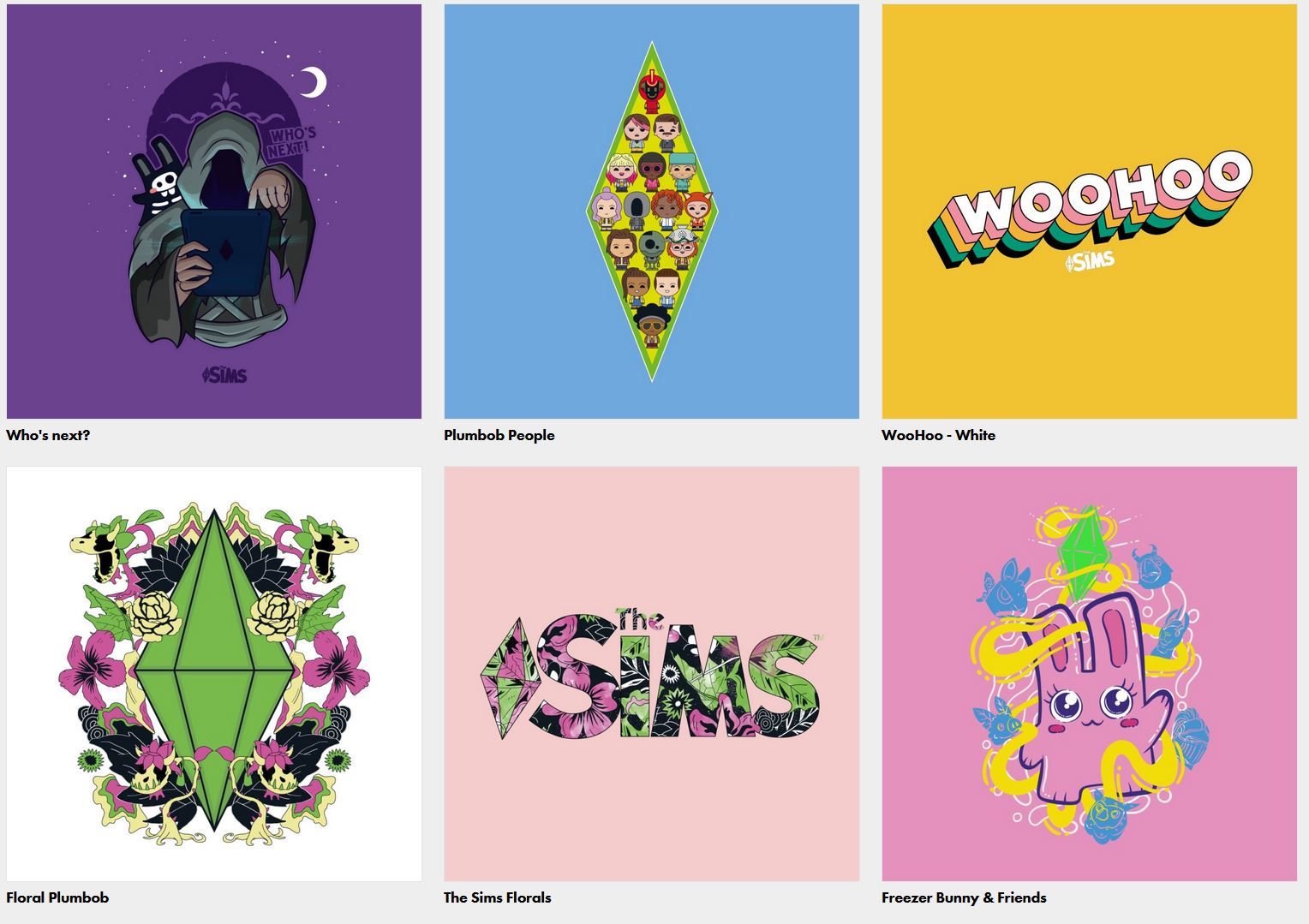 Meanwhile, over on Twitter, The Sims team is encouraging fans to share memories, post  memes, show off  screenshots. It is also holding a giveaway that provides the winner with a copy of the base game or a pack of their choice.
So, now simmers also have a choice: are they going to kick off about the lack of free things or are they going to kick back and relax in their slightly dubious colored free hot tub and read this Threadless article celebrating the anniversary?
As the week goes on, it seems like we can expect to hear more from the team, so keep an eye on their socials and the official website. We're also hoping that one simmer's prediction about the hot tub becoming a time machine in a future pack comes true!
Source: Read Full Article