If there's one gameplay feature that The Sims 4 absolutely nailed, it's building. There's so much that can be accomplished in this game mode, compared to previous games in the franchise, and it simply shows. Build Mode is filled to the brim with details and options which allow for intricate creations. That being said, there's a lot to absorb and learn.
Due to how complex Build Mode feels like with each game pack and expansion, it's only natural newcomers to the art of building will feel a little lost and helpless. The bottom line with building is simple: the more you do it, the better you will be at it. However, there's a few simple mistakes to correct right off the bat to set any builder on the right path for creating successful lots.
Not Knowing Your Tools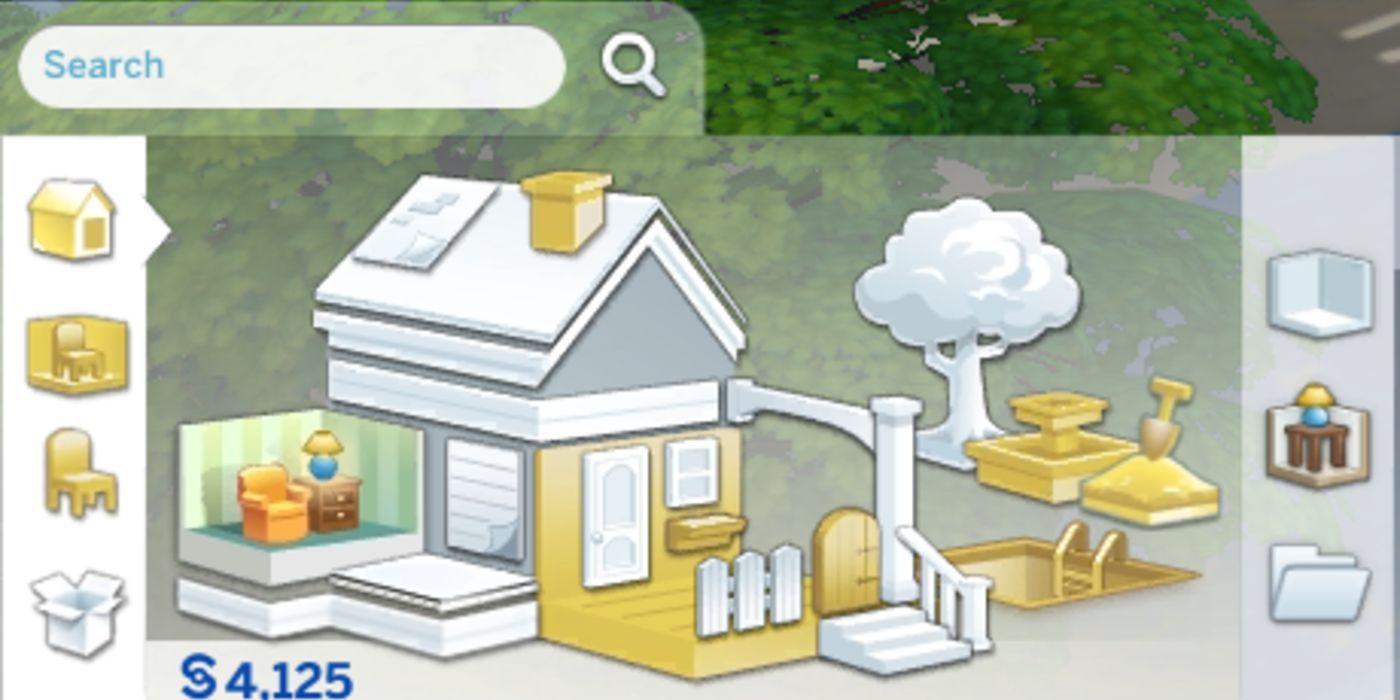 The Sims 4's Build Mode is one of the most extensive ones in the entire franchise and has greatly improved the building experience. However, it can feel a bit overwhelming for new builders who might not be familiar with all the tools available for them. Make sure to give yourself some time to look trough them and familiarize yourself with them.
The tool panel is divided into two parts. The first part is the picture of a house divided into numerous parts. It includes all available build features from roofing to room tools to even the terrain tool. The navigation is intuitive here, so just looking through the options a few times should be enough.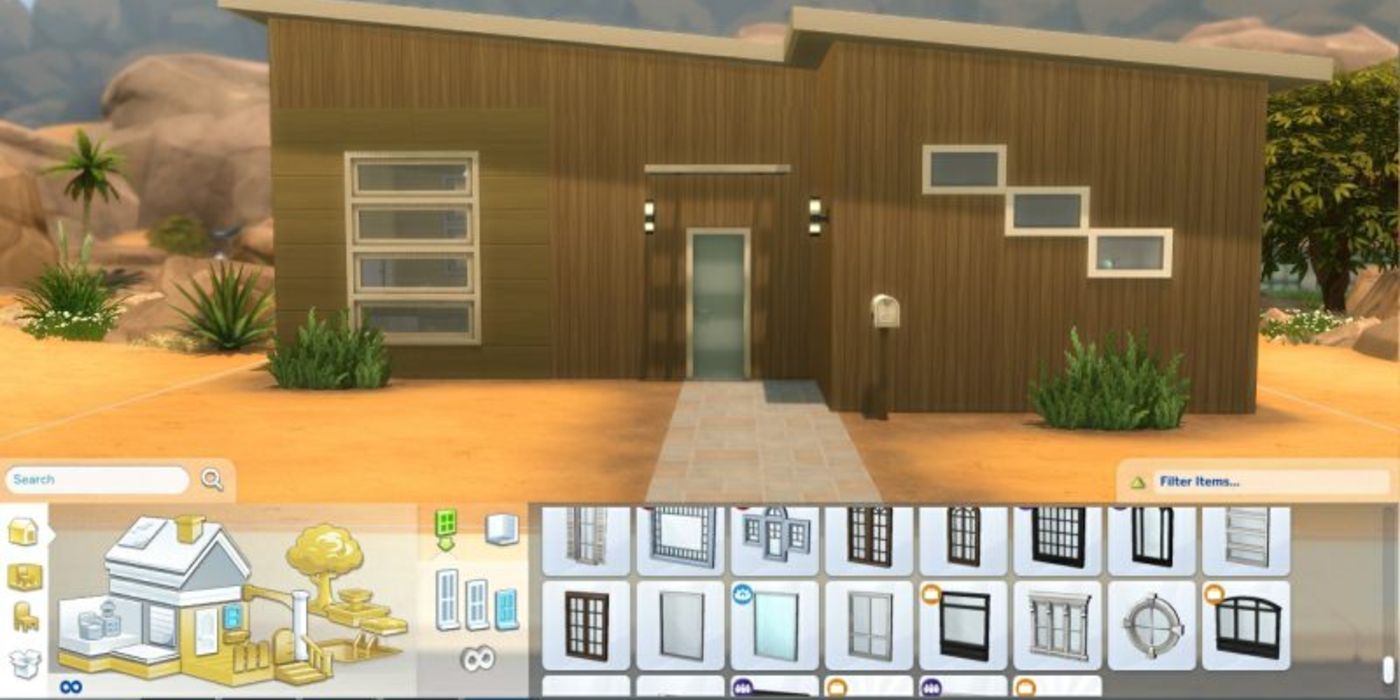 After selecting a part of the house, such as the room tool, a smaller menu will pop up on the right side of the house, along with a variety of options. For doors and windows for example, this menu gives the option of different heights depending on the wall height used.
Many of the tools are also built into the build itself. If you plop down a simple room and click on it or on one of its walls, a variety of options will pop out to edit it more specifically. This allows you to edit wall height and even remove a single panel of a wall, as well as move the actual room itself.
Not Using Shortcuts And Cheats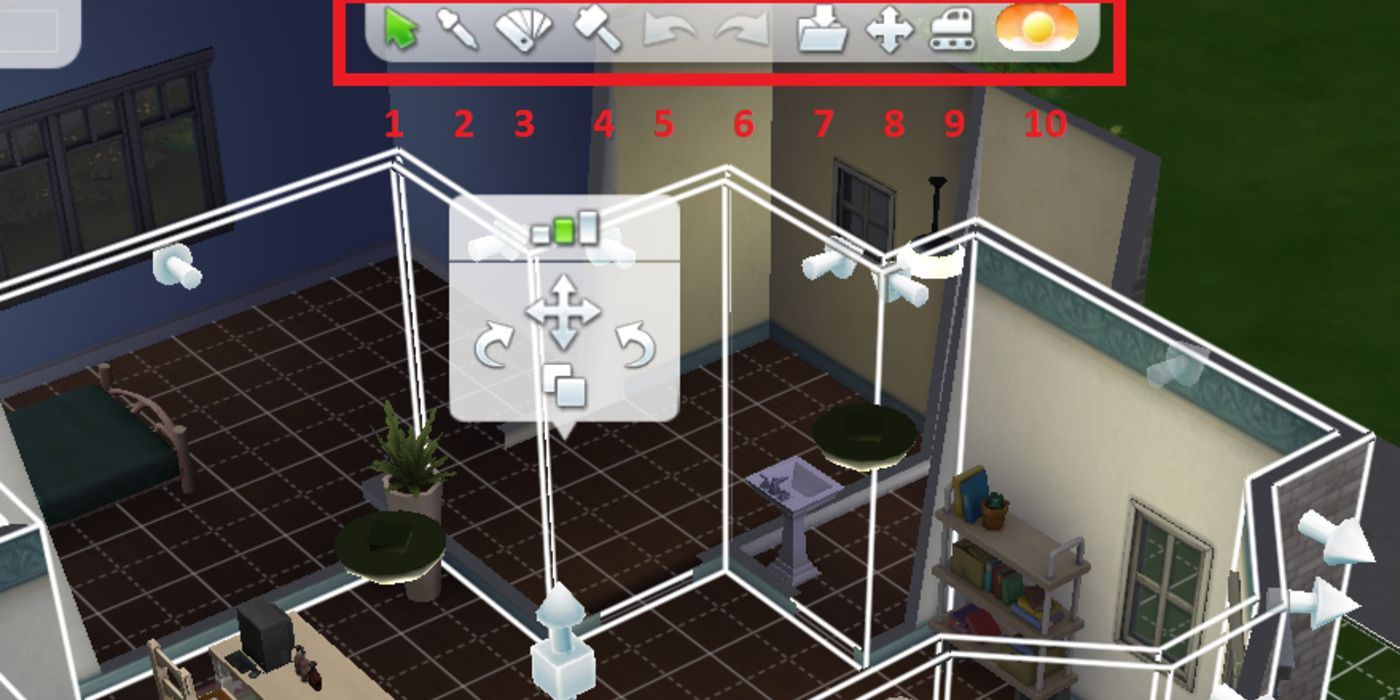 There's a whole host of cheats and shortcuts that will make your life easier, which beginners tend to overlook. In Build Mode the panel at the top of the screen has a variety of tools. Each of these tools is bound to a key. The arrow (1) and the sledgehammer (4) are particularly useful when in Build Mode.
The undo and redo (5 and 6) tools are great for removing mistakes quickly, and the cross arrows (8) will let you pick up the entire build and move its position on the lot. The top right corner of the screen also has a few options, which allow you to change camera modes. The Sims 3 camera mode is generally more builder friendly thanks to its easy rotation.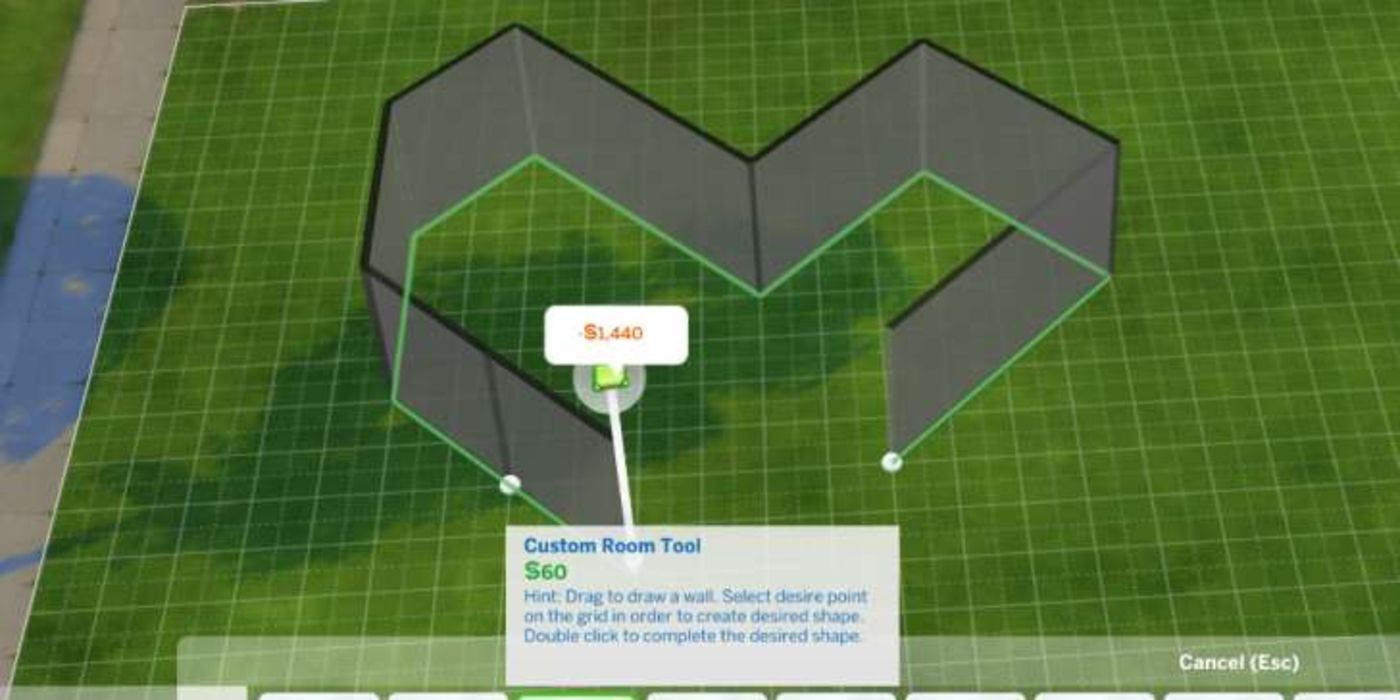 Some tools are not marked down. Pressing G for instance will remove the grid, which might be better for Buy Mode. Pressing down the ALT key will allow you to place objects outside of the grid. ALT also allows you to rotate an object freely while dragging it.
As for cheats, some of the most important ones for Build and Buy Mode include the "bb.moveobjects" cheat, as well as "bb.showhiddenobjects". Make sure to first type in "testingcheats true" to even enable the use of cheats in the first place.
Building Too Small Or Big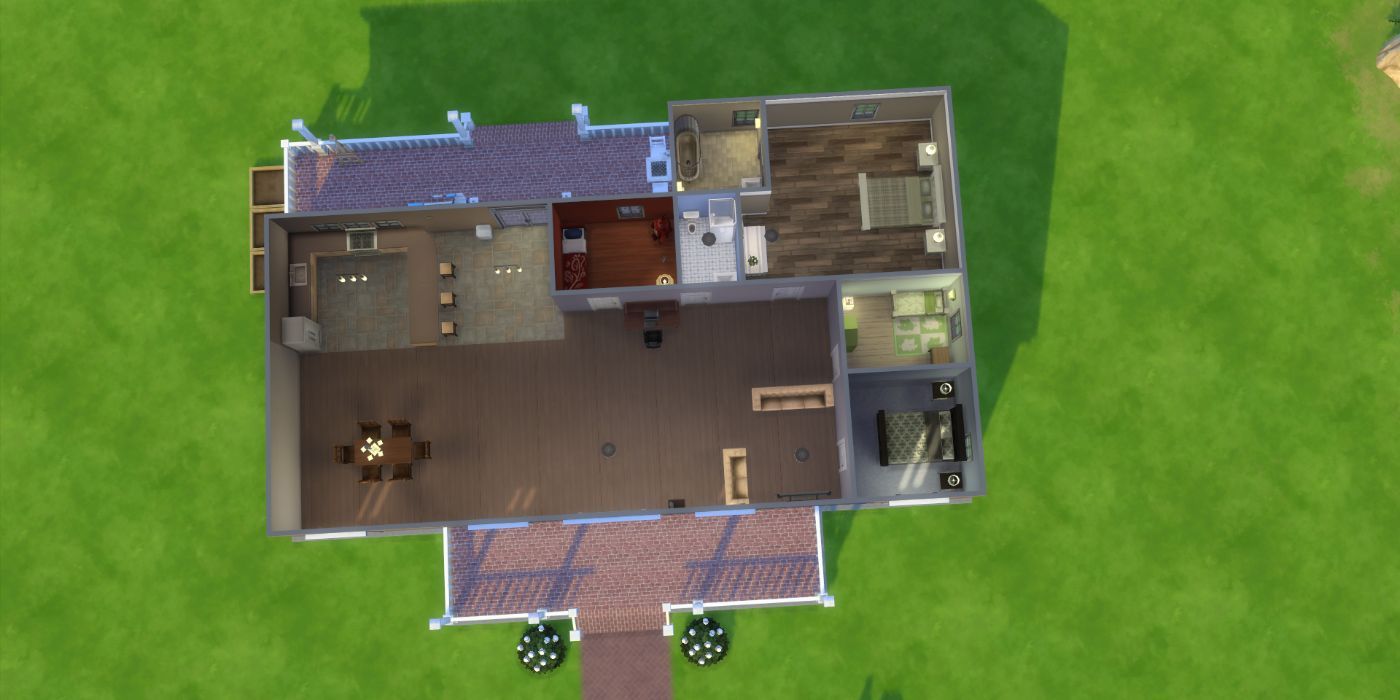 Beginners will tend to overestimate or underestimate the size of their house. The problem is either too much empty space within the house or too little space for the family in question.
Generally, it's better to build a smaller house at first and then expand from there. Bigger houses will be awkward to size down, even if it's still possible. However, with a small house you can  just add more rooms or expand existing rooms to fit your needs. You could even go for a second floor or a basement.
Building The Same Shape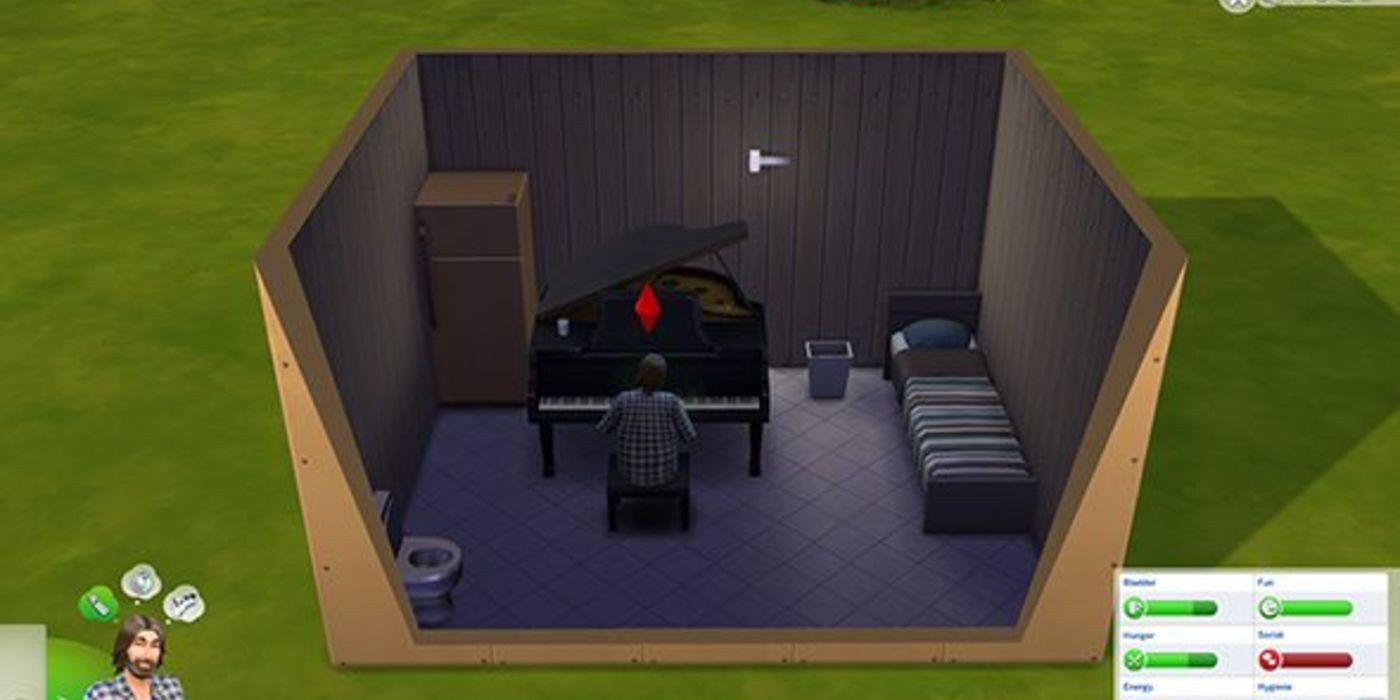 Another general mistake is going for a single, box-shaped house. This can make all of your builds look incredibly dull and similar in the long run. In order to bring a house to the next level and give more dimension and depth, the shape should be a little more complex. You can start from a box, and build from there.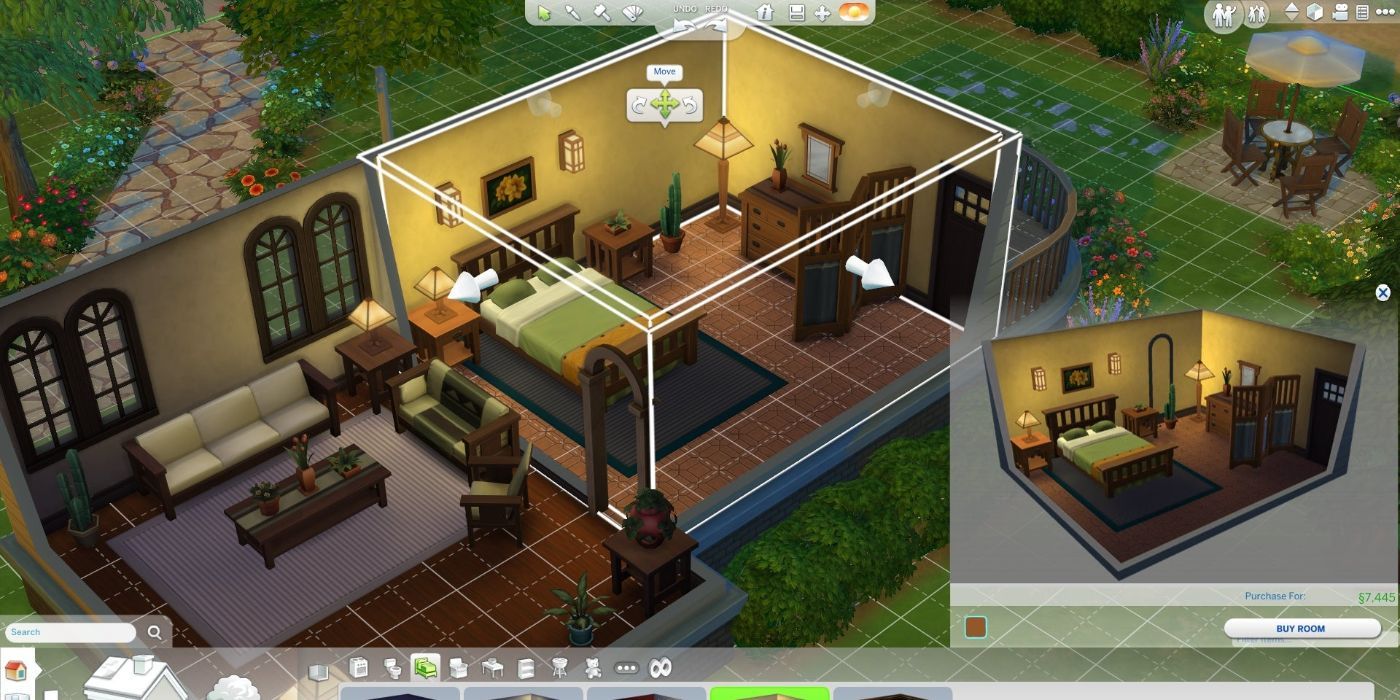 Place down a starting shape for the house, which is usually just one square or rectangle room. Then you can simply add more squares and rectangles and attach them together. By dragging the walls, you can customize the shape of rooms. Eventually, you'll end up with something more intricate than what you started with.
Not every addition to the starting shape needs to be an entire new room. Rooms aren't always perfect squares or rectangles. They have indentations and small cavities, as well as parts that protrude. Try expanding one part of a wall just a little bit to create a multitude of different shapes.
Struggling With The Roof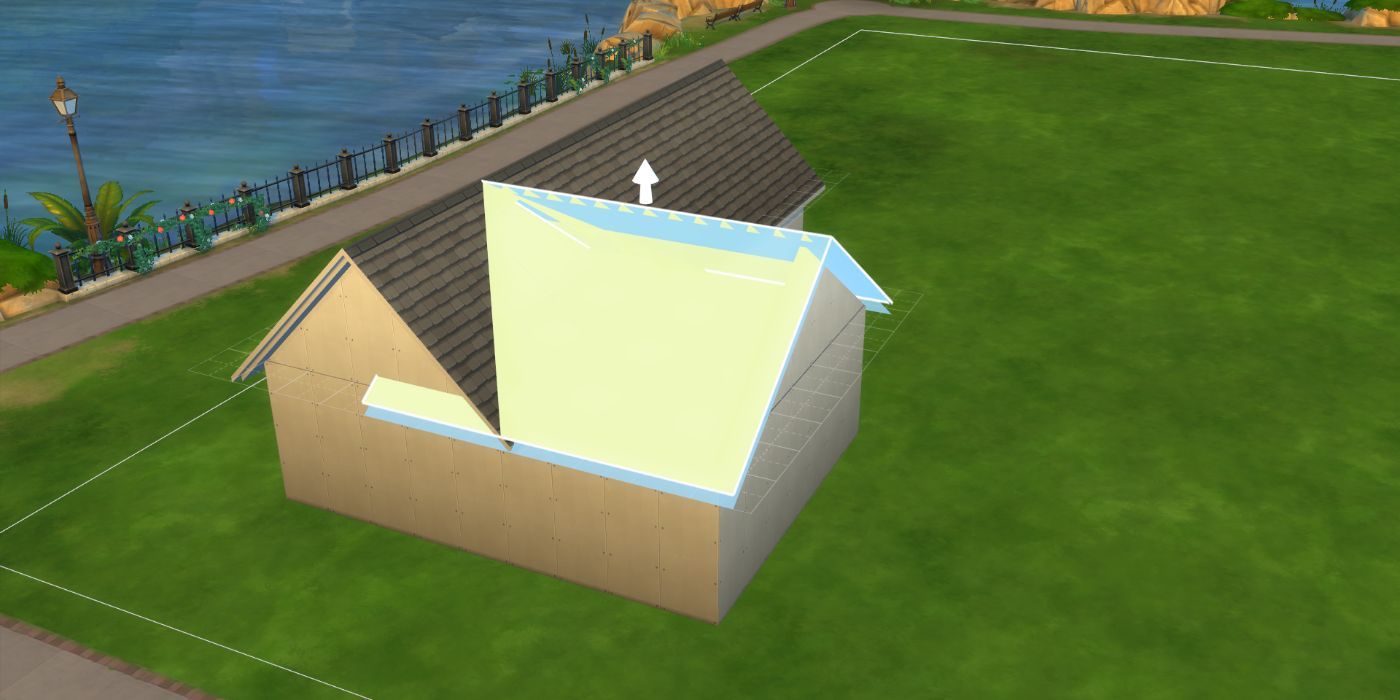 Creating a roof is one of the toughest aspects of building. That's because the tools for roofing are limited compared to the tools meant for building walls and floors. Due to this, when you start building a house, try to consider the shape and the size of the house from the perspective of the roof first.
With this, it will be much easier to make a coherent roof. Remember that roofs can be merged and half roofs can be used to cover smaller areas that normal gabled roofs wouldn't be able to cover. Play around with the height as well to hide any unwanted strips of wall that might stick out.
Forgetting About The Interior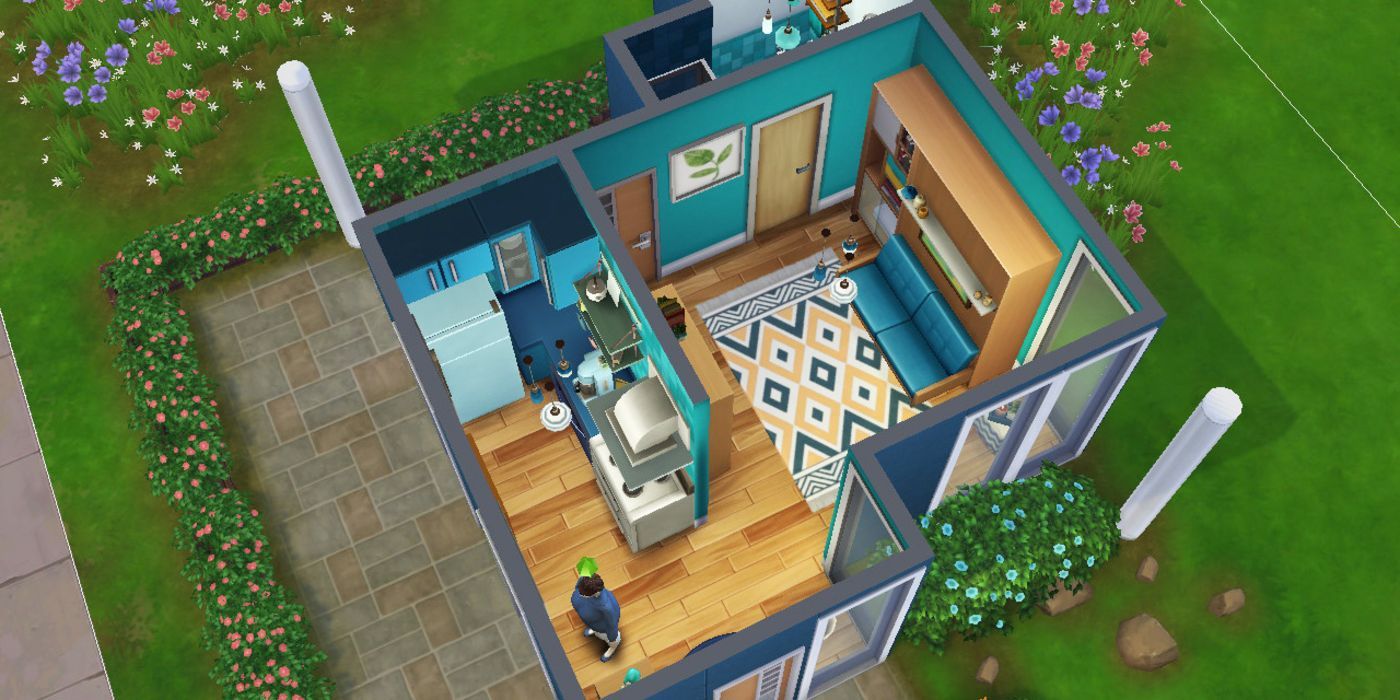 A house can look great, but if it's floor plan makes little sense, it will feel awkward for you to navigate with your Sims. You want to ensure Sims can access all their basic needs easily. If the household has a toddler, make sure they have a space that's easy to enter for adult Sims, and nearby a bathroom and kitchen.
Interior design is a topic of its own, but generally things will look better when you commit to a single style. If the house is modern and minimalistic, try to go for objects that fit that theme. That said, not everything needs to be the same color or even material. Rooms can have color themes, but for a more realistic appearance it's perfectly fine to vary materials and designs of objects.
Forgetting About The Exterior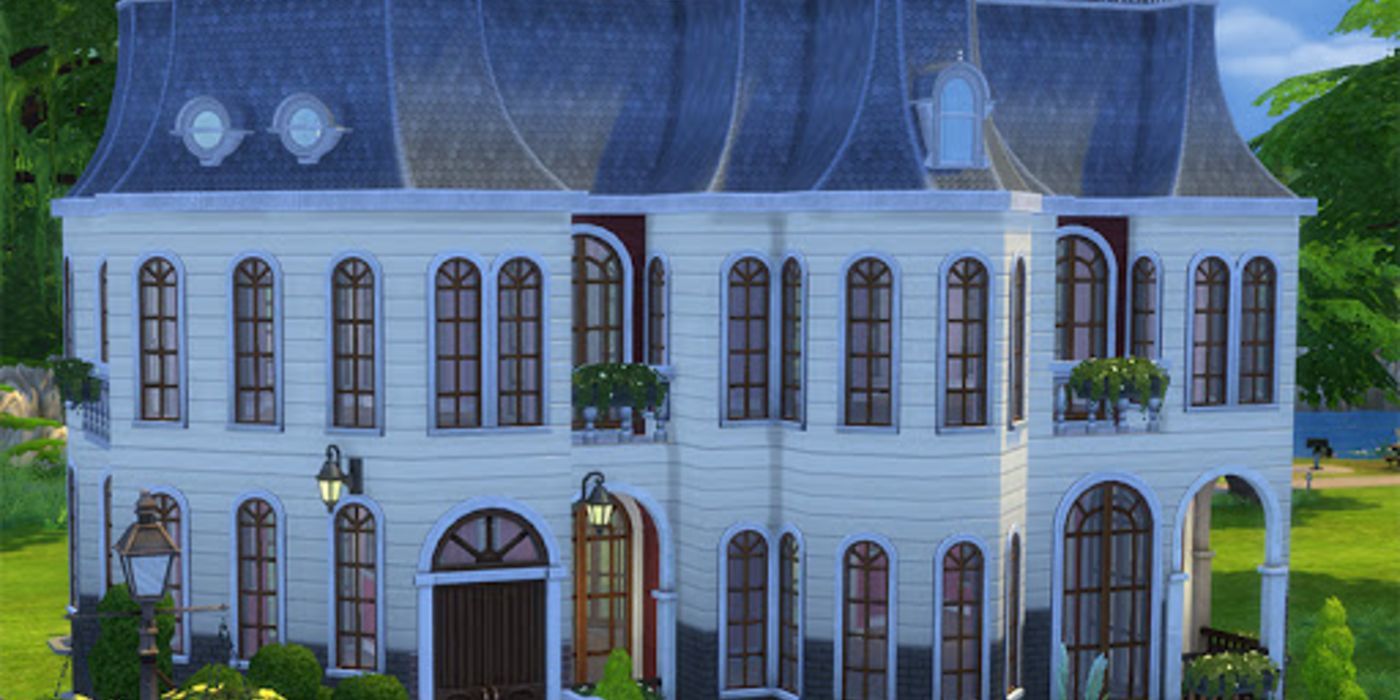 Many beginners focus on finishing their house and then spending hours designing the indoor area. This takes away attention from the exterior of your house. When it comes to the exterior, a lot of mistakes or awkward roofing can be covered with a bit of tactical placement.
There's a whole host of lights, potted plants and windowsills available in The Sims 4 which will spice a build up. Even if the house is fairly simple, it's these details that will give it that finished look. For a more uniform look, try to pay attention to the world you're building to see what kind of theme to go for.
Ignoring The Power Of Landscaping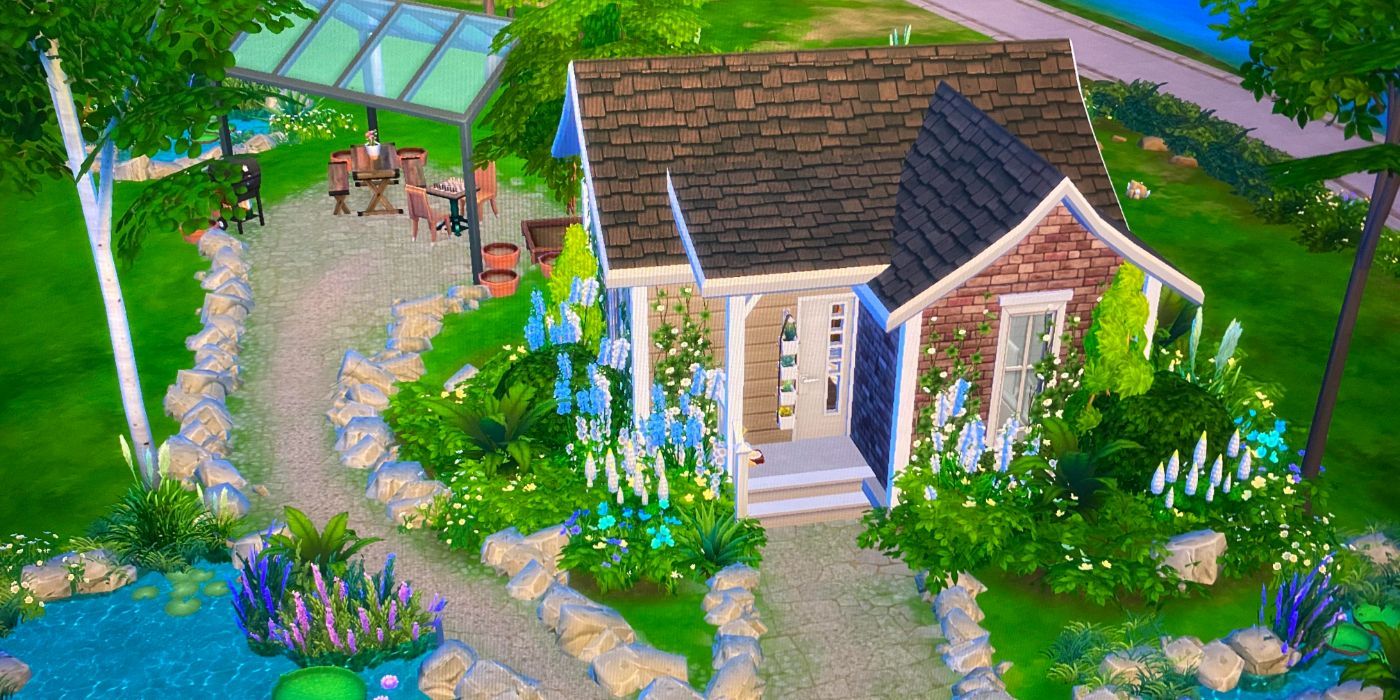 It's not all just about the house itself. Dressing up the lot will significantly improve the look of any build. Again, even if your house is a typical L-shape suburban home in Willow Creek, having an interesting garden can give the house some personality.
The terrain tool can also revolutionize how you build your simple homes, so don't be afraid of play around with it and come up with crazy ways to present your house. Terrain paint is also an excellent tool which can be used to give the bright green grass some variation and depth.
The Bottom Line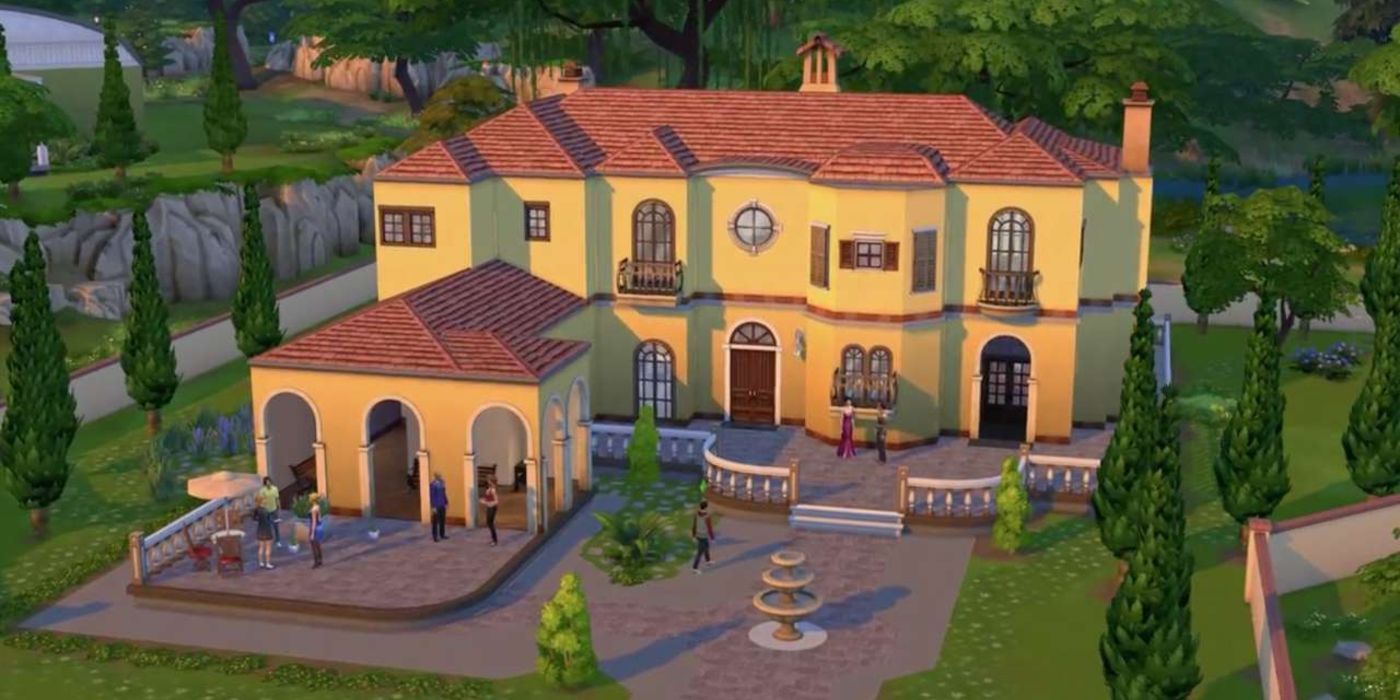 There are no strict rules when it comes to building. After all, The Sims 4 is about unleashing your creativity. However, if you struggle with homes that you find dull or too simple, practice using some of these tips. Start off with smaller homes and then graduate o bigger, more demanding ones.
NEXT: The Sims 4: 10 Of The Best Community Lot Builds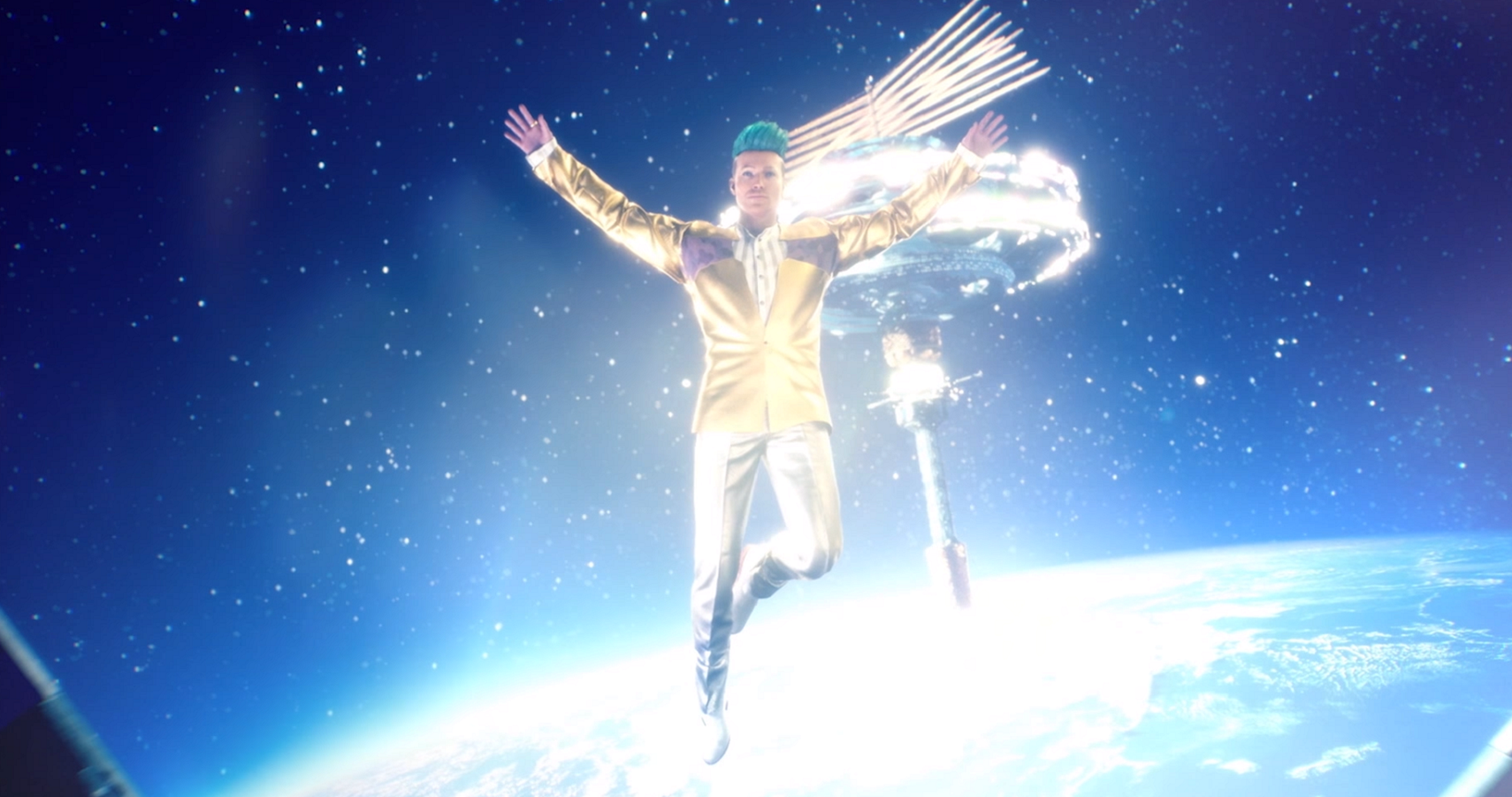 Tea lover and video game obsessed writing enthusiast with her very own Overwatch team, Anastasia writes about games that leave an impression on her and make her come back time and time again.
Source: Read Full Article