Quick Links
Where Can I Learn About Each Character's Story?
Returning Characters From Rumble Fish 1
New Characters Introduced In The Rumble Fish 2
Secret Boss Characters [Available As Paid DLC]
The Rumble Fish 2 focuses on an underground fighting tournament called The Fight For Survival, run by PROBE-NEXUS, a prominent company with shady intentions. Various fighters from around the world participate in this competition, from burly American wrestlers to disciplined Japanese martial artists.
So, who is this cast of characters? We compiled a complete list of The Rumble Fish 2's humble yet diverse roster. You'll find vital information, including each contender's fighting style, birthplace, and fun facts like hobbies and interests. We even know where you can go to learn about The Rumble Fish 2's surprisingly extensive lore!
Where Can I Learn About Each Character's Story?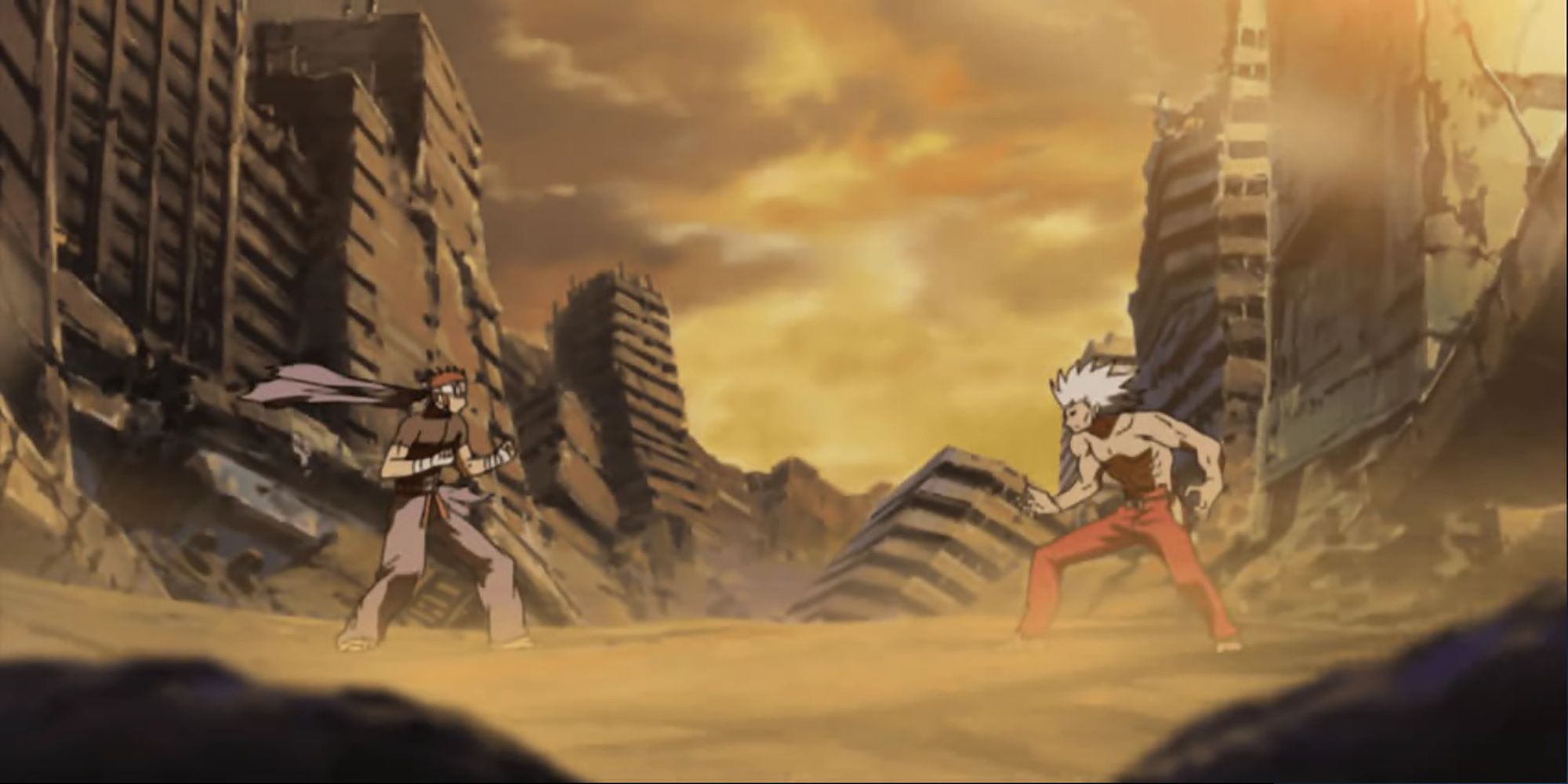 Unless you've followed The Rumble Fish series from its inception, you'll likely come into The Rumble Fish 2 with little knowledge of its story and characters. Thankfully, you can find story prologues for each character on the official The Rumble Fish 2 website. The page also features a story prologue that sets the stage for the events of this sequel.
Returning Characters From Rumble Fish 1
Zen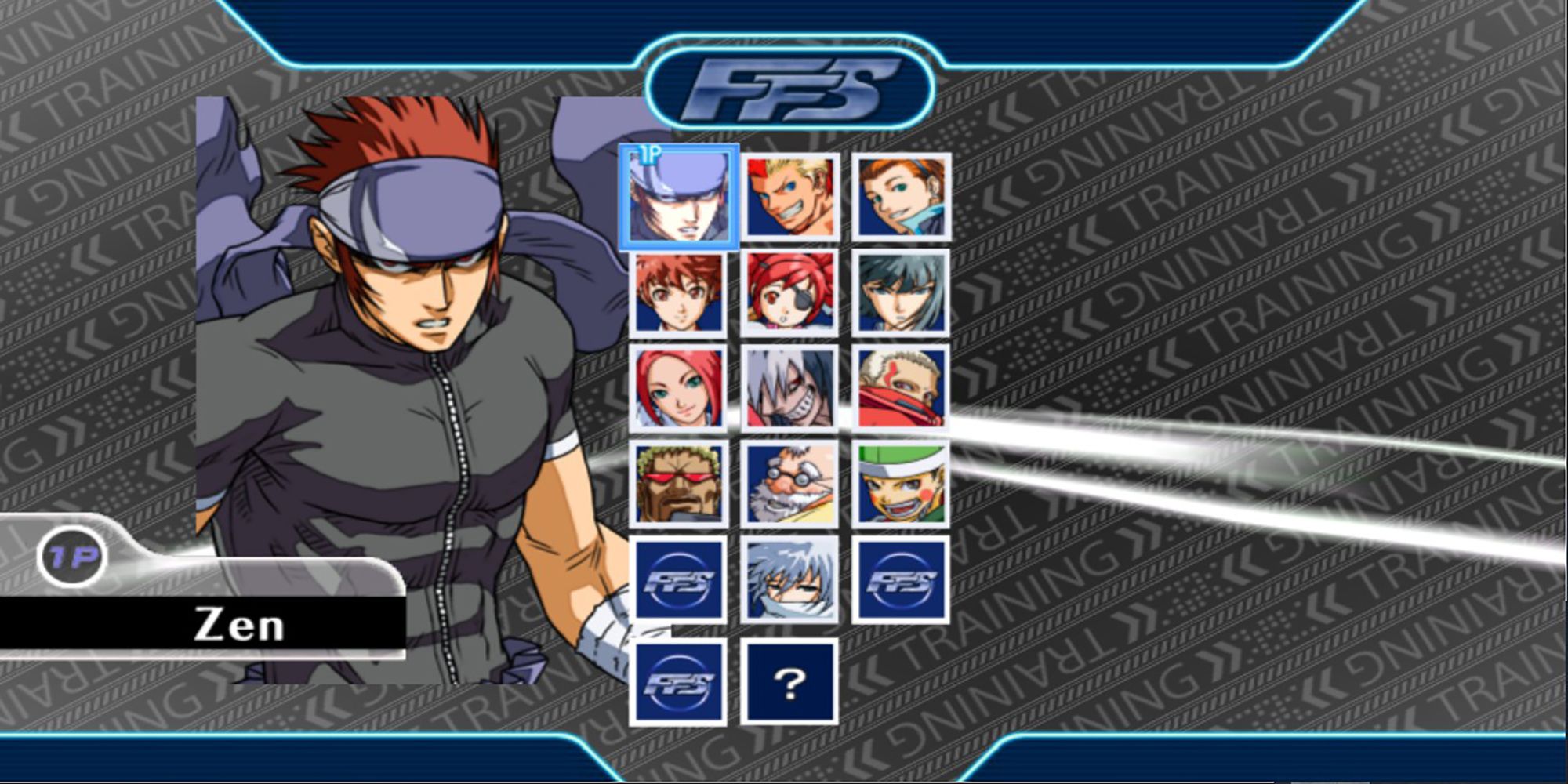 | | |
| --- | --- |
| RN | 06S087 |
| Height | 1750mm / 5'9" |
| Weight | 72 Kg / 159 lbs |
| Blood Type | B (Rh+) |
| Birthday | May 28th |
| Birthplace | Japan |
| Fighting Style | Mixed Blow Combat |
| Fun Facts | Manual labor is his special skill. Watching races (primarily motorcycles) is his hobby. |
Aran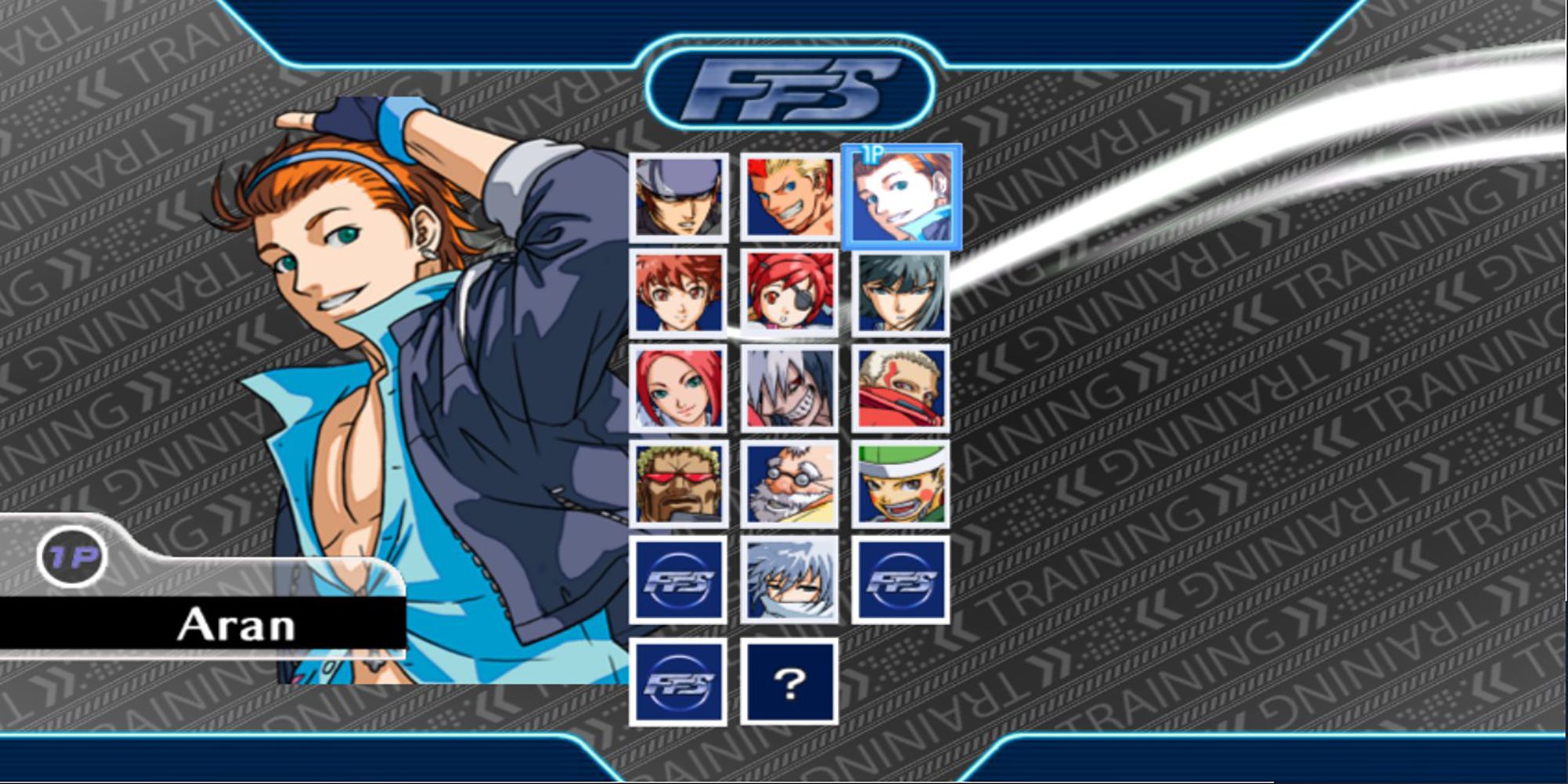 | | |
| --- | --- |
| RN | 06K013 |
| Height | 1810mm / 5'11" |
| Weight | 76 Kg / 168 lbs |
| Blood Type | B (Rh+) |
| Birthday | April 12th |
| Birthplace | Italy |
| Fighting Style | Martial Arts |
| Fun Facts | Can free dive deeper than 100m and perform most sports accurately. He makes his own original cocktails (Although it doesn't seem like they're popular?) as a hobby. |
Hikari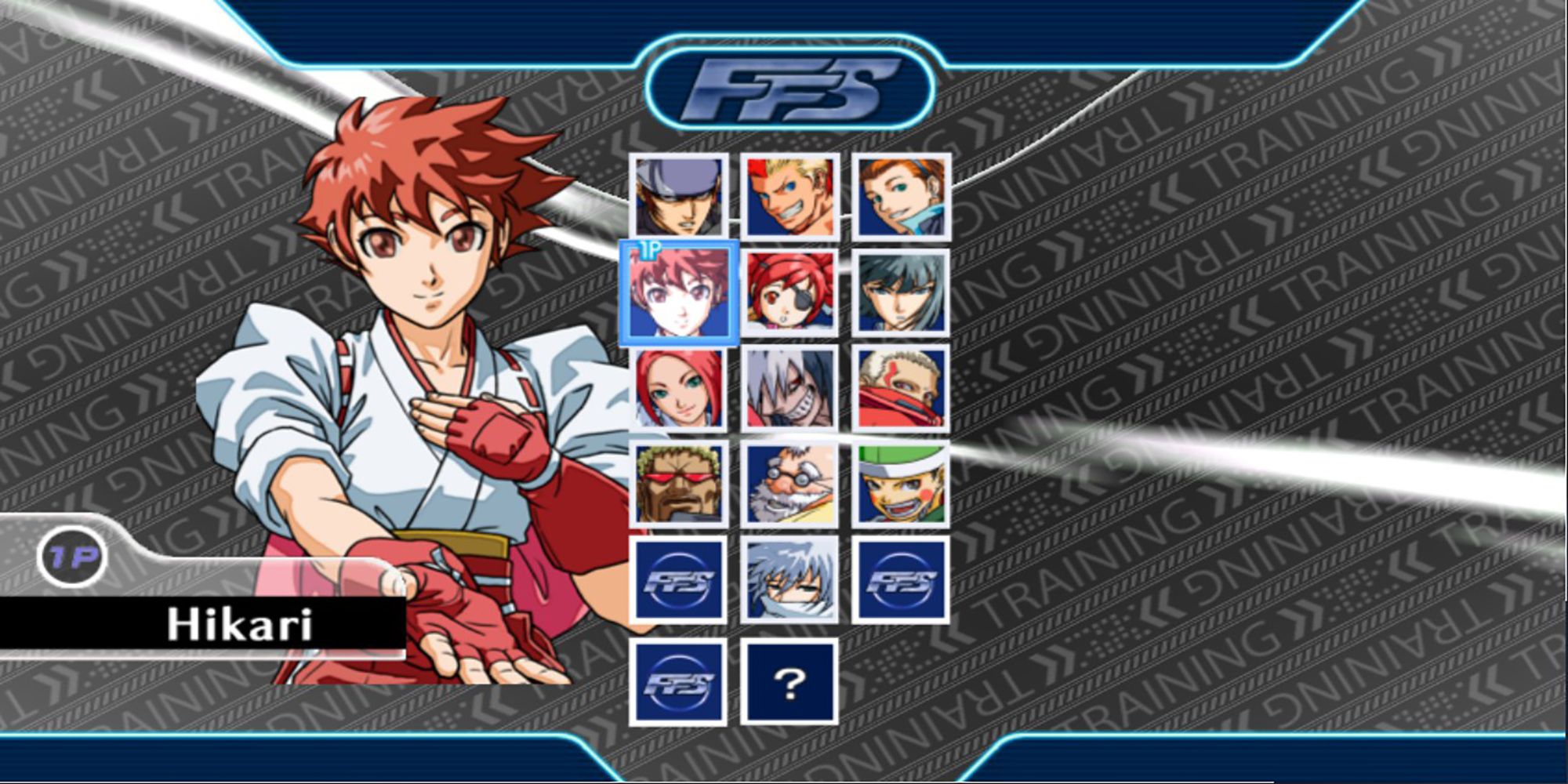 | | |
| --- | --- |
| RN | 06S047 |
| Height | 1550 mm / 5'1" |
| Weight | 43 Kg / 95 lbs |
| Blood Type | A (Rh+) |
| Birthday | October 1st |
| Birthplace | Japan |
| Fighting Style | Mutsuki Style Martial Arts |
| Fun Facts | Housework is her special skill, and also her hobby. |
Kaya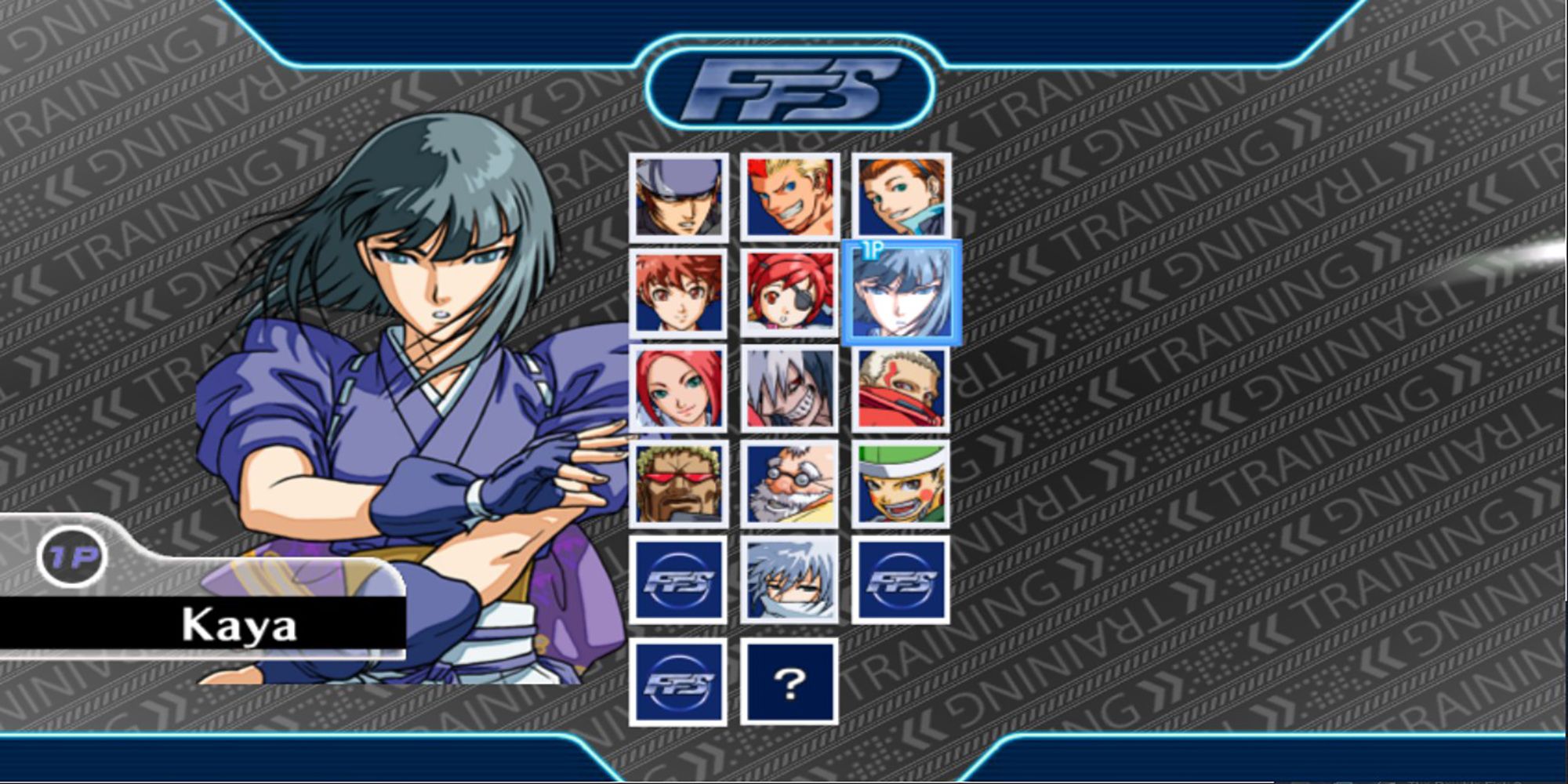 | | |
| --- | --- |
| RN | 06S033 |
| Height | 1540mm / 5'1" |
| Weight | 42 Kg / 93 lbs |
| Blood Type | A (Rh+) |
| Birthday | October 1st |
| Birthplace | Japan |
| Fighting Style | Mutsuki Style Martial Arts |
| Fun Facts | Her special skill is performing 31 straight shots in close-range shooting (now prohibited after her grandfather finding out). Her hobbies include sewing and reading. |
Garnet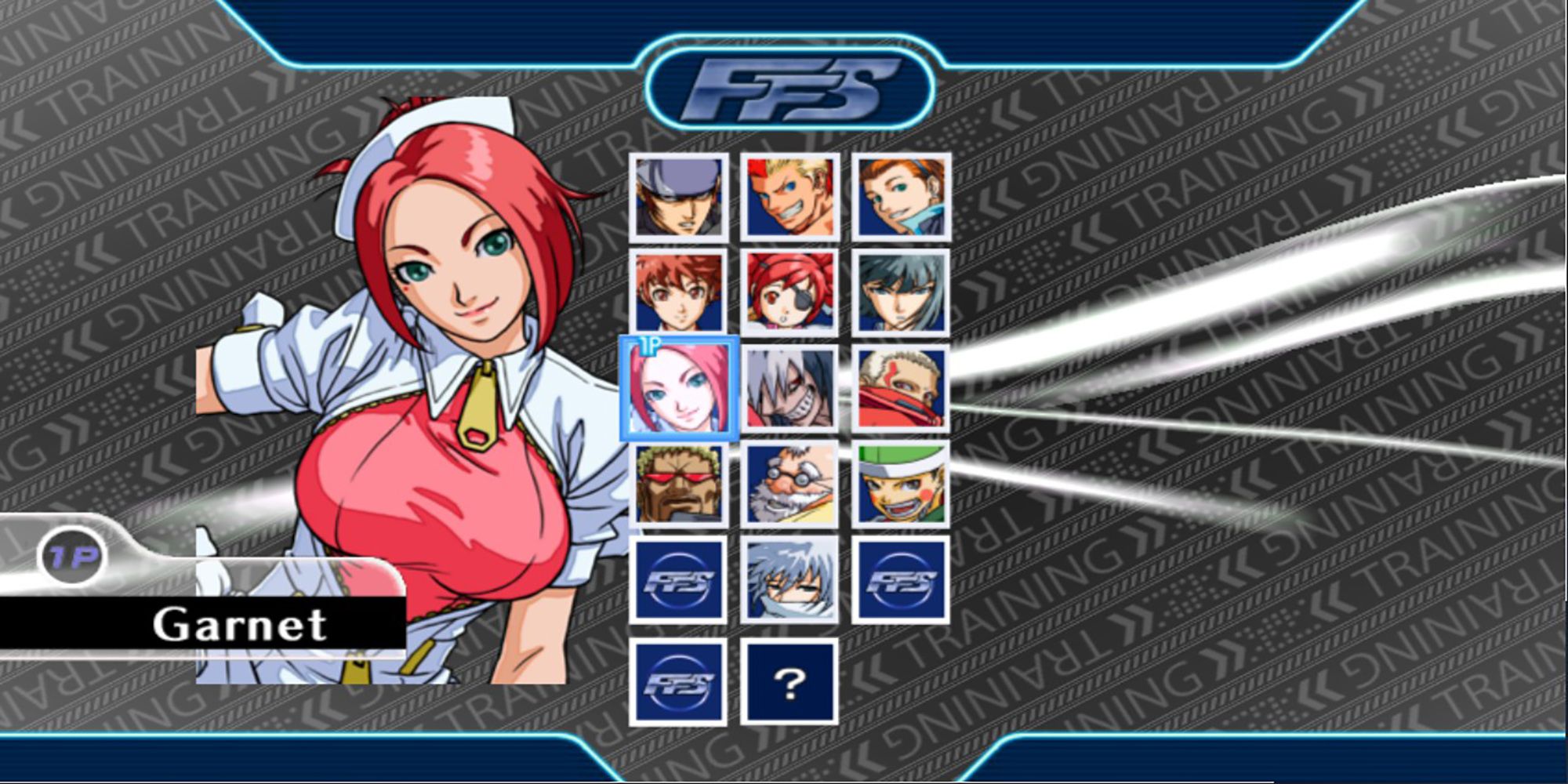 | | |
| --- | --- |
| RN | 06A132 |
| Height | 1700m / 5'7" |
| Weight | 47 Kg / 104 lbs |
| Blood Type | O (Rh-) |
| Birthday | July 23rd |
| Birthplace | Unknown (United States) |
| Fighting Style | Specializes in very precise kicks |
| Fun Facts | Ballet is her hobby, and being able to tell if people are mad is her special skill. In addition, she enjoys trying new sweets (But she can't eat too much). |
Viren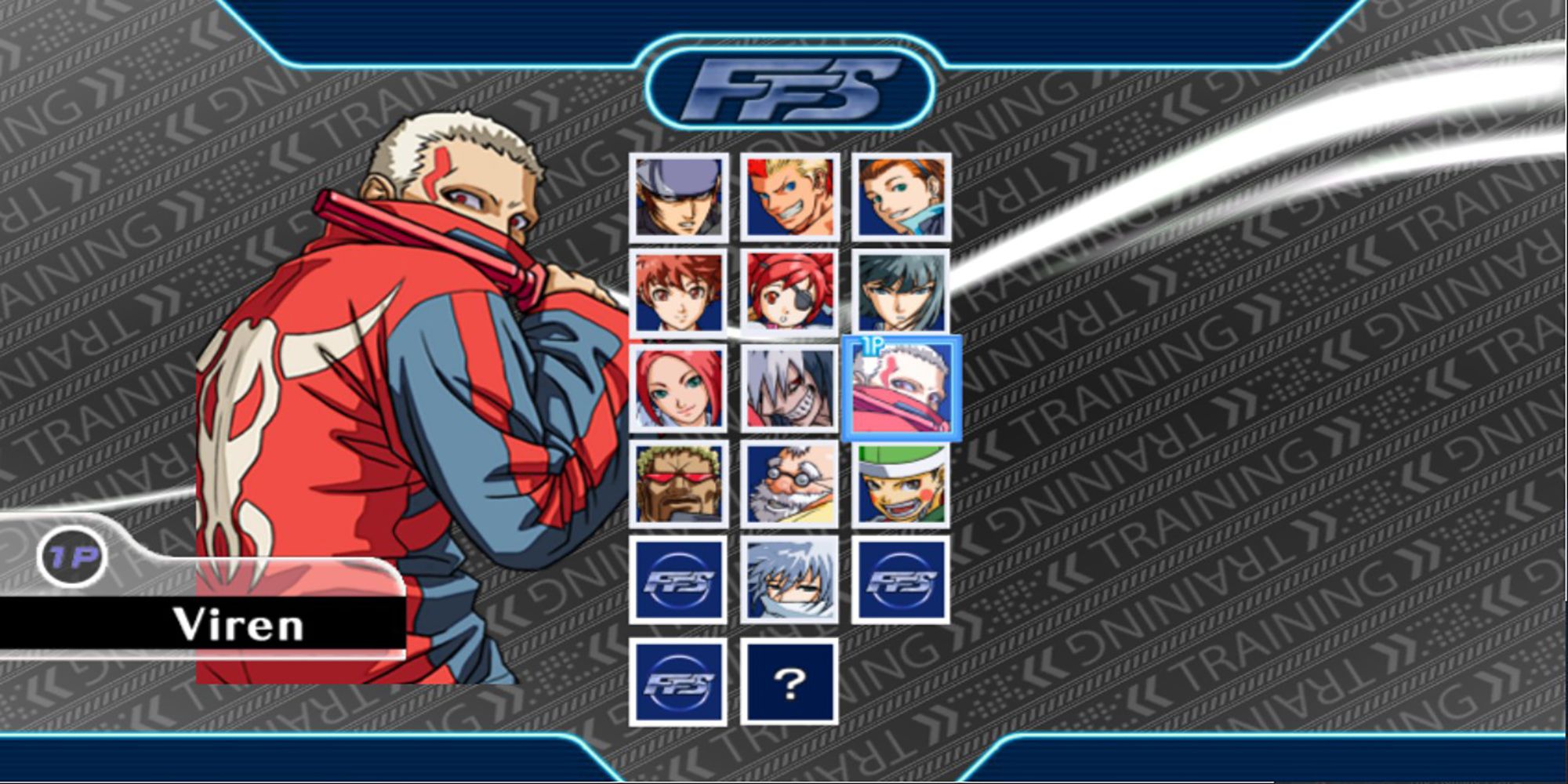 | | |
| --- | --- |
| RN | 06U021 |
| Height | 1790mm / 5'11" |
| Weight | 69 Kg / 152 lbs |
| Blood Type | AB (Rh+) |
| Birthday | January 7th |
| Birthplace | Russia |
| Fighting Style | Weapon-Based Martial Arts |
| Fun Facts | His hobby is disassembling and assembling machines. In addition, he is skilled at poker. |
Orville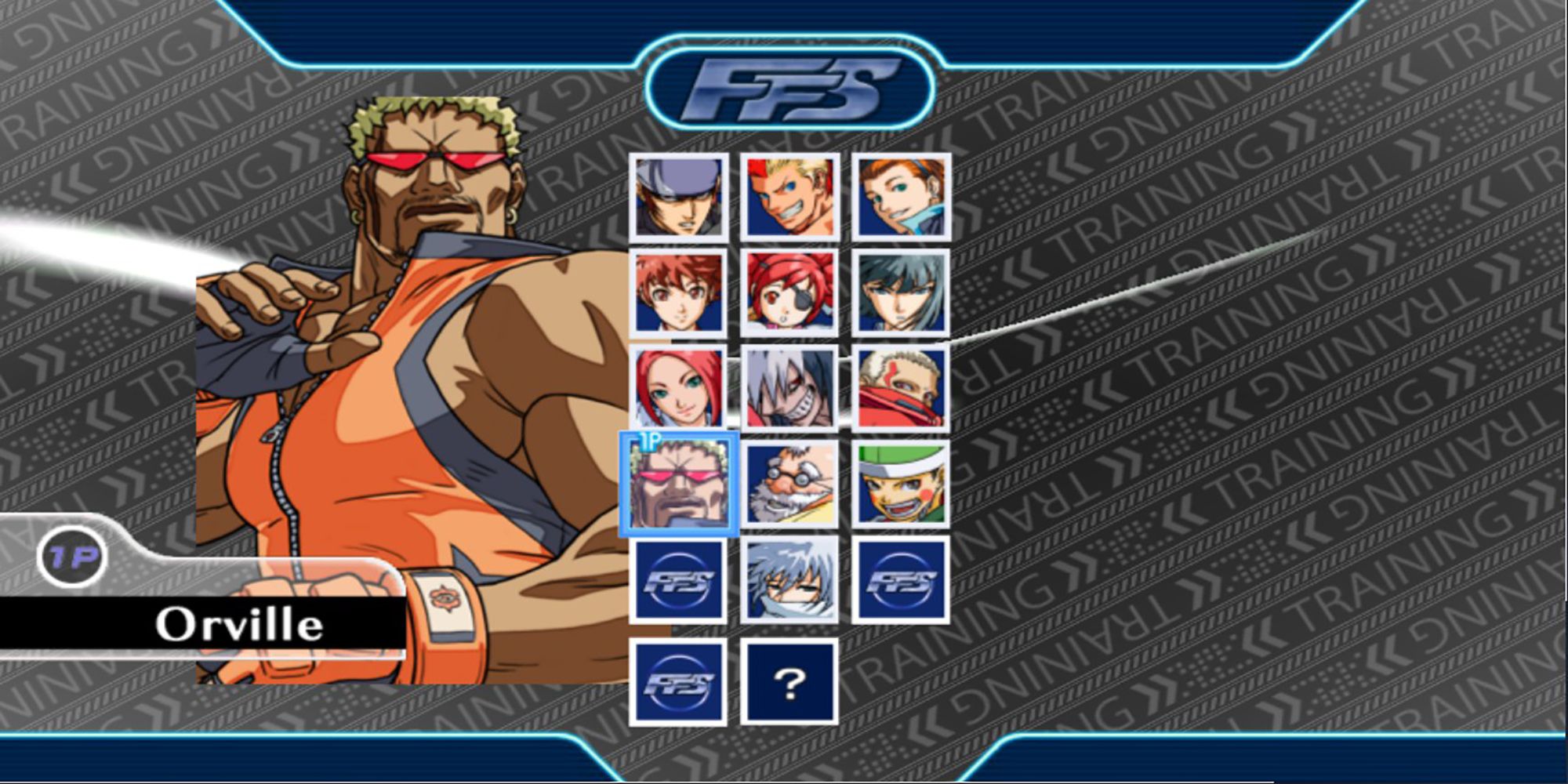 | | |
| --- | --- |
| RN | 06A062 |
| Height | 2100mm / 6'11" |
| Weight | 150 Kg / 331 lbs |
| Blood Type | A (Rh+) |
| Birthday | November 17th |
| Birthplace | America |
| Fighting Style | Wrestling |
| Fun Facts | He can accurately pinpoint the time down to seconds without a clock. His hobby is Ironman racing. |
Boyd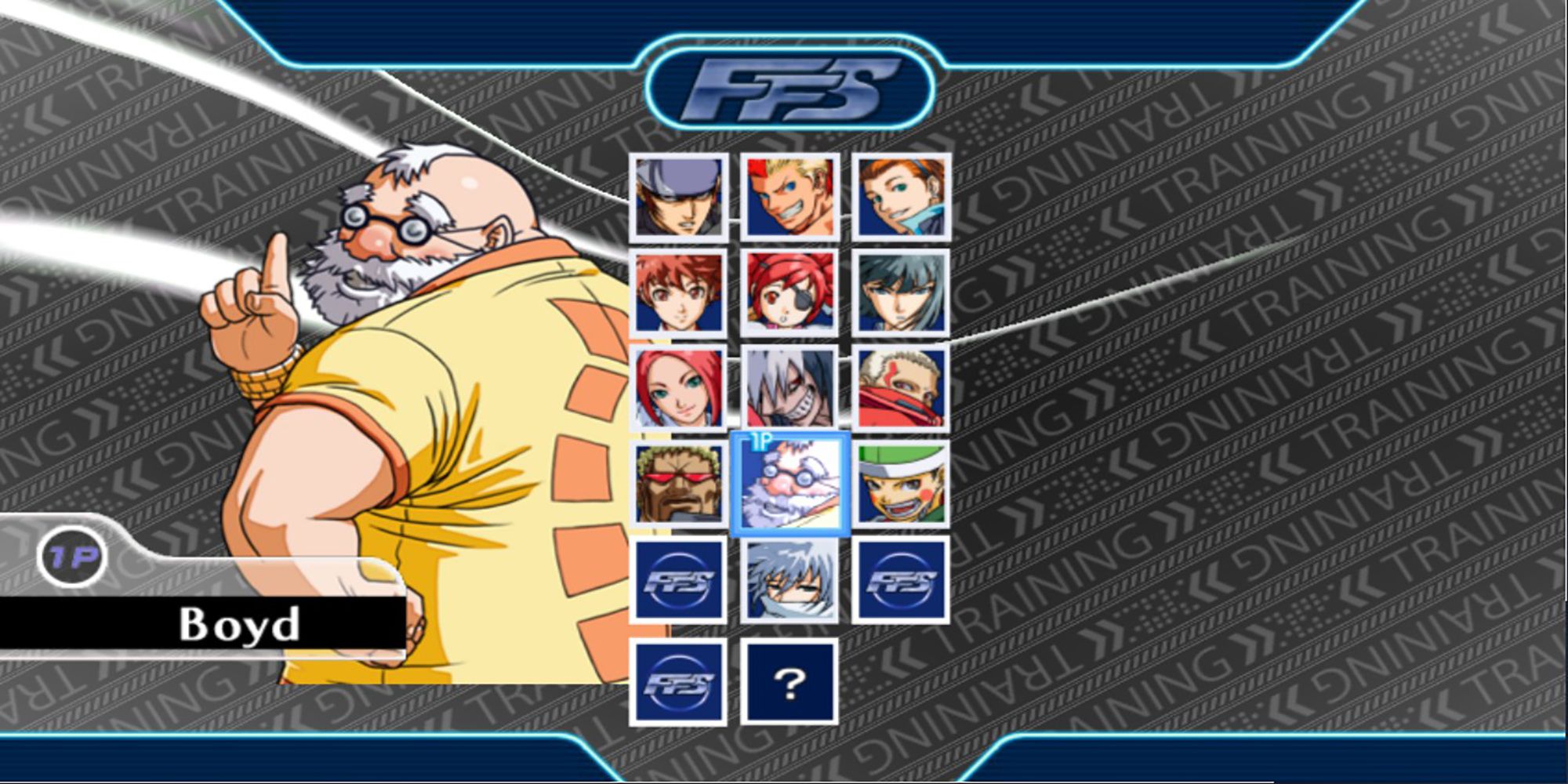 | | |
| --- | --- |
| RN | 06H075 |
| Height | 1550mm / 5'1" |
| Weight | 100 Kg / 220 lbs |
| Blood Type | AB (Rh+) |
| Birthday | March 4th |
| Birthplace | England |
| Fighting Style | Assassination Arts |
| Fun Facts | His special skill is communicating with his animal, Harry. He can also balance his whole body on one finger and sleep with one eye open. |
Typhon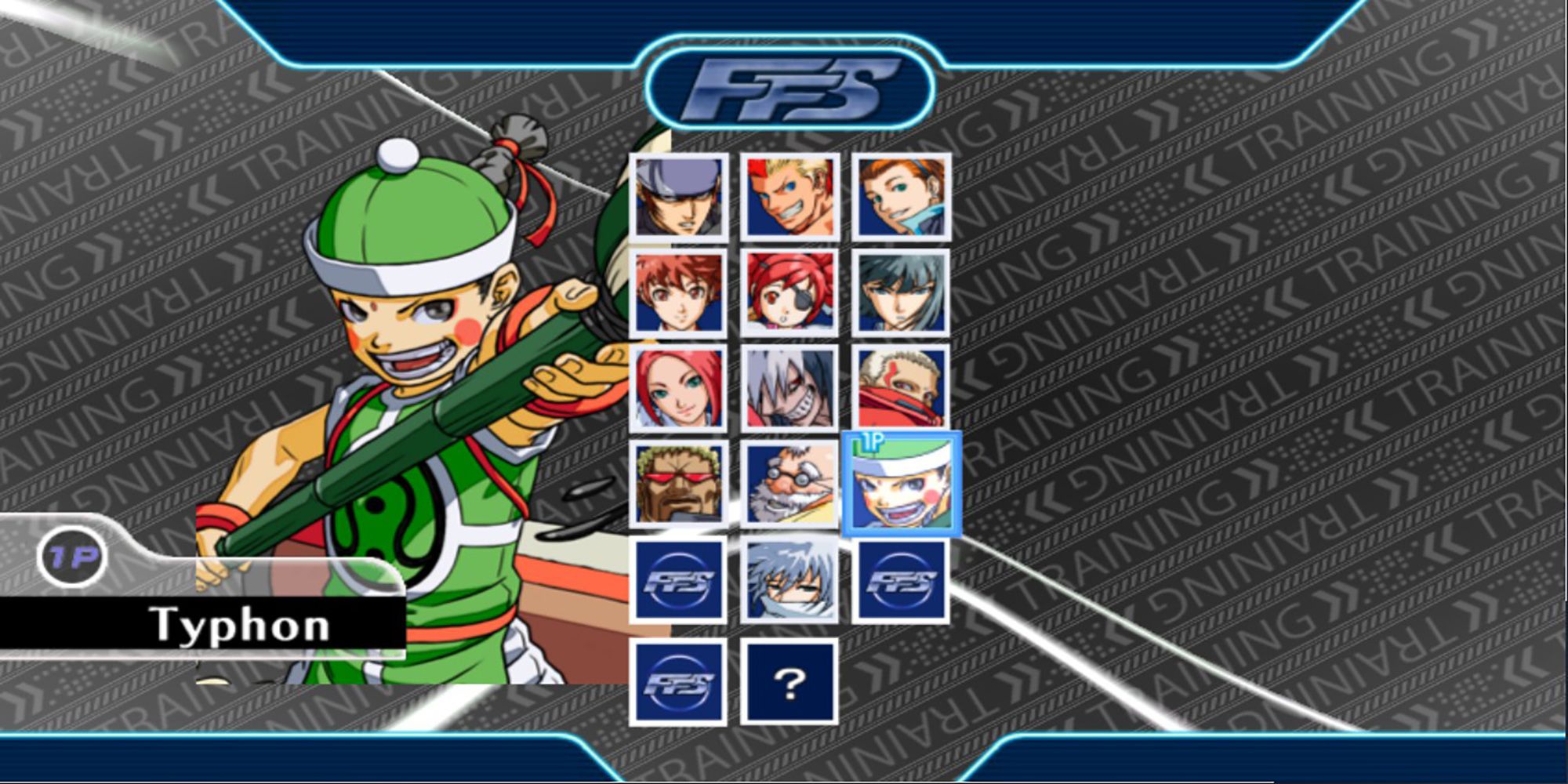 | | |
| --- | --- |
| RN | 06R116 |
| Height | 1410mm / 4'8" |
| Weight | 36 Kg / 79 lbs |
| Blood Type | B (Rh+) |
| Birthday | February 9th |
| Birthplace | China |
| Fighting Style | Tengen-Ryu Kenpo |
| Fun Facts | He feels like he can understand animals. He takes naps as a hobby. |
New Characters Introduced In The Rumble Fish 2
Lud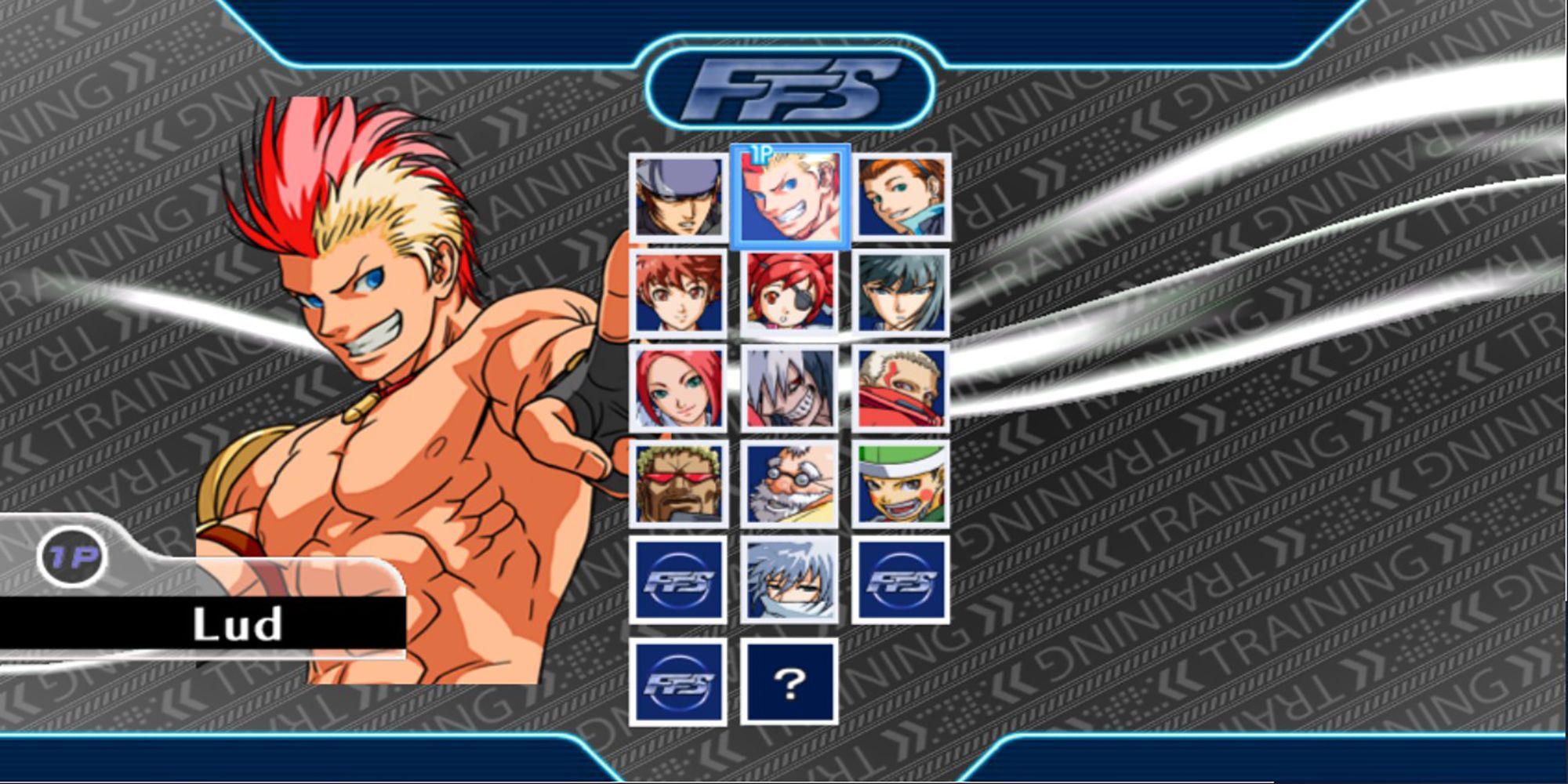 | | |
| --- | --- |
| RN | 06H094 |
| Height | 1830mm / 6' |
| Weight | 82 Kg / 181 lbs |
| Blood Type | O (Rh+) |
| Birthday | December 7th |
| Birthplace | England |
| Fighting Style | Arranged Valor style martial arts |
| Fun Facts | He can eat really fast. |
Bazoo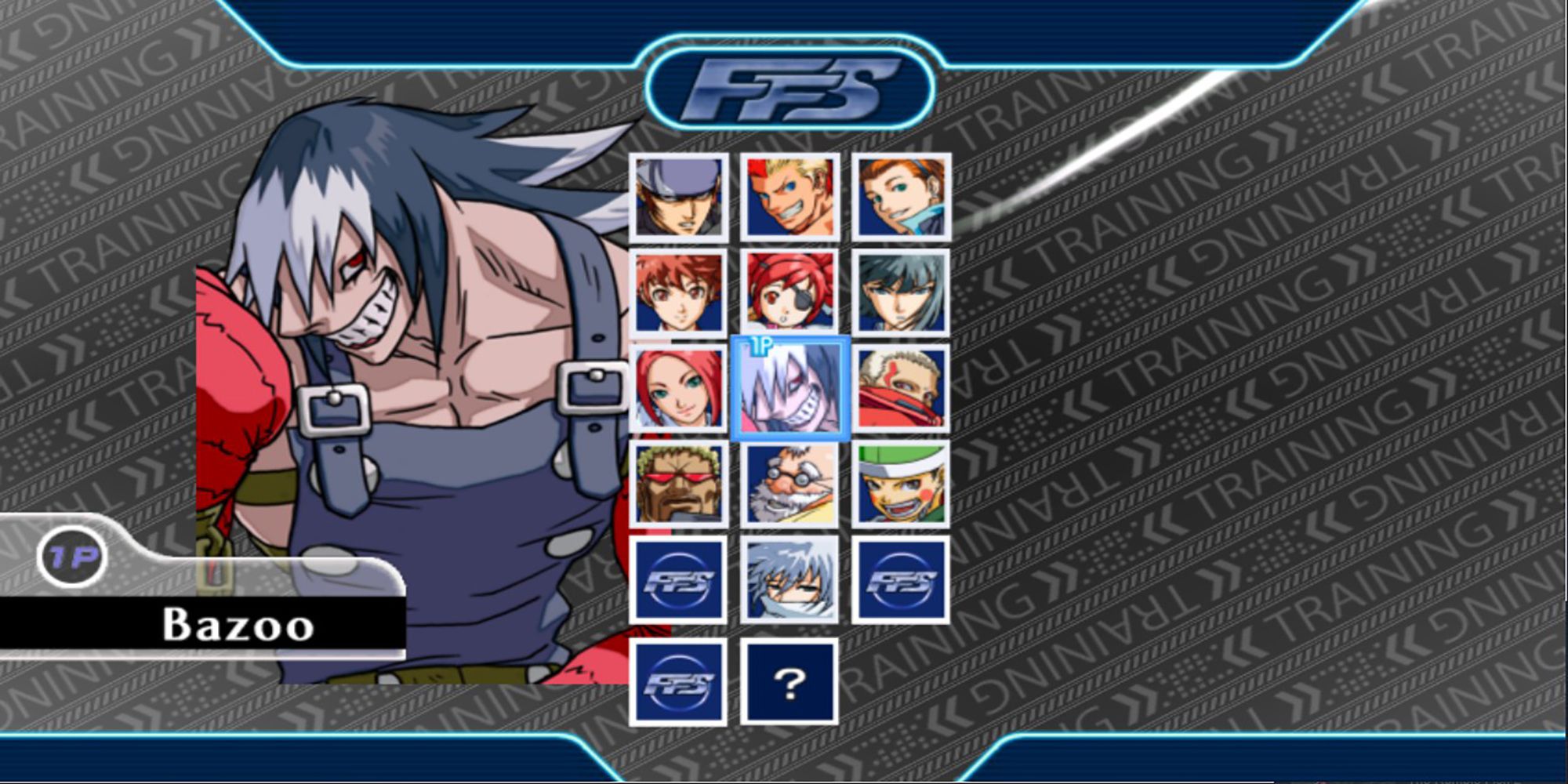 | | |
| --- | --- |
| RN | 06Q009 |
| Height | 2500mm / 8'2" |
| Weight | 190 Kg / 419 lbs |
| Blood Type | A (Rh-) |
| Birthday | November 6th |
| Birthplace | Australia |
| Fighting Style | Vale-Tudo based boxing |
| Fun Facts | His hobby is demolishing his opponent to the point of irrecoverability. He is extra resistant to pain and starvation. |
Mito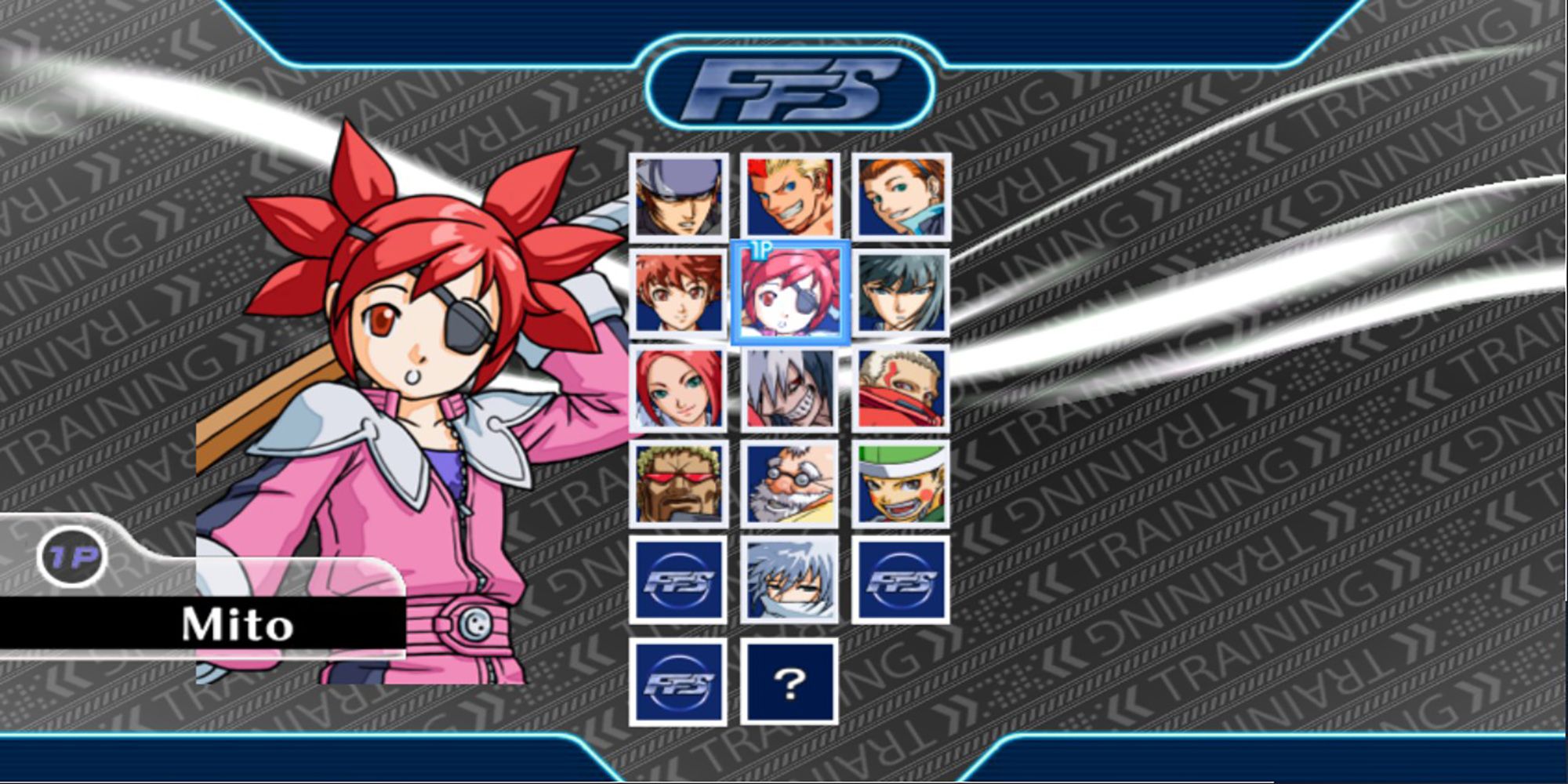 | | |
| --- | --- |
| RN | 06J058 |
| Height | 1480mm / 4'10" |
| Weight | 40 Kg / 88 lbs |
| Blood Type | O (Rh+) |
| Birthday | September 9th |
| Birthplace | Spain |
| Fighting Style | Date style Two-Sword Fencing |
| Fun Facts | Her special skill is photography. |
Sheryl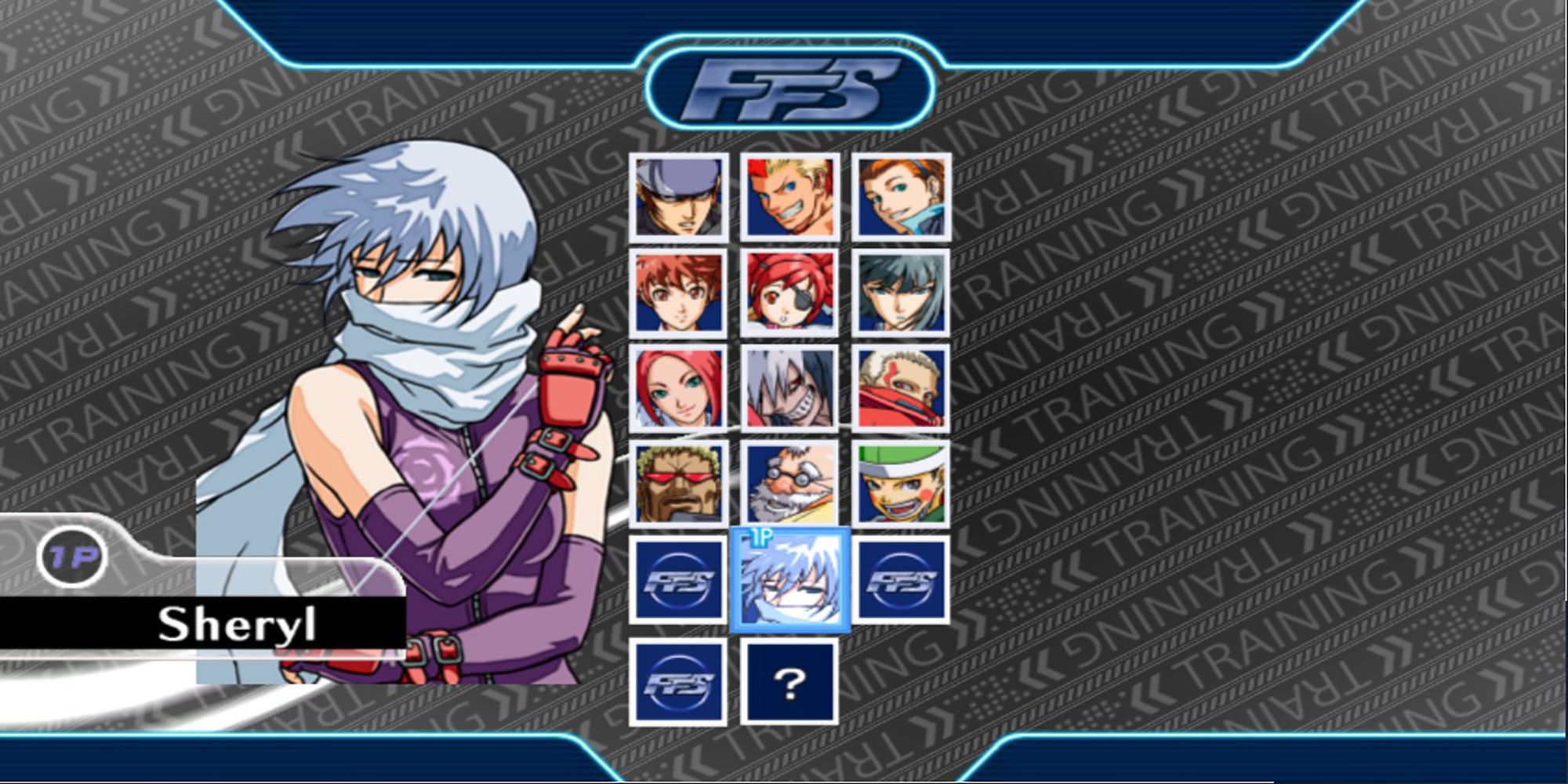 | | |
| --- | --- |
| RN | 06L040 |
| Height | 1650mm / 5'5" |
| Weight | 45 Kg / 99 lbs |
| Blood Type | AB (Rh+) |
| Birthday | December 1st |
| Birthplace | Germany |
| Fighting Style | Assassination using steel thread |
| Fun Facts | Exceptionally skilled at sneaking. |
Secret Boss Characters [Available As Paid DLC]
Greed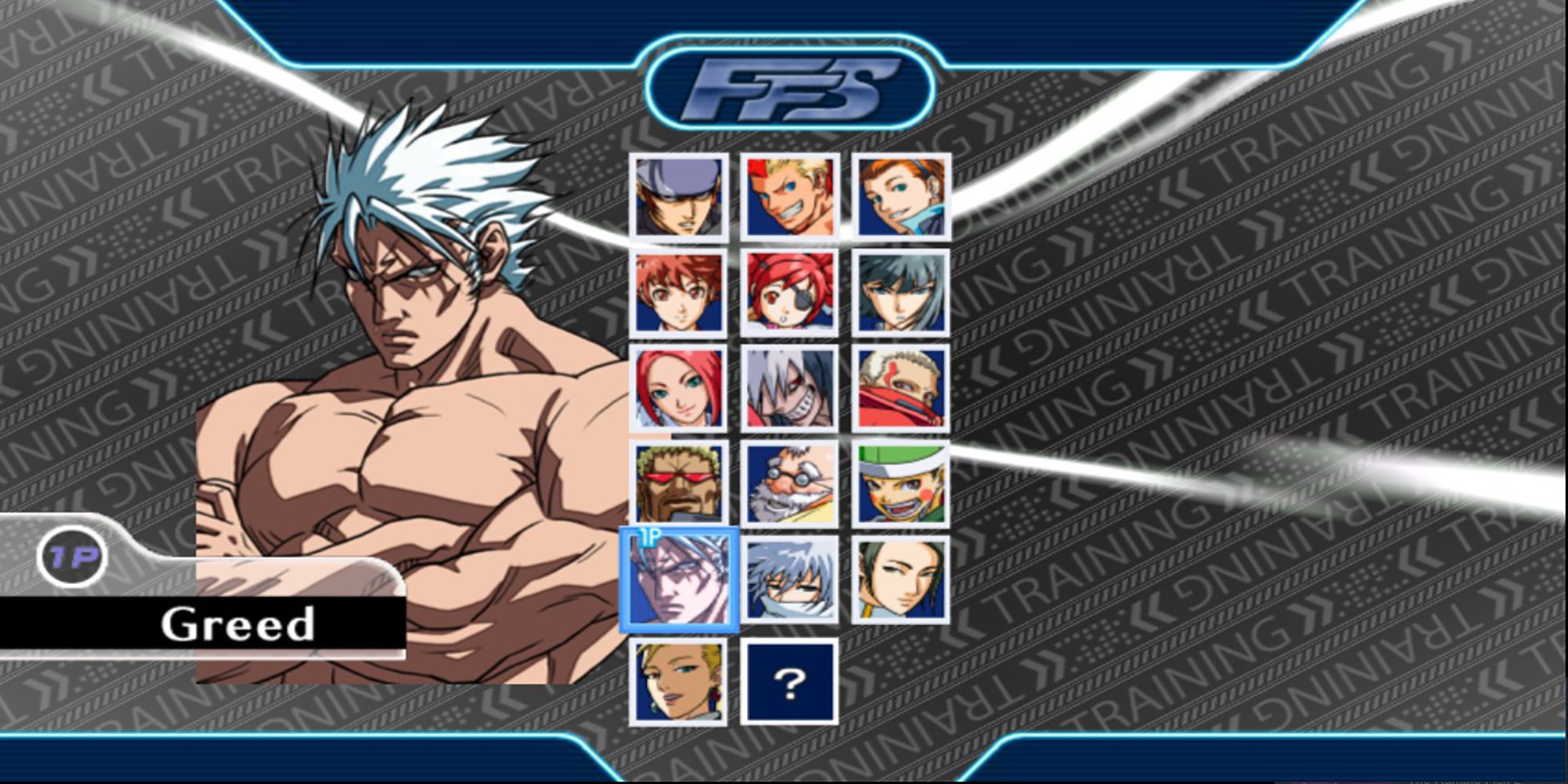 | | |
| --- | --- |
| RN | 06X000 |
| Height | 1950mm / 6'5" |
| Weight | 102 Kg / 225 lbs |
| Blood Type | A (Rh+) |
| Birthday | July 2nd |
| Birthplace | Unknown |
| Fighting Style | Comprehensive Combat Martial Arts |
| Fun Facts | He has no hobbies. It's worth living to die. You can easily see, hear, and remember that just once. |
Hazama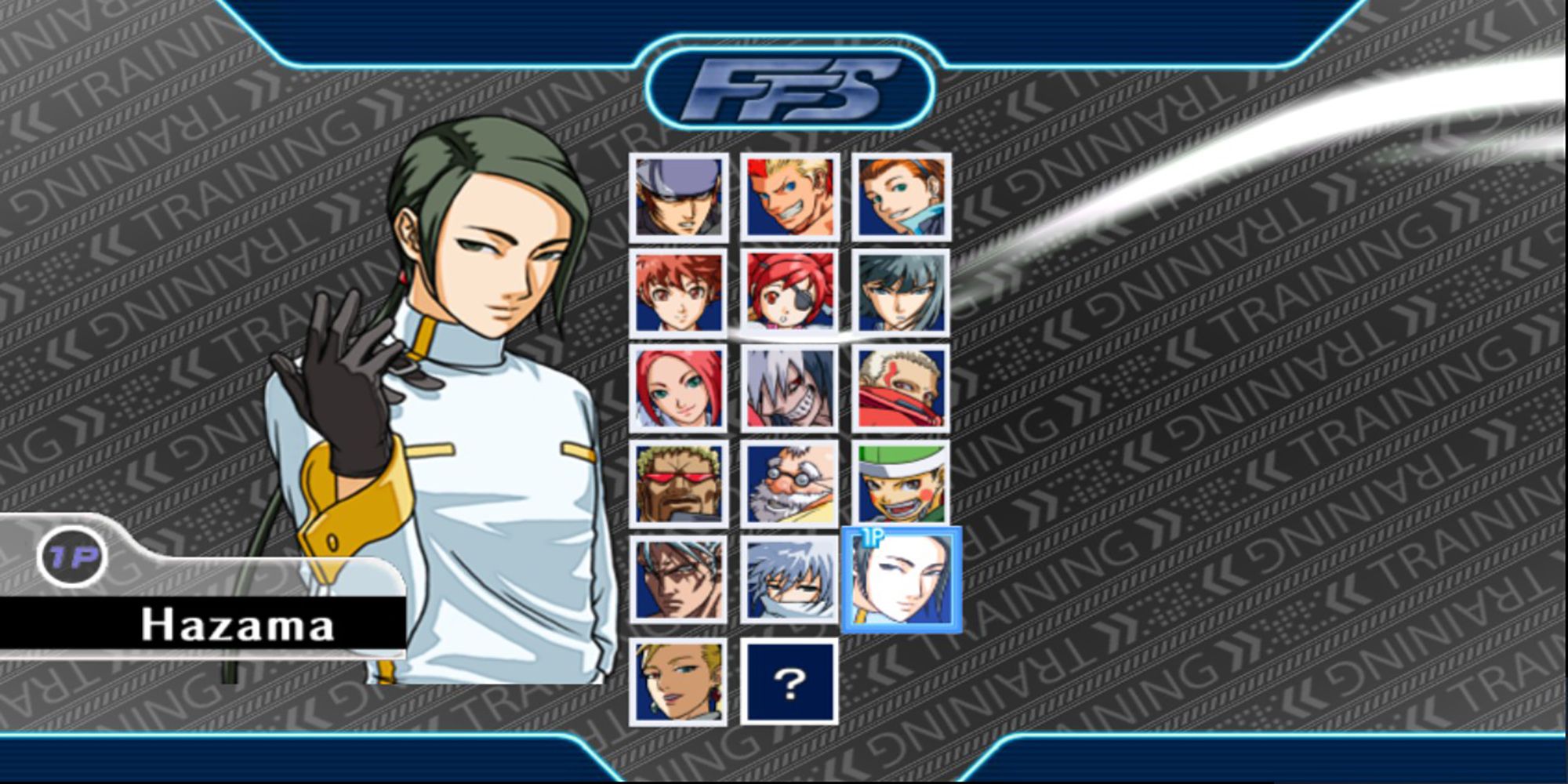 | | |
| --- | --- |
| Height | 1840mm / 6' |
| Weight | 72 Kg / 159 lbs |
| Blood Type | O (Rh+) |
| Birthday | Unknown |
| Birthplace | Unknown (But assumed to be from Japan because of his name) |
| Fighting Style | His own unique version of martial arts |
| Fun Facts | He does not have a skill (Or rather, the purpose of strong or weak points seems arbitrary to him). However, he is an avid bookworm and plans to have a personal library to study in. |
Beatrice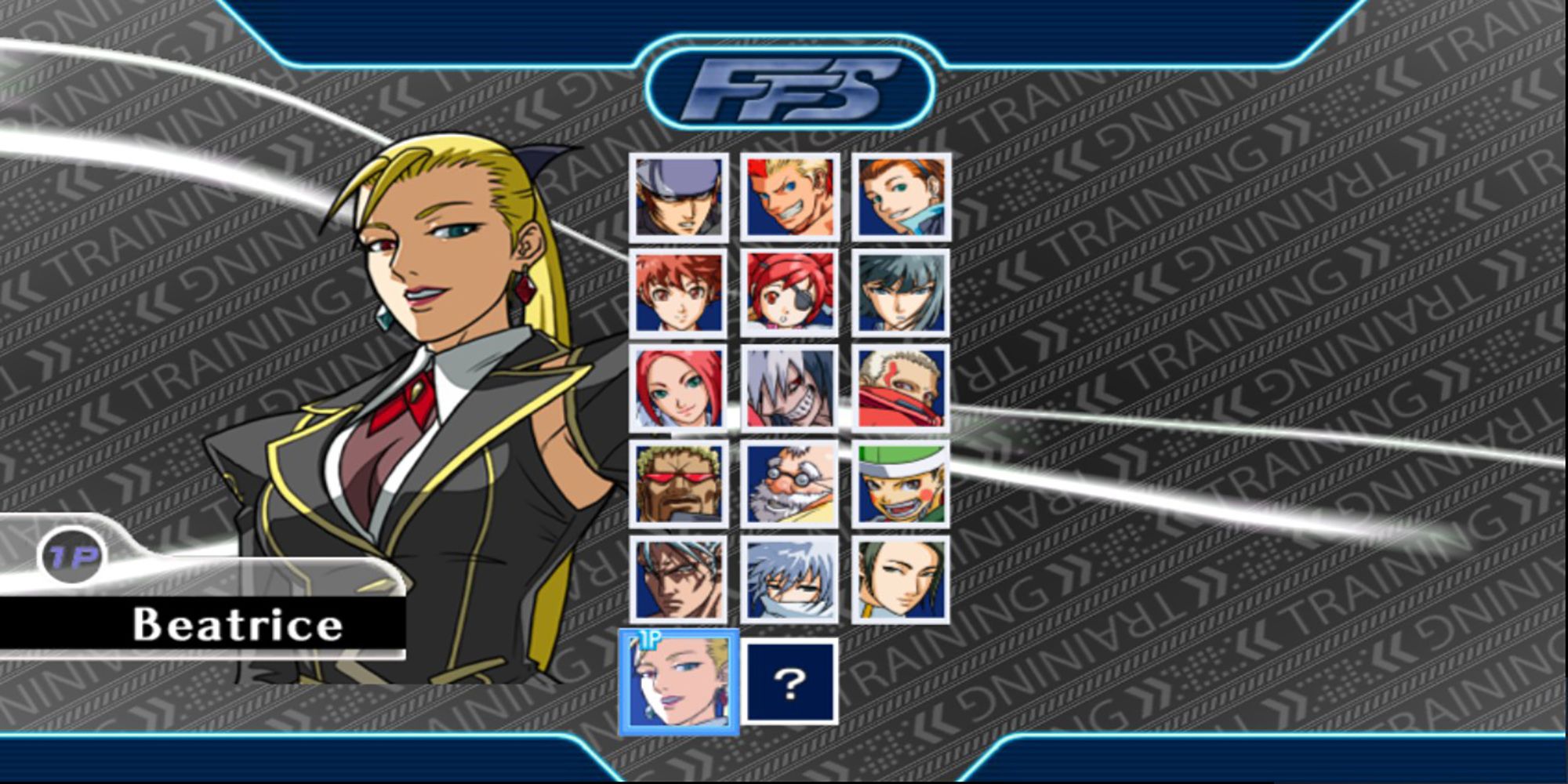 | | |
| --- | --- |
| Height | 1780mm / 5'10" |
| Weight | 59 Kg / 130 lbs |
| Blood Type | B (Rh+) |
| Birthday | December 12th |
| Birthplace | America |
| Fighting Style | Multiple Martial Arts |
| Fun Facts | Her hobby is horseback riding. She can also recognize objects as they move at a high velocity. |
Source: Read Full Article