Scuf are a brand known for high-performance gaming controllers, with models in their line-up favoured by professionals due to their customisability, and extra features such as rear paddles and ring-lock systems. The PS5 meanwhile has the DualSense controllers, which are a step-up from their PS4 DualShock controllers, with new features such as adaptive triggers and a haptic feedback system that can simulate the feel of rain or road surfaces, among others.
However, Sony's official first-party PS5 controllers were the only option for your gaming needs, until now. Controller specialist Scuf has announced a new line of PS5 controllers, which will be the first ever third-party options to become available.
The Reflex line-up features three customisable controllers that work on PS5 and PC. The Reflex controllers share the same features such as rechargeable batteries, large touchpad and internal speaker as Sony's official version, but add a few of their own.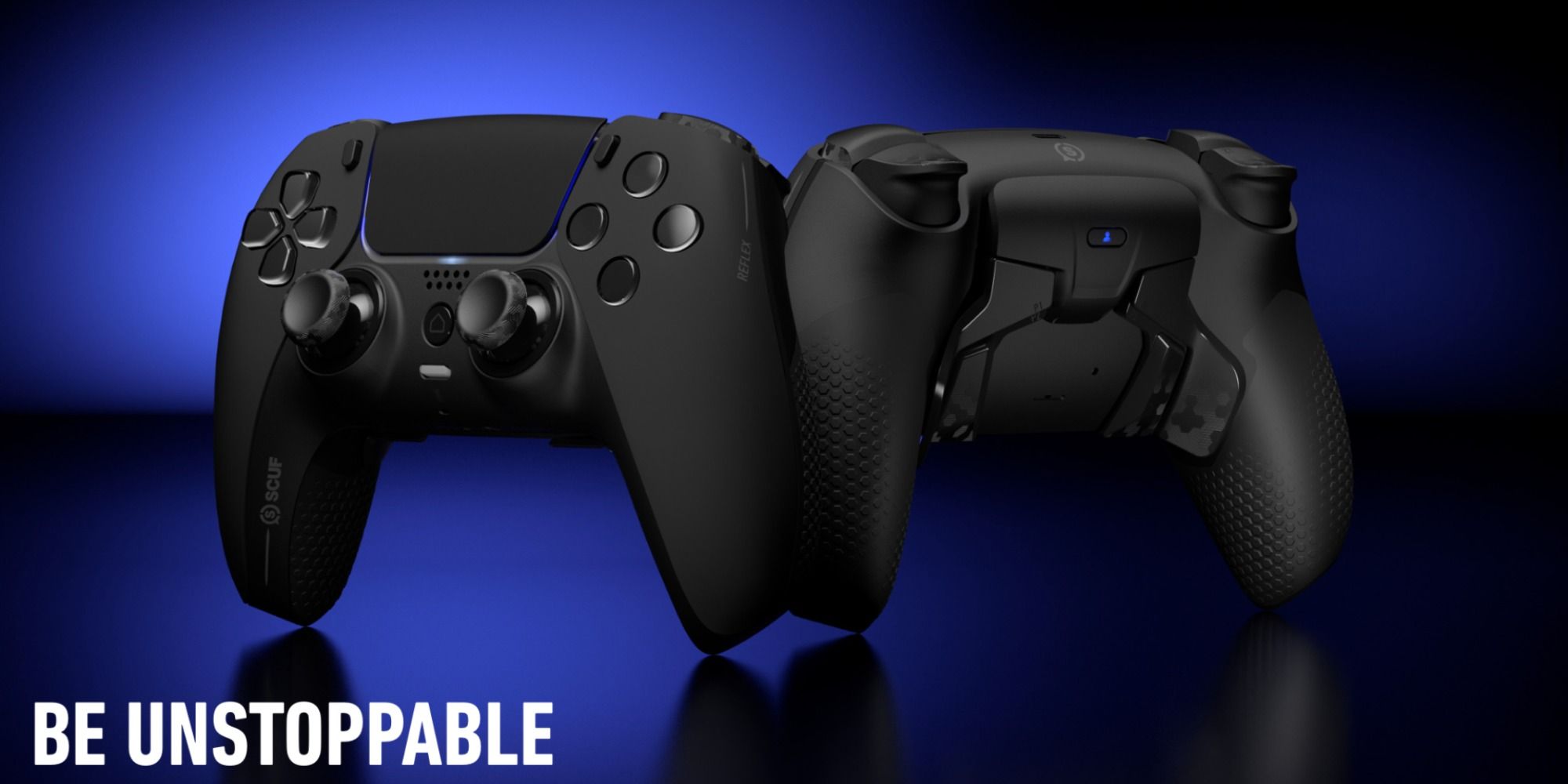 Starting at a pricey $199.99, the base model Reflex offers removable paddles, three configuration profiles, and interchangeable thumbsticks. The Reflex comes in a decidely pro-looking black and dark grey colour scheme, while depending on the exact model future versions will have different colour options such as white, gray, orange, navy blue, and red. The Reflexes also allow for interchangeable faceplates.
In addition to the base Reflex, Scuf offer the even pricier Reflex Pro and Reflex FPS, which sell for $229.99 and $259.99 respectively (UK prices have the same sticker price with the exception of the FPS). The latter top-priced FPS model replaces the adaptive triggers with Instant Triggers which are designed to be much lighter and provide a "short mouse-click action for those ultra-fast shots," according to Scuf. All three Reflex models are coming in 2022, without a more specific date.
These costly controllers – the standard DualSense retails for $69 – seem to have already maxed out their pre-orders. On Scuf's website is a note that their first drop of the Reflex has sold out, so there must be demand among those keen on professional or customisable controllers. Those wanting to grab one of the Reflix models might want to get in line.
Source: Read Full Article