Fallout 76 next expansion has been pushed forward, now releasing on September 13. Expeditions: The Pitt is a free update for all Fallout 76 players, and will now go live over a week earlier than previously advertised.
In less than a month, the update will allow players to leave Appalachia for the first time. This is also the first time Fallout fans have explored The Pitt since its debut in Fallout 3's DLC, which was released 13 years ago. The area has not made another appearance since.
"For the first time since Fallout 3, players are invited to journey back to post-war Pittsburgh", reads the expansion's description. "Radiation and destruction have warped the once-great industrial city, with citizens mutating into vicious Trogs and a power struggle emerging between the blue-collar Union faction and the Fanatics, a power-hungry band of Raiders."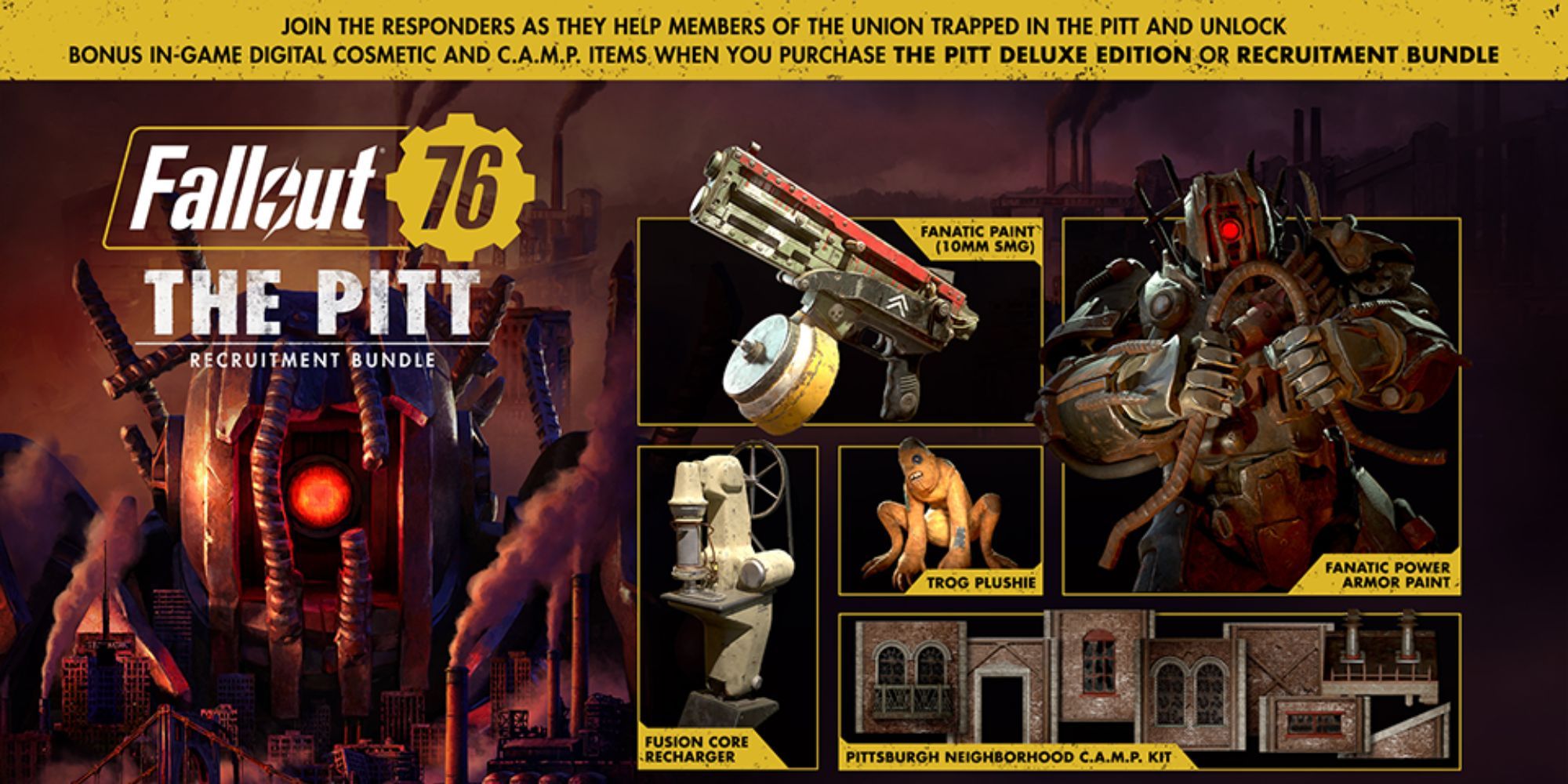 The expansion adds two new factions, the Union and the Fanatics, which the player can build reputations with. Exploring The Pitt will be done in expeditions – repeated quests that you can take on solo, or with up to three friends. Described as "large scale" operations, expeditions will be as difficult as Fallout 76's end game content, so make sure you go in prepared. On top of the usual rewards you get from missions, you can also collect the new currency, Stamps, and use it to pick up new items.
As excited as players are to return to The Pitt, there is some annoyance surrounding the DLC's microtransactions. While the base expansion will be free, there is a Recruitment Bundle that gives you more goodies – and not all of them are cosmetic. The fusion core recharger will only be available to those who fork out for the bundle, which going by previous prices, could cost as much as £24.99. This has been met with backlash, with many feeling that this goes against the promise that microtransactions would remain cosmetic.
In any case, The Pitt will go live on September 13. It will be available on all platforms.
Source: Read Full Article