Those who own Star Wars: Battlefront II on PC can now play as the Mandalorian, the lead character of the brand new Disney+ show of the same name. Reddit user, Dulana57, posted footage of the new mod earlier this week, and aside from adding the voice of actor, Pedro Pascal, the Mandalorian looks as incredible as if EA designed him itself.
Complete with his signature metallic armor, helmet, and cape, the Mandalorian looks identical to the character that can be found within Disney's new streaming service. Although the mod doesn't come with the character's iconic flamethrower, it looks about as close as we're going to get to a Mandalorian video game any time soon.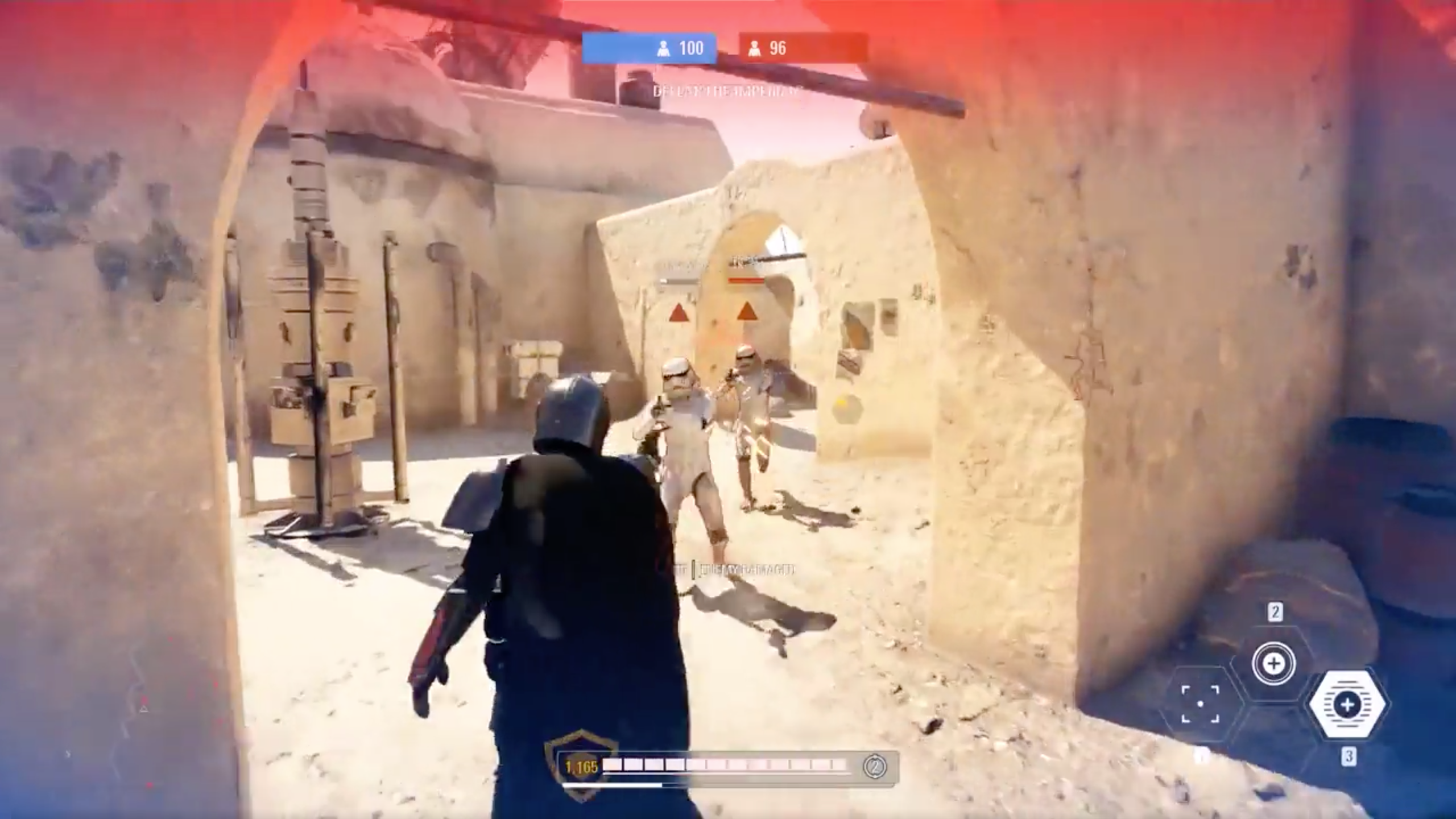 It's no surprise that people are making Mandalorian mods, as the new show has already built a large audience and has been taking the internet by storm. With quality writing that stays true to the Star Wars universe, a great performance by Pedro Pascal, and a small green alien unofficially dubbed, "Baby Yoda", it seems like The Mandalorian is all anyone can talk about right now. Baby Yoda itself has become a massively popular meme, and it people just can't get enough of the series.
On the other hand, Battlefront II initially launched in November 2017 with a muted applause from gamers, as many felt that the game didn't initially come with enough content to warrant a $60 price tag. Luckily though, EA has been continually updating the game with great new content, and with a little help from the modding community, Battlefront II is miles ahead in quality from where it began.
Overall, Star Wars has been experiencing a noticeable resurgence. Although the franchise has been relevant for decades and as been regularly putting out movies since 2015, the fan base has been largely split on each and every release, and it seems like Star Wars fans were spending more time arguing than they were enjoying Star Wars. Luckily, with the success of The Mandalorian, as well as the Game of the Year nominated Star Wars Jedi: Fallen Order, fans of the series are finally getting content that a majority of them can sit back and enjoy.
Source: Read Full Article