Another year has come and gone, and during it, the Steam Awards showcased some of the best games on PC. No doubt you're curious about some of the titles you didn't get a chance to play at launch, or maybe a win by one of your favorites has you considering another playthrough. Either way, if you're like the vast majority of players you won't yet have all the achievements in your chosen game.
We looked at the global achievement stats for each Steam Award winner to see which accolades have eluded the most players. Will you be one of the few to pull off these impressive feats of gameplay? Here are the most uncommon achievements in each game and how to get them.
10

Farming Simulator 2022 – It's Never Too Late To Farm
This year's winner for the Sit Back and Relax category was Farming Simulator 2022, the latest entry in the long-running agricultural simulation series. Appropriately, the least-unlocked Achievement as of this writing requires players to really sit back and relax. To unlock It's Never Too Late To Farm, you need to load a save file that hasn't been touched in at least one real-world year.
Farming Simulator 2022 was released on November 22, 2021, and yet a small handful – roughly one-tenth of a percent – of players have gotten this Achievement. This hack is done by setting Steam to offline (or turning off your Wi-Fi), setting your PC's date ahead one year or more, and then loading your save file. Not that we would condone such an egregious breach of the spirit of Farming Simulator – never!
9

Nioh 2: The Complete Edition – You Are Nioh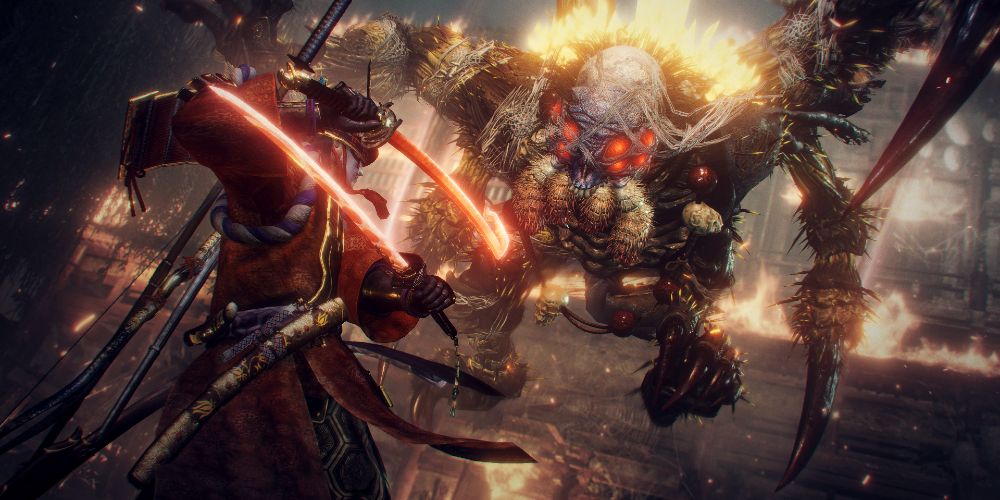 The winner of the Best Game You Suck At category has a surprisingly high unlock rate for Achievements, considering its difficulty. The least-unlocked Achievement in Nioh 2 has been claimed by an impressive 2.2 percent of players.
All you need to do to unlock You Are Nioh is unlock every other Achievement available in the game. There's no way to do this other than dedicated grinding and learning the game inside and out. Check out our gold farming strategy guide to start your journey on the right foot.
8

Forza Horizon 5 – Gotta Smash 'Em All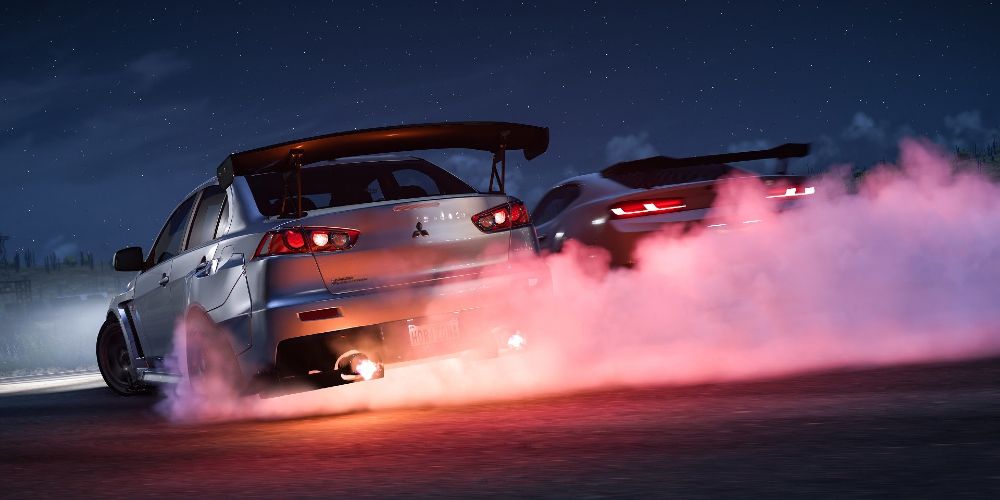 The 2021 winner for Outstanding Visual Style is hyper-realistic racer Forza Horizon 5. Its least-unlocked Achievement, Gotta Smash 'Em All, requires the player to complete five Seasonal Smashable Challenges. This Achievement will no doubt see a significant spike in unlocks as the game grows throughout its first year.
Since you'll need to wait for a new season to make progress, the earliest you will conceivably be able to unlock Gotta Smash 'Em All is in the spring, provided you've been diligently completing challenges since launch. The 0.1 percent of players who do have the Achievement already are believed to be reviewers and other early-copy players who were able to get in a few challenges before launch.
7

Cyberpunk 2077 – Rough Landing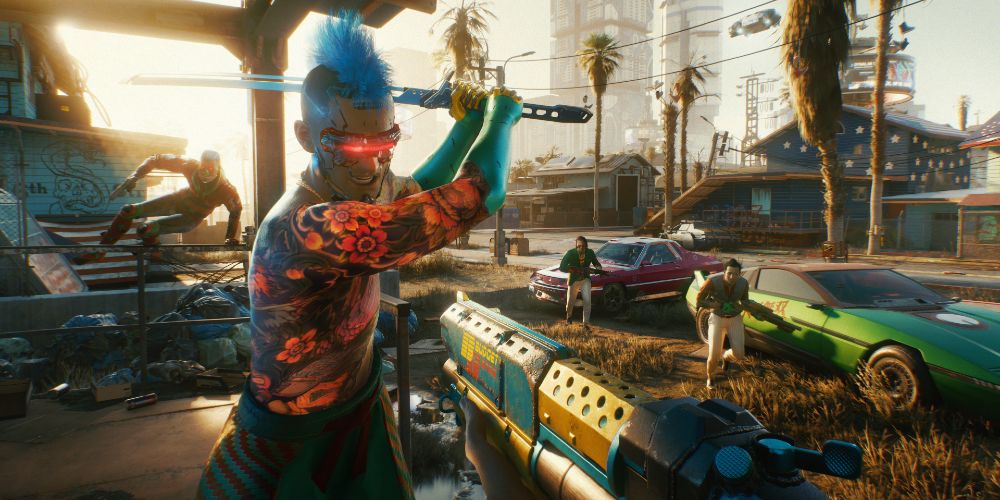 Cyberpunk 2077 had quite the year, navigating a rocky launch to eventually bring home the Steam Award for Outstanding Story Rich Game. Its rarest Achievement on Steam at the time of this writing, Rough Landing, has been claimed by 1.8 percent of players. This is probably because it requires some setup and isn't likely to happen naturally through the course of gameplay. However, if you're actively trying to unlock it without considering anything else, it should turn out to be fairly easy.
To achieve Rough Landing, you'll need to have a Berserk cyberware OS active. The cheapest Berserks run 7,500 Eurodollars and require V to have a Body of at least 6. Once you've got Berserk running, find some enemies you can get the drop on from above. Jump so that you land near two of them, holding L1+R1 or LB+RB while you're in the air. Since you're running Berserk, this will cause V to perform a Superhero Landing, ignoring fall damage and heavily impacting nearby enemies. If you get two kills in one jump, you'll unlock the Achievement – if not, find another group of goons and try it again.
6

It Takes Two – Minigame Megalomania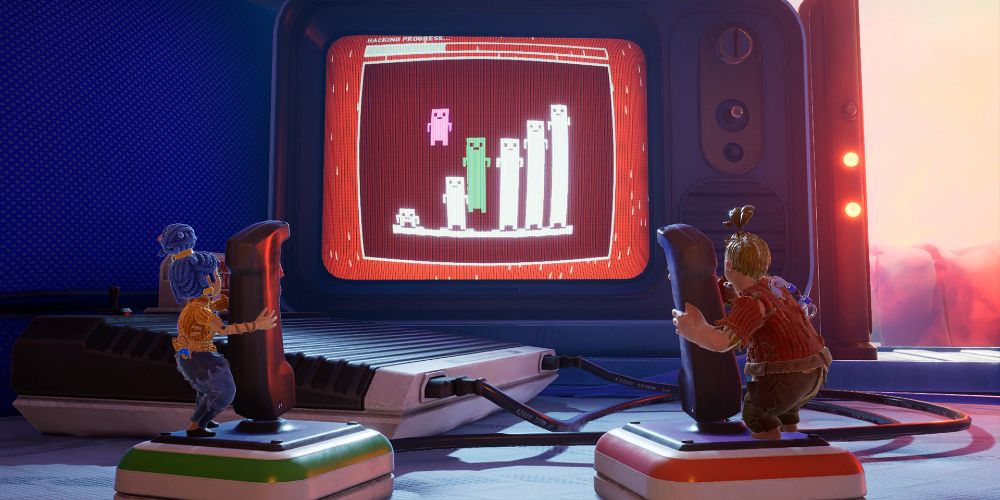 Probably the least surprising win at this year's Steam Awards, It Takes Two carried the Better With Friends category. Despite the game's rave reviews and stellar sales, only three percent of players have unlocked the Minigame Megalomania Achievement, which requires you to find and play all 25 minigames at least once.
Some minigames are part of the main storyline, but there are plenty of optional ones that are easy to miss, especially if one player wants to explore and the other wants to hurry along. If you've already played through the game and aren't sure which minigames you missed, check out our minigame locations guide to find the stragglers.
5

Terraria – Supreme Helper Minion!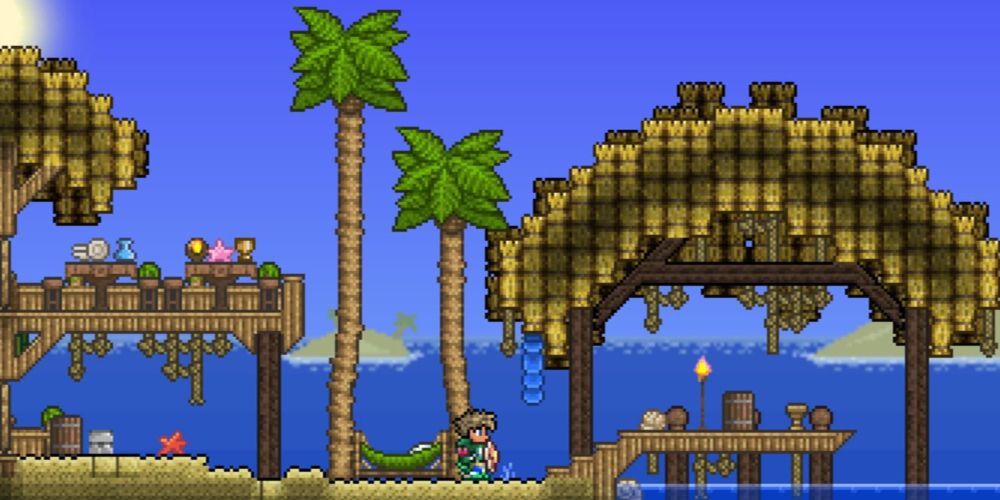 Terraria has been going strong for over ten years now, winning it the 2021 Labor of Love category. The game sports over 100 Achievements, and the rarest of all is Supreme Helper Minion! This Achievement requires you to complete 200 quests for the Angler over any number of playthroughs. The Angler can be found in the Ocean biome, at the extreme rightmost or leftmost edge of the world. Once you have spoken to him and built him a house, the Angler will move into your village.
The tricky part of this Achievement is the sheer volume of quests it requires. The Angler only assigns one quest per in-game day and often requires you to find and catch a rare fish. Even if you do nothing but grind quests and sleep, you're still in for a long haul if you want to join the 2.3 percent of Terraria players who can claim to be Supreme Helper Minions. You'll need lots and lots of bait, so be sure to check out our guide to bait farming if you decide to go for this one.
4

Marvel's Guardians Of The Galaxy – This Is What We Do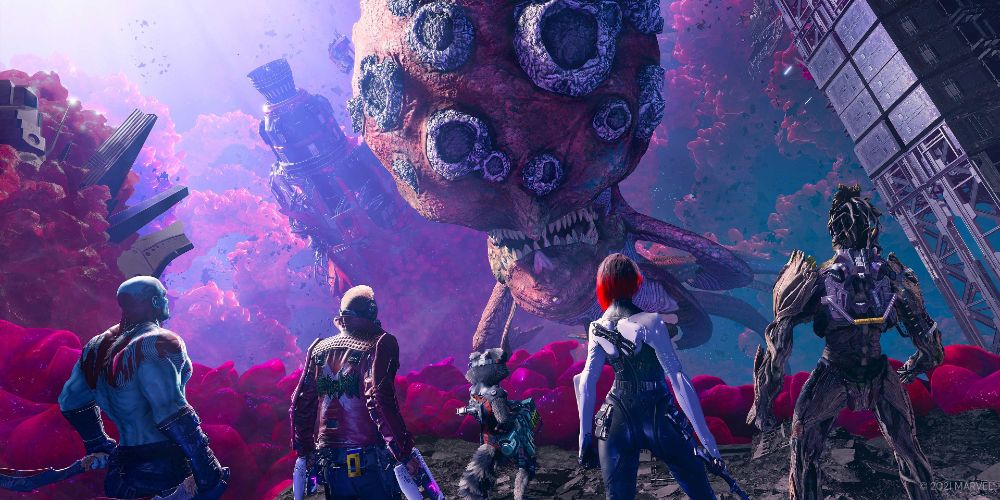 2021's Steam Award Winner for Best Soundtrack was none other than Marvel's Guardians of the Galaxy. Like Nioh, the game's rarest Achievement requires players to unlock every other Achievement. This Is What We Do, currently held by 0.8 percent of all players who have the game on Steam, will require mastery of every playable character and extensive exploration.
Don't forget that to unlock Fashion Passion, the game's second-rarest Achievement, you need to not only find every outfit but also equip all of them at least once.
3

Deathloop – The Spice Of Life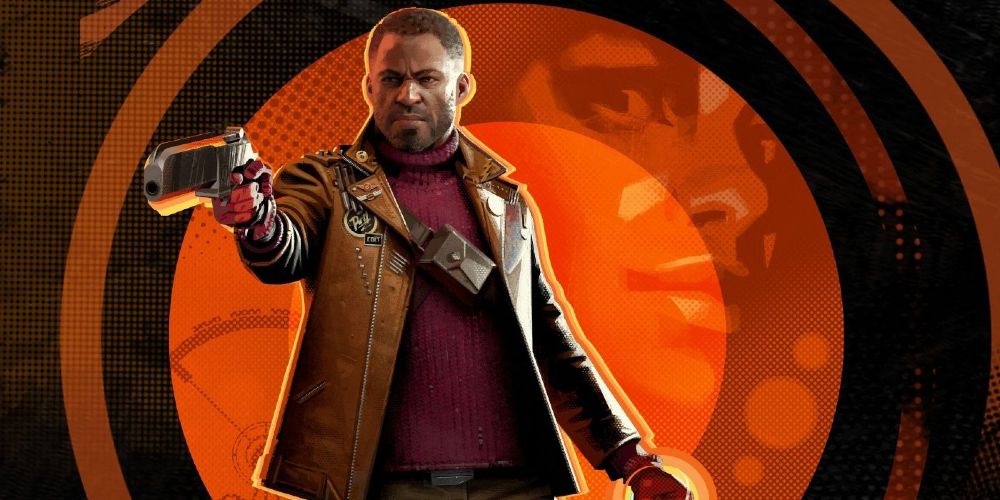 Deathloop's endless cycle of violence earned it the Steam Award for Most Innovative Gameplay. There are plenty of ways to kill your enemies in this game, but there are also plenty of ways to die. If the global Achievement stats are any indication, only one player in every hundred has been forcibly ejected from the mortal coil in every possible way.
The Spice Of Life Achievement requires you to suffer every possible cause of death as Colt. Thankfully, the Achievement description gives you a handy checklist as to unlock The Spice Of Life you'll need to subject poor Colt to drowning, falling, poison gas, depressurization, explosions, getting shot, getting stabbed, getting ground to bits, incineration by a rocket engine, and being caught in a nuclear meltdown. We recommend completing the game normally first, then going back through to seek your demise for the Achievement.
2

Cooking Simulator VR – Don't Stop Me Now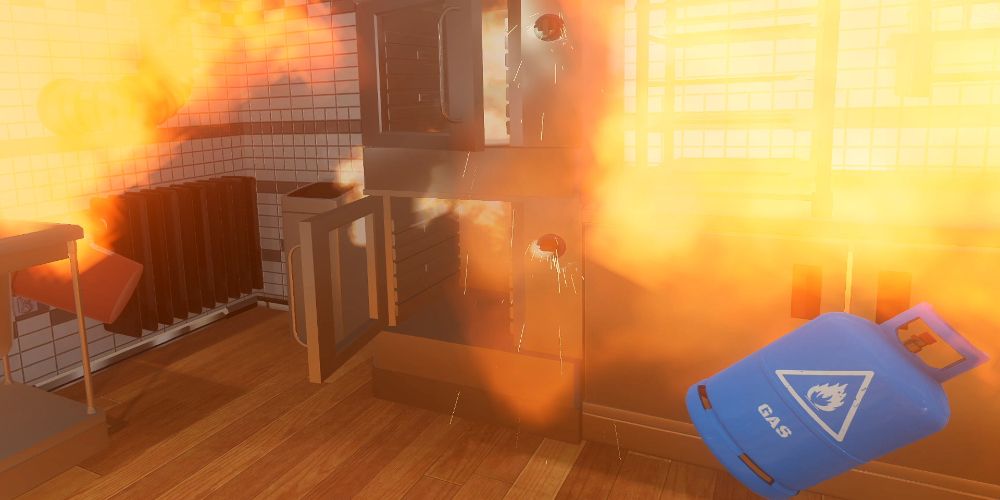 The least-unlocked Achievement in 2021's VR Game of the Year – Cooking Simulator VR – is actually pretty simple to get. The reason only 3.7 percent of players have snagged it is probably because of the stop-and-go nature of the gameplay.
All you need to do to unlock Don't Stop Me Now is move without stopping for thirty seconds. Just start up a game and walk around the kitchen until the Achievement pops.
1

Resident Evil Village – Knives Out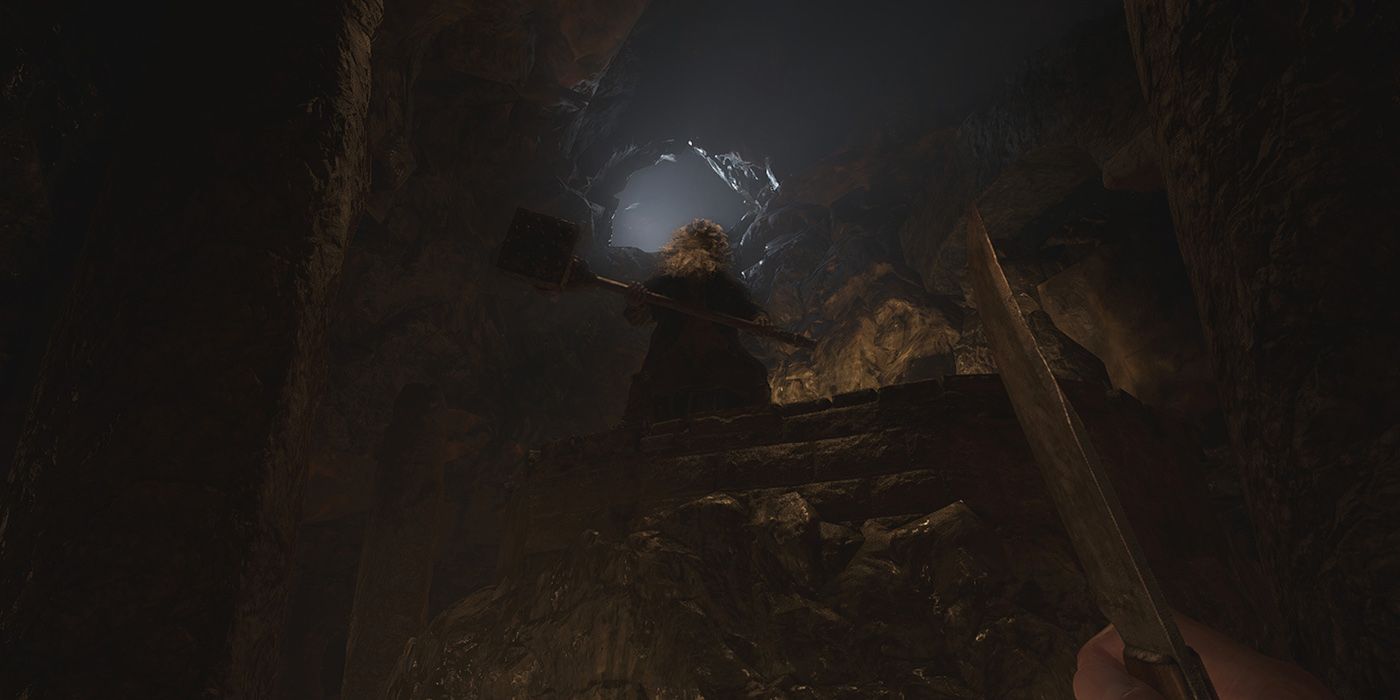 The Steam Awards' 2021 Game of the Year was the stellar Resident Evil Village. As it happens, this was also the most-completed game of 2021. Just because plenty of players were able to vanquish Mother Miranda doesn't mean they managed the game's ultimate challenge, though. Only 3.6 percent of players survived the horrors of Castle Dimitrescu and its surroundings using only a knife.
The easiest way to pull off this daring feat is to turn the difficulty down and play on New Game Plus so your upgrades will carry over. You should also be aware that there are a few exceptions where guns are permitted; environmental objects such as windows, animals, and wooden goats can all be shot without disabling the Achievement, so long as you don't damage any enemies. The first part of the battle with Heisenberg requires the use of a mounted weapon, and you have to shoot Miranda's energy balls in the final confrontation, but otherwise, you'll need to switch back to the knife immediately in both fights. During Chris's battle with Urias, do not use the artillery-targeting laser. You'll have to finish the hammer-wielding giant with melee weapons.
This daunting challenge takes plenty of trial and error. If you think you've disabled the Achievement, immediately open the Challenges menu and check so you can reload your latest save if you have to.
Source: Read Full Article