John Madden will once again grace the cover of EA's Madden NFL series. NFL 23 will have three covers that all showcase Madden at different points in his career. This marks the first time in over 20 years that Madden will be seen on the cover of the franchise he helped create in 1988.
EA made the announcement today on the anniversary of John Madden Football, the very first game in a series that would come to be worth billions of dollars. Madden was on the cover up until 2001 when EA instead started showcasing NFL stars.
All three pictures are all done by artist Chuck Styles, who celebrated Madden's major achievements. The first is a take on the 1988 original game that launched the series, while the second uses a famous photograph of Madden's Super Bowl win while coaching the Oakland Raiders in 1976. The final image shows Madden in his most famous role as a TV broadcaster.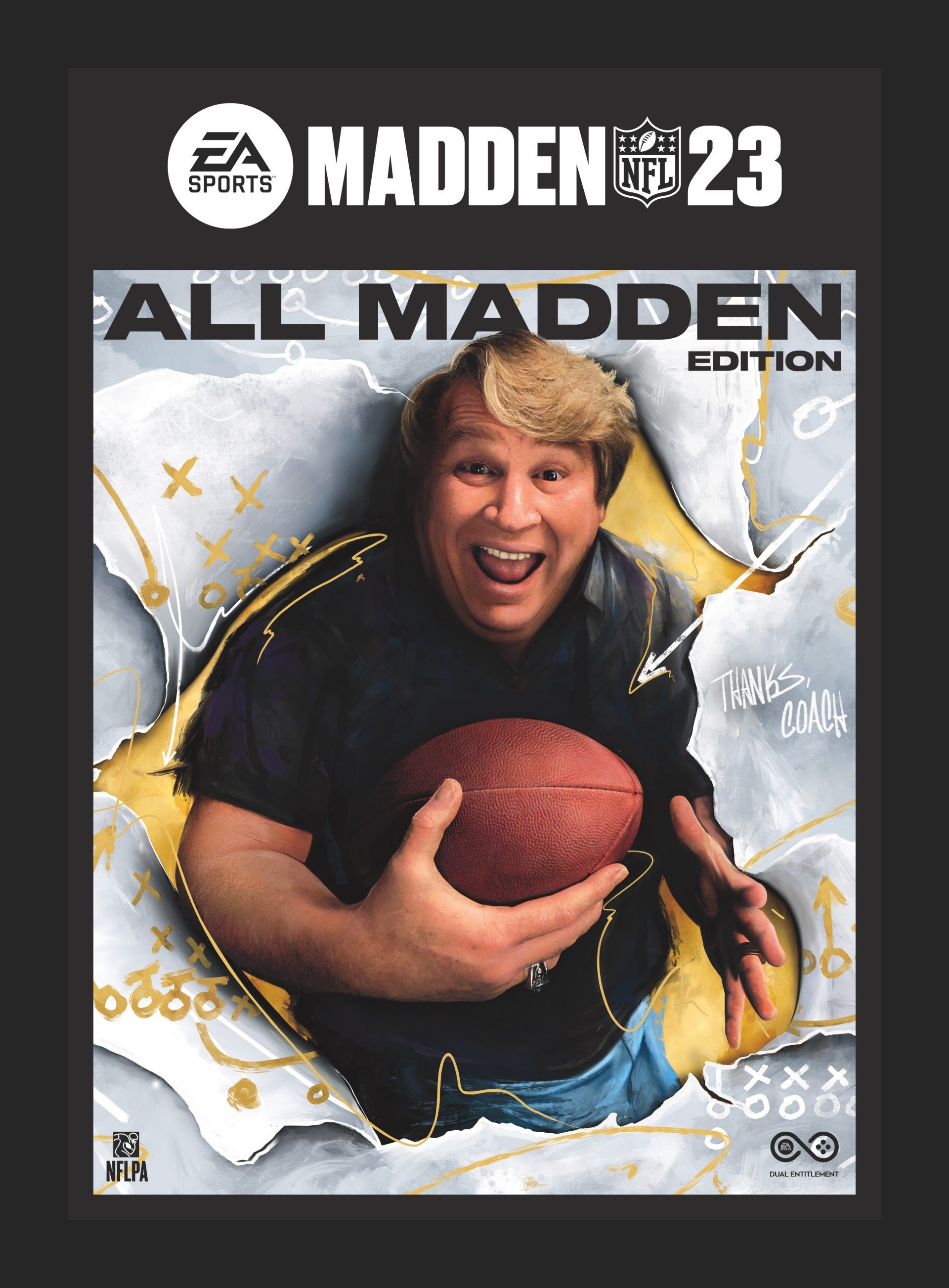 "As someone who grew up loving football, playing in the suburbs of West Philly, it's a full circle moment to now be able to contribute to the culture of the sport by honoring an icon like John Madden, who has influenced generations of football fans through his passion for football and unmistakable energy, through my art," said Chuck Styles in EA's blog update.
EA also teased several new features coming in NFL 23. "The first interactive experience will feature two versions of Coach Madden leading opposing teams of 'All Madden' athletes facing off in the 1970s Oakland Coliseum," writes EA, while Madden himself will also be heard for the first time in over a decade thanks to remastered audio clips.
Expect more details on NFL 23 to drop in the weeks leading up to the game's summer launch date.
Source: Read Full Article