This is my personal game of the year list, which is simultaneously the most important and most meaningless thing I'll write this year. It's important to me that I take the opportunity to recognize the games that made the biggest impact on me this year, which I'll do by miraculously summing up all of my feelings about each one into just a few sentences. But also, I'm just some guy on the internet with a bunch of opinions, so who cares? My hope is that if you loved the same games I did you'll find some satisfaction in our shared appreciation for them here. And if you haven't played any of these games, I hope my glowing endorsements will encourage you to give them a shot.
Honorable mentions go to ingenious detective game The Case of the Golden Idol; Returnal, a game that didn't come out this year but might have been my number one if it had; and Mario + Rabbids Sparks of Hope, which I just haven't managed to put as much time into as it deserves. On to the list.
God of War Ragnarok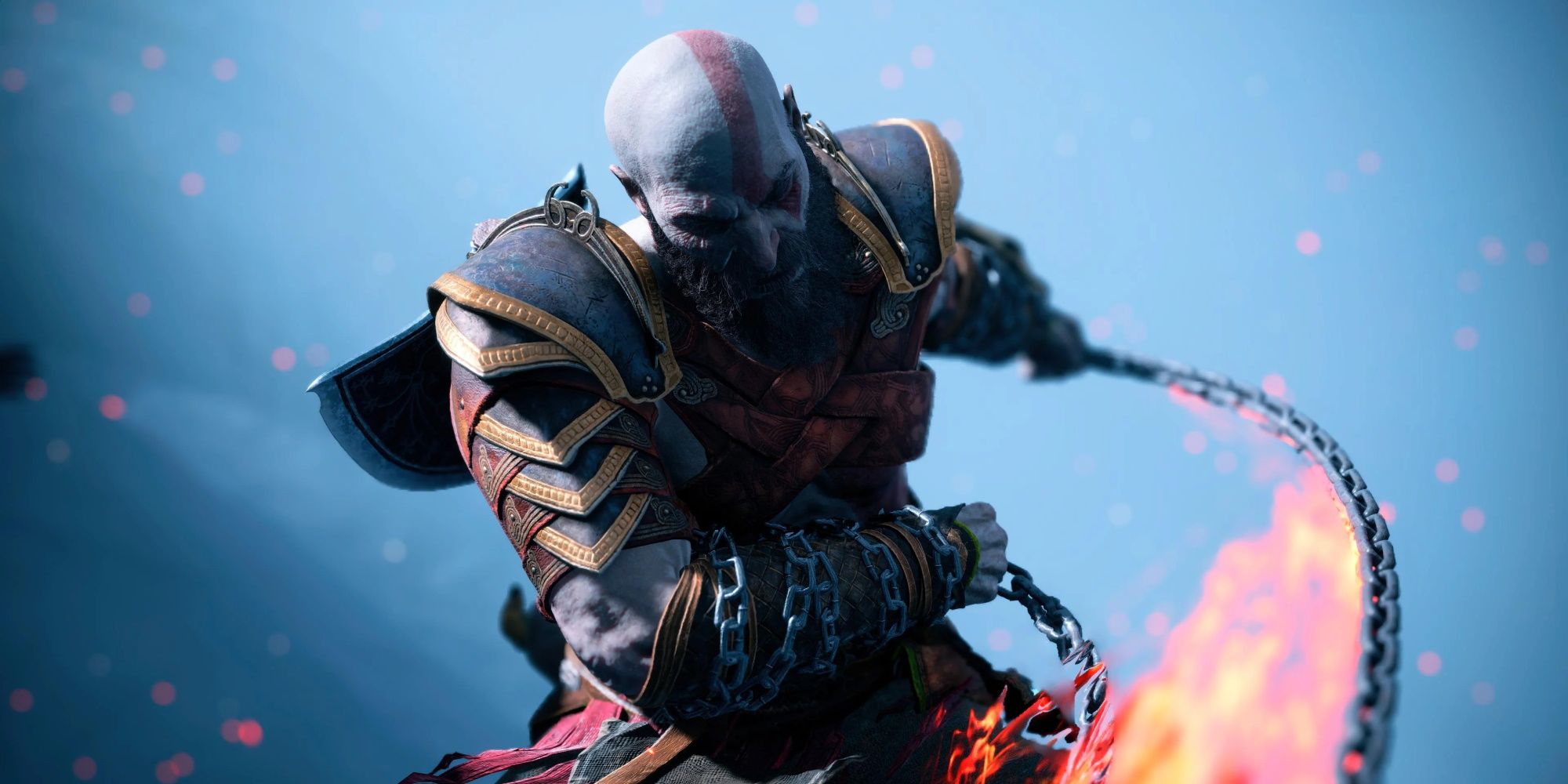 God of War Ragnarok is everything that was great about God of War (2018) and more. The refinements to combat and the vastly expanded variety of monsters to brutalize make for some of the best action you'll find this year, but what sets Ragnarok apart is the strength of its performances and storytelling. It is remarkable that the biggest budget triple-A game of the year aspires to be a grounded family drama, especially considering the series' roots. Kratos' journey is a reflection of how much gaming has evolved and matured since the days of orgy quick time events and achievements about sexual assault. Games are growing up, and Ragnarok plays an important part in that process.
Immortality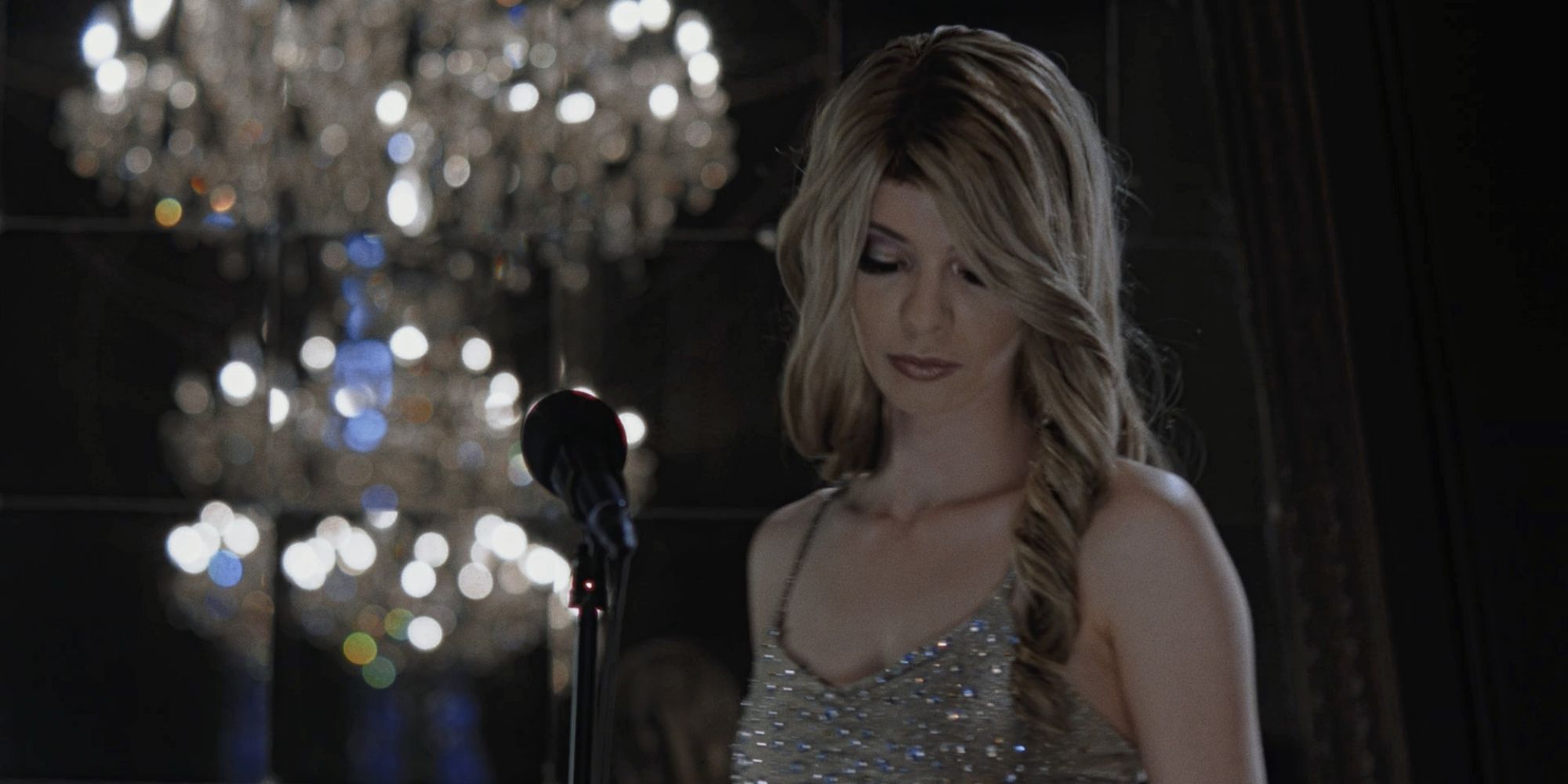 Immortality is as boundary-pushing as video games get in 2022. Director Sam Barlow's third FMV mystery is his most ambitious, weaving together multiple narratives, genres, styles, and film technologies into a shifting, inescapable labyrinth. Immortality's Lynchian narrative is so surreal and experimental that even calling it a story feels reductive. Manon Gage delivers an Oscar-worthy performance as the enigmatic starlet Marissa Marcel, a figure you become voyeuristically obsessed with despite somehow understanding less and less of as you observe more and more of her life. Immortality is a challenging piece of art that still haunts me long after unraveling its secrets.
Vampire Survivors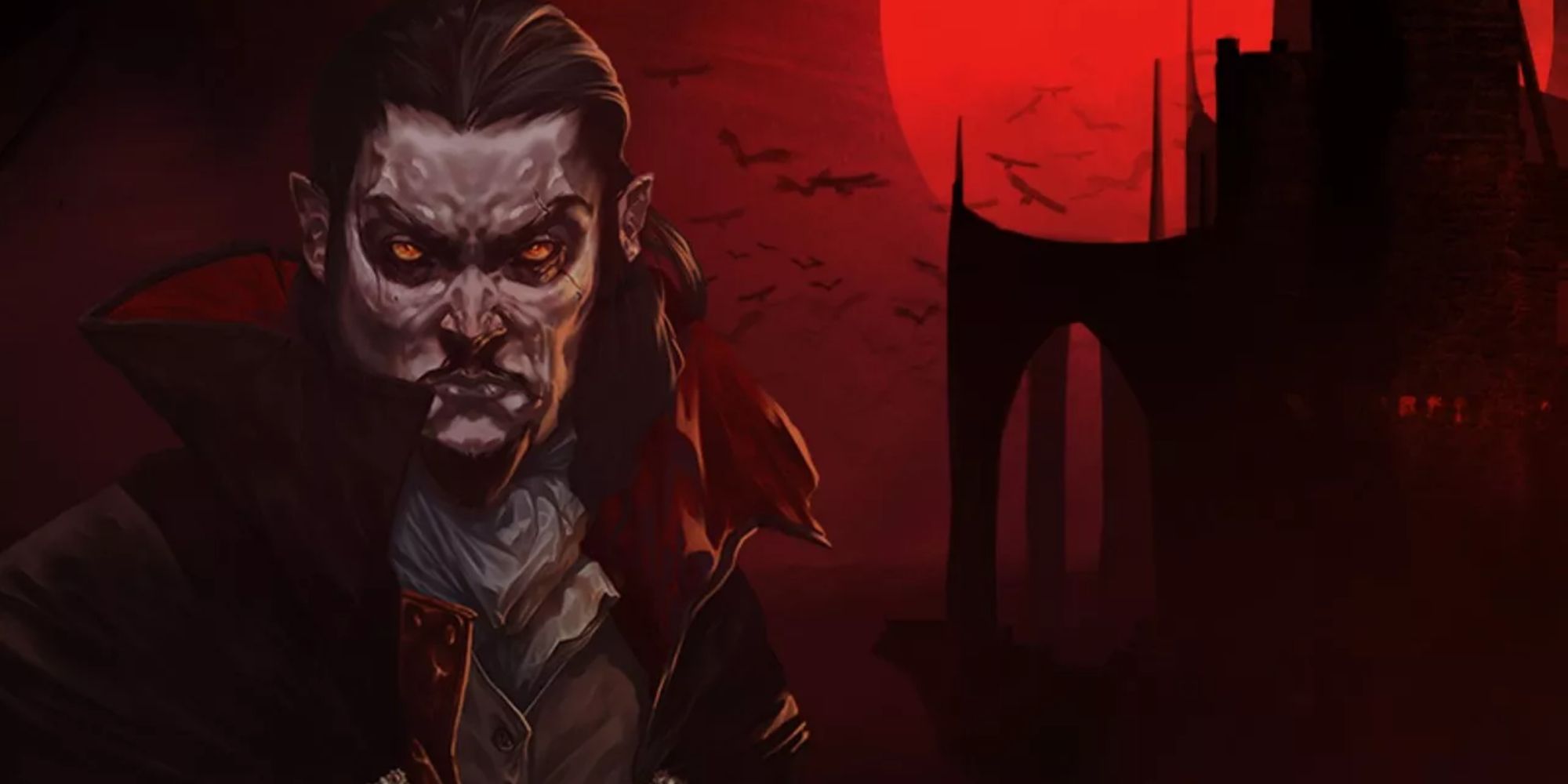 I played Vampire Survivors on a train. I played Vampire Survivors in the rain. I played Vampire survivors here and there. I played Vampire Survivors everywhere. Vampire Survivors is something I just do whenever I need to kill time or my mind needs to idle, and it has served me well throughout the year as my go-to mobile game. What disturbs me about it is how much it feels like it should have existed forever. It's ostensibly a fresh take on the bullet hell genre, but so perfectly designed and executed that it's a genre unto itself, as evidenced by the endless copy cats that have already popped up. You just 'get' Vampire Survivors, immediately, and it's so hard to put down. It feels like there's an alternate timeline where Candy Crush doesn't exist and Vampire Survivors is the game that comes preinstalled on Windows and everyone's mom plays on their phone.
Citizen Sleeper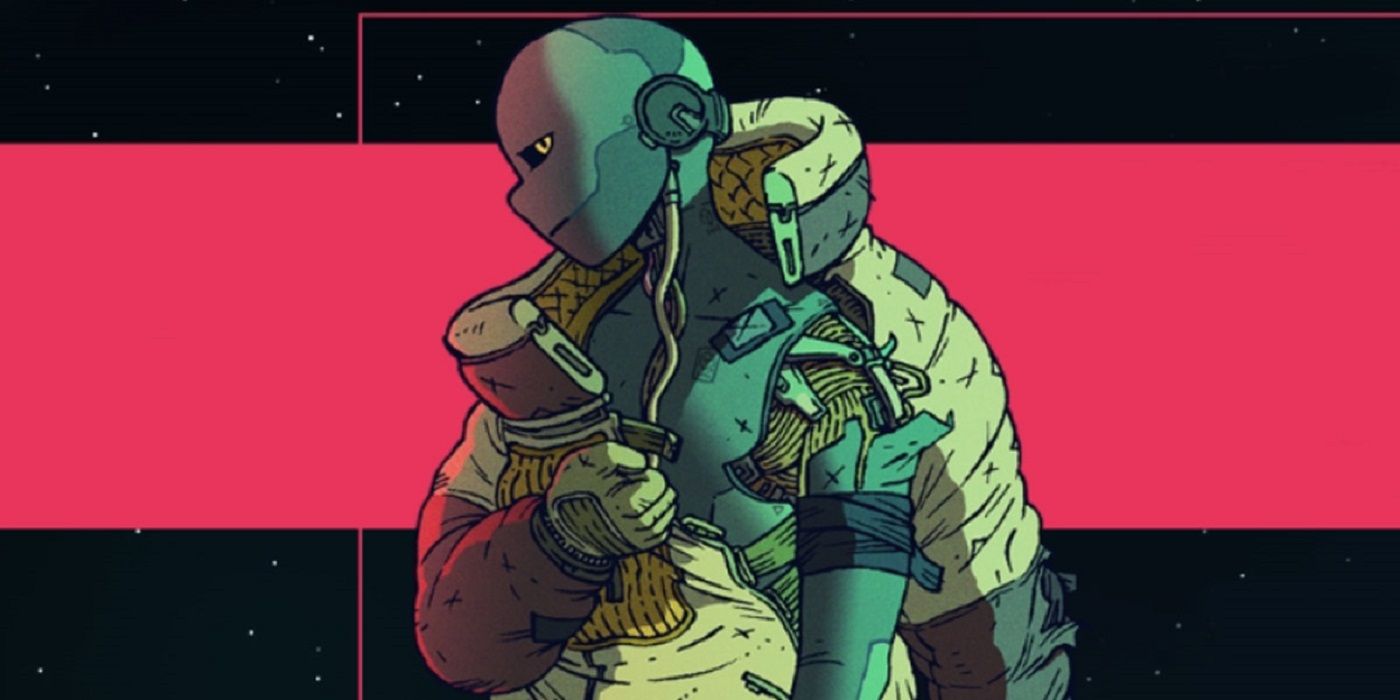 This is the first narrative-driven, anti-capitalism, indie cyberpunk game set in space on the list, and it's a little weird that there's two of them this year. Citizen Sleeper's unique dice mechanic gives its choice-based narrative a wonderful tabletop flavor, but it is the strength of its individual storylines – and the way they're explored – that makes it such a special game. Whether it's exploring big concepts about socioeconomic structures, abstract technobabble, or interpersonal conflict, Citizen Sleeper's narration always leads with the emotional experience. Its intricate world building, political intrigue, and high concept sci-fi machinations would not be half as compelling if not for its commitment to view the world through a lens of empathy. This is what thoughtful speculative fiction looks like.
We Were Here Forever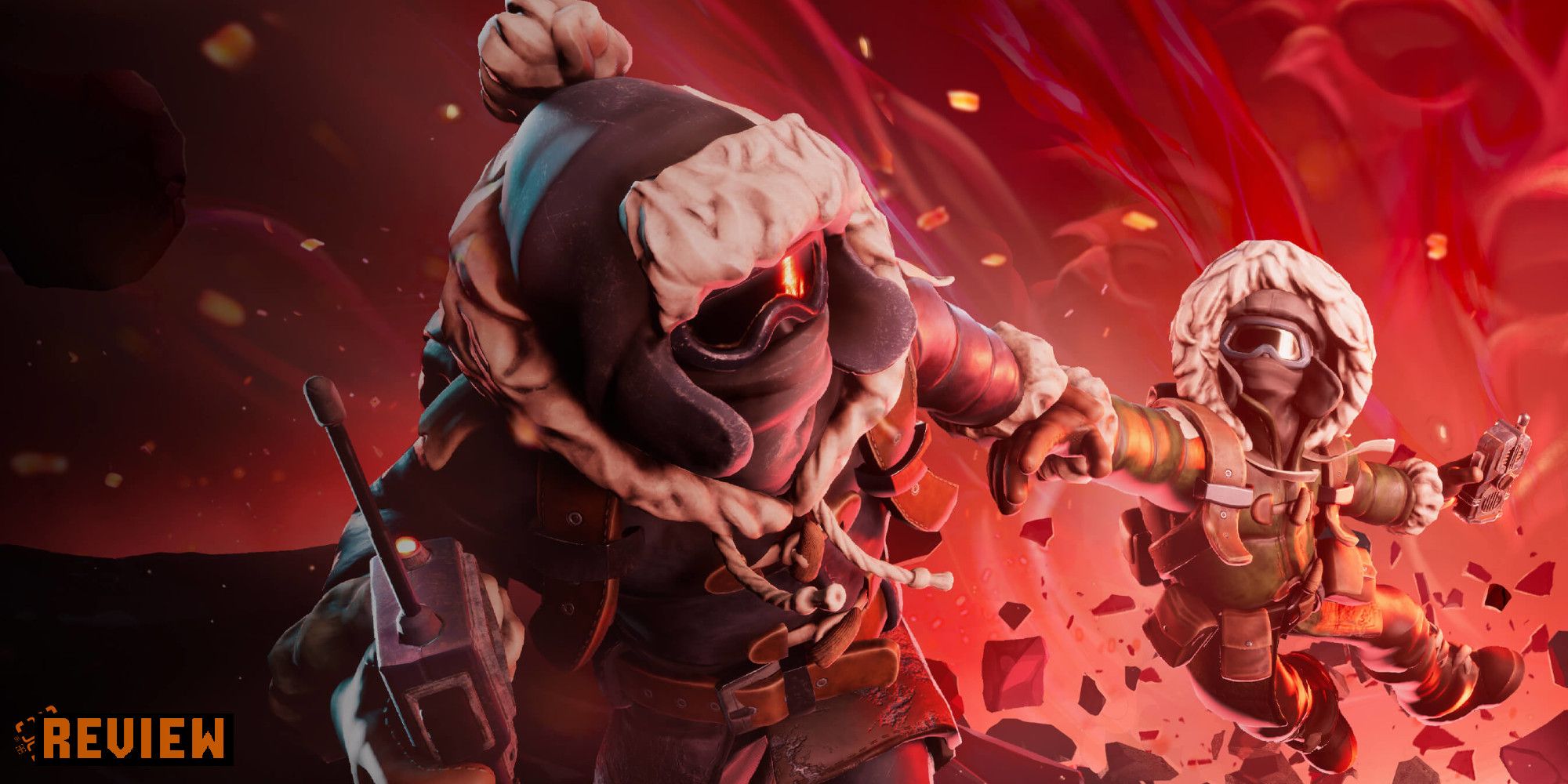 While I appreciated last year's It Takes Two for providing a way for gamers and non-gamers to share an interactive experience together, I found it lacked a degree of real collaboration. The We Were Here series, and in particular this year's We Were Here Forever, represents the pinnacle of collaborative co-op gameplay. The puzzles are inventive and complex, requiring both partners to share information and problem-solve together in order to find solutions. Escape room games are on the rise this year, but We Were Here Forever is leagues beyond every other co-op puzzle game out there.
Ghostwire: Tokyo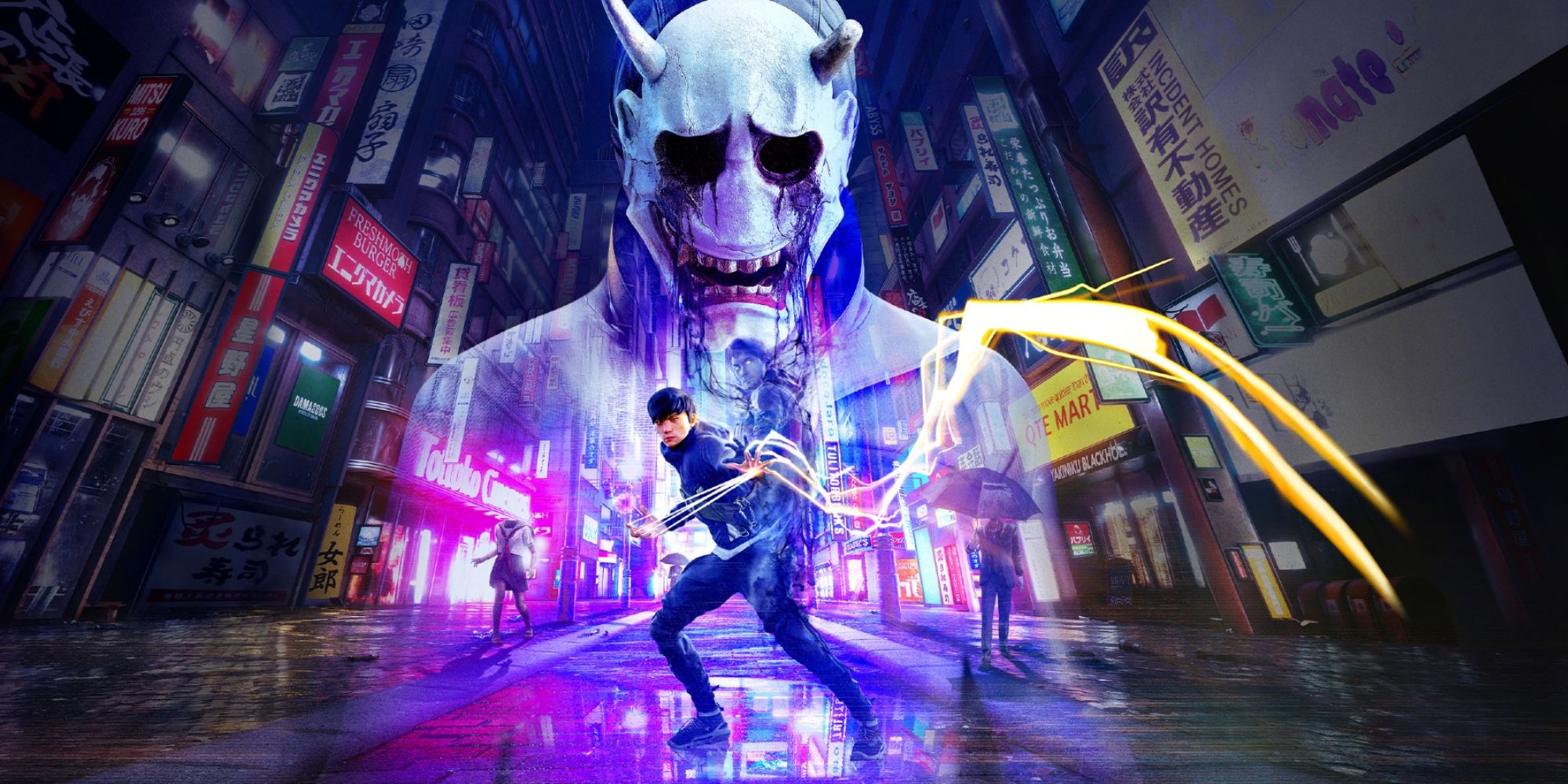 Every sophisticated Ghostwire: Tokyo appreciator agrees that it's all about the vibes. I loved every moment I spent collecting souls in dark alleyways, gliding across rain-soaked rooftops, and gazing out at the neon-lit city skyline. Ghostwire's dense supernatural city engrossed me in a way open world games never do, and its pointed critique of late-stage capitalism, as well as its message about how we might persevere, are exceptionally well communicated. This kind of thoughtful social commentary is a lot rarer in big triple-A games than it ought to be. If more games were like Ghostwire: Tokyo, we'd have a lot more enlightened gamers.
Destiny 2: The Witch Queen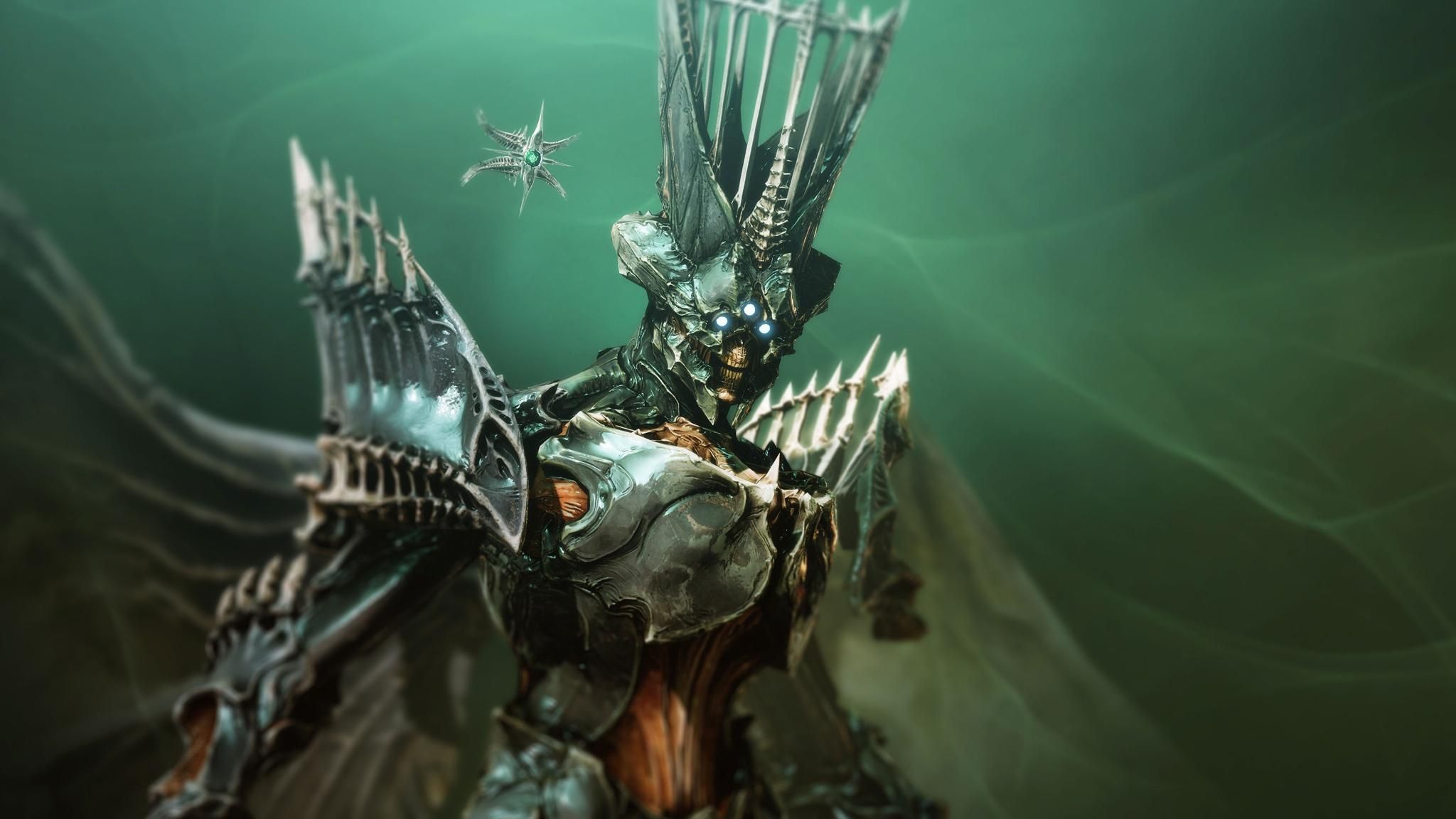 Simping for Destiny 2 has been my honor and privilege for the five years, and The Witch Queen felt like the reward for those years of service. This was a huge step up in quality from past campaigns and represented a massive improvement in Bungie's approach to storytelling. Savathun is Destiny's greatest villain yet, and the activities, locations, and campaign of The Witch Queen were all worthy of the tremendous threat she poses. We got real development this year, big, unexpected twists, and the best raid boss ever. No other game comes even remotely close to what Destiny 2 is doing year after year, and The Witch Queen sets an impressively high bar for the future of the game.
Marvel Snap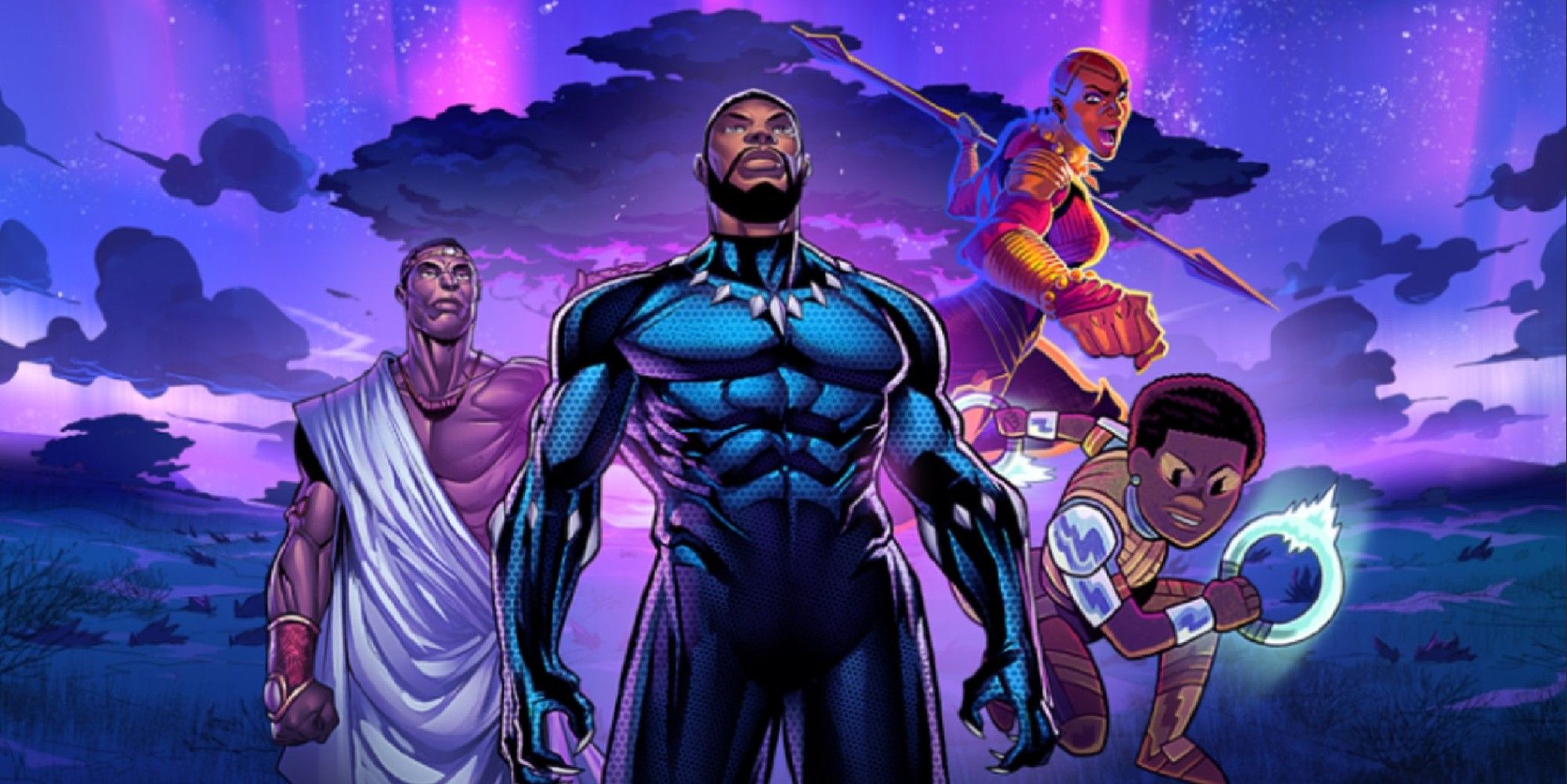 . Marvel Snap is such a remarkable reinvention of the digital card game genre that it managed to attract millions of non-card game players – including practically the entire TG staff – to pick up a free-to-play CCG on their phones. Its short matches, easy to learn mechanics, simple deck building, frequent updates all contribute to its success, but it's the way that all of its bold design decisions work in concert that have made Marvel Snap such a phenomenon. I've played Snap every day since mid-June and it still surprises and delights me all the time.
Marvel's Midnight Suns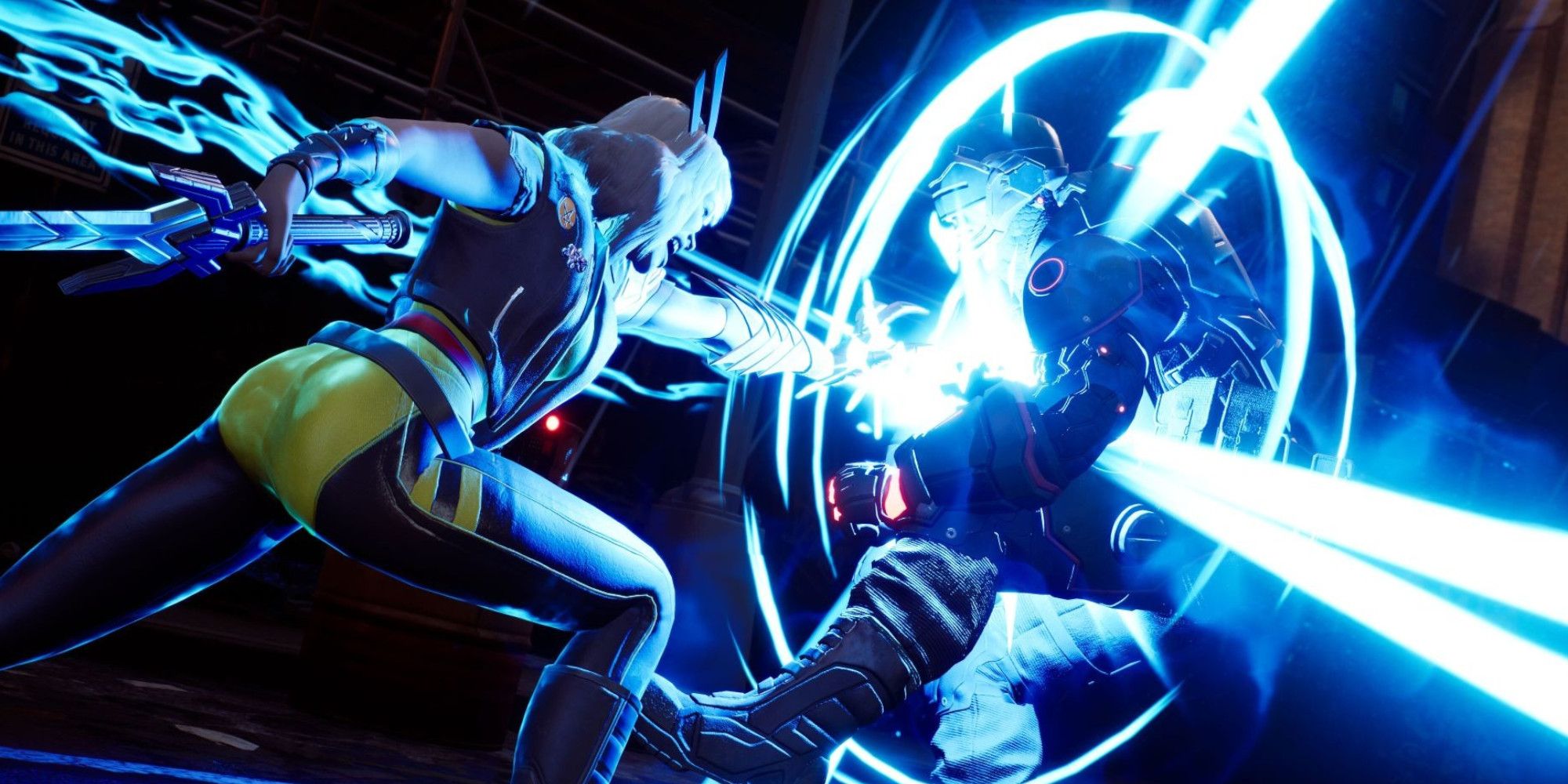 I knew Midnight Suns' action-oriented turn-based combat system would hook me, but I didn't expect the Persona-like life-sim would be what compelled me to spend more than 100 hours with it this year. Its self-insert character, The Hunter, is the smartest decision Firaxis made with Midnight Suns because it allowed me to put myself into the shoes of the player character and become part of the team in a way no other Marvel game has ever managed to do. Every character has their own endearing personality and compelling arc, and the relationships I built with them felt authentic and earned. This might be the closest we'll ever get to becoming a Marvel superhero.
Hardspace: Shipbreaker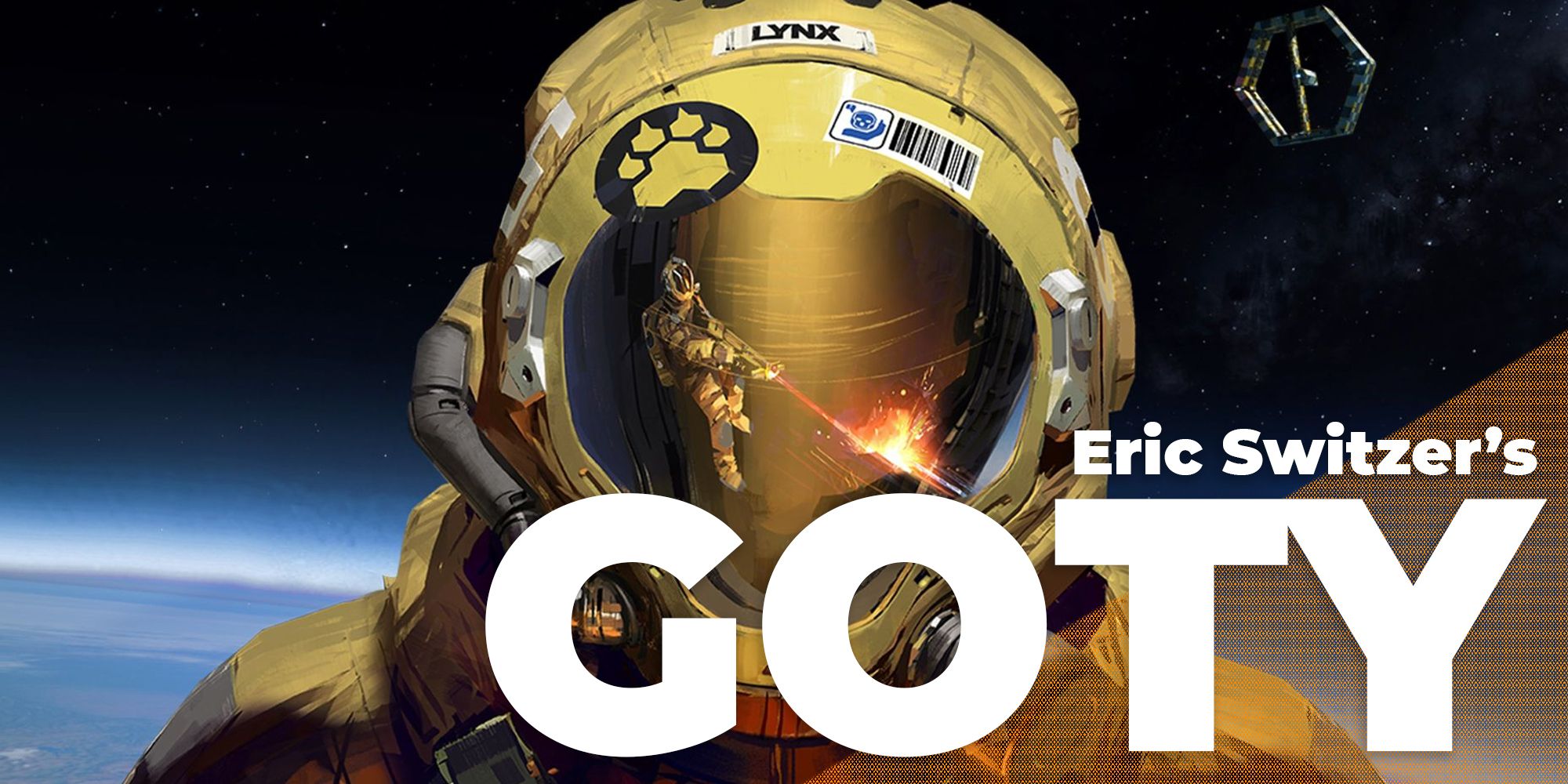 Back in May I wrote that Hardspace: Shipbreaker might be the most important game you'll play this year, and time has proven me right. Hardspace takes place in the inevitable future where the billionaire class has industrialized outer space and extended our living capitalist nightmare into the heavens, but less you think this is simply a cautionary tale, Hardspace instead deals with the very current and pressing issue of labor organization. Its story follows a group of exploited workers, not unlike those fighting for fair treatment at Amazon, Starbucks, and companies throughout the United States today, as they attempt to unionize and protect themselves a mega-corporation that wants them to see themselves as weak and disposable.
What makes Hardspace remarkable is not just the way it tackles this important issue, but also the way it explores the relationship that each of us living under the thumb of capitalism has with labor. Through its spaceship salvaging gameplay, Hardspace creates a satisfying and compelling game loop that challenges us to examine work as a component of our sense of self worth. The process of learning, mastering, and enjoying the work reveals the systems and social mechanisms that not only exploit our labor, but also condition us to feel rewarded by it. Not many games have the capacity to change your perspective about something this fundamental to existence, but that's what makes Hardspace: Shipbreaker such a profound experience.
Source: Read Full Article