Last week was another big one for video game launches. 2022's calendar hasn't really let up since Pokemon Legends: Arceus arrived at the end of January as big titles have arrived pretty much every week since then. Last week, Kirby And The Forgotten Land, Ghostwire: Tokyo, and Tiny Tina's Wonderlands all hit the market, and it was the first of those three that made the biggest impression on the UK's boxed chart.
The Forgotten Land has shot straight to the top of the chart according to Gamesindustry.biz, knocking Gran Turismo 7 off the number one spot after a three-week reign for the racing sim. It's the first time a Kirby game has ever topped the chart in the UK. One of Nintendo's smaller series, the pink puffball doesn't have quite the following the likes of Mario, Zelda, and Pokemon have.
However, The Forgotten Land could indicate a changing of the tide. Not only is The Forgotten Land Kirby's first UK number one, but it has also sold 2.5x as many copies during its opening weekend than the last game in the series, Kirby's Star Allies. It's also the best launch for a Kirby game in the UK, and the fifth best-selling Kirby game in the UK ever after just a few days. With that in mind, it stands to reason Kirby's first 3D adventure will become the most successful Kirby game in the UK with relative ease in the coming weeks.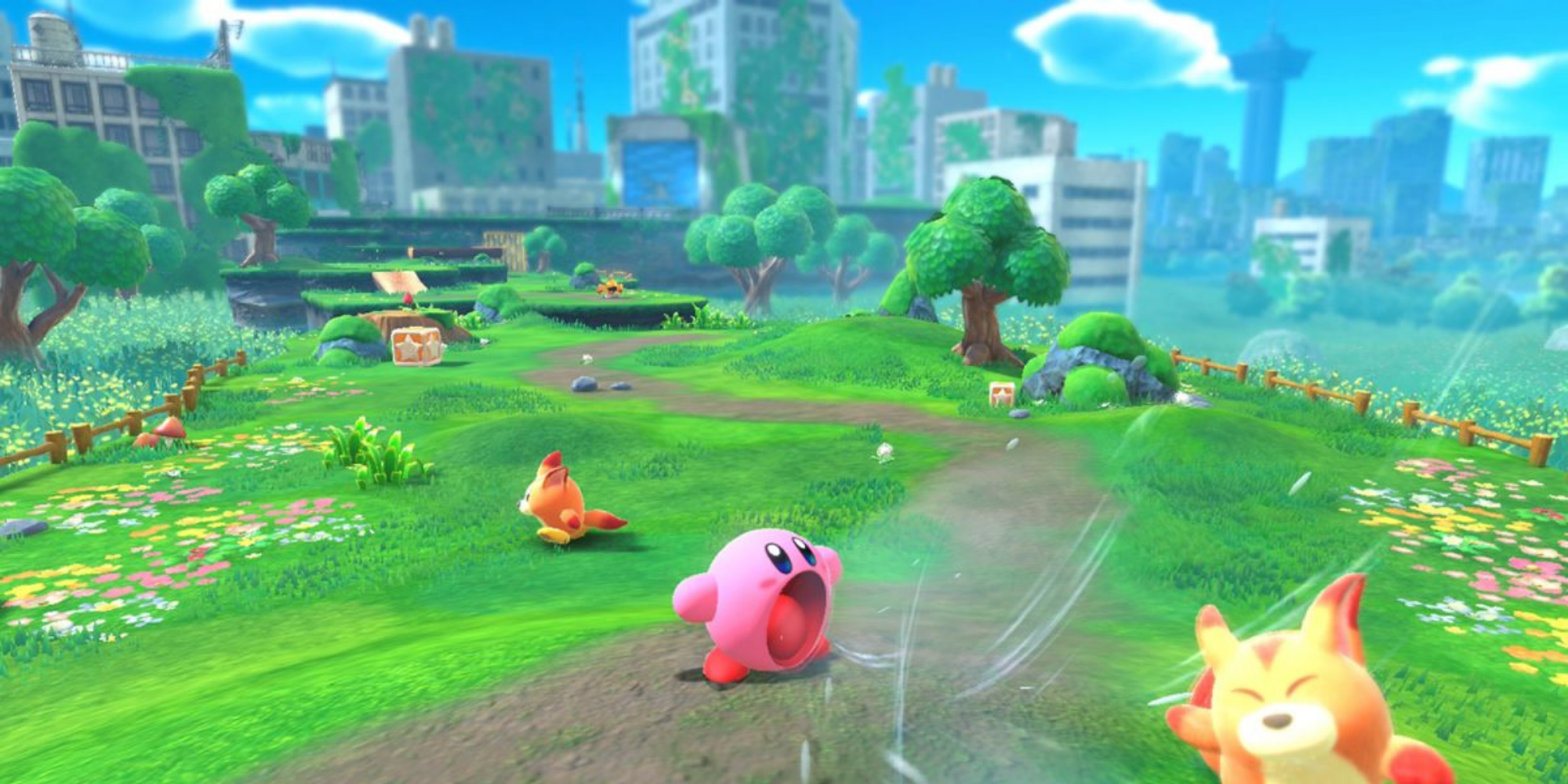 Though it debuted at number two last week, Tiny Tina's Wonderlands hasn't broken the same kinds of records for the Borderlands series as The Forgotten Land has done for Kirby. It managed less than 10 percent of Borderlands 3's launch sales, though since it's a spinoff, it was never going to match the sales of the main series' last installment. The chart also only accounts for physical sales. When digital sales are added to Tiny Tina's total the numbers will likely look a lot better.
The biggest loser of the week when it comes to new games is Ghostwire: Tokyo. What will likely be Bethesda's last ever PlayStation timed-exclusive, since Xbox now owns the studio, failed to break the top ten. Again, digital sales will likely paint a very different picture a few days from now. The Forgotten Land certainly won't be number one in that chart as Nintendo doesn't share its digital sales numbers.
Source: Read Full Article