Dying Light 2 has a release date of 2021, and not much else has been revealed on the sequel to the hit open-world zombie parkour extravaganza. However, a leak has come to the surface on the collector's edition from a Czech retailer called Xzone which has since been taken down.
The collector's edition features a steelbook, art book, secret location's map, UV flashlight, photos, figurine, stickers, and, naturally, the game itself. According to a user on Reddit, the price-tag was €210 which translates to around $255 or £186.
The picture released on Reddit certainly looks like legitimate promo material rather than your typical fan-made mockup, but it's definitely worth taking with a grain of salt regardless. However, having a collector's edition ready to go certainly seems to hint that the release date is closer than anticipated.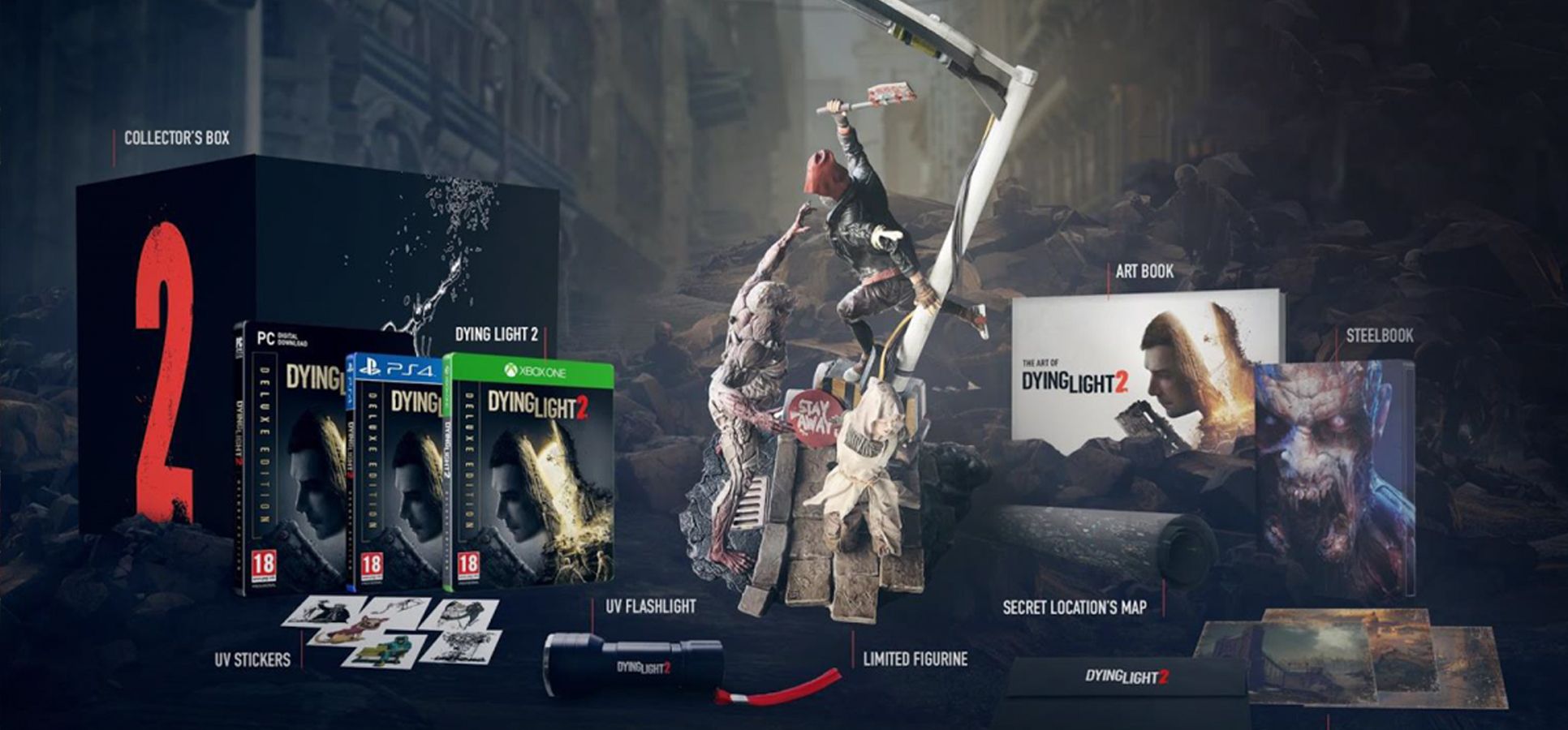 There's been some worry over Dying Light 2's development, with the release date constantly being pushed back, writer and designer Chris Avellone leaving after sexual assault allegations, the lead writer exiting the company as a whole, and rumors of it being trapped in development hell swirling around. At the very least, it was only announced 3 years ago and not 8 years in advance.
However, it was originally slated for a Spring 2020 release date, so perhaps the push-back was only by a year, so we could potentially see it soon. After all, it would appear as though every developer is gearing up for a March release date, so why wouldn't Dying Light 2 join in on the fun?
The first game dropped in 2015, but some medieval-esc DLC dropped only last year in August after the 2nd game was supposed to come out. That DLC was centered around a new game mode based on a Techland title that has been put on hold indefinitely, a fantasy slasher called Hellraid. Hopefully, the collector's edition is a hint that the Dying Light sequel hasn't met the same fate. However, that being said, Techland should take the time they need to make sure that what releases is worth the wait, rather than pushing it out due to panic.
Source: Read Full Article