NPCs are a very important part of Terraria. They populate your villages, provide you with buffs during boss fights, and sell a range of useful items that scale in power when you enter Hardmode.
Since the introduction of the 1.4 Journey's End update for Terraria, managing your NPCs has arguably got much more complicated. In this guide, we'll cover everything you need to know about NPCs, including how to get them all to spawn, and where to place certain villagers in the new 1.4 NPC system.
Every Town NPC In Terraria And How To Get Them To Move In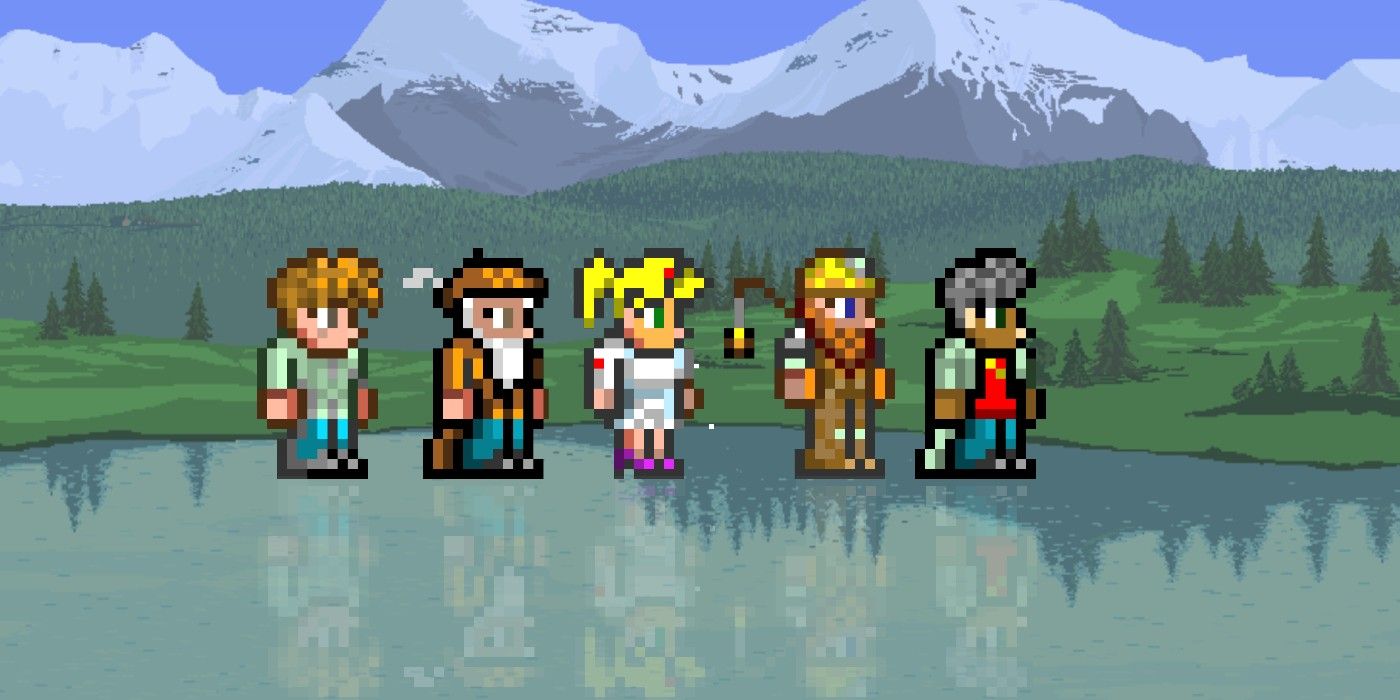 There are loads of different NPCs in Terraria that can move into your town. We'll split this up into two sections: pre-Hardmode NPCs, and Hardmode NPCs. This guide will cover each NPC, what they do, and how to get them to move in.
Pre-Hardmode Town NPCs In 1.4
The Guide – The Guide is always there, watching and waiting. You'll meet him when you first move into a new world. You'll eventually have to destroy him to spawn the Wall of Flesh.
Merchant – This wizened old man is one of the first NPCs you'll encounter in Terraria, and he spawns when you have more than 50 Silver coins. He sells useful tools, even though they're a bit basic.
Nurse – She'll only move in once the Merchant is already in town and you have over 100 HP. The Nurse will heal you and remove debuffs for coins.
Demolitionist – This guy sells explosives. Grenades, bombs, that sort of thing. You'll need an explosive in your inventory and a Merchant present in your town for him to spawn.
Dye Trader – If you want to start customizing your gear, visit the Dye Trader. They will offer rare dyes in exchange for Strange Plants. They only move in when the player has a dye item in their inventory.
Angler – The fishing master, this guy will send you out on endless quests to collect rare fish. He will also give you one of the best fishing rods in the game. Eventually. He only returns to Town once you've met him in the Ocean biome.
Zoologist – This NPC sells vanity mounts, and pets, all themed around the game's Bestiary. You need to complete at least 10 percent of the Bestiary before she'll move in.
Dryad – She sells natural items and Corruption and Crimson items. Depending on your world's Evil biome, she is spawned as soon as you beat one of the game's first bosses, like the Eye of Cthulhu.
Painter – This cheery chappy sells paint, paint tools, and paintings to decorate your home with. He spawns when there are 8 other NPCs present in your town.
Golfer – Fresh for 1.4, the Golfer sells golf balls, clubs, and other golf-related items. He's found in the Underground Desert (for some reason) and will move in once you speak to him.
Arms Dealer – This NPC sells guns and bullets and will only move in once the player has a gun or ammo in their inventory.
Tavernkeep – The Tavernkeep is the key to the Old One's Army event, and sells the relevant items to summon and defeat the event. They will only spawn once the Brain of Cthulhu or Eater of Worlds is defeated.
Stylist – The stylist can change up a character's hairstyle, and is found in a Spider Cave.
Goblin Tinkerer – One of the most important NPCs in the entire game, the Tinkerer lets you purchase the Tinkerer's Workshop to combine items and create the best accessories. They can be found in the Cavern Layer after a Goblin Invasion is defeated.
Witch Doctor – They sell useful items for the Summoner class, and will arrive once the Queen Bee has been defeated.
Clothier – This NPC sells vanity items and will arrive once Skeletron is defeated. If you kill him, he has a 100 percent chance to drop a red hat.
Mechanic – The Mechanic sells wrenches and wire for fancy contraptions. They can be found and spoken to somewhere deep in the Dungeon.
Party Girl – A novelty NPC with confetti and balloons, she has a chance to move in once 14 other NPCs are present.
Hardmode Town NPCs
Wizard – This NPC sells all sorts of magical items, ideal for a Magic build, and can be found in the Cavern layer.
Tax Collector – A new NPC for 1.4, the Tax Collector goes around and takes coins from your NPCs. You need to transform a Tortured Soul in the Underworld using Purification Powder.
Truffle – Sells the powerful Autohammer and Mushroom spear, to get it to move in you'll need a house in an above-ground Glowing Mushroom Biome. We have a guide here.
Pirate – The Pirate sells lots of Pirate-themed items and will only move in once a Pirate Invasion has been defeated.
Steampunker – This NPC sells the Steampunker Wings (one of the most expensive items in the game) and the Clentanimator. They will move in once you defeat any of the Mechanical Bosses.
Cyborg – They sell Rockets and Nanites, and will move in once Plantera has been defeated in the Jungle biome.
Santa Claus – Yep, literally Santa. He sells the Santa set and Christmas items. He spawns once the Frost Legion has been defeated and it's Christmastime.
Princess – She sells all sorts of Royalty-themed vanity items and furniture, and will only spawn when every other Town NPC is present in your world.
Basic NPC Happiness Guide In Terraria 1.4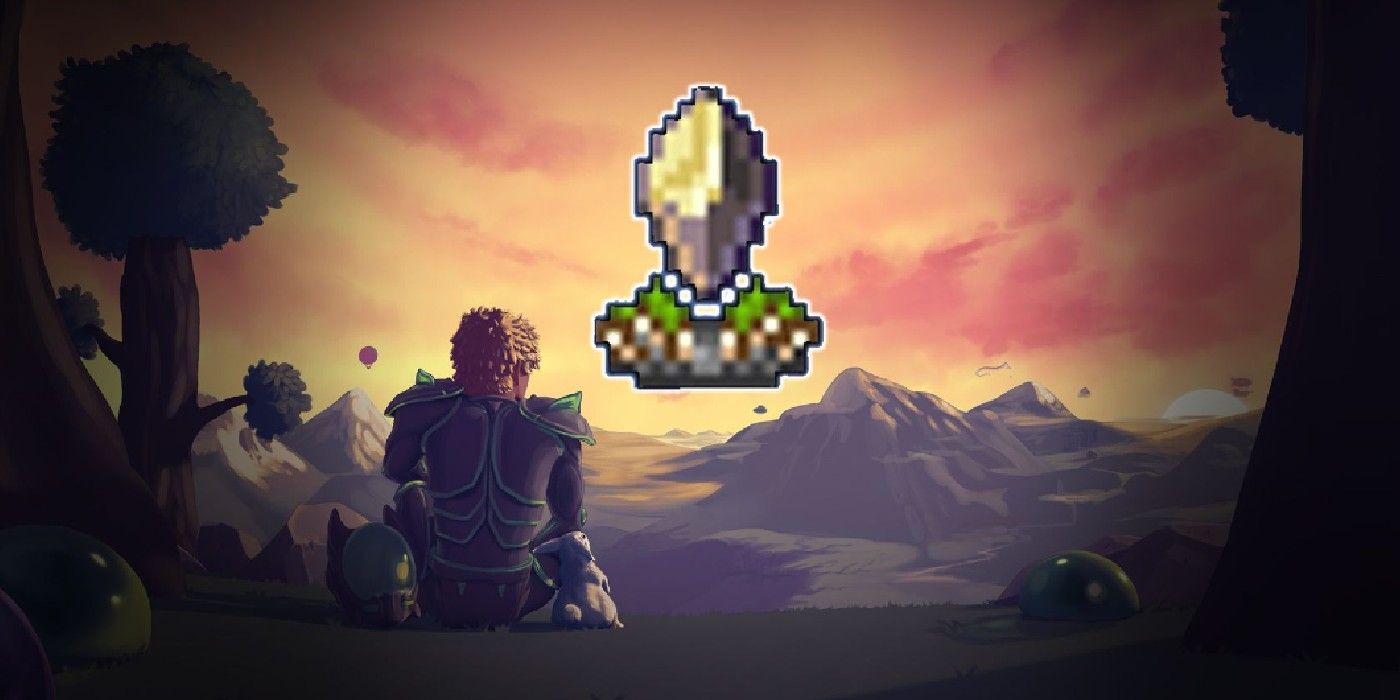 Back in Terraria 1.3, managing your NPCs was simple. You just built a massive house with tiny rooms and forced them all to live together. Journey's End changed that. Completely. You'll have to create more realistic living situations if you want to make your NPCs happy.
Happiness is a new mechanic that affects how your NPCs feel about their living conditions. There are a variety of different factors that impact NPC happiness, but the fundamental idea behind it is this: the happier your NPC is, the cheaper the items they sell become.
Basic Strategy To Maximize Your NPC Effectiveness
In the perfect world, you'd keep all your NPCs happy all the time, but it's not that easy. Instead, it's a good idea to focus on three key NPCs:
The Goblin Tinkerer
The Tax Collector
The Nurse
You should also check out our useful Pylon guide to find out how to spawn each of the biomes' different Pylons.
Goblin Tinkerer Happiness
You will be using the Goblin Tinkerer. A lot. His reforge services are expensive and can soak up all your coins, especially when you're reforging extremely rare items. This means that any sort of price reduction you can get for the Tinkerer is worth it.
The Goblin Tinkerer and Mechanic get along with each other and like to live in the Underground, Cavern, or even the Underworld.
Tax Collector Happiness
The Tax Collector can be a great source of income once your world is full of NPCs, so it's a good idea to keep him happy. You'll get more coins from taxes the happier this NPC is.
The Tax Collector and Clothier get along and prefer to live in the cold Snow biome.
Nurse Happiness
If you have your Nurse set up near your boss fighting arena you may be using her services quite regularly. Although the price reduction isn't that significant, she's still more worthwhile keeping happy than let's say… the Painter.
The Nurse likes to live alongside the Arms Dealer and they prefer the hot climate of the Desert.
NEXT: Terraria: Every Potion In Terraria And What It Does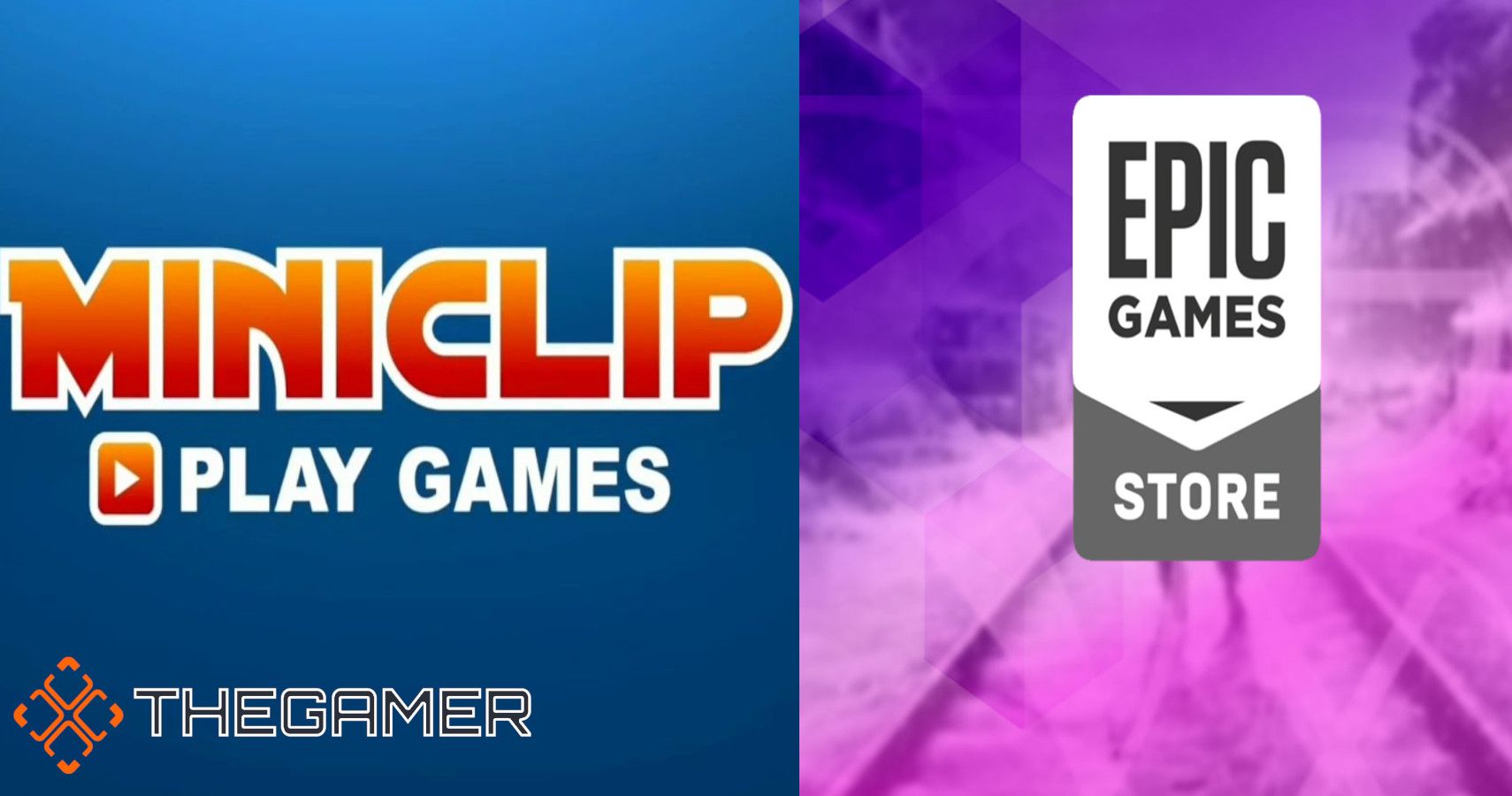 Harry Alston is a writer based in the UK. He was once number one in the world on Call of Duty: Black Ops and now spends his days chasing that past glory.
Source: Read Full Article