Tencent is set to become the sole owner of Leyou Technologies, the parent company of Warframe developer Digital Extremes as well as Splash Damage, King Maker, and Radiance. This will further add to Tencent's growing roster of developers and publishers as well as increase Tencent's dominance in the world gaming market.
Industry Analyst Daniel Ahmad broke the news on Twitter quoting the sale price at $1.5 billion. That's a little more than what Leyou was valued at earlier this summer when Sony was in talks to acquire the Chinese company, but then Tencent threw their hat into the bidding war and apparently muscled out Sony.
Talks have been ongoing since July and Leyou's shareholders approved the final deal as of December 11. Leyou's outstanding shares will be transferred to Tencent starting December 23, giving Tencent sole ownership.
Strangely, Leyou started life as an agricultural company specializing in poultry, according to Ahmad. In 2014, the company decided that gaming was the next big thing and shifted all of its focus to acquiring and managing video game developers. Digital Extremes was one of their earliest purchases and their most profitable one. Warframe is now the company's most valuable IP and an attractive incentive for another company like Tencent to buy out Leyou.
Related: Deimos: Arcana Update For Warframe Hits PS5 Today
As the majority stakeholder in Digital Extremes since 2014, Leyou had a very hands-off approach for its developers. We don't expect that to change under Tencent, but Warframe's playerbase is a little wary of the massive Chinese conglomerate's reputation in the mobile gaming market.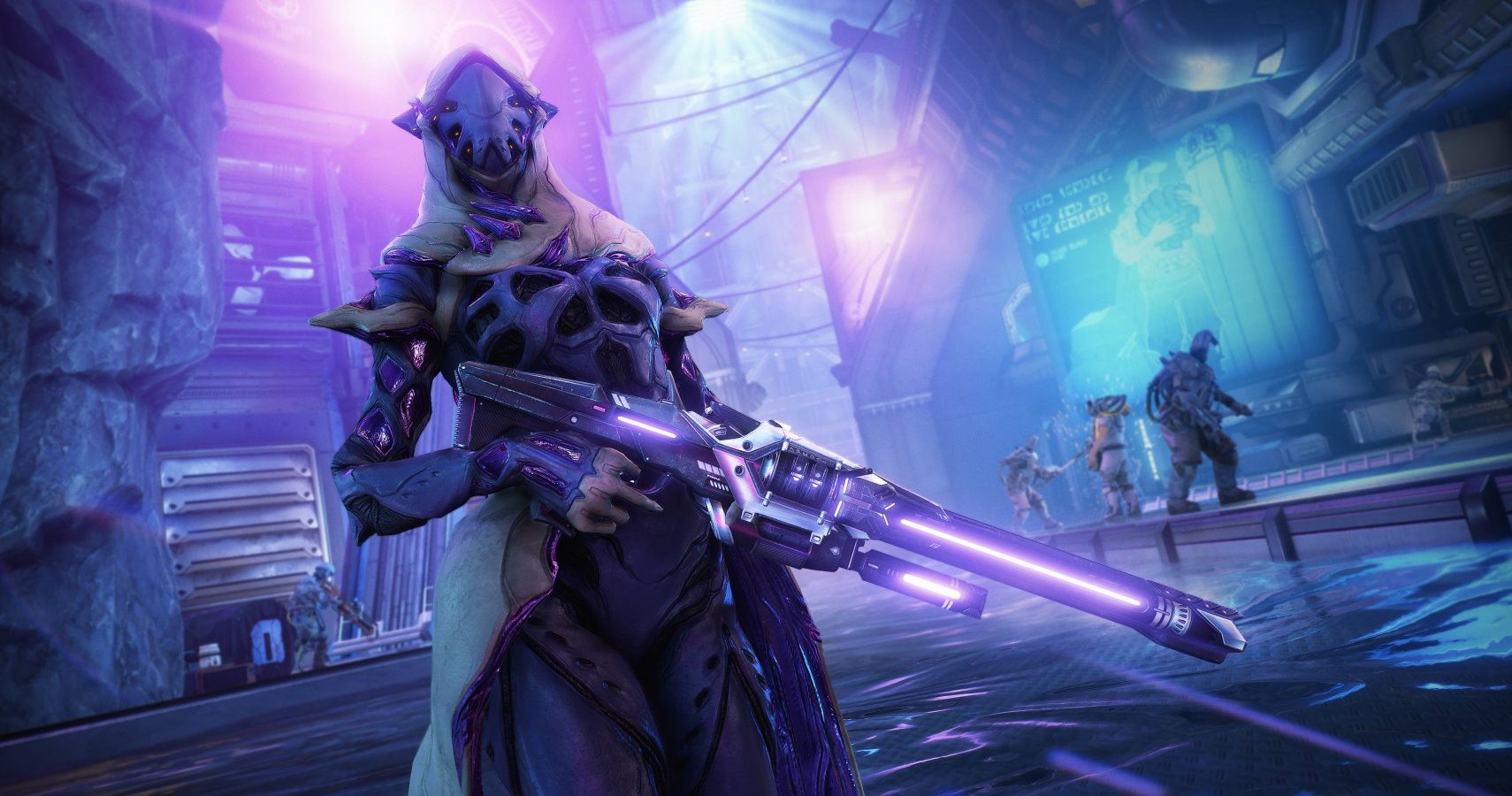 Perhaps we should have seen this coming. Warframe recently arrived on the Epic Games Store–another company where Tencent has a minority stake. To celebrate their arrival, Epic gave their blessing for a crossover cosmetics package that made various Warframe weapons appear like weapons from Unreal Tournament, Epic's long-standing shooter franchise.
Source: Read Full Article